All 32 NFL Teams as Halloween Candy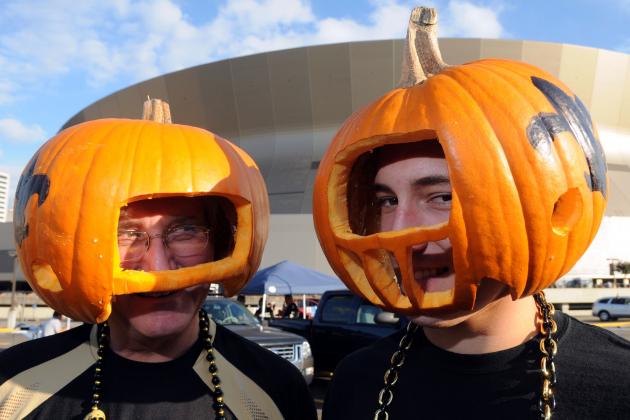 Chuck Cook -US PRESSWIRE

Comparing NFL teams to Halloween candy is not as tricky a proposition as it seems. That's because in all honesty, most Halloween candy is never as good as it should be.
That's handy, because at the end of every NFL season up to 31 teams can be accused of exactly the same thing. However, every season is different, and while a team like the Dallas Cowboys continues to be the Smarties of the NFL, a team like the Atlanta Falcons has gone from the league's Junior Mints to a more interesting classic like Starburst in the space of a year.
Find out which NFL team compares to which classic Halloween candy.
Begin Slideshow

»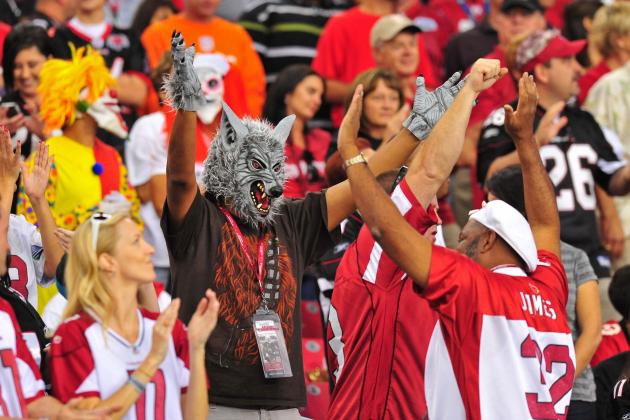 Chris Morrison-US PRESSWIRE

The Arizona Cardinals always look good, and so do Dots. A team that boasts the likes of Larry Fitzgerald, Darnell Dockett and Adrian Wilson always makes you think it'll be a contender.
With their bright colours, Dots always make you think they'll be delicious. However, the Cardinals fool you and flatter to deceive, just like those tough-to-chew and rank-flavoured Dots.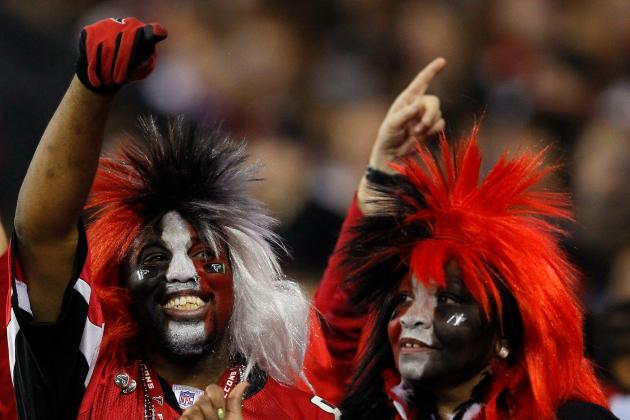 Kevin C. Cox/Getty Images

It's time to stop asking if Atlanta Falcons quarterback Matt Ryan is elite. That's because, like his team, Ryan has burst into the ranks of the game's best at his position.
His ascension in 2012 has been as bold and dynamic as the combination of flavours available in any bag of Starburst.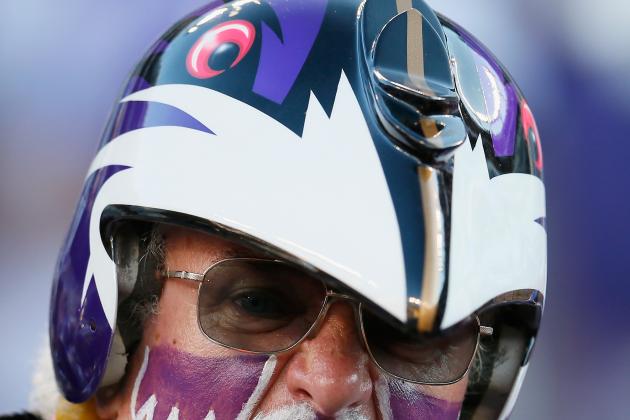 Rob Carr/Getty Images

A mean candy bar for a mean team. That elusive king-size Snickers bar looks like it should be offered as a sideline treat for Baltimore Ravens bruisers Terrell Suggs and Haloti Ngata.
Snickers is a perfect match for a Ravens team built on size and crunch and being ever so slightly nuts.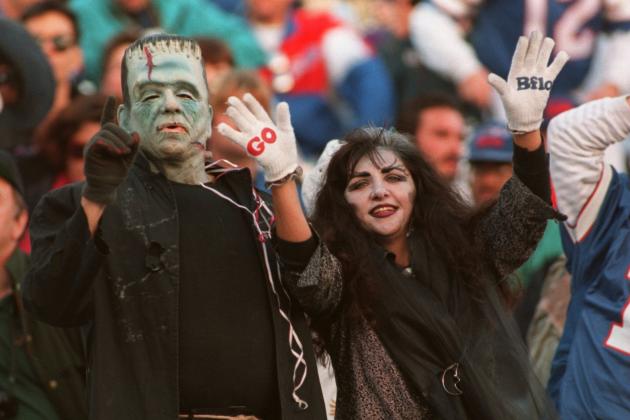 Rick Stewart/Getty Images

Nestle Crunch is a bar that tries to fool you into thinking it belongs in the same company as Snickers. The blue wrapper, bold red lettering and the name itself make Crunch seem like it's a tough candy to crack.
In 2012, the Buffalo Bills have tried to convince people the same thing. However, while a Crunch can look tough on the outside, its caramelised, soft rice centre is not good for the teeth.
The Bills have certainly discovered that a similarly soft middle is no good thing for a 4-3 defense. Don't be fooled; Crunch is a touch soft, and so are the 2012 Bills.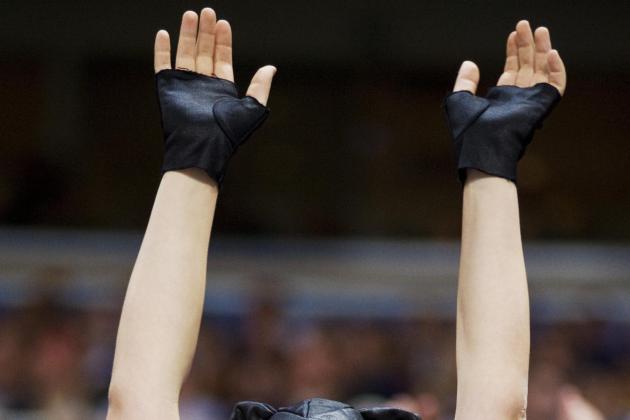 Douglas C. Pizac-US PRESSWIRE

Now and Later looks the part but often disappoints. Over the years, flavors have ranged from tasty to rancid. That kind of inconsistency makes it the perfect Halloween candy of choice for the Carolina Panthers.
The team never managed consecutive winning seasons under ex-head coach John Fox and fooled everyone into thinking it may be something good this season.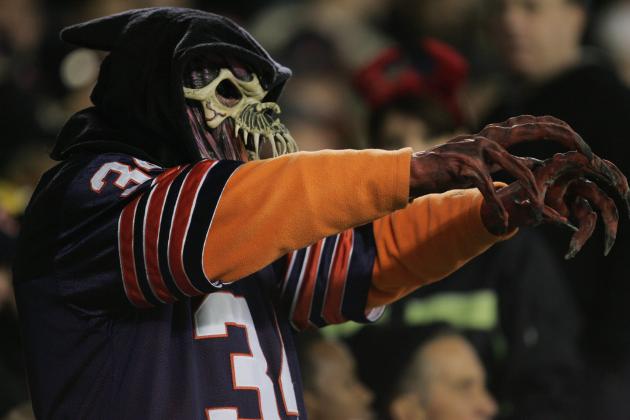 Jonathan Daniel/Getty Images

Twix bars and the Chicago Bears have been around forever. Just as you know what to expect from a Twix bar, you know what you get with the Chicago Bears, a team led consistently led by its defense.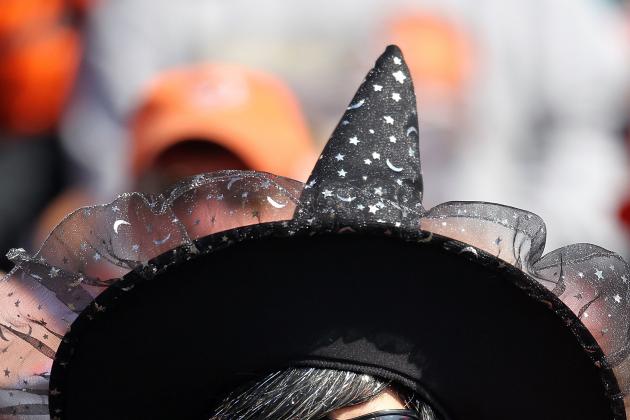 Andy Lyons/Getty Images

Say what you want about the Cincinnati Bengals, but they are never boring. A colourful franchise that has usually gone against the grain, the Bengals are perfectly matched with equally colourful Jolly Ranchers.
As fun as they are, though, too many Jolly Ranchers are bad for the health. So is too much time watching the Bengals.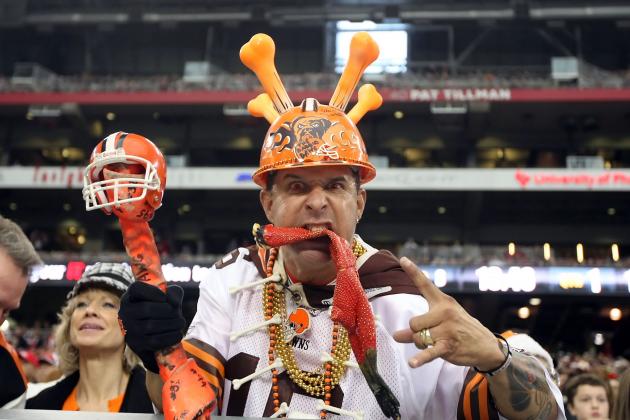 Christian Petersen/Getty Images

Every time you try a Bit-O-Honey, you hope it'll be better than you remember. Alas, it is usually just another false dawn.
Long-suffering fans of the perennially rebuilding Cleveland Browns know that same feeling.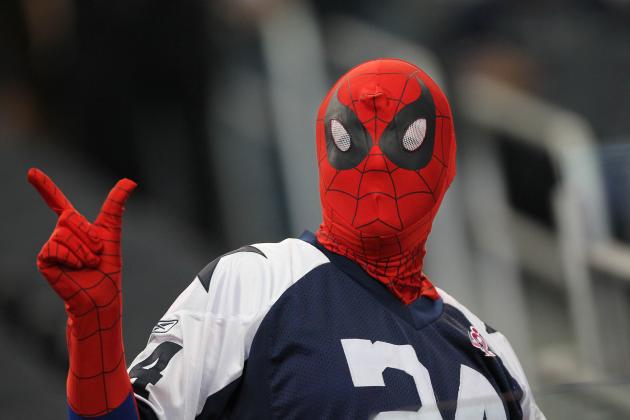 Matthew Emmons-US PRESSWIRE

Smarties are a classic candy, and love them or hate them, the Dallas Cowboys are a classic NFL name. However, Smarties always look good, but the taste never lives up to the promising appearance.
Smarties always flatter to deceive, which could be a franchise slogan for the Cowboys of the last five or six years.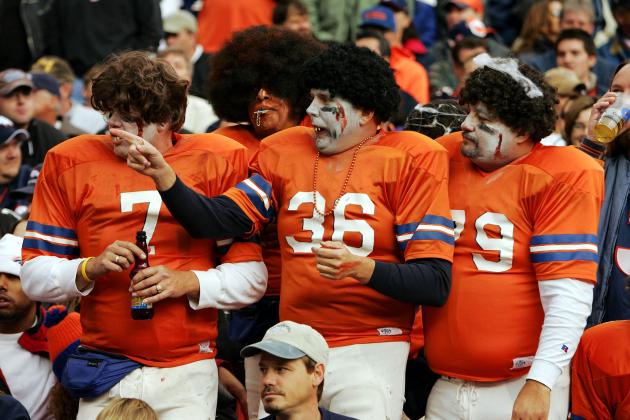 Brian Bahr/Getty Images

Sour Patch Kids and the Denver Broncos are both classics. However, like the tangy taste of Sour Patch, there's always something that makes you grimace about the Broncos.
It's probably the uniforms, both old and new.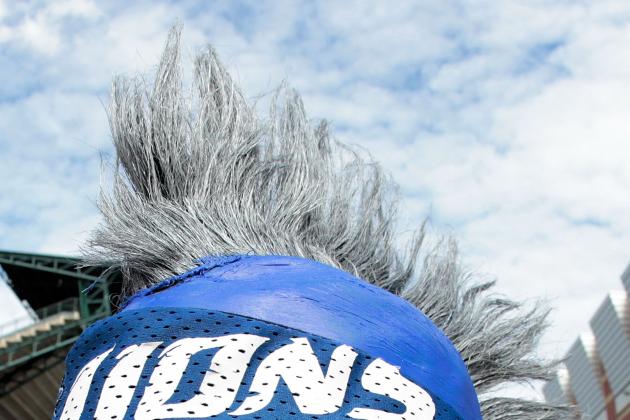 Leon Halip/Getty Images

The caramel part of a PayDay bar could represent the Detroit Lions' potentially prolific offense. The nuts lurking just beneath the surface clearly represent the nasty underbelly of the Lions.
This is the side of the team epitomized by Ndamukong Suh and the host of players who can't stay out of trouble, on or off the field.
Jamie Squire/Getty Images

The Green Bay Packers are an NFL classic that is solid or more in all four phases of coaching, offense and special teams. That sounds like the solid mix of chocolate and biscuit wafer found in the equally classic four-fingered Kit Kat.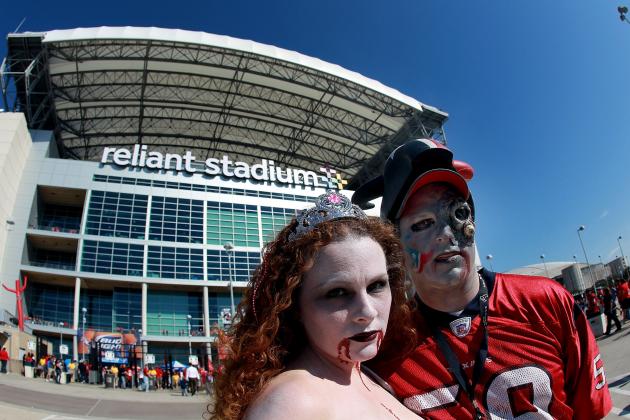 Ronald Martinez/Getty Images

The Houston Texans don't do much on either side of the ball. They run on offense and blitz and swarm on defense.
Even though they don't do much, the Texans are certainly explosive—a bit like Pop Rocks, the classic Halloween candy with the initial crackle and sparkle but short-lasting taste.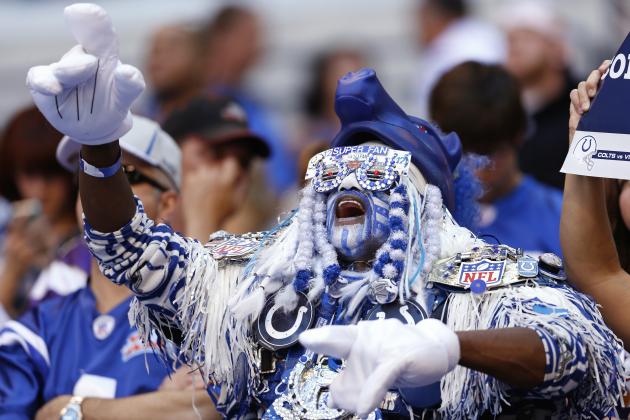 Joe Robbins/Getty Images

Milk Duds are just the ideal match for possibly the NFL's most strait-laced franchise. The Indianapolis Colts are mixing youth with experience this season, and Milk Duds are a young-minded concept that has been around for years.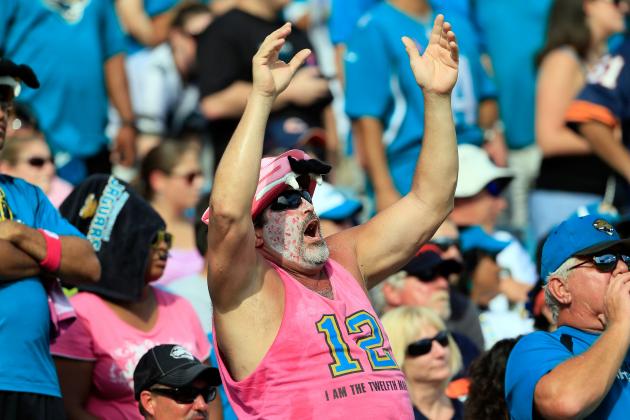 Sam Greenwood/Getty Images

Nobody ever wants raisins for Halloween, no matter how many times somebody tells you how healthy they are. In the same way, nobody wants the Jacksonville Jaguars, not even Jacksonville itself.
Now the Jags will try to convince London that they can be good for the city.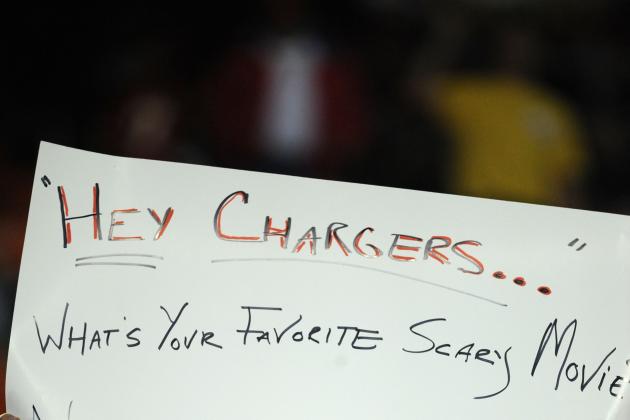 John Rieger-US PRESSWIRE

No matter who is in charge, who is at quarterback or who is picking the players, the Kansas City Chiefs cannot consistently win. No matter what flavour Tootsie Roll you try, chances are its taste will disappoint.
Sam Greenwood/Getty Images

Hard candies have a less than intimidating look but are a tough candy to bite through. The Miami Dolphins are similar, given how their soft exterior belies their rugged defense.
Paul Soliai and that defense are managing to maul opponents, despite playing in possibly the least intimidating uniforms in the league.
Stephen Dunn/Getty Images

The Minnesota Vikings have a bland side, similar to the liquorice content of traditional Halloween fare Good & Plenty. However, occasionally the Vikings can thrill and excite.
They did it in 1998, and this year Percy Harvin is a regular feature on the highlight reel. That's the candy part of Good & Plenty that is sometimes, but not always, canceled out by that annoying liquorice taste.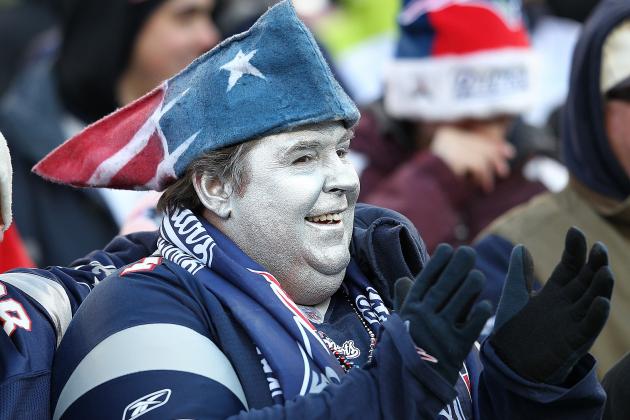 Jim Rogash/Getty Images

Nerds are always in the mix come Halloween—just as the New England Patriots are always in the mix for the AFC title.
There's more than one way to tackle a packet of Nerds, thanks to the trademark pairing of two flavours. The Patriots find more than one way to win, happy to find different problems with each opponent.
Plus, there's always been something a little nerdy about Bill Belichick.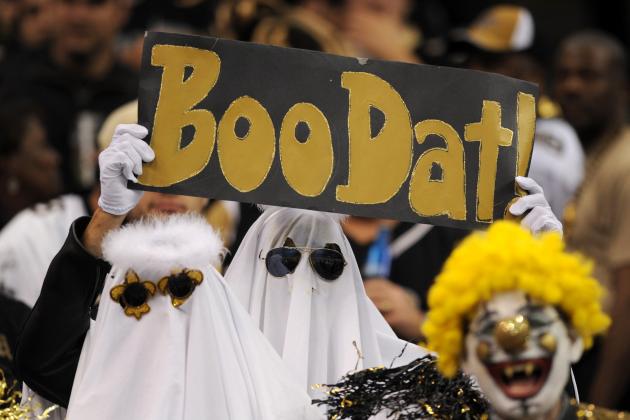 Chuck Cook -US PRESSWIRE

The chocolate and caramel combination offered by classic candy Rolo is as tasty as Drew Brees and the New Orleans Saints offense are dynamic. That caramel centre is also as soft as the Saints defense has been in 2012.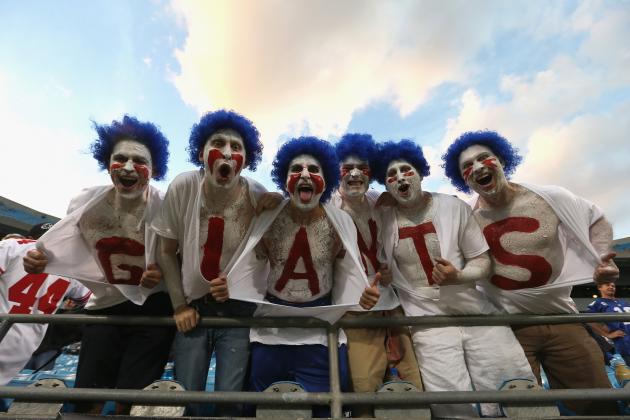 Streeter Lecka/Getty Images

Different candy comes and goes, but Reese's Peanut Butter Cups are a classic that never disappoints once Halloween arrives. The New York Giants are the same thing.
As perhaps the NFL's most stable franchise, the Giants are always around and rarely let their fans down when the games get bigger.
Patrick McDermott/Getty Images

Usually called Jawbreakers in the U.S., the U.K. name, Gobstoppers, is more appropriate for the New York Jets. This is a franchise that just doesn't know how to do anything quietly.
Whether it's Joe Namath making guarantees, Rex Ryan promising Super Bowls, an appearance on Hard Knocks or trading for Tim Tebow, the Jets won't avoid headlines. Like Gobstoppers, all the noise usually leads to inevitable pain.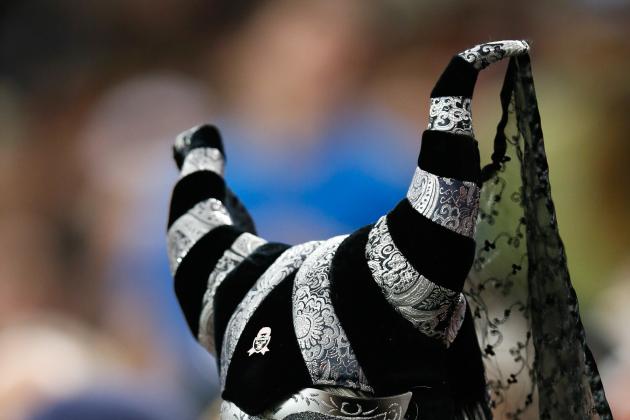 Kevin C. Cox/Getty Images

The Oakland Raiders and Bazooka bubble gum have both been around a long time. As well as longevity, the pair share another trait—one that is a little annoying.
They both act as though they are still as good as they were in their glory days. The mantras and style that made the Raiders a force in the '60s, '70s and '80s became dated long ago—just like Bazooka bubble gum.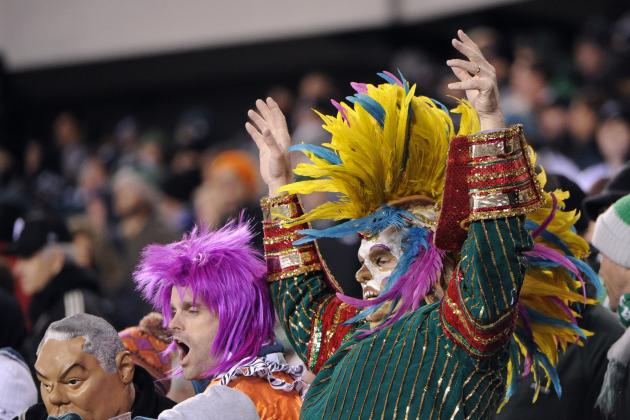 Howard Smith-US PRESSWIRE

Too much of a good thing can end up being bad for you. Any set of teeth that has been exposed to prolonged bouts of scoffing candy corn will likely be living proof of that old saying.
So are the Philadelphia Eagles; they feasted on consistent years of success under Andy Reid, but that formula could now be harming the franchise. The Eagles have certainly learned that too many star names on one team can be a bad thing.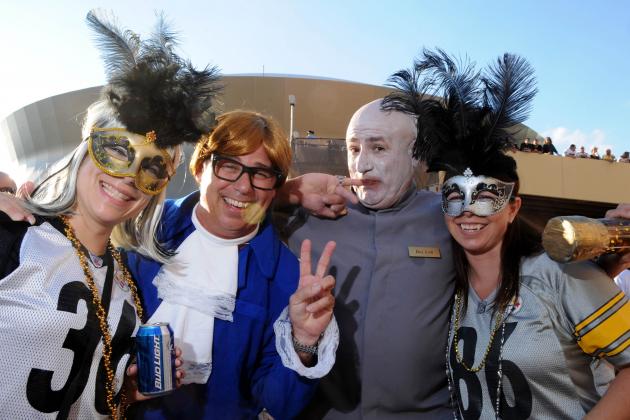 Chuck Cook -US PRESSWIRE

Baby Ruth bars are classic candy that have been around a long time and have a wide-reaching popularity. Those qualities are also held by the Pittsburgh Steelers, who, for members of "Steelers nation" at least, represent so-called "true football."
The Steelers usually have a tough centre, and Baby Ruth's nut-filled middle could easily represent players like James Harrison and Brett Keisel.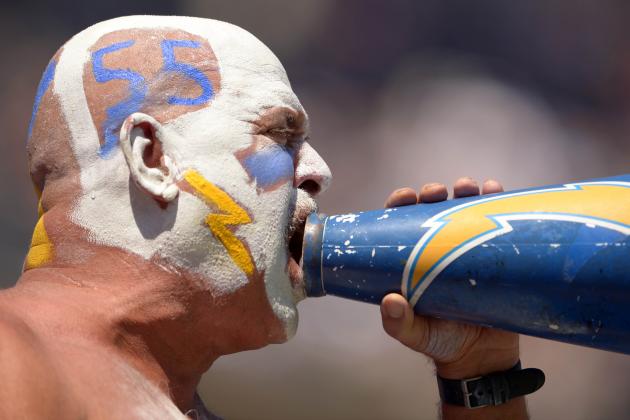 Donald Miralle/Getty Images

The quintessential middle-of-the-road candy, Life Savers are perfectly represented by the San Diego Chargers. The bumbling AFC West outfit somehow always seems to find a way to finish around .500.
That's despite their reputation indicating they should be better than they are.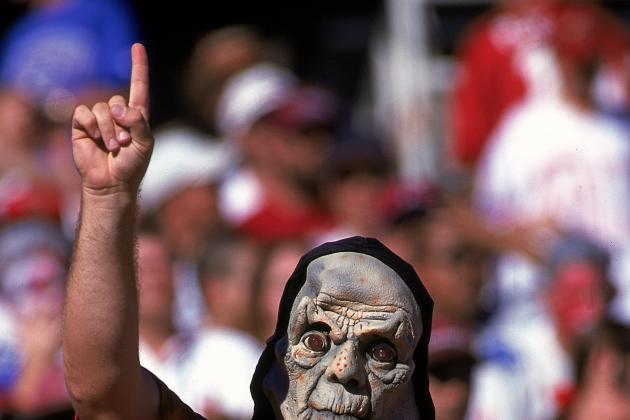 Donald Miralle/Getty Images

It's the San Francisco 49ers, the five-time Super Bowl winners, the team of the '80s and the innovators of the West Coast offense. The 49ers are all those things, and you either love them or hate them—there's very little in between.
That's just how many might describe their feelings about Hershey bars.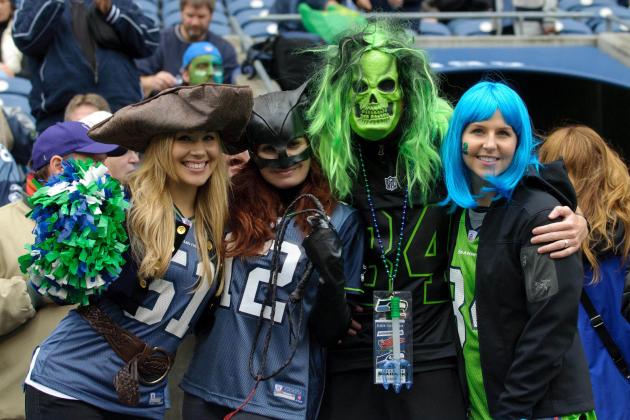 Steven Bisig-US PRESSWIRE

Atomic Fireballs, from the name to the design of the wrappers, are a loud candy. Fireballs are loud but often fail to match great taste to their brash exterior.
The Seattle Seahawks, with their famed "12th man" and enthusiastic, high-fiving head coach Pete Carroll, are a loud franchise and often have little reason to be.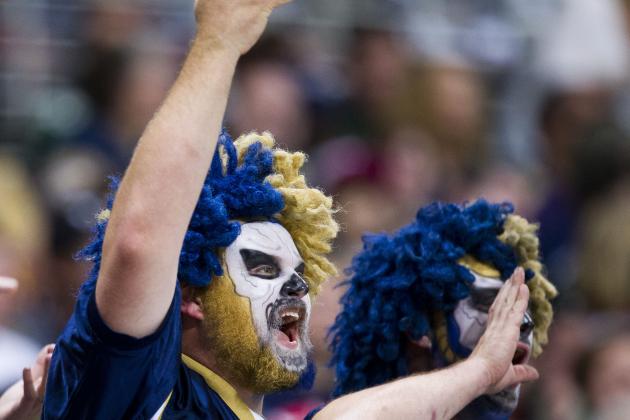 David Welker/Getty Images

No matter who is in charge, the St. Louis Rams always seem to be rebuilding. No matter what the flavour is, nougat-based 3 Musketeers bars could always offer a better taste.
Both are proud old names, but at least the Rams actually have some hope they might finally get better with Jeff Fisher at the helm.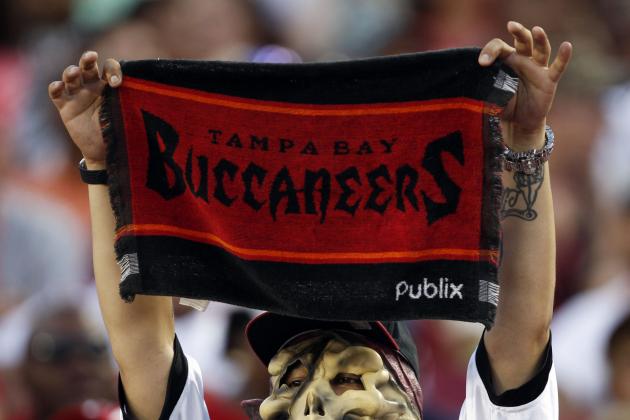 Matt Stamey-US PRESSWIRE

Wearing a candy necklace would likely make a person appear as ridiculous as the Tampa Bay Buccaneers look in their throwback uniforms. In all honesty, the new uniforms weren't a major upgrade either.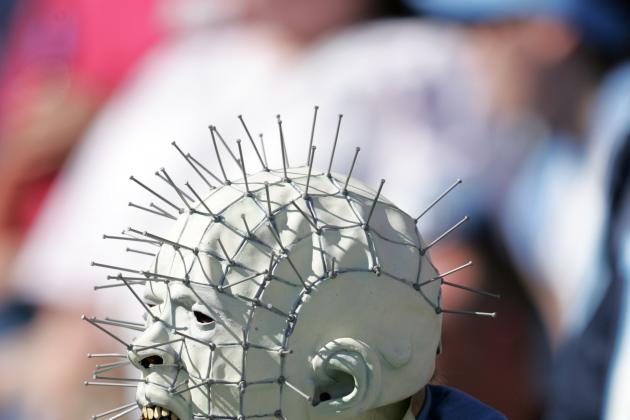 Andy Lyons/Getty Images

There always seems to be something a little bland about the Tennessee Titans. That may seem like a harsh statement, but even their best teams were functional, rather than spectacular and dynamic.
That same description applies perfectly to Junior Mints.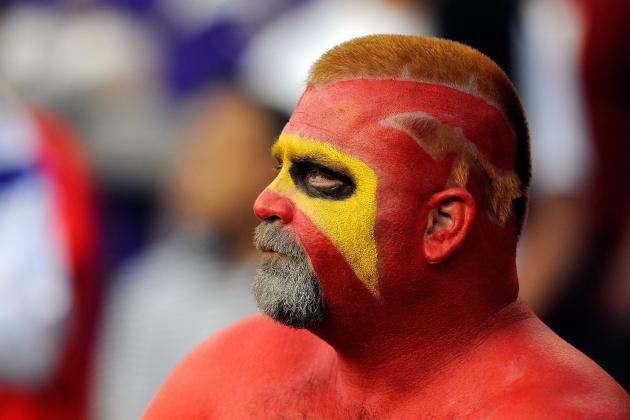 Patrick McDermott/Getty Images

As a classic candy of many different colours, M&M's perfectly represent the Washington Redskins, a classic franchise of many different personalities.
From brash iconoclast George Allen to John Riggins and the Hogs, to the megalomaniacal dealings of Dan Snyder, the Redskins have had as many identities as there are different colours of M&Ms.