UFC: Grading Suspended Fighters' Impact Upon Their Return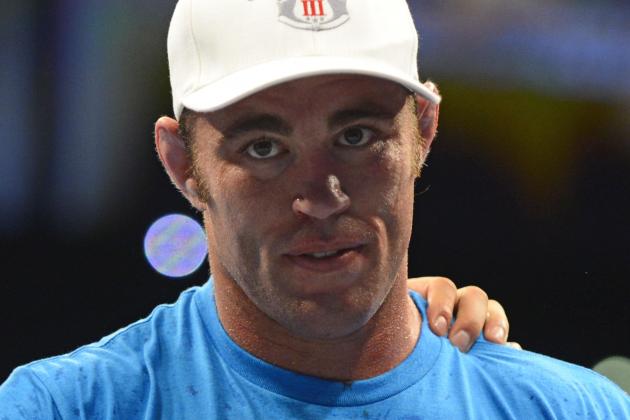 Ron Chenoy-US PRESSWIRE

It's kind of hilarious, in a keep-from-crying sort of way, that drug suspensions are just another part of the UFC landscape.
But they are, and so we all must deal with them. Here is a list of every UFC fighter currently on a non-medical suspension (I think I got them all, anyway), their expected return date, and a rating of 1 to 5 based on the level of impact their return will make on their division (1 being the least impact and 5 being the most).
Begin Slideshow

»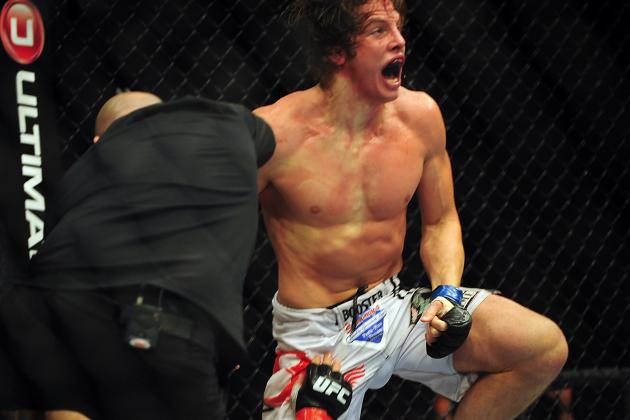 Anne-Marie Sorvin-US PRESSWIRE

Division: Welterweight
Suspension: Marijuana, 90 days
Suspension end date: Oct. 19
Impact: 1.5
Add an asterisk to this one if you like. Matt Riddle's suspension was announced Oct. 18, but was retroactive to his fight on July 21. So he's not technically suspended, but he still remains on the shelf and without an opponent.
Good thing, too, because it gives the likable Riddle plenty of time to do things like tweet his medical marijuana license. The night blindness, she is insidious.
He's on his way up in the welterweight division, but still not at the higher levels. I'm sure there will be good fights for him, though, whenever they make his return bout.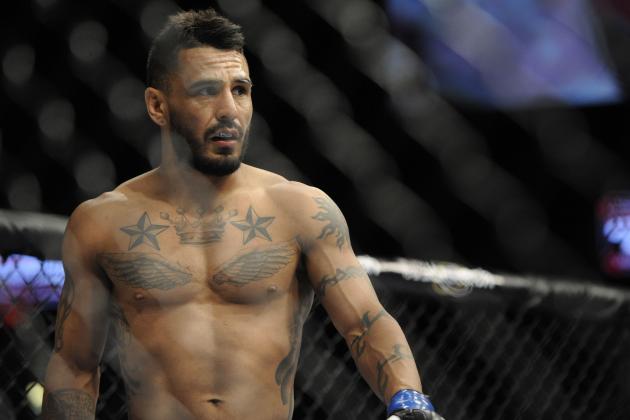 Rafael Suanes-US PRESSWIRE

Division: Bantamweight
Suspension: Banned stimulant, 90 days
Suspension end date: Oct. 19
Impact: 2
Francisco Rivera has the same situation as Riddle, a retroactive suspension that has already ended; he has also not yet received his first match back.
Rivera is one of the hardest-hitting bantamweights out there and he was on the rise. We'll see if his upward trend survives this bump in the road.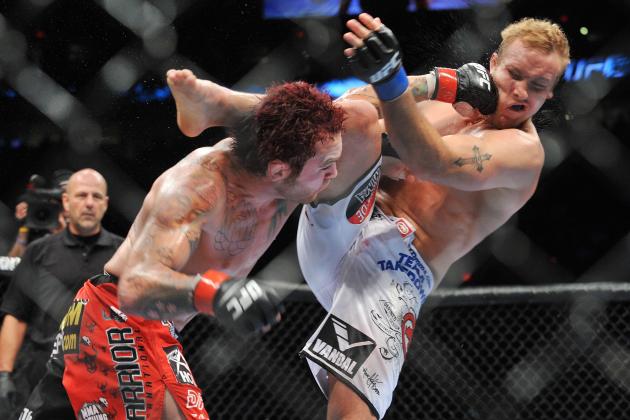 Jon Kopaloff/Getty Images

Division: Middleweight
Suspension: Prescription painkillers, one year
Suspension end date: Nov. 5
Impact: 2.5
Leben was suspended following his Nov. 5, 2011 loss to Mark Munoz at UFC 138. It was a long suspension for the multi-time offender, but he'll finally return to face Karlos Vemola at UFC 155 in late December.
If he can get past Vemola, no reason to think the crowd-pleasing Leben won't be back on the main card soon.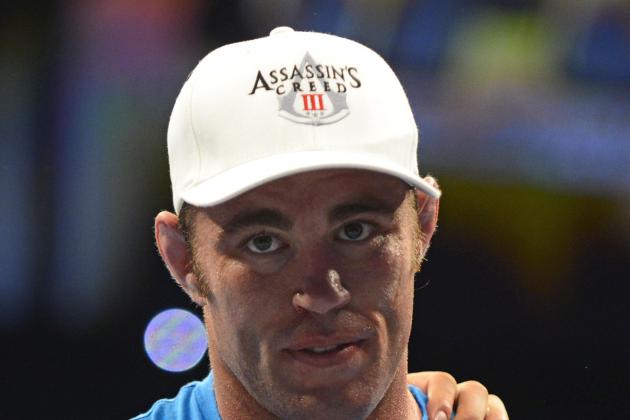 Ron Chenoy-US PRESSWIRE

Division: Middleweight
Suspension: Undisclosed substance, six months
Suspension end date: February
Impact: 3
At his last bout in August, Jake Shields successfully returned to the 185-pound division with a win over Ed Herman. Then the positive test came to light.
Shields, a former middleweight champion in Strikeforce and a title challenger in the UFC's welterweight division, is in the upper crust of the weight class and might be one or two big wins away from challenging for the title.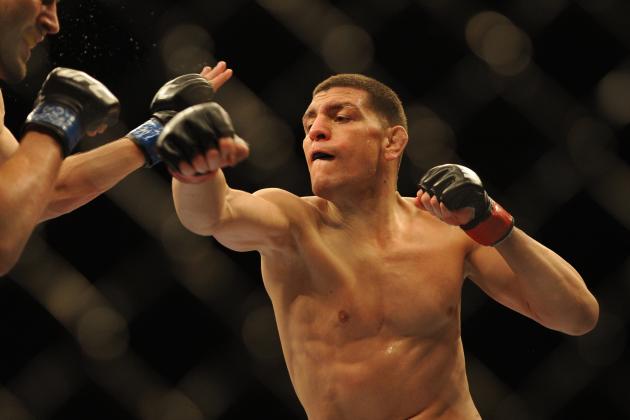 Kelvin Kuo-US PRESSWIRE

Division: Welterweight
Suspension: Marijuana metabolites, one year
Suspension end date: February 2013
Impact: 4.5
The lightning rod of the welterweight division, who retired after his February loss to Carlos Condit, now appears to be leaning toward a return to the Octagon.
However, UFC brass has stated he won't get an immediate title shot. Nevertheless, he'll surely pick up more or less where he left off, which is to say, at the very summit of the weight class.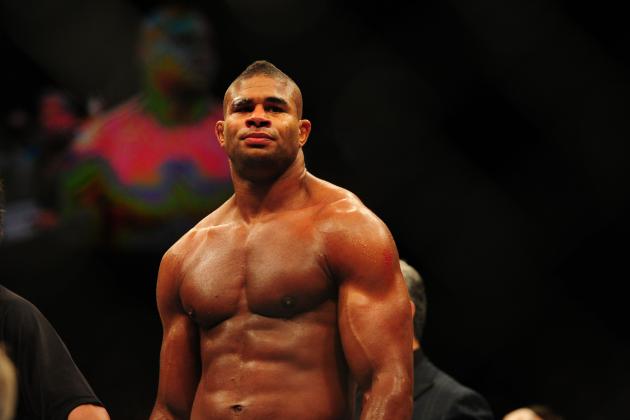 Mark J. Rebilas-US PRESSWIRE

Division: Heavyweight
Suspension: "Tetra mix," nine months
Suspension end date: December
Impact: 5
Alistair Overeem can reapply for a fight license in December, and has indicated he wants to do so, and then fight ASAP after that.
Though he could theoretically wait for a title shot, he has said he'd rather fight sooner than later. GIve him credit for that. Antonio Silva recently challenged The 'Reem. I'd watch that fight.