WWE Hell in a Cell 2012: Predictions for Every Match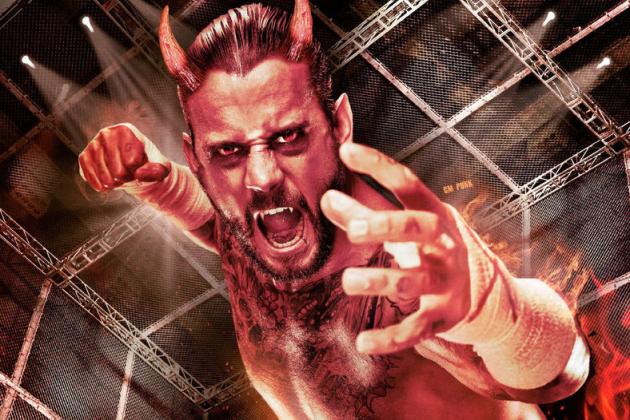 Photo: WWE
Hell in a Cell is just a day away and the card is about as finalized as it can be.
The co-main events are Sheamus vs. Big Show and CM Punk vs. Ryback inside the demonic Hell in a Cell.
We also have tag, IC and Divas title matches on tap, with a grudge match between Alberto Del Rio and Randy Orton rounding out the card.
One major possible outcome to the evening could be a potential cash-in by Money in the Bank holder Dolph Ziggler, who has been vocal about his intentions of cashing in.
Let's take a look through the card and I will predict the outcomes based on what we have seen in each feud thus far.
Begin Slideshow

»
This is one match that is a bit harder to predict than the others.
Alberto Del Rio already holds a singles victory over Orton and he got the best of him on SmackDown this week by causing him to lose to Wade Barrett.
With Orton and Del Rio both being out of the title picture for the time being, it makes this match that much more important because the winner might have a valid claim to a title shot.
While Orton has been putting a lot of people over lately, I feel like he is going to come away with this PPV win.
I would say it's a 60/40 split, though.
Eve is WWE's top heel Diva at the moment, and her character is one of the best in the division.
Layla and Kaitlyn are both typical babyface Divas who both possess a higher-than-average amount of athleticism.
With the two faces likely teaming up on Eve in the beginning, it would make sense to assume they would eventually have to turn on each other, and that is where Eve will capitalize.
Eve has not been champion that long, and her run thus far has seen more time paid to the Divas, which is one big reason why I think she will keep the title.
When Eve has the title it actually matters because she is such a great asset to the company, both on and off camera.
I see Eve coming away with the win after a decent match.
The World title match is one that I am split on. Sheamus is a strong champion, but Big Show has been on a roll lately and could be due for a title win.
The main reason I am split is that Dolph Ziggler cashing in his Money in the Bank briefcase seems highly likely.
Here is how the scenario will likely play out: Sheamus will defeat Big Show after a very tough match and when he is barely able to stand up afterward, we will hear Ziggler come down to the ring.
Dolph will cash in and walk out of Hell in a Cell as World champion.
I see this being a lot less likely if Big Show wins, but WWE could always have him have two 45-second reigns.
The tag title match is one that I am looking forward to, as I think all four competitors are at the top of their game right now.
Kane has never looked better, and Daniel Bryan is a great contrast to his style.
Rhodes Scholars, on the other hand, complement each other well with their gimmicks, and they have become a team I endorse fully.
The outcome of this match will likely see new tag champs emerge in Rhodes Scholars, but I do not see the feud ending there.
Team Hell No is simply too good to break up right now. I think the feud will extend through at least one more PPV, with the possibility of Kane and Bryan being unable to regain the titles being what leads to their downfall and eventual feud.
Miz and Kofi should be an aggressive match that sees both men pull out a few impressive moves to try and steal the show.
They have the potential to be match of the night since we do not have Ziggler in a singles match and Punk is facing someone who is not known for his technical prowess.
Kofi is gaining momentum early in his title run, which is why his win seems more likely than Miz regaining the title.
Miz winning back the title would make for an interesting scenario because they would probably continue the feud, but I see Miz moving back to the main-event scene soon.
The main event of the evening should be very interesting because there are quite a few possible outcomes.
Unfortunately for Ryback, I do not see any of those outcomes being him leaving with the title.
The most likely scenario I see is either CM Punk handing Ryback his first loss inside the cell or Brock Lesnar coming down and ripping the cage door open so he can help Paul Heyman's other client retain.
Lesnar returning is something a lot of people might see coming from a mile away if it happens, but if WWE holds off on him so as not to waste one of his few appearances, then Punk will probably come out ahead in the end.
The match being in a cell means Ryback will not look bad in a loss. Everyone who goes into these matches ends up coming out looking like a tough competitor, which is why a loss for Ryback is not so bad at this point.
Thanks for reading and please feel free to share your own predictions in the comments section below.
Join me Sunday when I will be covering Hell in a Cell live right here on Bleacher Report.
Follow me on Twitter @BR_Doctor.