The Most Tradable Asset on Every MLB Team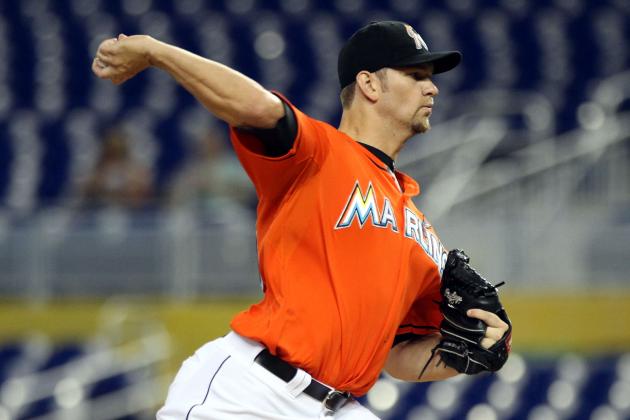 Marc Serota/Getty Images

The postseason has begun. Deals are going to go down, and many players are going to be wearing different uniforms when they head to Spring Training.
That being said, some players are much more tradable than others. When I talk about tradability, I am talking about the likelihood of being traded. These players are typically major leaguers who need more opportunity or minor leaguers who have yet to break through.
Every team has at least one, and don't be surprised if at least some of these players are going to be on the move.
Begin Slideshow

»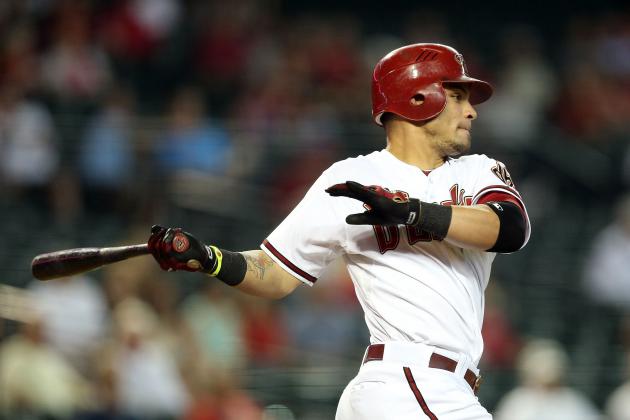 Christian Petersen/Getty Images

I have written about Gerardo Parra on numerous occasions because he is an excellent defensive outfielder and has above-average speed. He does not have a lot of power, but his batting average is definitely respectable.
Chris Young was traded to open up center field for Adam Eaton, and it seems as if Parra will remain a fourth outfielder unless he is moved.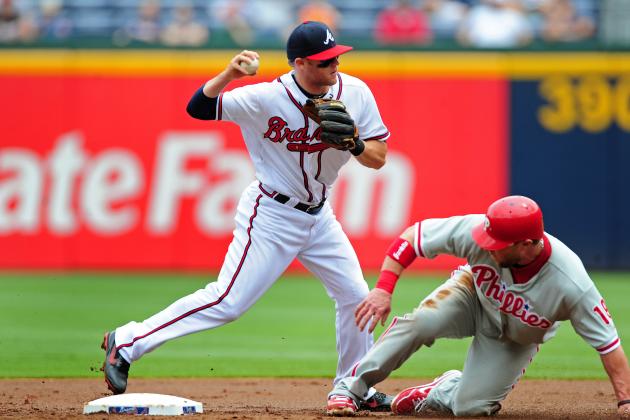 Scott Cunningham/Getty Images

Tyler Pastornicky seemed to be in contention for the shortstop position at the beginning of the season, but it seems as if he will be beaten out by Andrelton Simmons in the long term. Pastornicky struggled through 2012 at the plate, but he still has quite a bit of potential.
He is still young, and he had quite a bit of minor-league success. The Atlanta Braves don't need two shortstops, and Pastornicky could get some attention.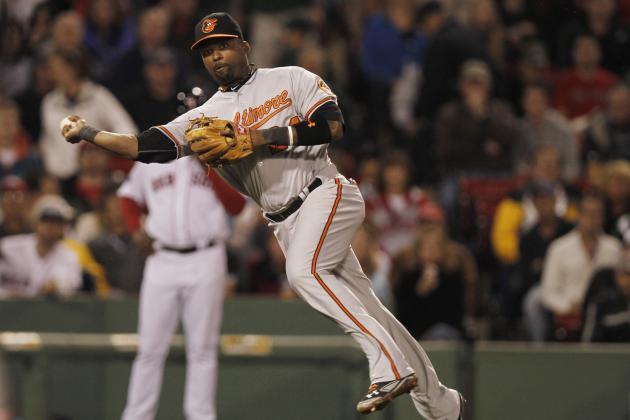 Winslow Townson/Getty Images

Wilson Betemit is an excellent utility man, but the Baltimore Orioles might not have enough opportunity for him. Manny Machado is going to hold down third base for a very long time, and Mark Reynolds is already anchored at first base.
Betemit can hit for a decent average while providing power from either of the corner infield positions. That should make him highly desirable.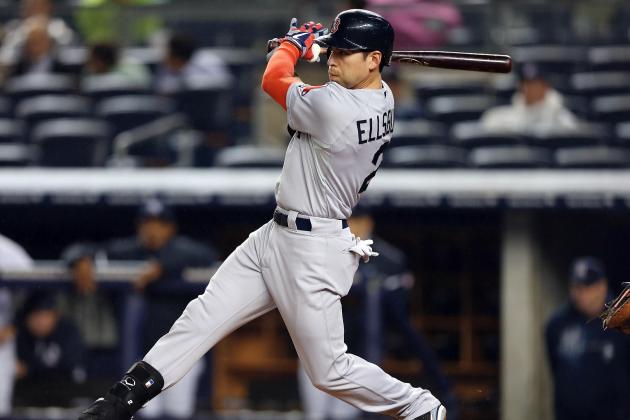 Elsa/Getty Images

Jacoby Ellsbury has been a fixture in center field for the Boston Red Sox. He provides high average, surprising power and an awful lot of speed. However, the Red Sox have Jackie Bradley waiting in the wings to take over center field.
With depth at that position, it may not be a bad idea to trade away Ellsbury to solidify some other weaknesses that were exposed in 2012.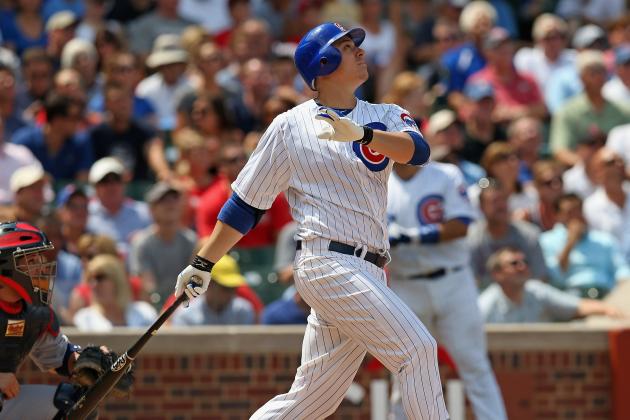 Jonathan Daniel/Getty Images

Bryan LaHair is almost definitely going to be bumped out of his first-base position permanently by the arrival of Anthony Rizzo. Since the National League does not have a designated hitter, it seems as if the Chicago Cubs will need to move LaHair.
Even though his average is not that high, he can hit for power and drive in runs. There will definitely be a team out there that would benefit from that.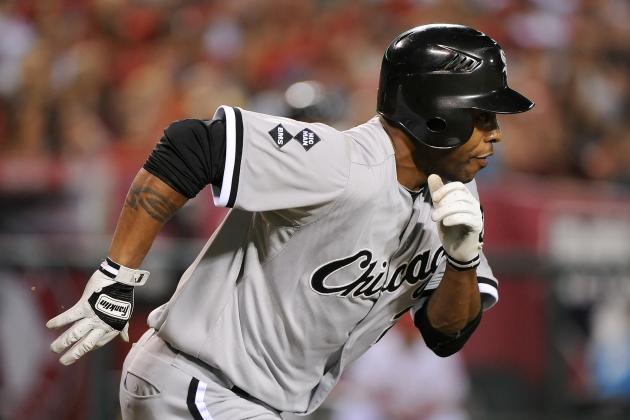 Lisa Blumenfeld/Getty Images

Dewayne Wise has value as a utility outfielder. He can play any of the three positions and do a respectable job. On top of that, he can run the bases effectively, which might be useful for a late-game substitution.
He may not seem nearly as noteworthy as many of the other players on this list, but it is important to consider how versatile he truly is. Any type of team could use that help every now and then for a low price.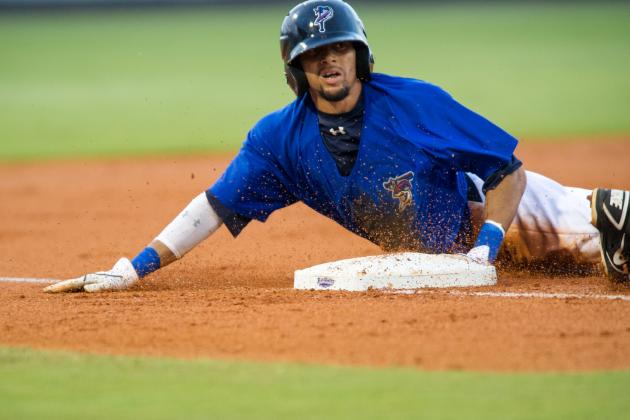 Michael Chang/Getty Images

The Cincinnati Reds might not be entirely thrilled about trading their shortstop of the future in Billy Hamilton, but Zach Cozart did a great job holding down the position this year. Hamilton is one of the most lethal base stealers in the game right now, so he would obviously have value.
It is definitely hard to trade away a top prospect, but a team that lives and dies by the home run does not really have a lot of need for stolen bases. He would be able to bring back a lot of value to fill more appropriate needs.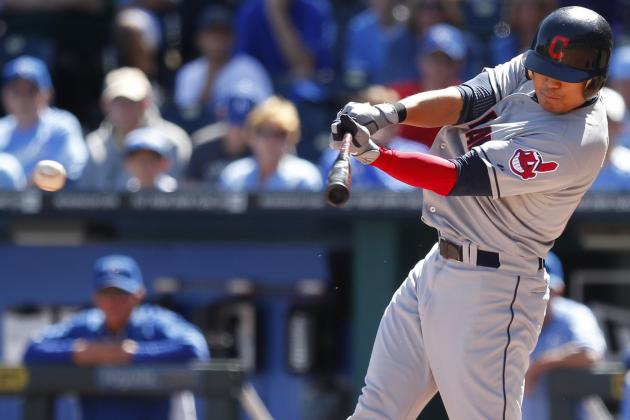 Kyle Rivas/Getty Images

Shin-Soo Choo rumors always seems to be floating around the Cleveland Indians, and he might finally be traded this winter. He hits for a high average and is a consistent threat to hit 20 home runs and steal 20 bases. Also, he is a talented defensive player.
Maybe the rumors will finally come true, and if the Indians decide that they actually want to try moving him, there will be plenty of interest.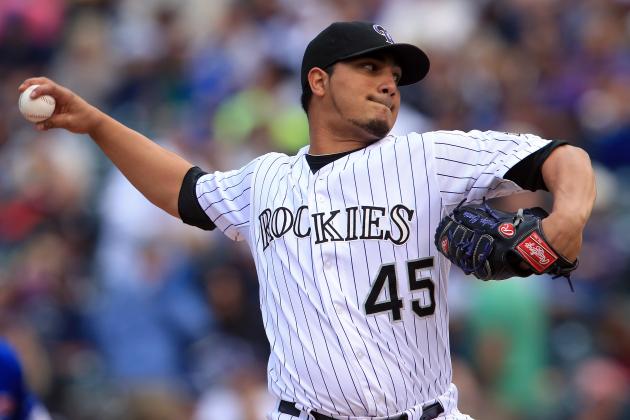 Doug Pensinger/Getty Images

Jhoulys Chacin was definitely better in 2011 than he was in 2012. However, since both Jeff Francis and Jorge de la Rosa are free agents, moving Chacin as well could give Colorado Rockies the opportunity to overhaul a good portion of their rotation.
Pitching in Colorado is always difficult, so it might actually be to Chacin's advantage to move on. There are easier places to put up strong numbers.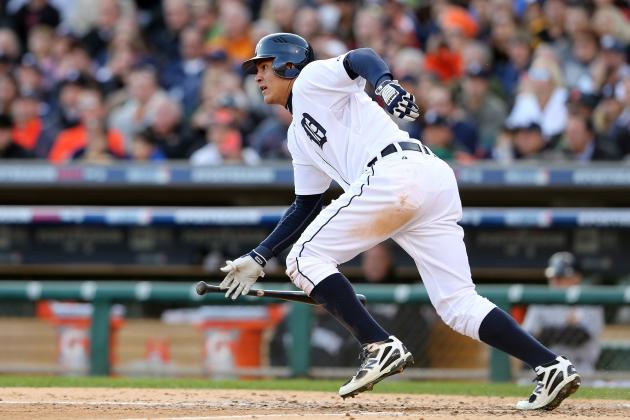 Leon Halip/Getty Images

Avisail Garcia made his major-league debut in August, and he had a strong month of September. While he is only 21 years old and has a lot of potential, the Detroit Tigers already have Austin Jackson solidified in center field for a long time.
On top of that, they have a crop of young outfielders who will be coming through the farm system in the near future headed by Nick Castellanos. They might as well trade from their strengths to fill in weaknesses.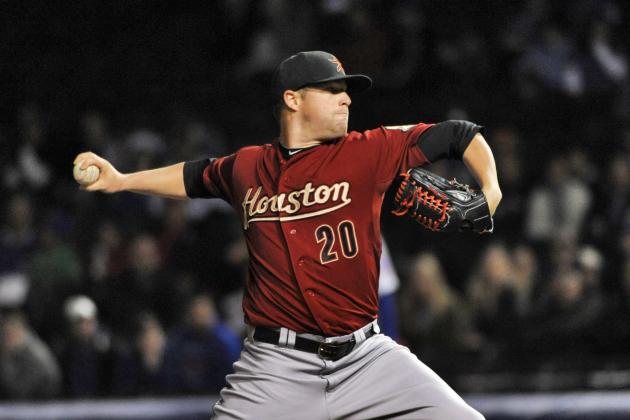 David Banks/Getty Images

Bud Norris slipped back a little bit in 2012, but he was still a strikeout machine for the Houston Astros. He almost averaged a strikeout per inning, which is very strong for a starting pitcher, and he is only 27 years old.
When you add all of these positives together, they should take precedent over a slight regression this year. Also, Houston has plenty of bright arms coming up like Jarred Cosart to fill in rotation spots.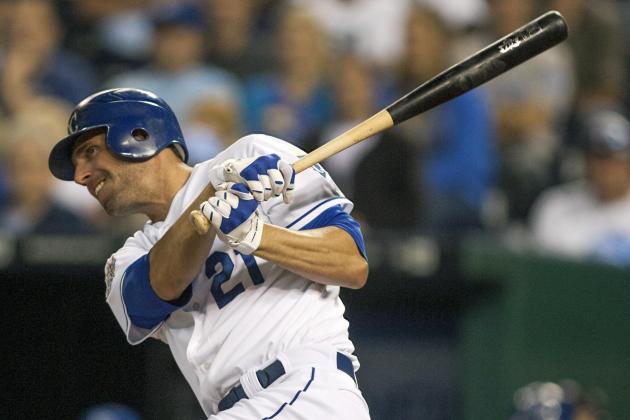 Tim Umphrey/Getty Images

Jeff Francoeur is a strong player. He can hit for power and has a cannon for an arm from right field. The main problem is that the Kansas City Royals have hot prospect Wil Myers just about ready to become a superstar in Major League Baseball.
Francoeur should have no problem generating some interest, but Kansas City is simply not the right place for him right now.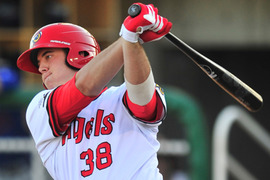 http://www.milb.com/images/2011/08/07/n8kyWPLL.jpg
CJ Cron is moving quickly through the farm system for the Los Angeles Angels of Anaheim. The obvious problem with this situation is that he is a first baseman, and that Angels are committed to Albert Pujols for a very long time.
Cron has quite a bit of power and is one of the better first-base prospects in baseball. The Angels could really trade him to solidify any weakness they have, because he has quite a bit of potential value.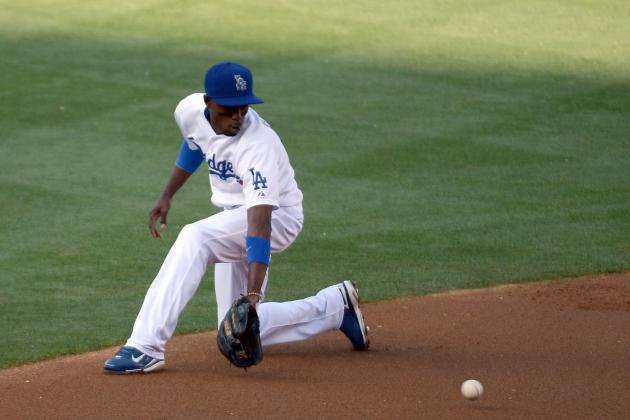 Harry How/Getty Images

Dee Gordon could not get on base very much last season, but he still managed to use his excellent speed and steal bases.
However, when the Los Angeles Dodgers traded to bring in Hanley Ramirez, they might end up with too many shortstops.
Ramirez has incredible potential, and if he is able to return to his top form, Gordon would definitely be expendable and potentially useful for a team that needs speed.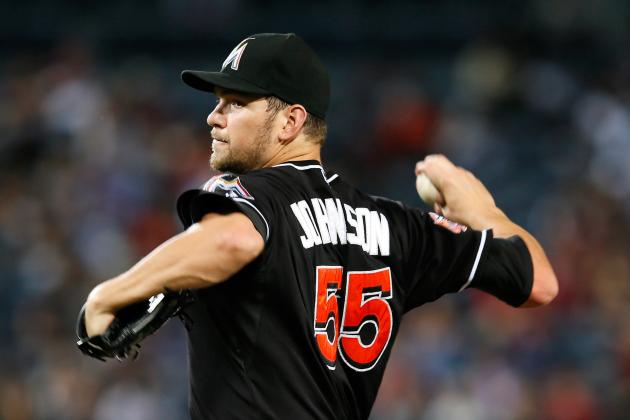 Kevin C. Cox/Getty Images

Josh Johnson is an excellent pitcher, and if he has finally put his injury problems behind him, his value is incredible. I would not normally advise the Miami Marlins to trade away their ace, but this franchise needs to bring in a lot of young talent.
Trading Johnson would accomplish that and hopefully put the franchise in a better overall position for the future.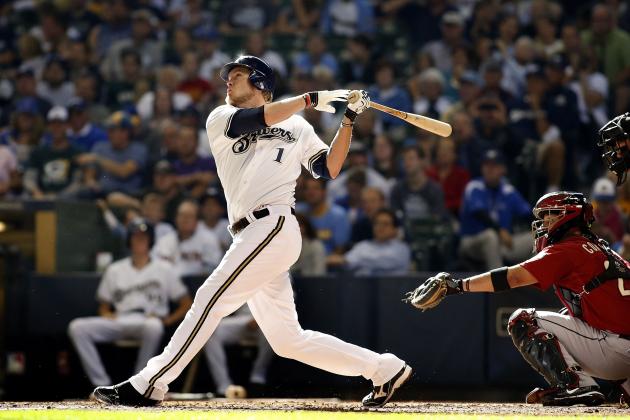 Mark Hirsch/Getty Images

Corey Hart has become an excellent home run hitter, but the Milwaukee Brewers might have a decision to make if they want to keep him at first base. Hunter Morris dominated the minor leagues in 2012, and he seems to be ready to make the jump within the next season.
While it is hard to trade away a guy who hit 30 home runs, Morris might even have higher potential, and he will also provide the added benefit of staying under team control longer.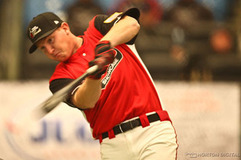 http://cdn.bleacherreport.net/images_root/slides/photos/000/928/590/travis-harrison-at-contact_display_image.jpg?1305079258
You might not have heard of Travis Harrison yet, but he is a young third-base prospect who had a very strong debut season in the Appalachian League.
Of course, he seems to have plenty of potential in his bat, but the Minnesota Twins are loaded with offensive-minded third baseman.
Right now, Trevor Plouffe is holding down the hot corner, and Miguel Sano seems like an even better prospect than Harrison. In such a crowded picture, they might as well trade Harrison to try to fill a hole.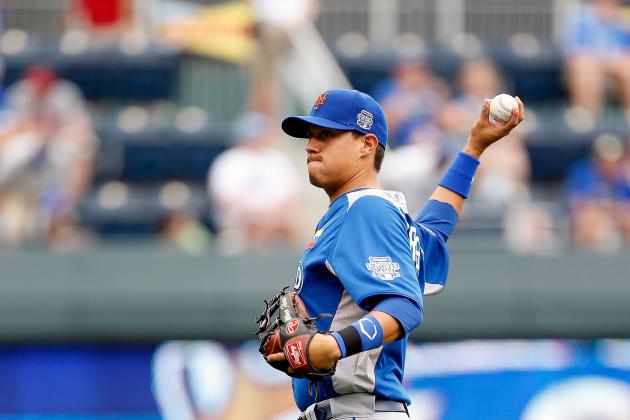 Jamie Squire/Getty Images

Assuming that the New York Mets sign David Wright to a long-term contract, Wilmer Flores is going to be blocked at third base for a very long time.
While he has played all around the infield throughout his minor-league career, it might be worth trading him to fill more dire needs.
The New York Mets need a lot of help, and trading a strong prospect like Flores might help fill a few of those holes for the future.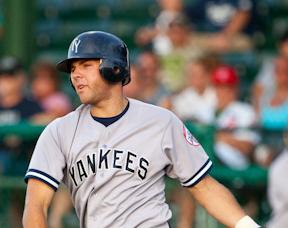 http://busleagues.files.wordpress.com/2010/03/austin-romine.jpg
Austin Romine was thought to be the heir apparent behind the plate for the New York Yankees.
However, Gary Sanchez is coming up through the system, and he seems to have a very strong bat that might develop even further as he matures beyond his 19 years.
Sanchez is still a little ways away, but if the Yankees bring back Russell Martin for the short term, Romine could be moved.
Ezra Shaw/Getty Images

Since the Oakland Athletics just traded for Chris Young, Seth Smith might be displaced from his designated hitter/utility outfielder position. He is a decent all-around player who can do a little bit of everything.
Even though he might not be able to find an everyday position, many teams would be interested in adding this type of Swiss Army knife to their bench.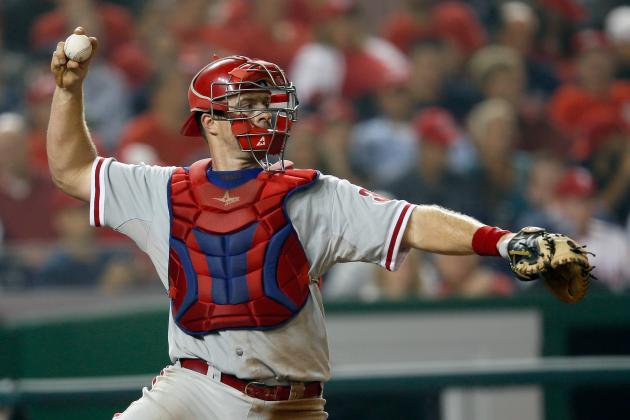 Rob Carr/Getty Images

The Philadelphia Phillies have Carlos Ruiz at catcher right now, and they acquired Tommy Joseph in the Hunter Pence trade. With the present and the future most likely accounted for, Erik Kratz doesn't really have much of a place beyond backup.
He would definitely have some trade value, though, because he can hit for more power than the average catcher.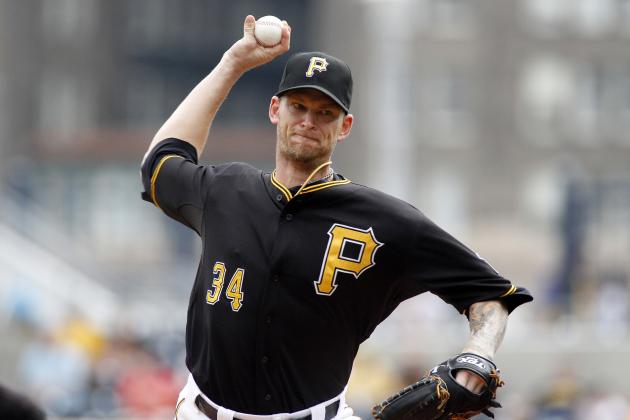 Justin K. Aller/Getty Images

AJ Burnett had a career revival with the Pittsburgh Pirates. Although he struggled mightily with the New York Yankees, he is beginning to get his numbers back to the way they were with the Toronto Blue Jays.
The Pirates have a pair of young starters in Gerrit Cole and Jameson Taillon who are ready to burst into the major leagues, and trading Burnett might not be as painful as it might seem on the surface.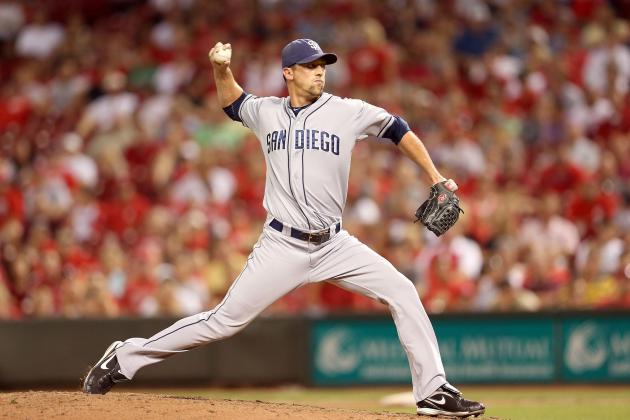 Andy Lyons/Getty Images

Luke Gregerson has quietly become one of the best relief pitchers in all of baseball for the San Diego Padres. 2012 might have been his best season to date, and, because of that, his value has also never been higher.
Many teams need bullpen help, and the Padres are still kind of in a rebuilding mode. They could get a nice ransom for him while not necessarily damaging their long-term progress.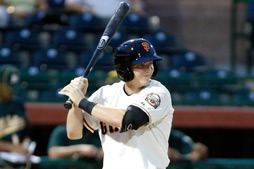 http://thegoldensombrero.com/wordpress/wp-content/uploads/2011/11/gary-brown.jpg
Gary Brown is probably the San Francisco Giants' top prospect, but he does not necessarily provide a new dimension to their attack. He seems to be in the mold of Angel Pagan. He will provide a little bit of power with speed and a pretty solid batting average.
The Giants could use some run producers going forward, and trading another leadoff type hitter to acquire some support in the middle of the lineup makes a lot of sense.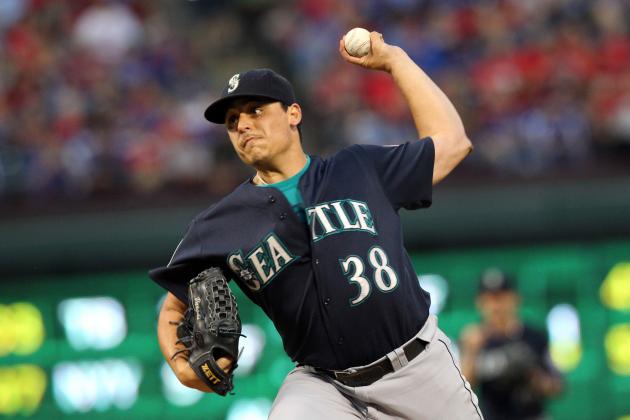 Layne Murdoch/Getty Images

The Seattle Mariners are still in the process of rebuilding, and even though Jason Vargas is finally starting to come into his own as a starting pitcher, by the time the Mariners are ready to compete, he will be beyond his prime.
With prospects like Taijuan Walker and Danny Hultzen coming in the near future, the Mariners will be able to refill that slot in the rotation.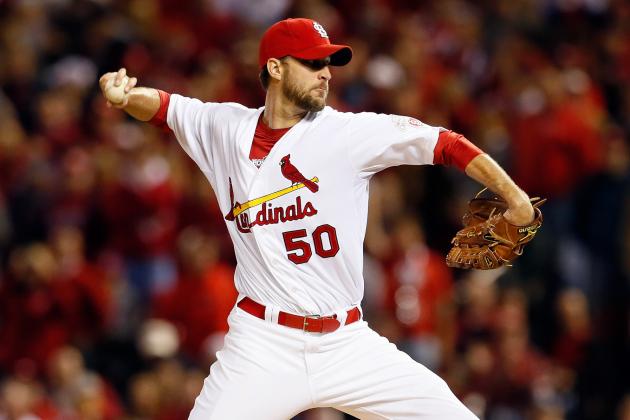 Kevin C. Cox/Getty Images

Adam Wainwright was one of the best pitchers in baseball a few years ago, and it was great to see him back on the mound in 2012. He is a talented pitcher who would definitely garner interest if he was even rumored to be available.
The only reason that the Cardinals might be willing to trade him is because of that injury history. He has value right now, but he also has risk. Perhaps it is a risk the Cardinals don't want to take.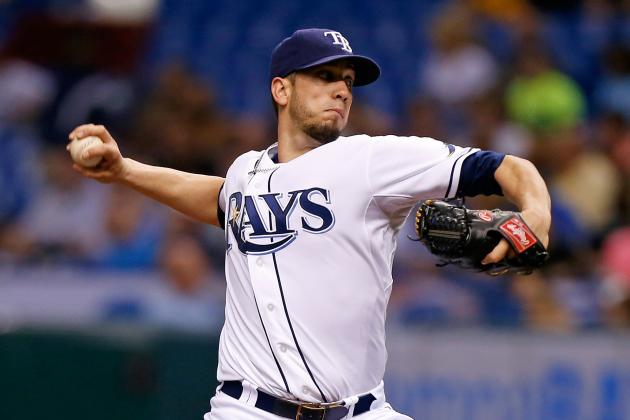 J. Meric/Getty Images

James Shields rumors have been circulating around the Tampa Bay Rays for the past couple of seasons, and if they want to trade him, there would definitely be a strong market. He eats a lot of innings and gets batters out. What else do you need from a starting pitcher?
The Rays also have a strong crop of young starting pitchers coming up out of their farm system that always seems to keep producing, so trading Shields could add even more depth.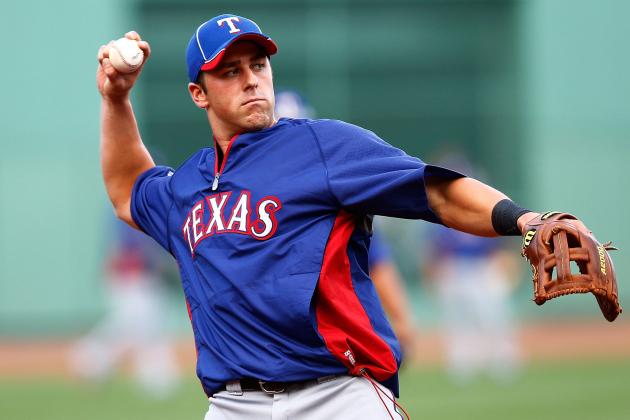 Jared Wickerham/Getty Images

Mike Olt has a lot of potential, and there is no doubt that the Texas Rangers would like to fit him into their long-term plans. However, at the moment they have Adrian Beltre at third base and Michael Young at first base or designated hitter.
It seems to be a common theme throughout the slideshow, but it makes sense for the Rangers to trade from an area of strength rather than stockpile at one position.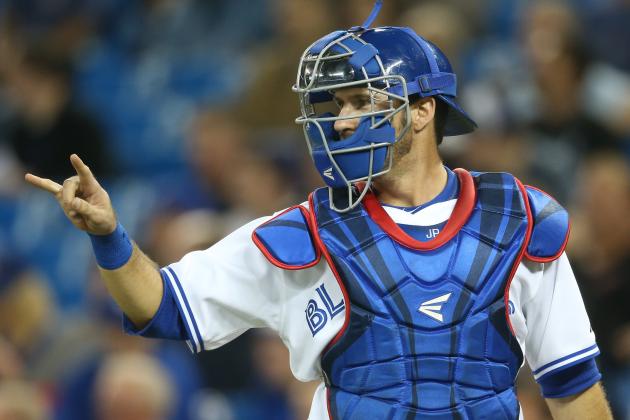 Tom Szczerbowski/Getty Images

J.P. Arencibia can hit the ball hard to say the least. The Toronto Blue Jays should consider themselves fortunate to have a catcher who can hit the ball so hard. That being said, they also have probably the top catching prospect in baseball in Travis d'Arnaud.
d'Arnaud has a well-rounded set of skills behind the plate, so it makes sense to move Arencibia in favor of the younger and potentially better backstop.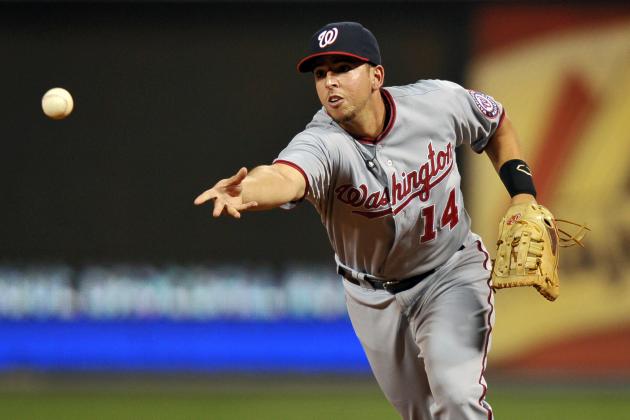 Drew Hallowell/Getty Images

Chris Marrero was injured most of last season, but it seems as if he still has the potential to develop into a first baseman with decent power. The problem with that situation is that Adam LaRoche turned a corner this season and is a significant run producer.
If LaRoche is going to keep producing at that level, he will be a fixture at first base, and the Washington Nationals might as well trade Marrero and cash in on his value.
Whether you think I know everything or nothing about Major League Baseball, you should follow me on Twitter or become a fan on Facebook and keep in touch. I love hearing what you all have to say!