Brady Quinn Unpopular? Not in K.C.
Use your ← → (arrow) keys to browse more stories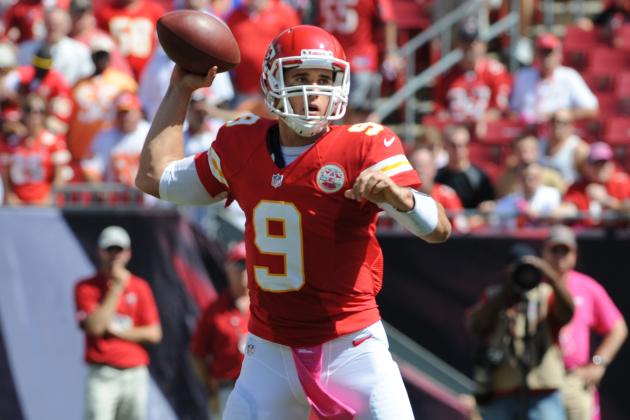 Al Messerschmidt/Getty Images

I don't think this poll was taken in Kansas City. Not recently, at least. A Forbes poll come up with the top 10 most and least liked NFL players. Curiously, at No. 10 of the least liked players is Kansas City Chiefs quarterback Brady Quinn. Quinn was named the starting quarterback in Kansas City this week, replacing Matt Cassel. Chiefs fans are delighted by the move...