5 MLB Free Agents Who Should Retire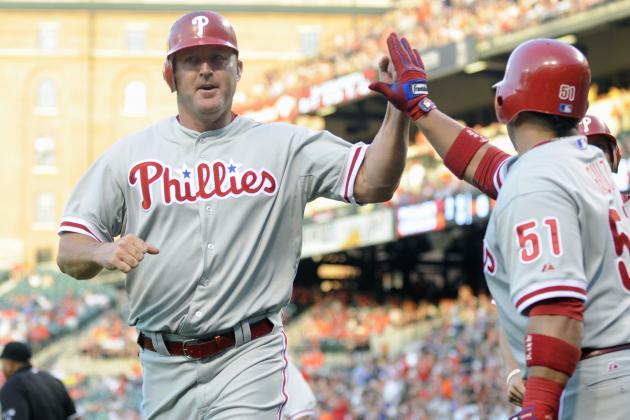 Mitchell Layton/Getty Images

There comes a point in an MLB career when a player has outlasted his usefulness. It has happened to both role players and Hall of Fame greats.
Babe Ruth famously stuck around one one final season with the Boston Braves after the New York Yankees decided to let him go.
Willie Mays finished out two uninspiring seasons with the New York Mets in 1972-73 after a long and storied career with the San Francisco Giants.
More often than not, players have a hard time knowing when to say when in regard to calling it a career.
Here are five players who should hang up the spikes for good and not return for 2013.
Begin Slideshow

»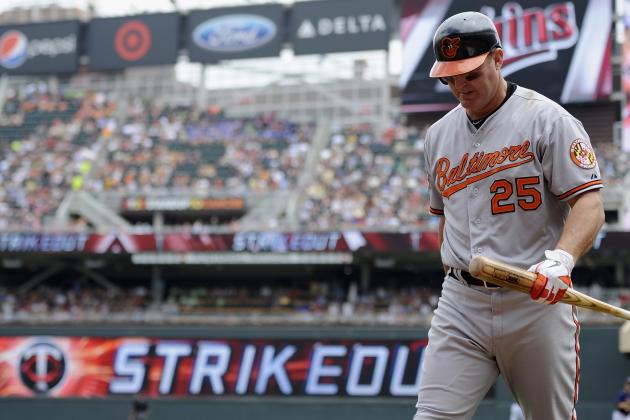 Hannah Foslien/Getty Images

Jim Thome should retire.
Not because he is unproductive. He put up good numbers in 2012 (.252 BA, 8 HR, 25 RBI) in 58 games with the Philadelphia Phillies and the Baltimore Orioles.
He should retire because the longer he sticks around, the more he will undoubtedly tarnish his Hall of Fame legacy.
He should leave on top of his game.
Thome is currently seventh all time in career home runs with 612. That number puts him ahead of players like Mickey Mantle, Frank Robinson and Willie McCovey. His career RBI total (1,699) is equally impressive, as he places 24th on the all-time list.
So, why should he retire now?
It's unfortunate that Thome has never won a World Series. However, no one wants to see a former great struggle through the twilight of his career. Thome deserves better than that. Nothing is more embarrassing than to watch a former great try to hang onto glory way past his expiration date.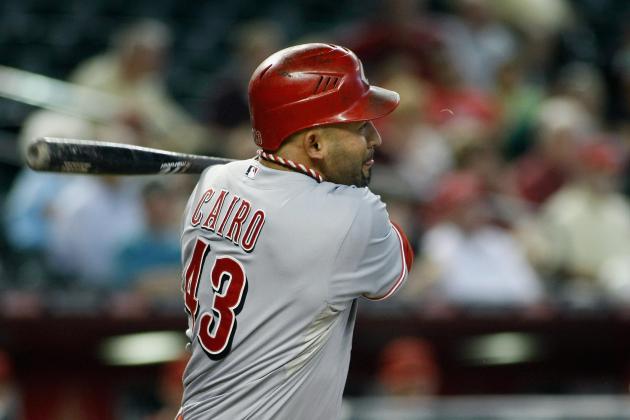 Ralph Freso/Getty Images

There always seems to be a premium for utility infielders.
It's safe to say, however, the premium on Miguel Cairo is pretty low at this point in time.
The 38-year-old Venezuelan has played for nine major league teams during his 17-year career. He has notched a .264 batting average during that span, which is not too shabby.
The problem is that Cairo is aging, and that is never a good thing for someone who is supposed to be speedy and versatile.
His .187 BA with .492 OPS in 2012 was bad. It's really hard to imagine that Cairo can replicate his former successes at this juncture of his career.
Time to hang it up, Miggy!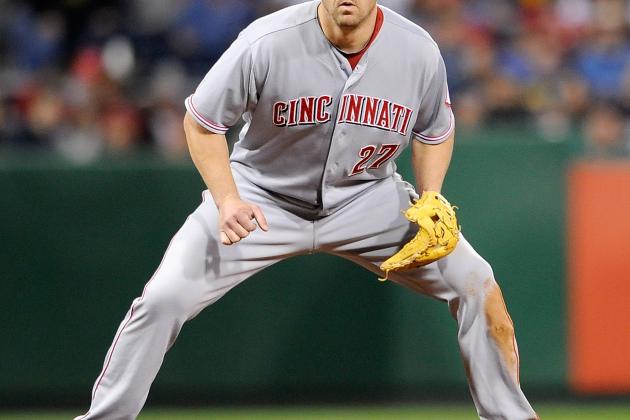 Joe Sargent/Getty Images

It seems to be a foregone conclusion that Scott Rolen is going to retire.
The 17-year MLB veteran seemed to be resigned to the fact in an interview with CBSSports.com. Rolen plans on spending the offseason with his family and deciding whether or not he is going to give it another go in 2013.
He had a long, injury-plagued season in 2012, where he batted .245 with eight home runs and 35 RBI. This also followed up a similar season with the Cincinnati Reds in 2011.
The seven-time All-Star should call it quits now seeing as how his defensive skills are also in decline. His Game 3 NLDS error proved to be costly, as the Reds never were able to regain momentum and were eventually eliminated by the world champion San Francisco Giants.
Rolen: a great career, but time to go.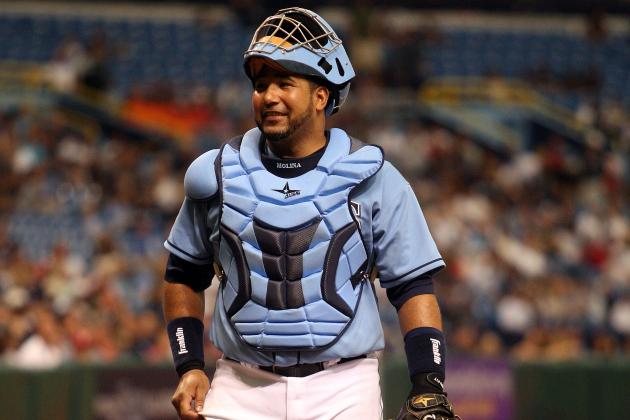 Charles Sonnenblick/Getty Images

If you were going to fill out an application to be a major league catcher, there would be two main prerequisites.
Hitting and catching.
Jose Molina can still catch, but the hitting part, well...
The 37-year-old backstop struggled for most of the 2012 season to get his average above the Mendoza Line. He did finish strong with a .223 BA and .640 OPS in 102 games with the Tampa Bay Rays.
Still, can a major league GM expect Molina to be a valuable contributor at this juncture in his career?
Even on a part-time basis, Molina has shown to be in a state of decline with his bat and would be better suited to call it quits.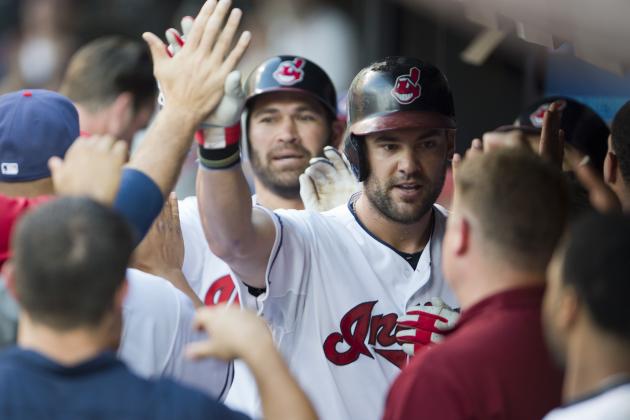 Jason Miller/Getty Images

The time has come for this "idiot" to retire.
Johnny Damon will always be remembered by Boston fans for his Game 7 heroics against the New York Yankees in the 2004 ALCS. He will also be remembered by Yankee fans as one of the contributing players who helped capture the team's 27th world championship in 2009.
He has also put together a fine 18-year career in which he totaled 2,769 hits and 408 stolen bases.
Great career!
Damon's stats took a hit in 2012, as he posted career lows in batting average (.222) and runs scored (25). His power (four home runs) and RBI (19) production was also down as he played in only 64 games.
Defensively, Damon is no longer able to throw the ball well from the outfield and his range is very poor. He could probably stick around a few more seasons and play a limited role for some team in need for an experienced bat.
It's time to retire, though, Johnny!
Follow me at Twitter: @JohnAltamura