Can RG3 Run Past the Steelers?
Use your ← → (arrow) keys to browse more stories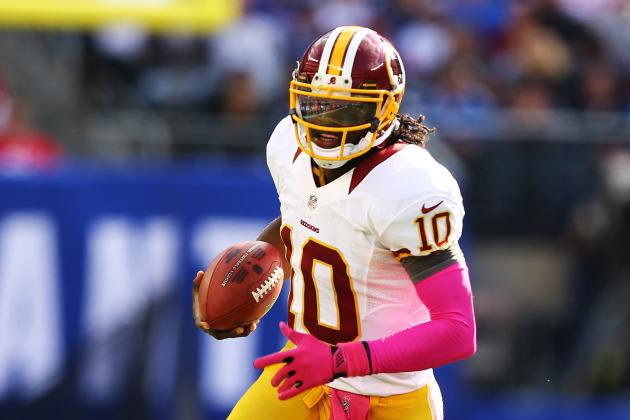 Al Bello/Getty Images

Redskins quarterback Robert Griffin III ran for 138 yards and two touchdowns against the Vikings two weeks ago. That included a 76-yard touchdown run, the longest by an NFL quarterback in 16 years. Last Sunday, RG3 ran for 89 yards on nine carries against the Giants...