Re-Drafting the 2012 NBA Rookie Class, Regular-Season Edition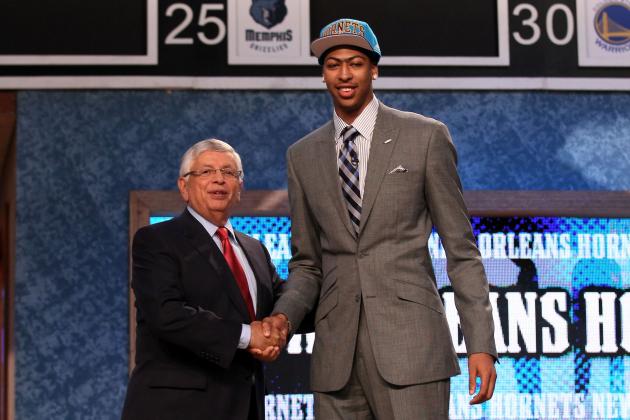 Elsa/Getty Images

Now that the preseason is over, we're starting to get an idea of how the rookies taken in this year's draft will play out. Sure enough, No. 1 pick Anthony Davis is living up to the hype as a superstar in the making.
Other players, however, haven't been so lucky.
At this point, it's clear that some GMs made the wrong choices and that, if they could go back and draft again, they would make different selections.
Yet, the selections are etched in stone. That isn't to say that rookies who have underperformed this preseason will automatically be busts. In fact, the truth is that they could easily become stars with time and patience.
Still, fans and front offices alike usually demand immediate results from first-round picks, particularly those taken in the lottery.
That said, some rookies' preseasons could be cause for concern. If given the opportunity to re-draft, perhaps their GMs would choose differently.
Begin Slideshow

»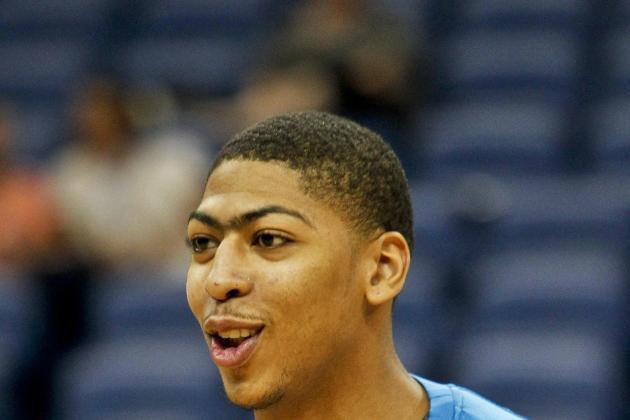 Derick E. Hingle-US PRESSWIRE

Who They Picked: Anthony Davis, C, Kentucky
After a stellar freshman season at Kentucky, one that resulted in a national championship, Davis was selected with the No. 1 pick by the New Orleans Hornets, who had just gone through a major adjustment season after sending star point guard Chris Paul to the Los Angeles Clippers.
Though talented, Davis was a skinny 6'10" and 220 pounds, and thus his ability to match up against elite centers was a cause for concern.
However, in the preseason, Davis has answered the bell and silenced all critics. In a game against the Charlotte Bobcats, he scored 22 points and pulled down nine rebounds.
Needless to say, he's adjusted to the professional level extremely well.
The only real mark against Davis is that he tends to get a bit overexcited on offense. In the game against Charlotte, he took 18 shots, though he made nine of them. In another game, against Houston, he shot 5-of-12 from the floor.
On defense, however, his skills are unquestionable, and he's going to be one of the primary reasons that the Hornets get back to the playoffs in the very near future.
Should Have Picked: Anthony Davis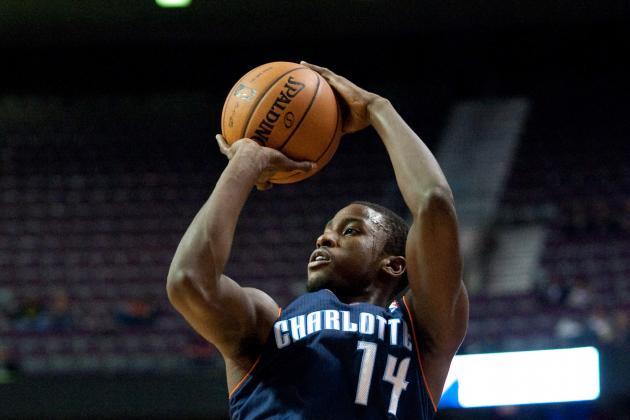 Tim Fuller-US PRESSWIRE

Who They Picked: Michael Kidd-Gilchrist, SF, Kentucky
The Bobcats' 2011-12 season was just plain awful. In fact, it was the worst season in NBA history, as the team won just seven games and finished the season on a 23-game losing streak.
Going into the draft, it was clear that the Bobcats needed an explosive power forward who could be a force on both sides of the floor. Paired with point guard Kemba Walker, it was the recipe for a potentially great on-court relationship.
However, owner Michael Jordan and GM Rich Cho instead chose to draft the freshman Kidd-Gilchrist, an extremely athletic forward who was part of the Kentucky squad that won a national championship.
While talented, just what Kidd-Gilchrist would be on the NBA level remained unclear. Would he be a scoring forward or more of a defensive one?
Based on the man's first preseason game, one would have thought that he was going with a scoring game. He scored 12 points on 4-of-10 shooting while also grabbing six rebounds.
However, Kidd-Gilchrist's scoring soon dropped.
After scoring 10 points in the second game, he never once again reached double digits in points. All of a sudden, just how he'll perform his rookie year is completely unpredictable: He'll either be great or god-awful.
Given how Charlotte now has a frontcourt headlined by the slow-footed Brendan Haywood and the raw Bismack Biyombo, it's going to be another long season for the Bobcats.
Should Have Picked: Thomas Robinson, PF, Kansas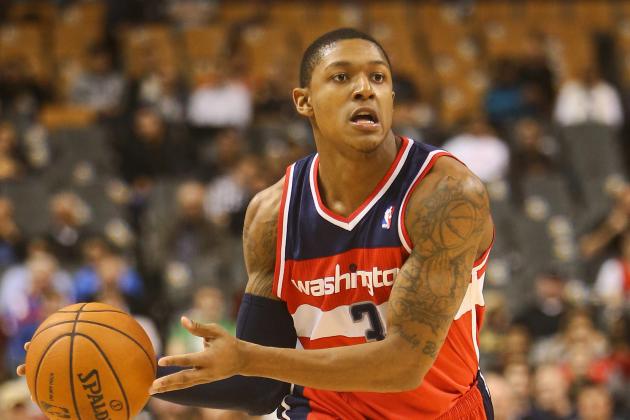 Tom Szczerbowski-US PRESSWIRE

Who They Picked: Bradley Beal, SG, Florida
The Wizards' greatest priority during the offseason was bringing in good veteran leadership, and they did just that when they traded Rashard Lewis' terrible contract to the New Orleans Hornets for center Emeka Okafor and forward Trevor Ariza. In the blink of an eye, the team finally had some reliability in the starting lineup.
In terms of drafting, what was needed was a young player willing to work his way from the ground up before becoming a regular contributor.
Seeing as how Ariza and Okafor can become free agents after the coming season, it was reasonable to believe that GM Ernie Grunfeld would go for an athletic forward or big man.
Yet Grunfeld ended up picking Beal, an athletic, albeit undersized, shooting guard.
Don't get me wrong; Beal is talented and knows how to score points. But he is just too small, at 6'3", unless he can really set himself apart from other people at his position. He can score points, as evidenced in his first preseason game, but still has a lot of work to do in terms of shot selection.
More importantly, why was Wizards management so quick to give up on Jordan Crawford, who was great over the last two months of the 2011-12 season, averaging 16.9 points over that stretch?
Either way, though Beal is going to have a great NBA career, Washington just seems like an odd place for him.
Should Have Picked: Michael Kidd-Gilchrist, SF, Kentucky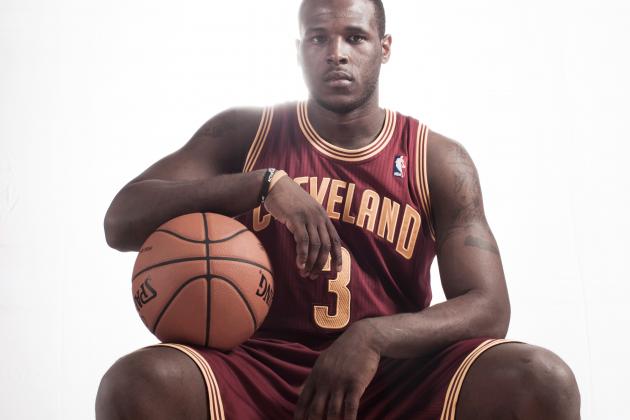 Nick Laham/Getty Images

Who They Picked: Dion Waiters, G, Syracuse
The Cavaliers' biggest need in the draft was a go-to guy for second-year point guard Kyrie Irving, and Waiters can easily be that. In his sophomore year at Syracuse, he averaged 12.6 points while shooting 36 percent from long range and playing great defense to the tune of 1.8 steals per game.
Waiters also had a good preseason game against Milwaukee, scoring 18 points off the bench and shooting 7-of-12 from the field, as well as being 4-for-4 from long range.
However, Waiters has started every game since then, and his shooting has been erratic.
If anything, it's as though he's trying to do too much. This is because the sad truth about Waiters is that he's neither a scorer nor a shooter. He's a swingman whose best tools are on offense.
That isn't to say that he can't be a success in Cleveland. Waiters is talented, and with time, he'll become a reliable shooting guard. Yet Irving needs a guard who can immediately provide some scoring, and if draft night were to be re-done, perhaps a different choice would be made.
Should Have Picked: Bradley Beal, SG, Florida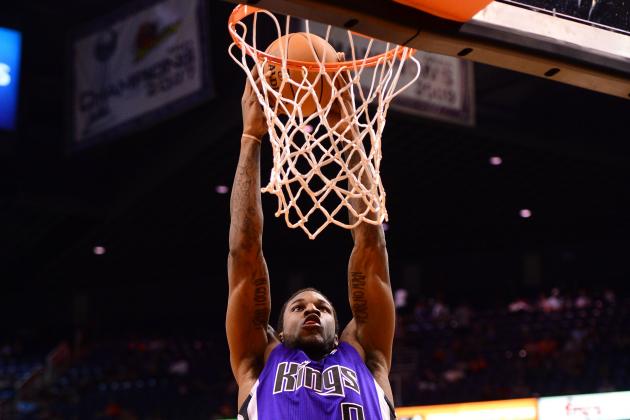 Mark J. Rebilas-US PRESSWIRE

Who They Picked: Thomas Robinson, PF, Kansas
There's no doubt that the Kings got a great prize in Robinson. He has great size at 6'10" and 237 pounds and has enough explosiveness on both sides of the floor to be compared to New York Knicks forward Amar'e Stoudemire.
Yet with talented youngsters in DeMarcus Cousins and Jason Thompson patrolling the paint in Sacramento, size is the last thing that GM Geoff Petrie needs. If anything, he needs a solid small forward who can score, score and score some more.
Thus, it's no surprise that Robinson has been quiet this preseason, save for one game against the Phoenix Suns in which he scored 17 points and had eight rebounds in 25 minutes off the bench.
Other than that one game, his scoring has been minimal, and he has stuck to working on the inside rather than utilizing his jump shot.
Simply put, though he's got a good defensive game, Robinson is a scorer first, and unless Thompson or Cousins is injured, he's going to be struggling for minutes.
Seeing as how Keith Smart has opted to roll the dice by starting Tyreke Evans at small forward, the Maloof Brothers better hope that Robinson at least becomes a viable option as a sixth man.
Should Have Picked: Harrison Barnes, SF, North Carolina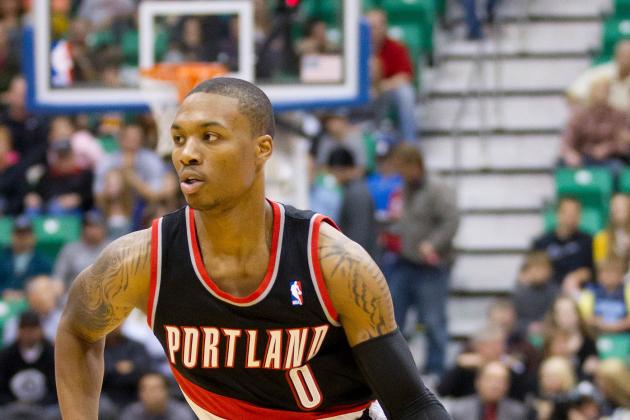 Russ Isabella-US PRESSWIRE

Who They Picked: Damian Lillard, PG, Weber State
After a disastrous 2011-12 season, the Blazers needed two things entering draft day: an electrifying point guard and a solid big man. With their first pick, they got the former.
Lillard is a scoring point man who also does his fair share of passing, and his defense isn't bad either. On top of that, he isn't scared to drive hard to the basket and draw fouls, despite being 6'3" and just 195 pounds.
However, Lillard still has a lot to learn about being an NBA point guard. He's adjusted well enough to passing the ball more, but he tends to get overexcited on offense and thus is prone to taking questionable shots and turning the ball over. This isn't surprising seeing as how he was the go-to guy in college, but he's in the pros now. He needs to learn that he doesn't always have to be the hero.
Fortunately, he couldn't have found a better match than Portland, and he will blossom into a perennial All-Star playing there.
Should Have Picked: Damian Lillard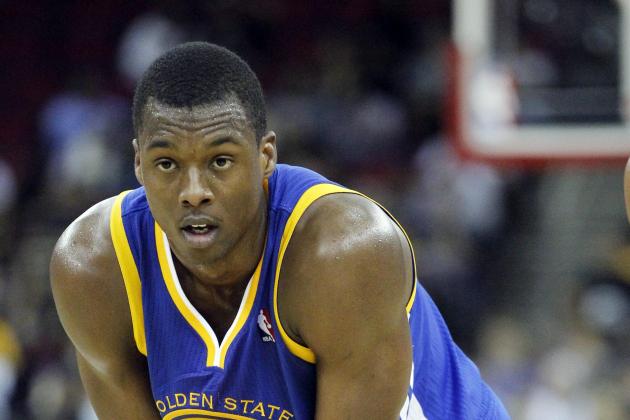 Cary Edmondson-US PRESSWIRE

Who They Picked: Harrison Barnes, SF, North Carolina
The Warriors have a great group of scorers in guards Stephen Curry and Klay Thompson as well as forward David Lee, who is also a rebounding machine. Despite having these weapons, however, the team's defense has suffered for many years, and a solid wing defender is needed.
Thus, it's puzzling as to why GM Bob Myers would draft yet another scorer in Barnes.
Sure, Barnes is a great scoring forward who can hold his own in creating steals, but his defense is not strong to the point at which it can be relied upon in the event of center Andrew Bogut missing time with injury.
His best strengths are easily scoring points and hitting three-pointers. Doesn't Golden State already have that in Thompson and Curry?
Rather than taking Barnes, the Warriors simply should have gone after a pure athlete, particularly one with speed and the uncanny ability to create turnovers and hit the occasional three-pointer.
By taking yet another shooter, it's going to be easy for opposing teams to defend the Warriors in the long run.
Should Have Picked: Jae Crowder, F, Marquette

Nick Laham/Getty Images

Who They Picked: Terrence Ross, SG, Washington
Entering draft night, the Raptors already had a fairly solid offense. Jose Calderon was getting the job done at point guard, and DeMar DeRozan was slowly turning into a reliable scorer, albeit not an elite one.
The only real issue with the team was its lack of defense, as seven-footer Andrea Bargnani preferred to be a scorer rather than a reliable presence in the paint.
However, 2012-13 would mark the debut of Toronto's 2011 first-round pick, Lithuanian center Jonas Valanciunas. Though the team expects nothing but good things for him, why not take some insurance in the draft? The offense was already solid enough with DeRozan and Bargnani, so why add more defense?
Yet, team management chose to take Ross, who has played in just three preseason games this year, only two of which were against NBA teams. His debut was underwhelming, and there's really no way to determine just how he will do on the professional level.
That said, Raptors GM Bryan Colangelo had better hope that Valanciunas lives up to his potential.
Otherwise, it's going to be another long, cold winter for Raptors fans.
Should Have Picked: Andre Drummond, C, Connecticut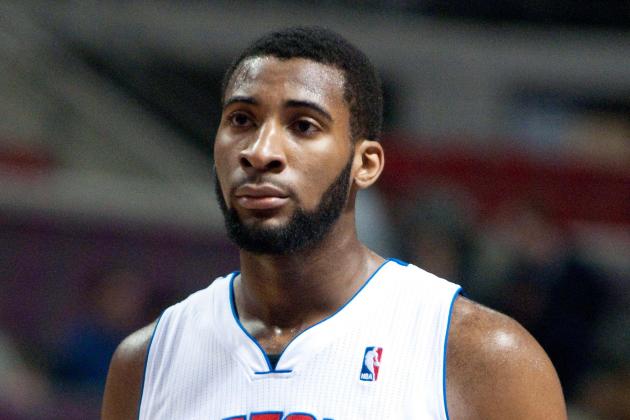 Tim Fuller-US PRESSWIRE

Who They Picked: Andre Drummond, C, Connecticut
Looking at the Pistons before the draft, it was clear that they needed some help at power forward.
Greg Monroe is slowly turning into a viable center, so another solid defensive presence with some size definitely would have helped. Thus, it's not really a surprise that Drummond was taken by GM Joe Dumars.
But was the former Husky the right choice? Save for one game this preseason, the man hasn't really been much to write home about. Though he has great size at 6'10" and 270 pounds, it's clear that Drummond is still a bit slow on his feet and is prone to zoning out during games.
The talent is there, but the motor is in need of a tuneup.
Instead, the Pistons should have gone with a big man with a little bit more in the maturity department. Drummond has talent, but he still has a lot to learn about what it takes to be an elite NBA player.
Should Have Picked: John Henson, PF/C, North Carolina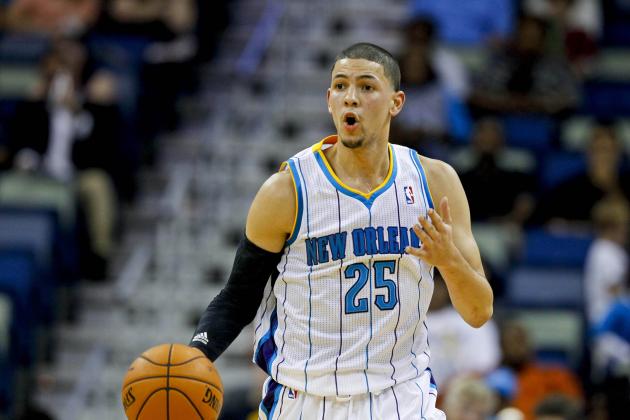 Derick E. Hingle-US PRESSWIRE

Who They Picked: Austin Rivers, SG, Duke
Look, there's no doubt that Rivers has talent. In his sole year at Duke, he was a fine shooter, to the tune of 15.5 points per game on 36-percent three-point shooting.
Yet despite the fact that his father is former NBA guard and current Boston Celtics coach Doc Rivers, this former Blue Devil clearly didn't get the memo that one needs to learn when and when not to take shots on the NBA level.
Looking at each of his preseason games, a common pattern is Rivers taking too many shots with little positive result. He clearly prefers to make his own decisions on offense and plays a very impulsive game. On top of that, he's a bit small, at 6'4", and nowhere near good enough an athlete to be taken seriously right off the bat, not to mention the fact that the Hornets already have a solid 2-guard in Eric Gordon.
That said, why not take a forward who could provide some help on the wing and some consistent three-point shooting?
Should Have Picked: Dion Waiters, G, Syracuse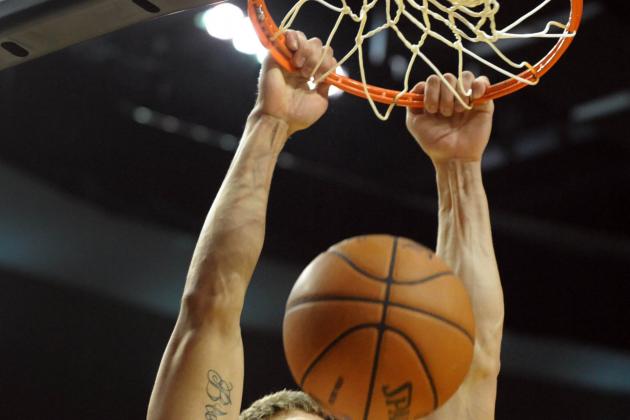 Steve Dykes-US PRESSWIRE

Who They Picked: Meyers Leonard, C, Illinois
Portland clearly needed help at center, but the Blazers already had a decent frontcourt combo in J.J. Hickson and LaMarcus Aldridge.
But given how Aldridge performs much better at power forward and that Hickson was great off the bench for the Blazers last year, it's no wonder that team management opted to go with the 7'1" Leonard, who had a great sophomore season last year, when he averaged 13.6 points, 8.2 rebounds and 1.9 blocks.
In the preseason, however, Leonard has looked a bit awkward on his feet and has received limited playing time. Still, Portland's fans need not worry about their rookie center. He has talent but only two years' college experience, and only one of those seasons was as a starter.
It's going to take some time for him to adjust, but in the end, he should work out just fine.
Should Have Picked: Meyers Leonard
Troy Taormina-US PRESSWIRE

Who They Picked: Jeremy Lamb, SG, Connecticut
The Rockets had a busy draft, with three picks in the first round alone. Given how much point guard Kyle Lowry wanted out of Houston, there was reason to believe that at least one of the picks would be used on a floor general capable of running an offense.
Instead, GM Daryl Morey opted to pick a pure shooter in Jeremy Lamb. Not exactly the type of player who fits into Rockets head coach Kevin McHale's system.
On top of that, the Rockets already have a reliable shooting guard in soon-to-be free agent Kevin Martin. The only reason for taking Lamb would be so that he could come off the bench this year before taking over for Martin in 2013-14.
Though Lamb has been able to hold his own both in the starting lineup and off the bench during the preseason, he has relied a lot on his outside shooting. Simply put, his fast-paced style doesn't fit in Houston, and his lack of defensive capabilities shows.
Should Have Picked: Kendall Marshall, PG, North Carolina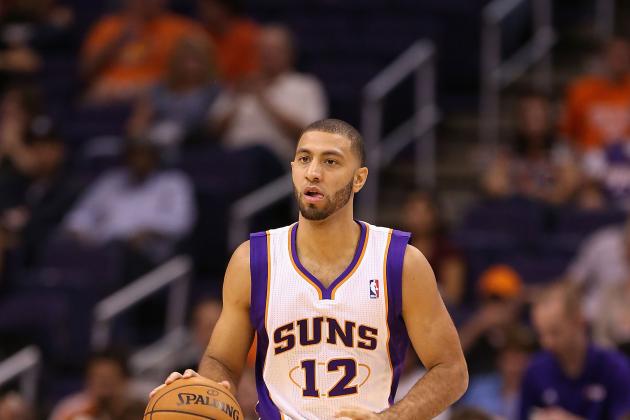 Christian Petersen/Getty Images

Who They Picked: Kendall Marshall, PG, North Carolina
Marshall is a fine pass-first point guard and an even finer leader. The fact that North Carolina struggled so mightily without him in the 2012 NCAA tournament before losing to Kansas in the Elite Eight is testament to how valuable he was to that Tar Heels squad.
But the fact that the offense-oriented Suns drafted him is beyond puzzling.
While Marshall's passing ability is perfect for Phoenix's fast-paced game, his scoring is borderline nonexistent. Last season at UNC, he averaged only 8.1 points per game. More importantly, the fact that the Suns signed the offense-minded Goran Dragic to start at the point gives every indication that Marshall will come off the bench. Given how Marshall has also scored just 12 points over six preseason games thus far, there's no reason to believe that he'll get any significant minutes this season.
That all being said, only one question remains: What was GM Lance Blanks thinking?
Should Have Picked: Jeremy Lamb, SG, Connecticut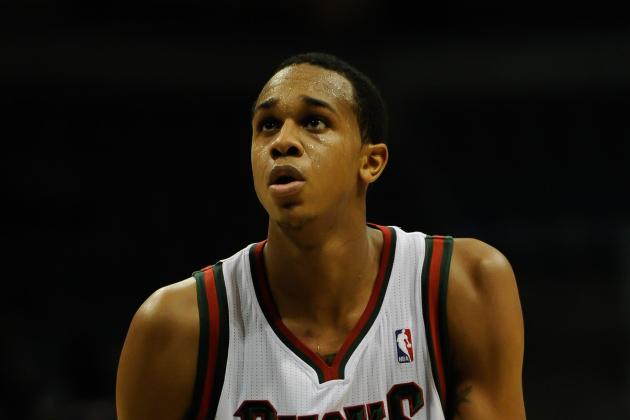 Benny Sieu-US PRESSWIRE

Who They Picked: John Henson, F/C, North Carolina
The Bucks are a team with a defensive coach in Scott Skiles, but their two best players are the offense-oriented Monta Ellis and Brandon Jennings.
That said, the team's largest priority entering the draft was bringing in some defense. Sure enough, Henson brings plenty of that to the table, following a junior season with postings of 13.7 points, 9.9 rebounds and 2.9 blocks per game.
Yet the Bucks already had two solid power forwards in Drew Gooden and Ersan Ilyasova. Throw in Samuel Dalembert at center, and where is Henson going to play? He's the shutdown defender Milwaukee needs, but finding minutes for him may prove to be a chore. More importantly, he's just too skinny, at 6'11" and 220 pounds, and appeared in just two preseason games, due to a bruised knee.
Instead, Milwaukee would have been smart to pursue a forward or even a center with a great work ethic and a more NBA-ready body who in the long run, could have become a face of the franchise.
Should Have Picked: Tyler Zeller, C, North Carolina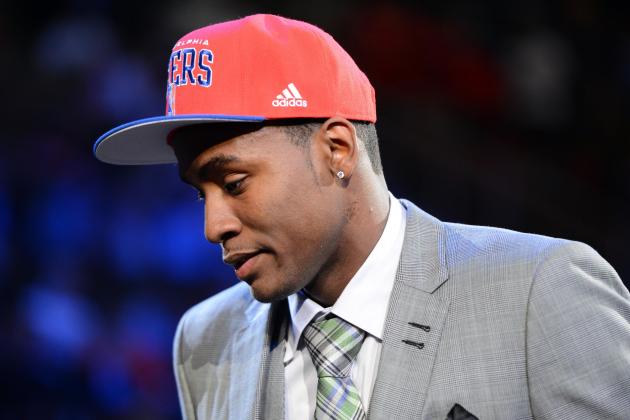 Jerry Lai-US PRESSWIRE

Who They Picked: Maurice Harkless, SF, St. John's
The case of the Sixers is an interesting one, as they initially picked Harkless to be a solid wing forward off the bench. However, it should be noted that the 2012 draft took place before the blockbuster trade that sent All-Star center Dwight Howard to the Los Angeles Lakers. In the same deal, the Sixers acquired guard Jason Richardson and center Andrew Bynum while Harkless was sent to the Orlando Magic.
Thus, seeing as how he never played one game in Philadelphia, there is no way to determine whether or not the team made the right or wrong choice.
Should Have Picked: N/A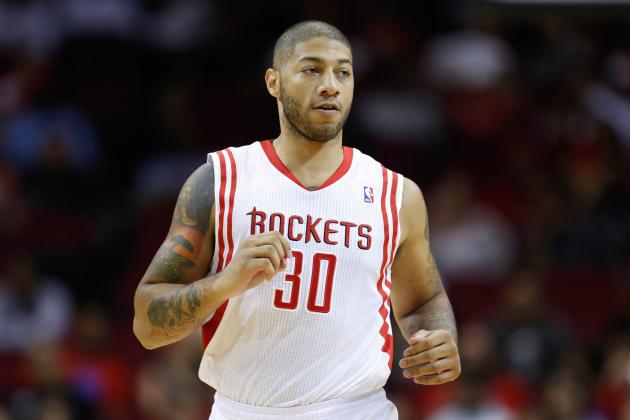 Thomas Campbell-US PRESSWIRE

Who They Picked: Royce White, F, Iowa State
Houston needed to add a solid defender in the draft, and White can certainly be that.
But the fans must understand that he's a work in progress.
He has great size, at 6'8" and 260 pounds, but his struggles with anxiety are well documented, and his preseason has been underwhelming. White did not make his preseason debut until October 15, Houston's fourth game, and it looks as though he still has a lot to learn about performing on the NBA level.
That isn't to say that White's hopes for a successful professional career are an impossible dream. The man is a freak athlete and will surely find his way either late this year or next year.
However, Rockets fans have high standards and will thus want someone who can start producing immediately.
Should Have Picked: Perry Jones III, PF, Baylor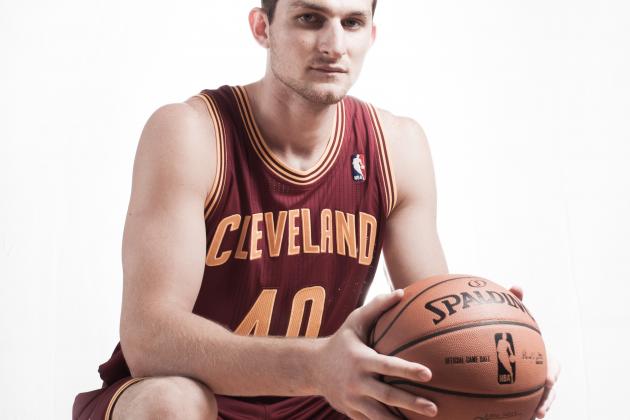 Nick Laham/Getty Images

Who They Picked: Tyler Zeller, C, North Carolina
Zeller is a talented young center, but his style of play doesn't really fit with Cleveland. This is a team that needs an explosive big man to pair with second-year guard Kyrie Irving, and the former Tar Heel just isn't that. Rather than a great center, Zeller is instead a very good center.
Looking at his preseason numbers, he has been simply average both in the starting lineup and off the bench. He hasn't demanded the ball very much, and while he has the potential to make his own legacy in the NBA, the Cleveland Cavaliers just aren't the right team for him.
Rather than ask for the Mavericks to take him, Cleveland should have instead rolled the dice on a certain player whose stock dropped but who still has the potential for greatness.
Should Have Picked: Jared Sullinger, PF/C, Ohio State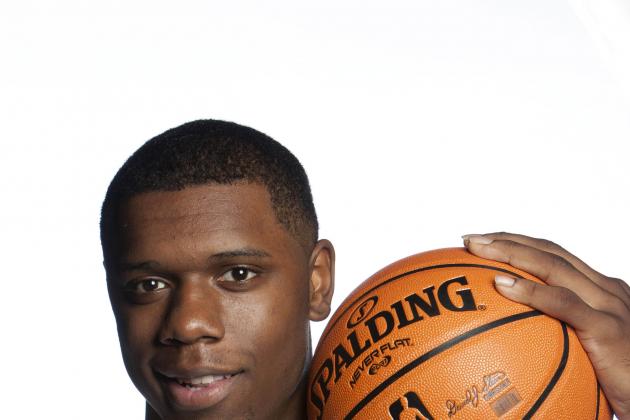 Brett Davis-US PRESSWIRE

Who They Picked: Terrence Jones, SF, Kentucky
Long before the draft, I was singing Jones' praises. He has a great NBA body, at 6'9" and 252 pounds, and he can be a threat on so many levels. He can score, rebound, dunk and play incredible defense. Each of those skills has been in the spotlight through the preseason.
The Rockets couldn't have picked a better man than Jones at this position. His versatility will only help the team in the long run, and this season, don't be surprised if he supplants Chandler Parsons as the starting small forward.
Should Have Picked: Terrence Jones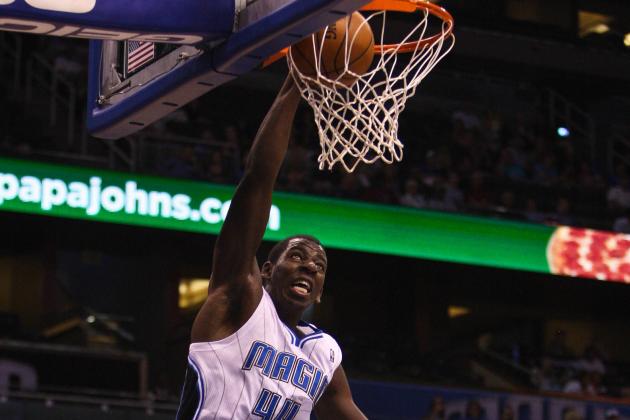 Rob Foldy-US PRESSWIRE

Who They Picked: Andrew Nicholson, PF, St. Bonaventure
As I mentioned earlier, the draft took place before the Magic traded Dwight Howard, and at the time, their greatest need was defense at the forward position.
Thus, it's interesting that team management opted to select a combo power forward in Nicholson. He has been impressive in the preseason, showing good skills on both sides of the floor, but what Orlando really needs is a solid small forward who can slowly phase out the utter disgrace that is Hedo Turkoglu.
That said, maybe there's a reason that the Magic opted to go with a more offensive player in Nicholson.
Still, even though the upcoming season is going to be a rebuilding one for the Magic, it'd be nice for them to have some defense on the wing.
Should Have Picked: Royce White, F, Iowa State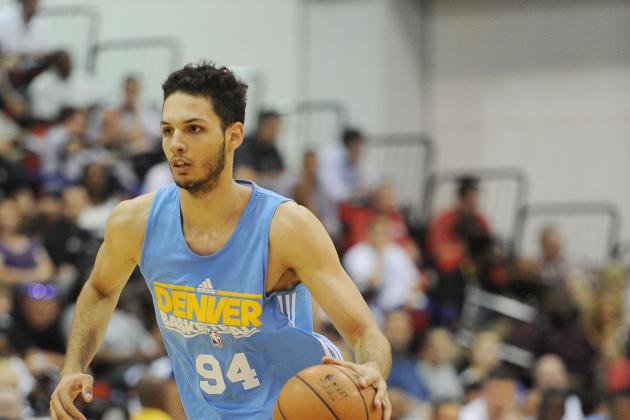 Jayne Kamin-Oncea-US PRESSWIRE

Who They Picked: Evan Fournier, SG, France
I'm always very skeptical of international prospects, as basketball overseas tends to be more of an offensive game with not so much focus on defense. More importantly, some international players don't join the NBA until a year or two after they're drafted, like Jonas Valanciunas and Ricky Rubio.
Thus, though the Nuggets had a solid shooting guard in Aaron Afflalo before shipping him to Orlando in the Dwight Howard trade and subsequently getting Andre Iguodala from Philadelphia, the selection of Fournier seems odd.
Looking at Denver's roster, what the team really needed on draft day was some depth at power forward. Kenneth Faried is a horse in the paint and very talented, but having Anthony Randolph as the sole backup in the event of the starter getting injured isn't exactly an ideal situation.
Why, then, would GM Masai Ujiri take an international player who, up to this point, hasn't been much of a factor in the preseason and relies on this three-point shot so much that he could start the year in the D-League?
Where's the solid combo forward that would have been a much better fit?
Should Have Picked: Andrew Nicholson, PF, St. Bonaventure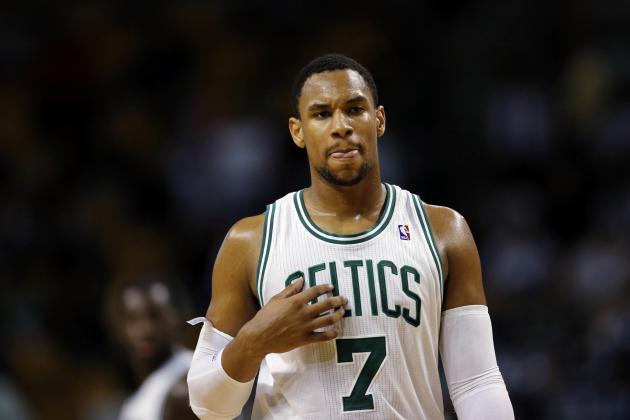 Greg M. Cooper-US PRESSWIRE

Who They Picked: Jared Sullinger, PF/C, Ohio State and Fab Melo, C, Syracuse
Though the Celtics have played well the past few years, they are an old team and need to start bringing some new and younger blood. Thus, the 2012 draft was the perfect opportunity to do just that, as they had consecutive picks in the first round.
However, both picks are questionable.
Sullinger has been solid in the preseason, but he still seems a bit off in coach Doc Rivers' system. The man prefers to use his 6'9", 260-pound frame on the offensive side of the floor and just moves a bit slower on defense. On top of that, before the draft, the former Buckeye was red-flagged by doctors due to a recurring back issue. Seeing as how veteran forward/center Kevin Garnett is getting old and has durability issues of his own, this is a pick that could come back to bite Boston.
Regarding Melo, there is simply no way to tell what Celtics GM Danny Ainge was thinking. The Brazilian seven-footer does nothing but block shots, and amongst NBA players, his rawness shines like the brightest star.
He has been a non-factor in the preseason, and though it is still a bit too early to tell, it's looking as though Boston wasted the draft.
Should Have Picked: Quincy Miller, F, Baylor and Bernard James, C, Florida State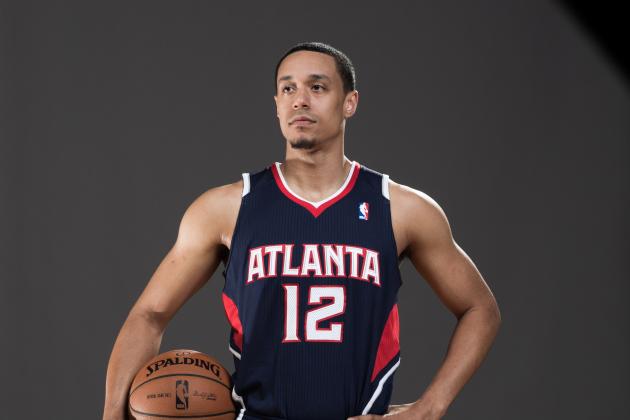 Nick Laham/Getty Images

Who They Picked: John Jenkins, SG, Vanderbilt
The Hawks are one of the league's more talented teams and on draft day, their greatest need was depth at small forward thanks to the usually disappointing and underachieving Marvin Williams. Besides him, Joe Johnson was a good shooter/scorer, and Josh Smith provided some good defense and scoring along with Al Horford.
Yet on draft day, GM Danny Ferry made an interesting move.
Rather than go after a solid defensive forward, Ferry opted to take a pure shooter in Jenkins. In hindsight, this doesn't seem like such a bad decision now that Johnson has been traded to the Brooklyn Nets. But it's actually one of the worst Ferry could have made.
You see, Jenkins is a pure shooter and relies on his three-point shot way too much. In college, more than half of his field-goal attempts were from long range.
On top of that, the Hawks have two fine shooting guards in Lou Williams and Anthony Morrow.
How is Jenkins going to get minutes except in garbage time?
Should Have Picked: Jeffery Taylor, F, Vanderbilt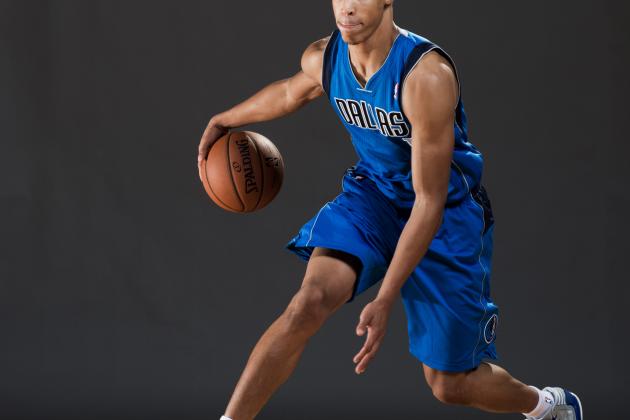 Nick Laham/Getty Images

Who They Picked: Jared Cunningham, SG, Oregon State
Cunningham is a fine shooting guard, but he is undersized at 6'4" and 195 pounds and not what the Mavericks needed on draft night.
Rather, the team should have gone after a solid forward who could have provided tough defense and some occasional scoring. All in all, they needed a player with more heart than anyone else in the draft pool.
Dallas got that very player in the second round in the form of forward Jae Crowder, but the Mavs' first-round selection left something to be desired. Instead of picking a solid defender who could take care of himself on offense when needed, GM Donnie Nelson picked an undersized scorer who has struggled to find his shot and get significant minutes even in the preseason. Thus, it's a good thing that the Mavericks had a busy offseason and signed both center Chris Kaman and guard O.J. Mayo.
Otherwise, the season might have been over before it even began.
Should Have Picked: Quincy Acy, F, Baylor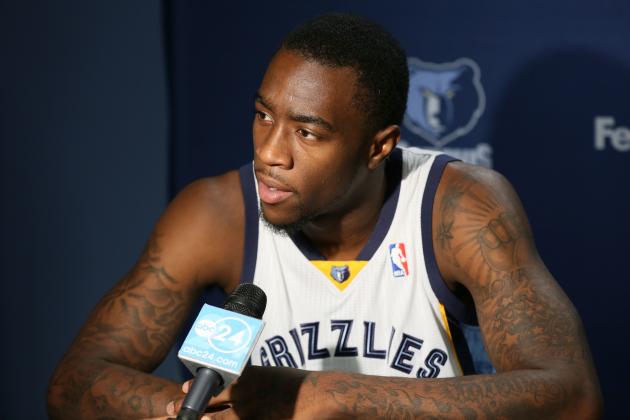 Nelson Chenault-US PRESSWIRE

Who They Picked: Tony Wroten, PG, Washington
The Grizzlies' decision on draft day was a bit unconventional for two reasons. First, the team already has a solid point man in Mike Conley. Second, Wroten is a bit large for a point guard, at 6'6". Still, depth is a good thing to have on any team.
Yet Wroten has appeared in just two preseason games and has not received many minutes in which he could shine with the ball. Keep in mind, this is a man who averaged 16 points and 1.9 steals in his lone college season.
However, help at the point isn't what the Grizzlies need. They actually could have used help at any other position. Rather than a large point guard still developing his game, team management perhaps should have gone with a player with tons of potential and a lot of heart, one ready to play in the NBA immediately.
Should Have Picked: Draymond Green, F, Michigan State
Brian Spurlock-US PRESSWIRE

Who They Picked: Miles Plumlee, F/C, Duke
Honestly, the Pacers could have picked any other player in the draft pool besides Plumlee, and it would have been a successful draft. Instead, they took a man who has good size, at 6'11" and 255 pounds, but next to no idea on how to use it.
The former Blue Devil has looked lost on the court all preseason and has yet to get any significant minutes, save for the first couple of games.
Thus, if team management was indeed looking to add some size or athleticism at forward, there were plenty of other better men available, and the fact that Plumlee was chosen over them is shocking.
Should Have Picked: Khris Middleton, F, Texas A&M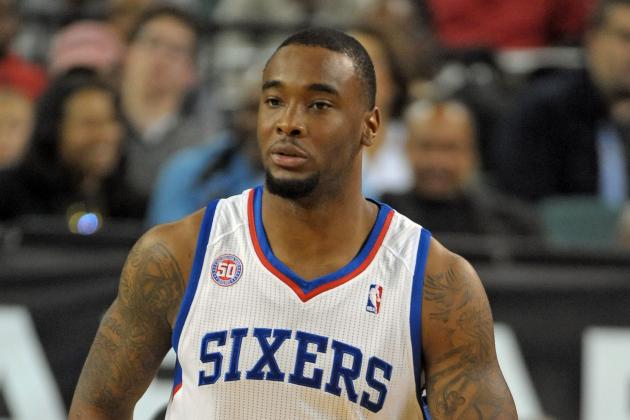 Eric Hartline-US PRESSWIRE

Who They Picked: Arnett Moultrie, PF/C, Mississippi State
Though their pick was traded to Philadelphia for what can only be assumed was financial reasons, the Heat actually made a decent pick here.
At 6'10" and 245 pounds, Moultrie has good size and does a good job of staying on the court and away from the trainer's table. He is a fine defensive presence who can work the paint well, and his mid-range jumper isn't bad, either.
Needless to say, this selection was borderline perfect for the 'Sixers, as shortly after the draft, team management amnestied oft-injured power forward Elton Brand.
Moultrie won't start for the 'Sixers immediately, but one thing is certain: He has the determination and motivation to get where he needs to be on the professional level. Perhaps towards midseason, he'll start getting significant minutes in the City of Brotherly Love.
Should Have Picked: Arnett Moultrie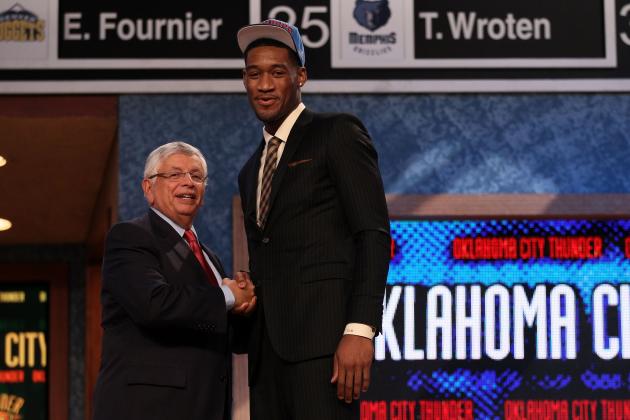 Elsa/Getty Images

Who They Picked: Perry Jones III, PF, Baylor
Jones couldn't have had worse luck in the days leading up to the draft, as he was medically red-flagged for a knee issue. Thus, rather than being taken in the lottery as was originally expected, he fell to the end of the first round and was taken by an Oklahoma City team that has little to no use for rookies.
Still, Jones has managed to have one good game in the preseason in spite of the fact that he probably won't get any significant playing time once the regular season begins. Oklahoma City's lineup was good enough to reach the NBA Finals last year, and there's no reason to believe that the same group can't do the same good work it did in 2012.
If anything, Oklahoma City should have looked for depth at small forward or maybe a lights-out shooter off the bench.
Should Have Picked: Doron Lamb, SG, Kentucky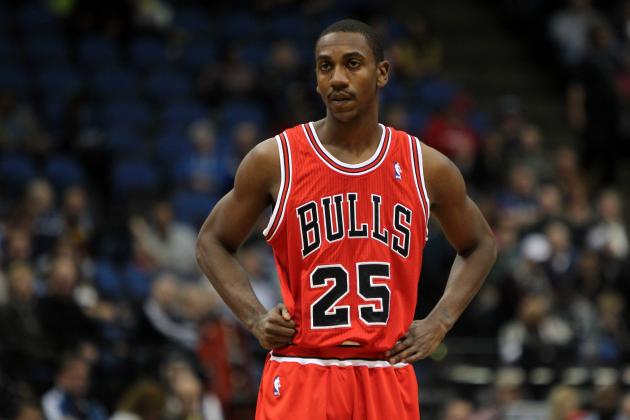 Brace Hemmelgarn-US PRESSWIRE

Who They Picked: Marquis Teague, PG, Kentucky
Given that they finished the regular season as the best team in the NBA, one would think that the Chicago Bulls wouldn't look at the draft very seriously. Yet after Derrick Rose went down with torn knee ligaments in the playoffs, GM Gar Heard needed to find a potential replacement for his team's leader and star.
Simply put, he couldn't have picked better than Teague.
Teague's preseason numbers may not be much to look at, but he is still a phenomenal athlete with passion like no other. He comes ready to play and, more importantly, to learn. This is the type of player coaches dream about.
Even if he doesn't put up huge numbers, it won't matter so much. His job is to just get the ball to Luol Deng, Carlos Boozer and others. So long as he knows his role and holds down the fort until Rose is fully recovered, then the Bulls should be just fine.
Should Have Picked: Marquis Teague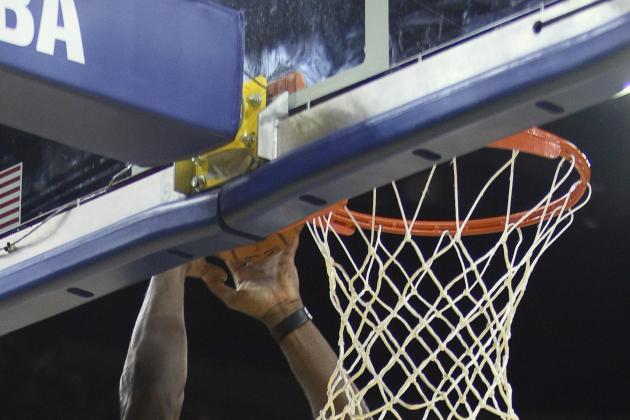 Kelley L Cox-US PRESSWIRE

Who They Picked: Festus Ezeli, C, Vanderbilt
As was mentioned earlier in the slideshow, the Warriors' greatest needs are defense, defense and more defense. Andrew Bogut should be a fine center, but his durability is too much of a concern for him to be fully trusted. Thus, Bob Myers did a great job in buying some insurance in the form of 6'11" center Festus Ezeli.
Assuming that Bogut isn't able to play by the start of the season, Ezeli is going to do a great job filling in at center. The former Vanderbilt big man is great on defense and uses his 255-pound frame to the best of his abilities, resulting in some fine rebounding and shot blocking.
Even when Bogut comes back and Ezeli is relegated to the bench, he'll still get plenty of playing time in the second unit, as his defense is just too good.
Should Have Picked: Festus Ezeli