The Hottest Fans in the Stands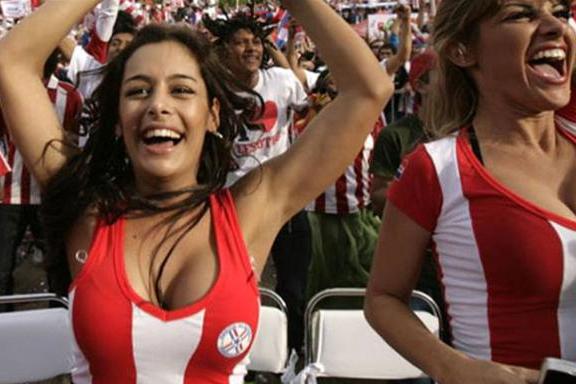 Image via fiveaa.com.au
As sports fans, we'll do anything to show our love for the team.
We paint our faces.
Rock a jersey to church if we have to.
We'll even embarrass ourselves if it means getting the crowd energized.
But some fans, well, they just need to be hot to get attention. And because these sexy sports fans should be admired—and not wasted with a lot of words—we're just going to let you admire them.
You may not love their teams, but we'll let you jump on the bandwagon if it means getting closer to them.
Begin Slideshow

»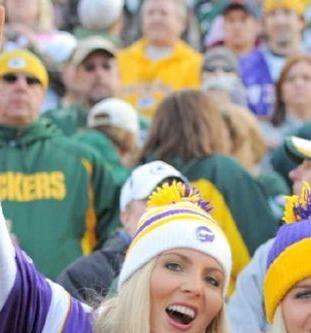 Image via thechive.com
Dating: Who knows?
These are actually some chicks you could possibly score. So if you see them in your section, grab a brew and talk some football. Just make sure you don't have a painted face before approaching them.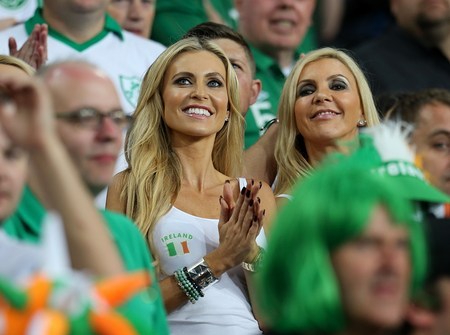 Image via pictures.metro.co.uk
Married to: Robbie Keane
She's a former winner of Miss Ireland, which means she can most likely party her ass off, on top of looking as hot as she does.
Knowing that, one might think she leads the chants during her beau's matches.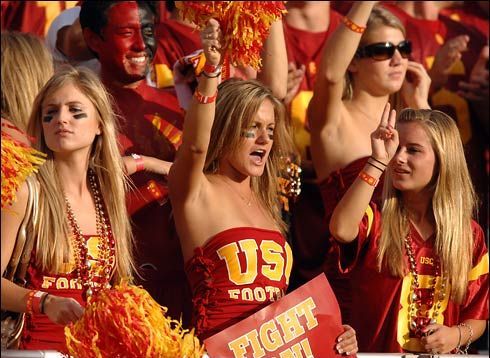 Image via unathleticmag.com
Dating: Unfortunately, not any of us.
While the Song Girls get a lot of the attention—deservedly so—if you took a peek up the first couple rows at Trojan games, you'd see some of the sexiest chicks ever.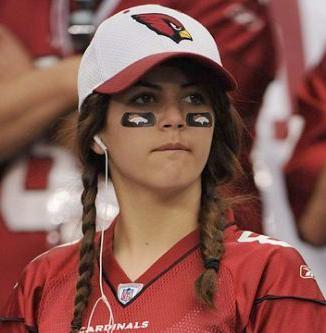 Image via thechive.com
Dating: No clue?
Just like stockings on a girl, eye paint is incredibly sexy. This lady proves it during a Cards game.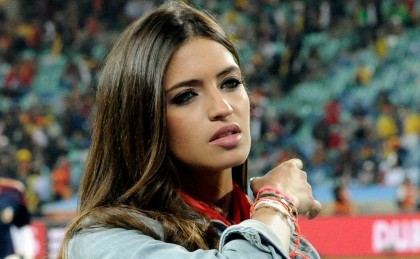 Image via attackingsoccer.com
Dating: Spanish national team goalkeeper Iker Casillas
As star-studded a couple as there can be, a year before Casillas made his mark around the world by leading Spain to a World Cup victory, his little lady captured the "Sexiest Reporter in the World" title by FHM.
We're not sure whose accomplishment should be celebrated more?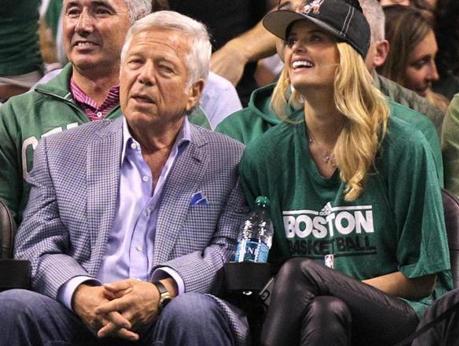 Image via bostonglobe.com
Dating: Pats owner Robert Kraft
She's an actress/model who's dating a billionaire (and extremely successful) sports team owner. Is that what it takes these days to score women this hot? If so, bummer.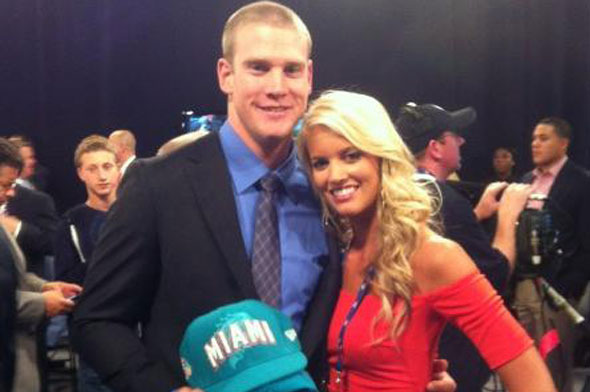 Image via blogs.thescore.com
Married to: Ryan Tannehill
Just like her hubby, this blonde babe has shot up the charts to stardom. She was a little unnoticed before the draft, but since then she has proven she's one of the hotter chicks in the stands.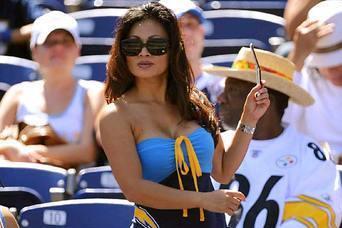 Image via sportsillustrated.cnn.com
Dating: Clueless?
We're glad to see she doesn't have that "Don't talk to me" on her ring finger, so that automatically makes her just a little hotter. Though staring at her right now should already take care of that.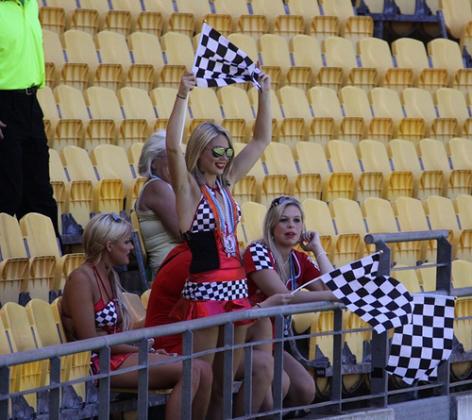 Image via unathleticmag.com
Dating: Someone other than you or me.
We don't know much about rugby, but if girls like this are showing up at the matches, we need to ask why it's not getting more pub over here in the States?
We're also wondering why they have checkered flags, as if they're at a NASCAR race. Really, it doesn't matter much—they're hot.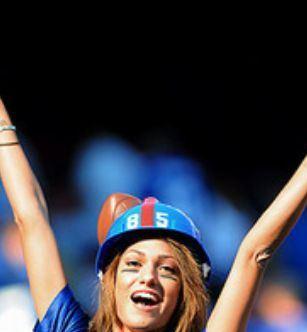 thechive.com
Dating: Someone more attractive than us.
We're not sure this girl knows she's hot (sarcasm). Bringing together a hard hat, eye paint and a skimpy little jersey is just about the flashing lights of hot chicks. Good work.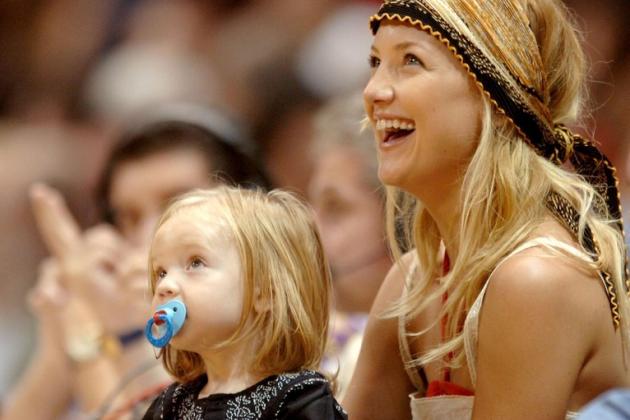 Image via spokeo.com
Dating: We think she's single now, right?
We've always thought Hudson was the bubbly, down-to-earth babe who was always the perfect mix of hot and cool.
Way too hot for a normal guy to score, but just cool enough to make any guy think he had a real chance with her.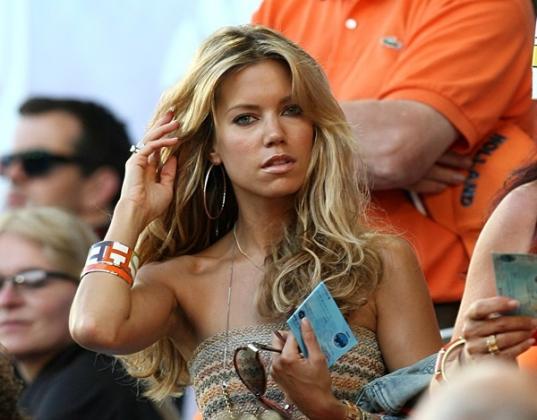 Image via thetotalfootballer.com
Married to: Rafael van der Vaart
A complete stud on the field, van der Vaart shows he's a stud off it, too.
Whenever his wife, Sylvie, comes to support him, we have a feeling more eyes are on her than the action Raf and his teammates are doing on the pitch.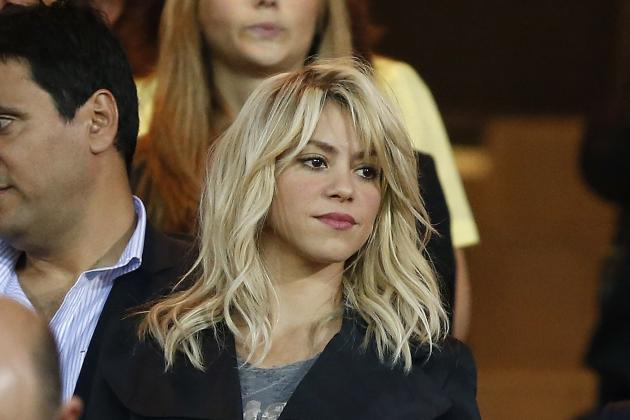 Angel Martinez/Getty Images

Dating: Gerard Pique
Shakira's been known to shake those hips a lot (thank goodness), so we had to include the Colombian hottie.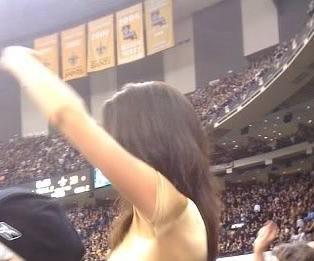 Image via mustangworld.com
Dating: Who knows?
We have no clue her name, occupation or anything else about this girl. Well, except that she's really hot and we can only be lucky enough to have someone as hot as her randomly sit next to us at a sporting event.
Good Lord!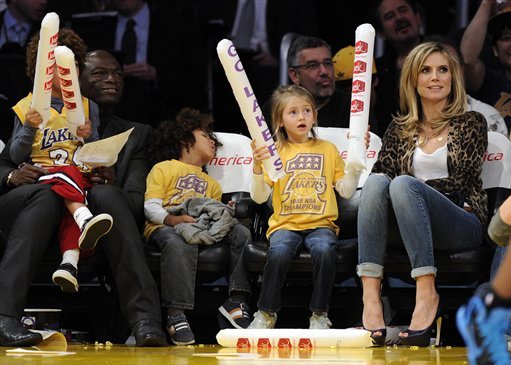 Image via blog.chron.com
Dating: A bodyguard.
Best known as the hot model that Seal somehow scored (since divorced), Klum's been seen around L.A. catching all types of sporting events.
Wonder if her new man (and personal bodyguard) is there to protect her, or if he can actually enjoy the action with her?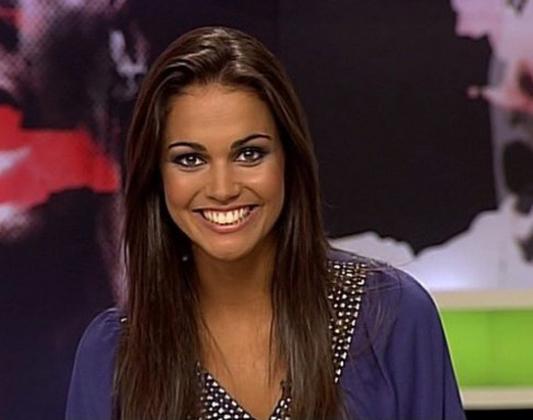 Image via lipstickalley.com
Dating: Sergio Ramos
What's in the water in Spain? Every single footballer over there has a smokin' hot girl to call his own.
World-class defender Ramos is no different, holding his own against his teammates with Lara around his arm post-match.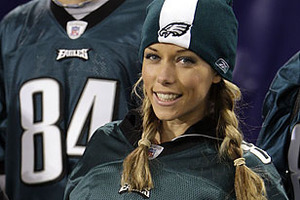 Image via cinematicallycorrect.wordpress.com
Married to: Hank Baskett
Remember when he made that little goof on the onside kick against the Saints in the Super Bowl? Yeah, totally sucked. Except when you realize he had this to come home to.
Image via whoateallthepies.tv
Dating: Peter Crouch
Crouch is a tall, lanky, completely British-looking guy. While he scores goals for his club and international teams, he scores major points from us for bagging a girl like Abbey.
Total smokeshow.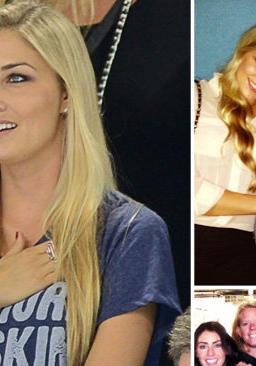 Image via popsugar.com
Dating: Michael Phelps
None of us here can compete with a dude who holds the all-time Olympic medals record. Looks like Phelps added another gold medal to his collection with this hot blondie.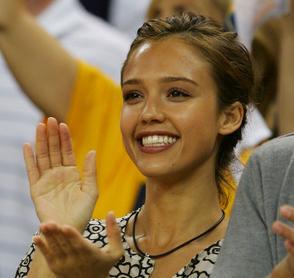 Image via zimbio.com
Married to: Cash Warren
Known to hit up Warrior games with her beau, we're still pretty fond of this brunette beauty, even though she's taken with a kid.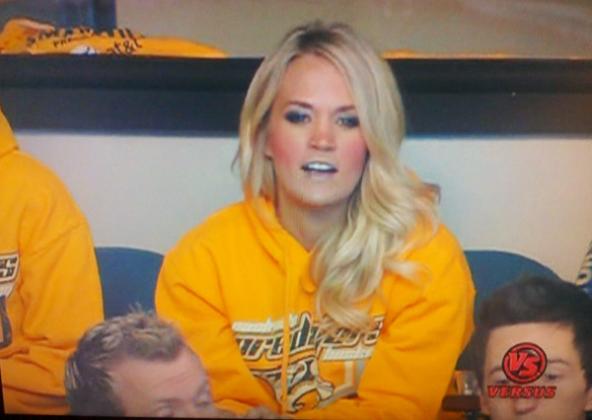 Image via tapingthestick.wordpress.com
Married to: Mike Fisher
Living in Nashville, this one hits close to home. Literally.
Carrie's the doll of this damn city, so whenever she's at a Preds game supporting her husband, Fisher, people cheer as if the team just won the Stanley Cup.
Can you seriously blame them, though? She's a total babe.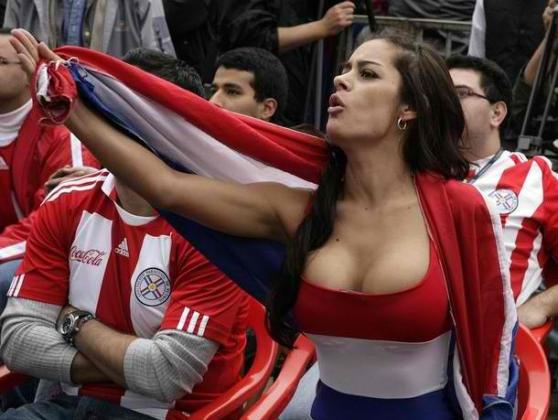 Image via sportsblog.bethubb.com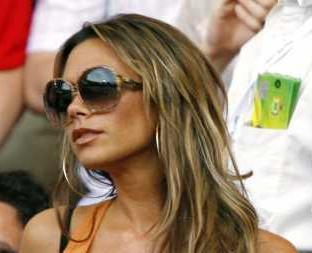 Image via strawberryblunt.com
Married to: David Beckham
Some might be over Posh, but you know what? She's still an absolute dime piece, and she's a staple at Becks' matches.
That's enough for us!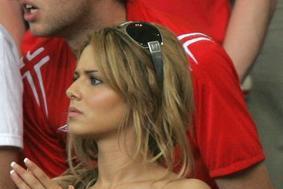 Image via takethepiss.com
Dating: A lucky guy named Tre Holloway.
We've had a big thing for Cole since her days with footballer (and village idiot) Ashley Cole.
So though she's more popular for her music career and time as a judge on the X Factor, we just had to include her here.
She's still a soccer fan even without a love interest on the field, right?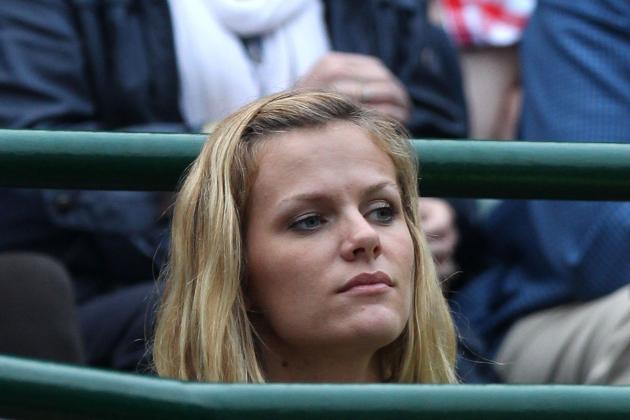 Clive Rose/Getty Images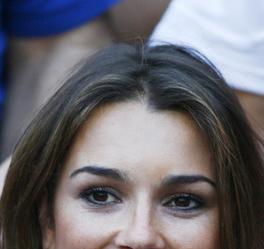 Image via zimbio.com
Married to: Italian goalkeeper Gianluigi Buffon
As one of the greatest keepers in the world, we're shocked to know that Buffon's not distracted whenever his model wife is in the stands.
Her pure presence in the stadium would be enough for us to fake an injury just to spend some time with her in the training room.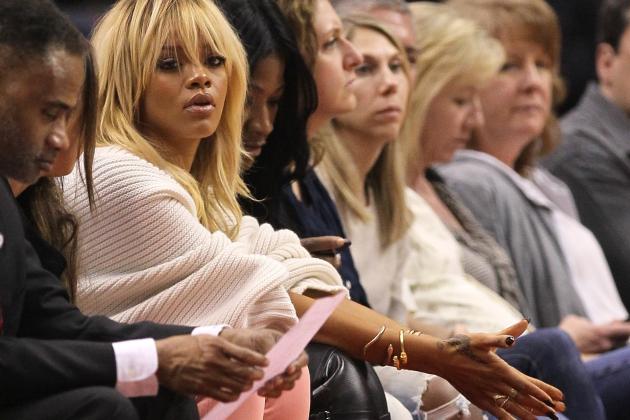 Stephen Dunn/Getty Images

Dating: Former fling of the Knicks' J.R. Smith
She's uber-sexy, was recently named Billboard's "Artist of the Decade" and is probably the most sought-after chick on our list besides the girl holding our No. 1 spot (keep reading).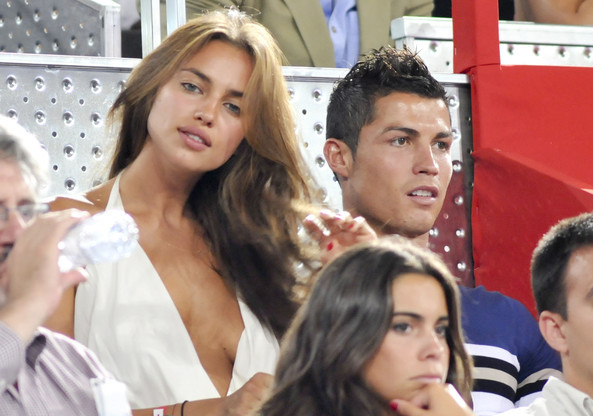 Image via zimbio.com
Dating: Cristiano Ronaldo
Shayk's arguably one of the sexiest girls to roam the planet, so though she's dating C-Ron (meaning none of us stand a .001 percent chance), save the image of her in your mind as long as possible, just to pick you up whenever you're down.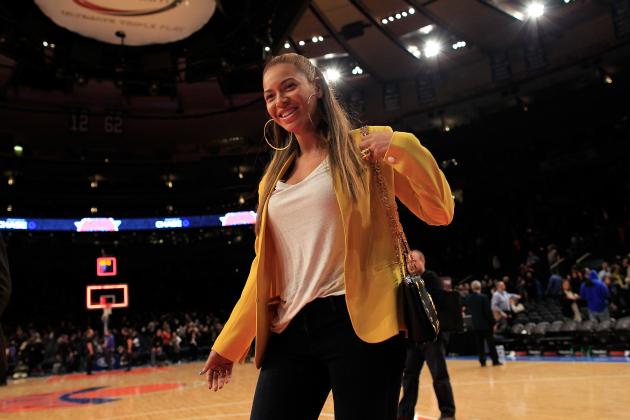 Chris Trotman/Getty Images

Married to: Jay-Z
Her husband's a minority owner for the Nets and billionaire rap mogul who influenced the NBA to approve the team's move from Jersey to his hometown of Brooklyn.
That's some serious pull, meaning she'll be enjoying floor seats with Jay for quite a while at the freshly built Barclays Center.
We're happy to see when she's there.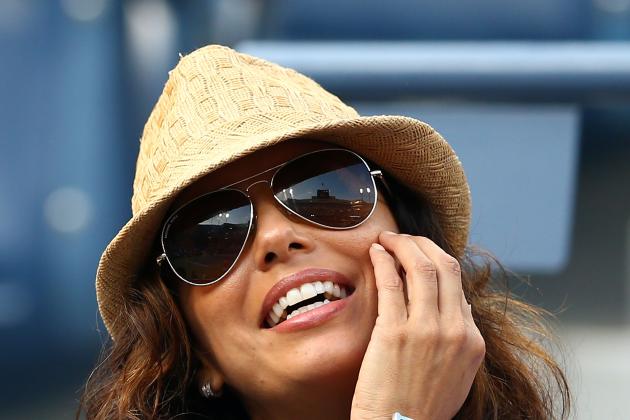 Elsa/Getty Images

Dating: Mark Sanchez (Update: Not anymore)
We all know her as the former Mrs. Parker, but since splitting from TP9, she found her way to another pro athlete in Sanchez.
For us fans, we couldn't be happier to see her around the stadiums and arenas just to try and catch a glimpse.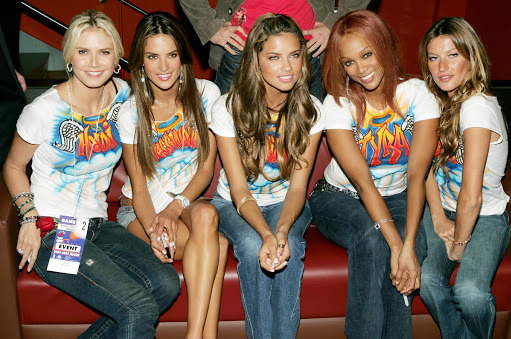 Image via picasaweb.google.com
There's absolutely no point in listing who these ladies are married to or dating. They're freaking models who love being in sexy lingerie, and they should be admired for having some sports interest.
That's enough for us to stare at each and every one of them until we feel creepy in our heads, or get caught by someone looking over our shoulder.
Yep, that just happened.