World Series 2012: Tigers Will Rebound from Slow Start in Series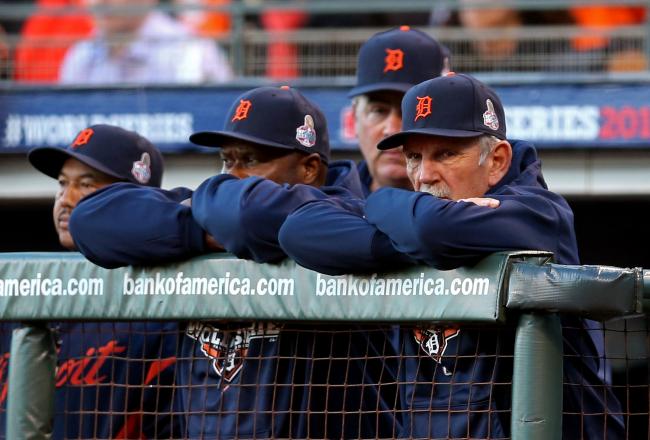 Christian Petersen/Getty Images
For those who have already starting writing the obituary for the 2012 Detroit Tigers, you might want to put the pen down for a minute and take a step back from your desk.
While the Tigers find themselves down 2-0 to the upstart San Francisco Giants in the 2012 World Series, all is not lost in the Motor City, even with these ominous stats from ESPN's Jayson Stark:
Here's what's at stake for #Tigers: Teams heading home for Gm 3 at 1-1 win WS 57 pct of time. Teams down 0-2 lose 81 pct of time.

— Jayson Stark (@jaysonst) October 26, 2012
Nobody said that coming back would be easy.
But it's certainly not impossible.
Detroit went 50-31 in the confines of Comerica Park, tied with five other teams for the second best home record in all of baseball. To be fair, the Giants were tied with the Atlanta Braves and Baltimore Orioles for the third best road record in baseball at 40-35.
Oh, and the Tigers have to face the Giants' Ryan Vogelsong in Game 3, and he's been dominant in the playoffs.
In three postseason starts, Vogelsong has allowed only three earned runs and 11 hits over 19 innings, walking six and striking out a remarkable 18 batters.
Like I said, it's not going to be easy.
But the Tigers have their own hotshot pitcher taking the mound in Anibal Sanchez, who has allowed two earned runs and eight hits over 13.1 innings of work, walking five and striking out 10.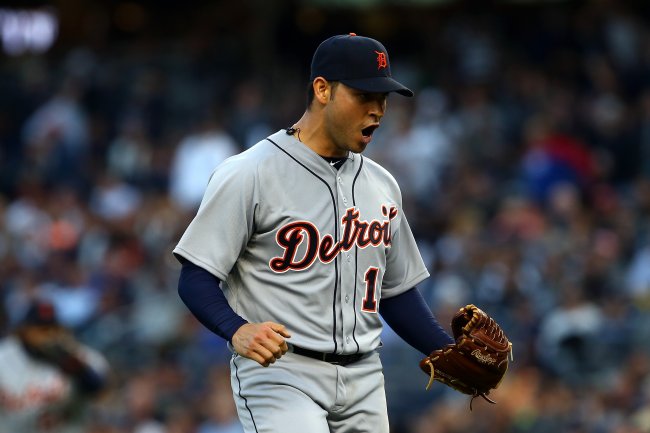 Alex Trautwig/Getty Images
It's not going to be a cakewalk for the Giants either.
During the regular season, the Tigers had a .278/.342/.451 batting line at home, slugging 92 home runs along the way.
They have been even more potent at Comerica in the playoffs, posting a hitting line of .297/.351.478, one that brings with it six home runs, seven doubles and 18 runs scored in only four games.
Whether the Tigers win Game 3 or not, they'll have Max Scherzer—who has allowed one earned run over 11 innings of work, striking out 18 batters—on the hill to take on Matt Cain.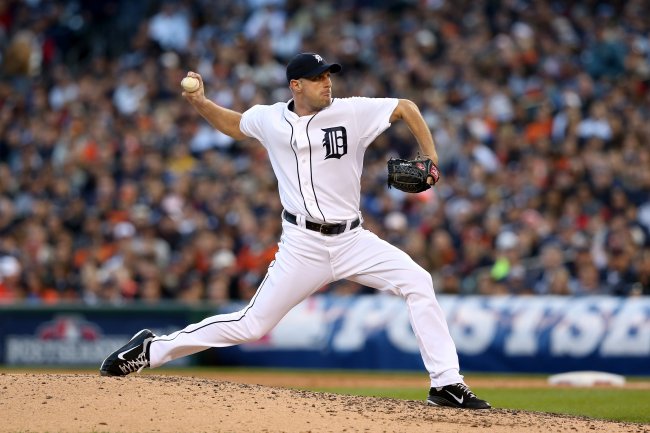 Leon Halip/Getty Images
Scherzer has been as impressive, if not more impressive, than Vogelsong so far.
Look, the Tigers have not looked good so far in the World Series, there's no disputing that.
Just as there's no disputing the fact that the baseball gods have been looking favorably upon the Giants, giving us all the impression that the Giants are a team of destiny.
Detroit's offense is simply too potent to stay quiet for long. Yes, we said the same thing about the Yankees, and look what happened to them.
But the Tigers are not the Yankees.
Playing in front of the hometown fans, under American League rules, the Tigers are going to win at least one of the next two games, which will ensure a Game 5—a Game 5 that will see a motivated Justin Verlander taking the ball from Jim Leyland.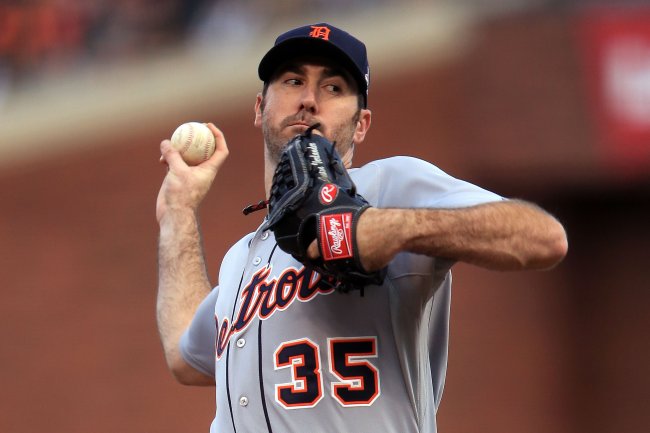 Doug Pensinger/Getty Images
It may seem as if I'm discounting the Giants starting pitchers and the team's ability to hit the ball, which isn't my intent. The Giants are a formidable team, and the chance most definitely exists for them to take both games in Comerica Park.
I just don't think that's in the cards, because Detroit is a different team at home than they are on the road.
So while there might be Panic in Detroit right now, it only takes one game to turn the wheel back toward Detroit Rock City.
The Tigers will start making that turn on Saturday night.
This article is
What is the duplicate article?
Why is this article offensive?
Where is this article plagiarized from?
Why is this article poorly edited?