Formula 1: Indian Grand Prix Predictions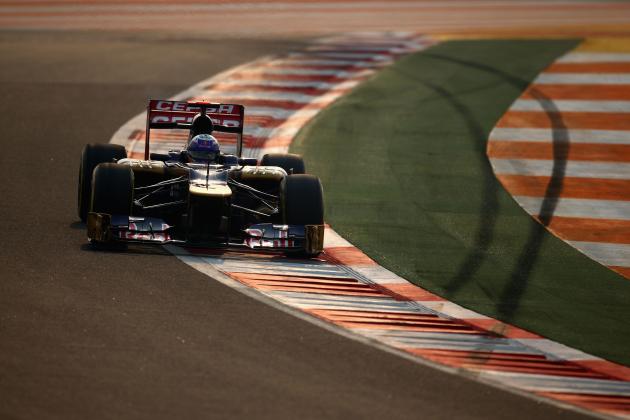 Clive Mason/Getty Images

The Indian Grand Prix takes place on Sunday at the Buddh International Circuit near New Delhi.
With just four races to go, all eyes are on Fernando Alonso and Sebastian Vettel as they fight to become three-time world champions.
What happens in India will have a huge impact on the title battle. Will what appears to be a two-horse race go all the way down to the wire?
We can only hope.
Begin Slideshow

»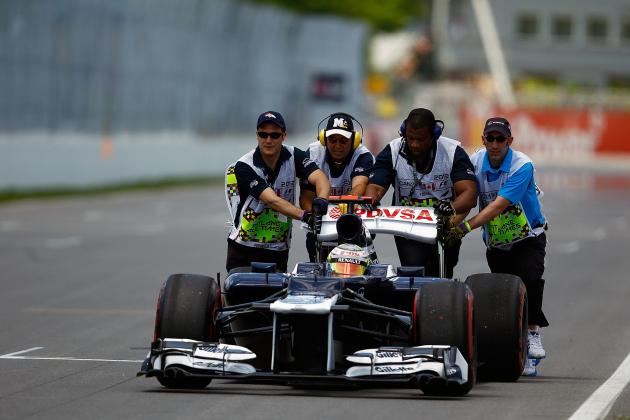 Vladimir Rys/Getty Images

Pastor Maldonado managed to end his impressive streak of races without a point in Japan, but Korea proved to be a disappointment as he came home in 14th.

Three points finishes from 16 races is equal to the worst record of any points-scorer this year (Jean-Eric Vergne also has three—the next worst is five), and he'd only have eight points without his Spanish win.
The Venezuelan will be pushing harder than ever to give his season a more respectable look in the final four races.

I think the Buddh circuit will suit the Williams somewhat. The higher reaches of the points are now (I think) beyond the team, but seventh or eighth is a realistic goal. I'll go with "yes" to a points finish.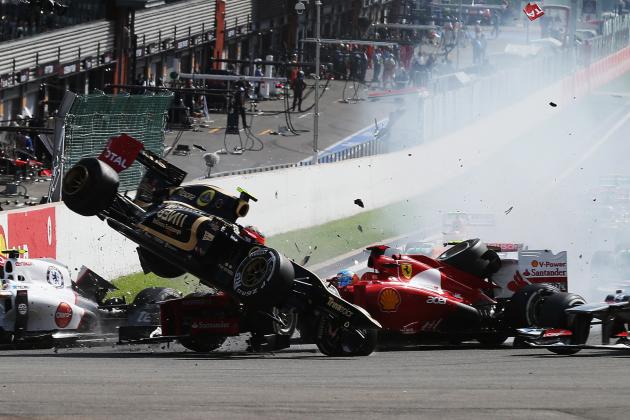 Mark Thompson/Getty Images

Romain Grosjean has been involved in more than a couple of incidents on the first lap of races this season, but he managed to negotiate the start in Korea and came home in seventh.

The run down to the first corner in India is quite long and very wide. Three or four abreast is quite possible into the braking zone, but there's only one apex in the quite tight Turn 1.

A few hundred metres later comes the insanely wide entry to the blind, uphill Turn 3.

If I had to pick a track at which someone with a tendency to crash on the first lap would struggle, Buddh would be quite high on my list.

I'd never say a bump is likely, but you wouldn't want to be Grosjean's nosecone on Sunday.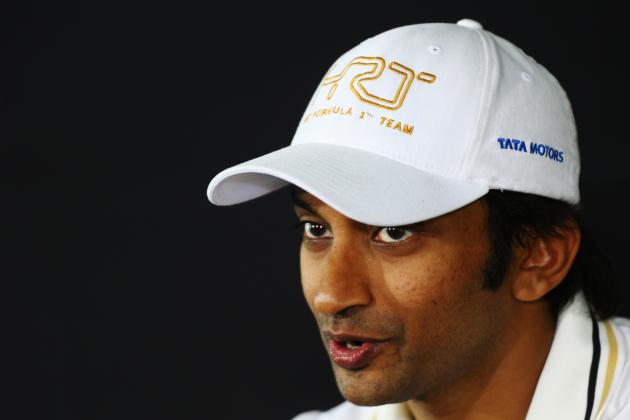 Paul Gilham/Getty Images

Many sportsmen say that a home crowd is a huge boost. Others appear to wilt under the added pressure.

India's Narain Karthikeyan couldn't really wilt any further given the uncompetitiveness of his HRT, but he can at least compete with teammate Pedro de la Rosa to avoid the wooden spoon.

History suggests the Spaniard will win their in-house battle, but perhaps a home crowd helps more when the car isn't really up to scratch.

So I'll back Karthikeyan to qualify ahead this weekend—for only the third time this season.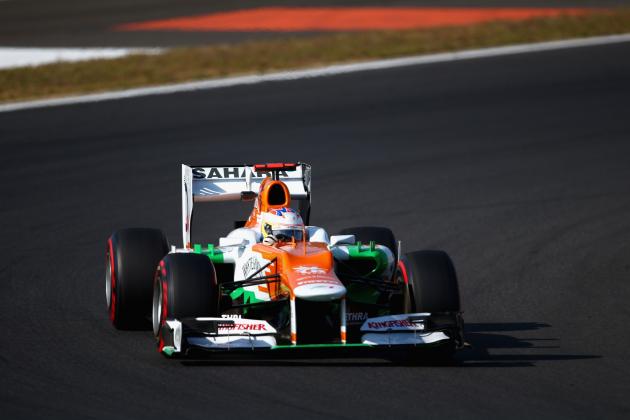 Clive Mason/Getty Images

Force India's slightly better consistency has kept them within touching distance of Sauber in the constructors' championship, and though it's unlikely they can catch the Swiss team, they'll surely be looking to close the gap in their home* race.

Recent form suggests they should qualify in, or just outside of the Top 10, and will probably go better in the race. Of the two drivers, I think Paul di Resta will have the edge.
I think they'll be around the same place as their engine supplier Mercedes by the time the chequered flag falls.

Couldn't see that happening back in March.
* They're actually based across the road from Silverstone, but they have an Indian license and owners, so this is their official home.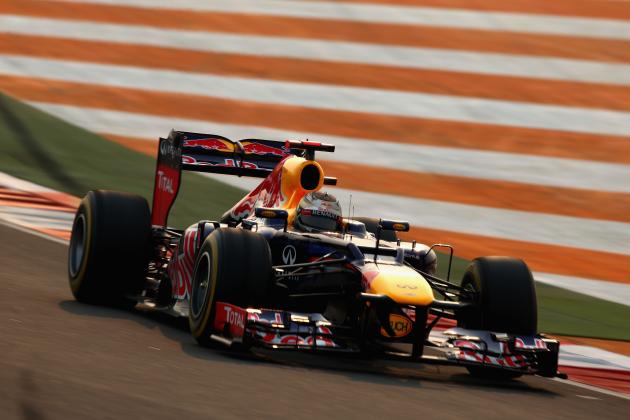 Clive Mason/Getty Images

Red Bull locked out the front row in Japan and Korea, with each driver taking one pole position. The Austrian cars are just better than anyone else over a single lap at this stage of the season.
Who's going to beat them?

Fernando Alonso hasn't started better than fourth since July. Jenson Button's last two starting positions have been eighth and 11th.
Lotus are quite ordinary over a single lap, and the likes of Kamui Kobayashi and Pastor Maldonado can't be relied upon to qualify well every race.

The only realistic challenger to the Red Bulls is probably going to be Lewis Hamilton, but with the title all but over for him, are too many eyes in his team (and his helmet) already focused on 2013?

I'll go with Vettel for pole, simply because he looks like the only viable contender.
Paul Gilham/Getty Images

It would be nice to be able to say half a dozen men would be fighting it out to claim victory, but the early season unpredictability has all but departed.

Lotus might come into it with the temperatures being so high, and Fernando Alonso has taught us time and time again that we can never count him out.
But if we're looking purely at incident-free, raw pace, I doubt anyone will be able to live with the Red Bulls.

And after a strong first half of the season, Mark Webber has dropped back relative to his teammate. All the common sense in the world says Sebastian Vettel will win.

But common sense is not so common, and it often makes little sense. That, and picking the obvious one is boring.

So I'll go for Alonso to upset the form book and retake the initiative in the title race.