Phoenix Suns Top Training Camp Storylines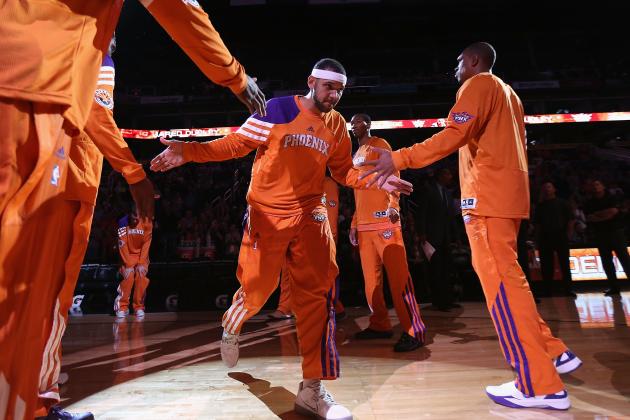 Christian Petersen/Getty Images

The NBA preseason is winding down, and a lot has changed since the offseason for the Phoenix Suns. Some players performed better than expected, while others failed to impress.
Something that has been talked about for months now, and will continue to be in the headlines, is the fact that the Suns are now in the post-Steve Nash era.
This year could potentially influence the next five to six years for Phoenix. This is exactly why every single little bit of change is important. Let's break down some of the most important training camp news so far.
Begin Slideshow

»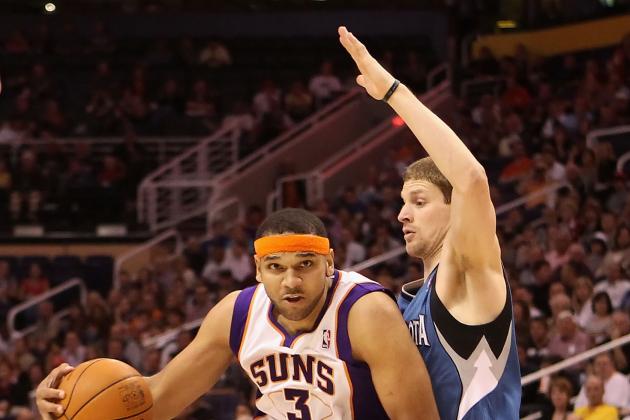 Christian Petersen/Getty Images

This might be more surprising to some than it is to others. I saw Shannon Brown earning the start, not so much for quality of play but because, in my opinion, Jared Dudley is better suited as a backup.
Coach Alvin Gentry also stated, however, that there will be nights when Brown plays as many or more minutes than Dudley.
This could mean that Dudley will get a lot of play at the forward position as well, with Brown and Wesley Johnson splitting time at the two.
Naming Dudley the starter shouldn't be all that surprising, as he is the most familiar with Gentry and will hold a leadership position this season. Still, it's a move I didn't see happening.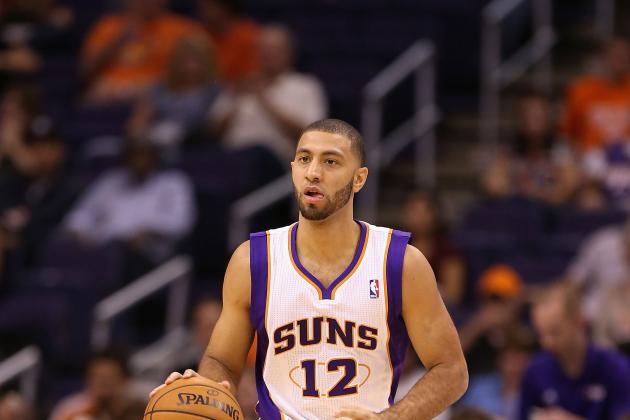 Christian Petersen/Getty Images

The Suns knew what they were getting when they drafted Kendall Marshall: a project. He is not ready for the big time yet, and that's fine.
However, I don't think anyone expected him to be quite this bad. In four preseason games, Marshall has averaged three points and three assists in over 20 minutes of action per game.
He has gone scoreless in two games, and has not shown the court vision expected.
While I am not saying I expected him to be a young Steve Nash, I thought I would see a smarter rookie—someone who displays the basketball IQ of a more seasoned player.
Don't get me wrong, I know it's preseason, and I understand that he is just a rookie, but he has been pretty unimpressive so far regardless of your expectations.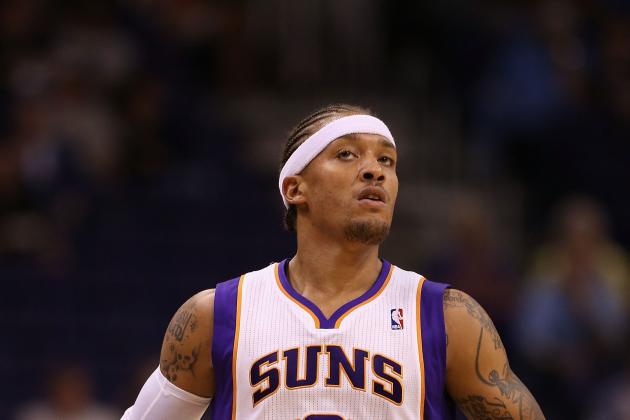 Christian Petersen/Getty Images

From the very start, I believed that Michael Beasley was the most important player the Suns acquired this offseason. I thought that he had the chance to come in and be the No. 1 scorer the team needs.
Unfortunately, I haven't seen anything during preseason to actually support that. He has started six preseason games, and only averaged ten points per game on 40 percent shooting.
Beasley hasn't been getting starter minutes (22 per game), but has been extremely inefficient while on the court. Again, your view of his performance is somewhat based on your expectations before the season.
While the performance is bad regardless, you might let it slide if you saw Beasley as a small contributor to the offense. If you are like me and saw him as the most important piece, though, then this should worry you.
This could all change come the regular season, and we could see a major turnaround, but I would not be surprised if the slump continues.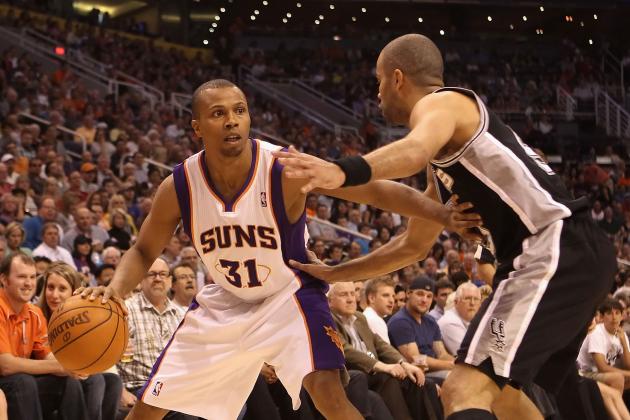 Christian Petersen/Getty Images

This is something I didn't see coming. In fact, I myself predicted that Telfair would be a very small part of the Suns offense.
That was, of course, before the preseason. On the offensive end, Telfair has not done anything noteworthy, but his sticky defense is raising some eyebrows.
He is a tough defender, and in preseason play his defense is what will earn him the backup spot. Marshall hasn't been good on either end of the floor, while Telfair has excelled on the defensive end.
For a team like the Suns—one that usually struggles on defense—his contributions could be very important.
When he is in the game, the Suns can at least make sure they don't lose anything on defense, while with Marshall there could be some concern.
I don't think Telfair will completely take all of the rookie's minutes away, but he should get more than Marshall, at least to start the year.
Ronald Martinez/Getty Images

The reason I am making a special note of this is because, after Nash's departure, much was said about how Gortat was going to have to adjust to playing without him.
Some even doubted if he could at all, and wondered whether he was in for a down year. Just by looking at his preseason performance, I think we could see another great year from Gortat.
In round numbers, he has averaged ten points and eight rebounds while playing 25 minutes per game. His shooting percentage is perhaps the most impressive, as it currently sits at over 60 percent.
On defense he has been spectacular, nearly matching his numbers from last season in blocks and steals. Remember, this is just his performance after 25 minutes. What can he do with 33-35?
He has been a real bright spot for Phoenix, and even the most pessimistic fan should be getting excited about having Gortat in the paint.
Thank you for reading and please leave a comment with your thoughts!