Ranking the Best Potential Fits for Steven Jackson in 2013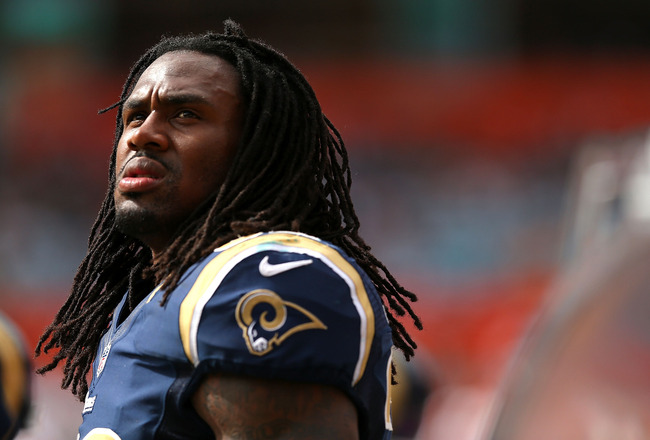 Mike Ehrmann/Getty Images
Steven Jackson will not be with the St. Louis Rams in 2013, and there are several outstanding fits for the veteran running back that could come to fruition should Jackson elect to leave the Rams.
Jackson has an opt-out clause in his contract with the Rams, meaning that he can choose to forgo the final year of his deal with the Rams and hit the free-agent market, or he can choose to play 2013 with the Rams and earn a base salary of $7 million.
While there haven't been any public indications from Jackson that he wants out, the thought of leaving for greener pastures has to be on his mind considering he has yet to experience a winning season in his stellar nine-year career with the Rams.
Jackson is 29 years old and has compiled 9,473 yards and 53 touchdowns with a career average of 4.2 yards per carry to this point. While he may not be in his prime, he certainly has the ability to be a major contributor on a contending team in 2013.
Here's a ranking of the best potential fits for Steven Jackson in 2013:
5. New York Jets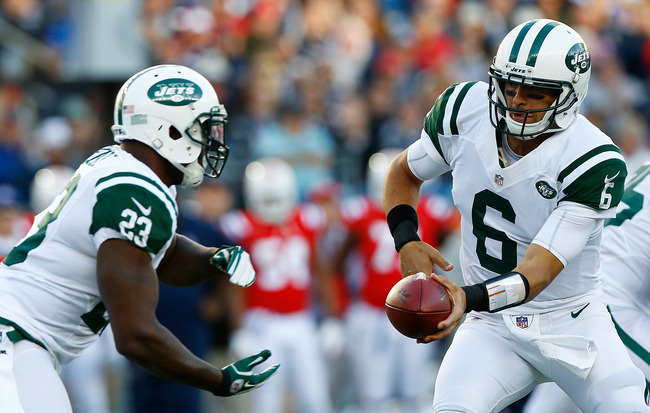 Jared Wickerham/Getty Images
The New York Jets are going to be a team that is absolutely in the hunt for a running back when the offseason rolls around.
Their current starter, Shonn Greene, has been a dud for the duration of his four-year career and only has 432 yards and five touchdowns through seven games of the 2012 season.
The Jets need an experienced back that can carry the load and actually be productive. Quarterback Mark Sanchez is a liability, so the Jets need to rely on a stout running game and defense to win games. Recently both of those aspects have been suffering.
Jackson could land in New York and be the featured back for the next few seasons while potentially propelling the Jets to the postseason. He'd improve the defense by keeping them off the field and rested, so New York has to be on his short-list if he hits the market.
4. Denver Broncos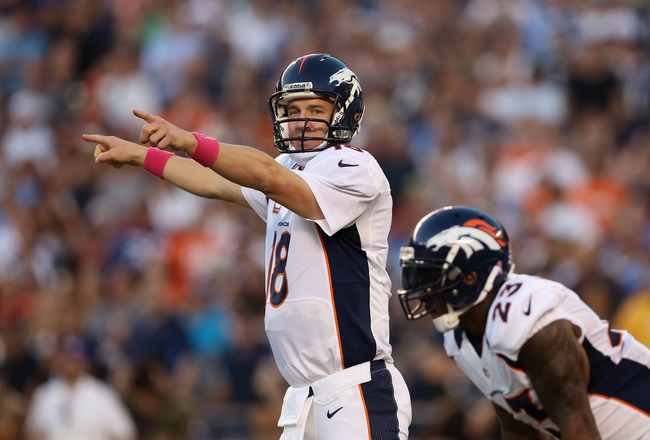 Jeff Gross/Getty Images
Any time Peyton Manning is at the helm of an offense, that team is a premier destination for free-agent running backs. In this case, the Denver Broncos should be seriously attempting to recruit Steven Jackson (when it becomes legal to do so, of course).
Willis McGahee has done wonders for the Broncos, but at 31 years old he may be approaching the twilight of his career.
Bringing in Jackson to either pair with or replace McGahee makes all too much sense, and Jackson would be wise to have the Broncos close to the top of his list. He's great at catching passes and pass-protecting, and is a better overall back than McGahee.
With Manning, the Broncos are potential Super Bowl attendees. With Manning and Jackson it could be considered a lock.
3. Cincinnati Bengals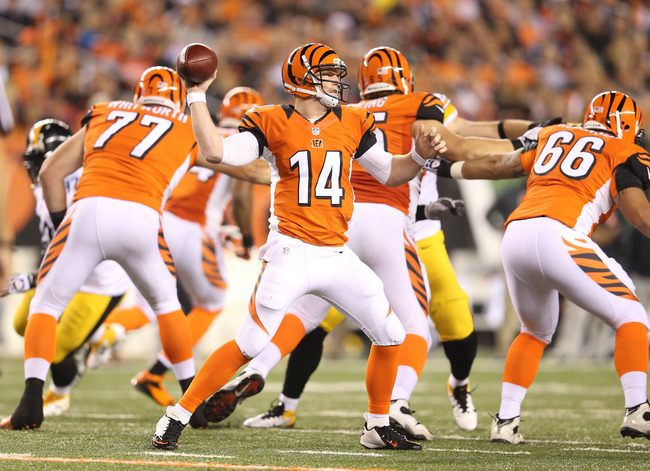 Andy Lyons/Getty Images
To this point, BenJarvus Green-Ellis has been a disappointment in Cincinnati. The Bengals have struggled offensively in all areas, and the team's highest priority in free agency and the upcoming draft should be the running back position.
Should Jackson decide to test the market, the Bengals would be silly to not make a run at Jackson. He's a great fit for the offense in Cincinnati and is a legitimate threat at the position that would make opposing defenses respect the Bengals ground game.
Jackson could help a young roster by being a veteran presence in the locker room, and his impact on the field would be enormous. He could also help to mentor any young backs Cincinnati elects to bring in via the draft.
While Jackson is the perfect fit for the Bengals, there are better fits for him.
2. Green Bay Packers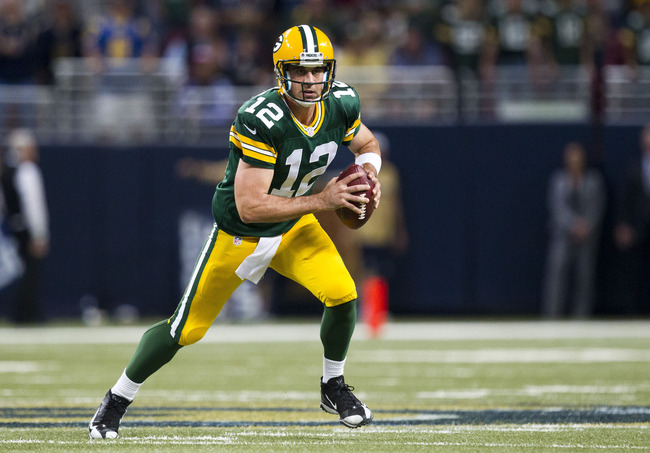 David Welker/Getty Images
The Green Bay Packers' woes at the running back position have been exposed in 2012 after Cedric Benson went down with an injury.
Alex Green, James Starks and Benson are not long-term or effective answers. Luckily for the Packers, a Super Bowl in 2012 is not out of the question considering the best player in the NFL, Aaron Rodgers, is at the helm of the offense.
Moving past 2012, Green Bay has to be an attractive option for Jackson. He would fit the offense well and get to play with one of the best quarterbacks to play the game—all while facing minimal run defense on every down because opposing defenses would be so focused on shutting down Rodgers.
While the Packers are still a great team without Jackson, adding him in 2013 would make Green Bay the best team in the NFL.
1. New England Patriots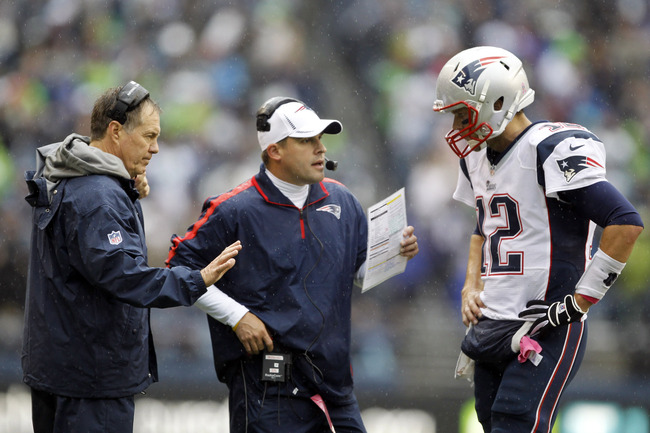 Joe Nicholson-US PRESSWIRE
We've seen this story before. The New England Patriots are known for taking veteran backs and getting impressive production from them. Think Corey Dillon, Kevin Faulk, Fred Taylor and more.
Don't be surprised when Steven Jackson is added to that list.
The Patriots made the Super Bowl last season without a running game, and while they have a nice one-two punch with Stevan Ridley and Brandon Bolden, Jackson would still be an upgrade regardless of how New England finishes the 2012 campaign.
Jackson is—you guessed it—a perfect fit in the New England attack. He played in offensive coordinator Josh McDaniels' offense a year ago, so the transition would be as smooth as can be. Like Aaron Rodgers, with Tom Brady at quarterback Jackson would see wide open running lanes all season long.
New England is the perfect destination for Jackson. Not only is the franchise familiar with getting the best out of veteran running backs and treating them well, it's already a contender for the Super Bowl in 2013 without him.
Keep Reading