Top 5 Shoot Interviewees in Pro Wrestling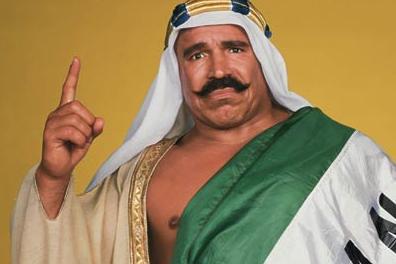 onlineworldofwrestling.com
Shoot interviews in the wrestling business are among the most interesting things in professional wrestling. Hearing the real feelings and behind-the-scenes stories that professional wrestlers have is a good way to waste time if you are bored.
Many wrestlers do shoot interviews, but we are going to try and narrow it down here. Here are the top shoot interviewers to search on YouTube.
Note: Shoot promos do not count, even though some of these men are great shoot-promo guys.
Begin Slideshow

»
I couldn't decide who entertains me more between the two, so X-Pac and Val Venis tie for the last spot.
In the case of X-Pac, he seems as if he is rarely sober when he is interviewed. Although that is not a good thing, the stories he tells are awesome.
From the issues of dating Chyna, to drug abuse, to wild-and-out stories, X-Pac is usually very straight when he shoots. The video above shows his version of the "Plane Ride from Hell," which is hilarious from the get go.
As for Val Venis, he is an old school-type wrestler that shoots straight every time. He tells things how it is and stands up for his friends and the business when he shoots on wrestling.
Here are a couple of good shoots from both men.
X-Pac on the surprise he left in Sable's bag
Val Venis trailer for Timeline of the WWE
Paul Heyman is best known for his managerial skills and amazing shoot promos, but his shoot interviews are just as powerful and good.
Heyman is a straight shooter and give his uncensored thoughts on everything from ECW, TNA, WWE, UFC and Vince McMahon, among other things.
He is gold on the mic, but it may come from his true inner feelings he displays in his shoot interviews.
The Iron Sheik is constantly in wrestling headlines due to his blunt, straight-forward shoots. They are equally hilarious as they are pure insanity.
The Iron Sheik loves sharing his views on people he hates in the wrestling business, among whom are Hulk Hogan, Ultimate Warrior and Brian Blair of the Killer Bees, as seen in the above video.
You can spend a few hours watching his shoots and never get bored, even though he is sometimes hard to understand and repeats himself.
The Iron Sheik on Hulk Hogan on Opie and Anthony
Jim Cornette is easily the king of shoot interviews. Nobody tells the wrestling business, with the exception of Jim Ross (in a positive light), like Jim Cornette does.
Cornette has been everywhere and knows almost everybody in the wrestling business. He dislikes so many in the wrestling business, that when a name comes up, it will almost lead to a trashing by Cornette.
He takes on all comers when in shoots, so here are some good ones below.
Jim Cornette Trashes the Insane Clown Posse