What's in a Name? March Madness Matchups I Would Like to See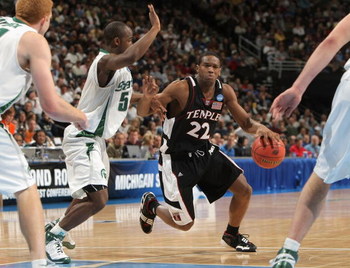 When you have players in NCAA basketball with the last name of Holiday, or Christmas, how could you not want them to match up against each other?
How funny would it be to here the commentators say "Christmas drives by Holiday and scores," or "Woodfox gets hit hard by Lyons."
That being said, here are the matchups I want to see based on the nature of players names.
Wayne Ellington (UNC) vs. Wellington Smith (WVU)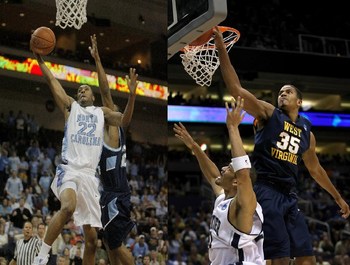 I would love to see this matchup, just to hear the commentators screw pronouncing these two names.
Ellington vs. Wellington—both are starters, so who knows what could happen?
Leo Lyons (Missouri) vs. Booker Woodfox (Creighton)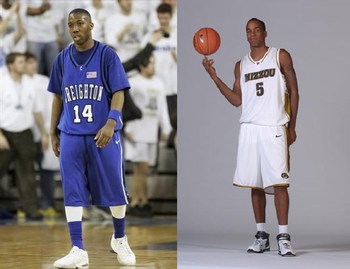 The Lion vs. the Fox. Both are starters for their respective teams, and if Creighton gets in, they will be in a prime position to face a much higher-seeded Missouri team.
Jrue Holiday (UCLA) vs. Dionte Christmas (Temple)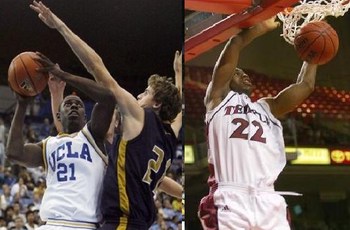 Holiday vs. Christmas. Come on! That's too easy.
Temple is struggling to get in, but both play significant minutes for each of their teams. "Christmas gets hit hard by Holiday!"
K.C Rivers (Clemson) vs. Dominic Waters (Portland State)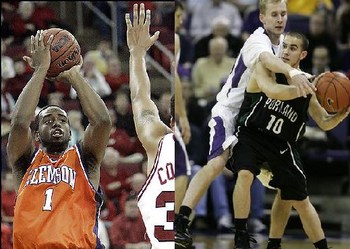 Rivers vs. Waters...Clemson vs. Portland State. Could definitely happen.
Storm Warren (LSU) vs. Pooh Williams (Utah State)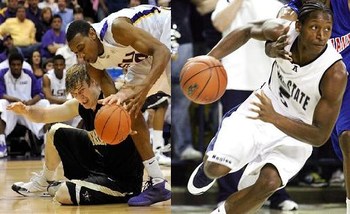 If Utah State gets in, a Storm vs Pooh matchup would be classic.
Keep Reading