Buying or Selling Each Player on SI's Most Overrated NFL Player Poll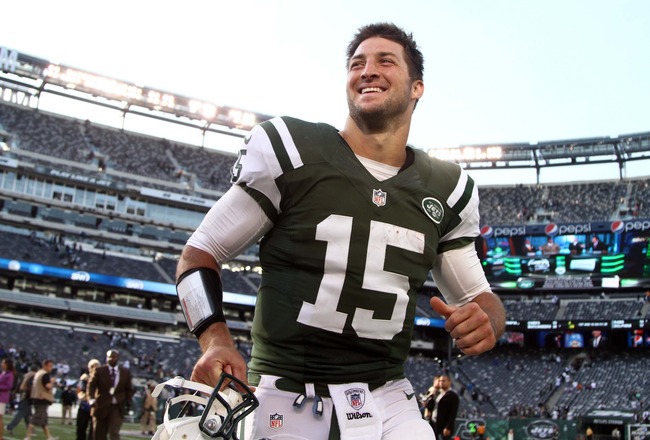 Debby Wong-US PRESSWIRE
Ray Lewis: 3 Percent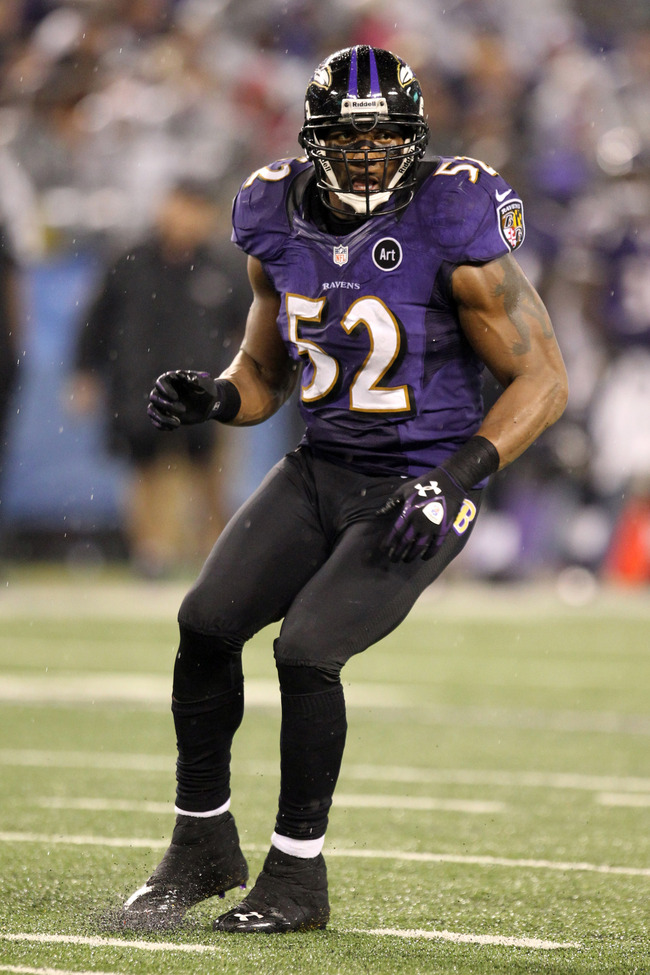 Mitch Stringer-US PRESSWIRE
Ray Lewis came at No. 5, with three percent of the players saying Lewis was the league's most overrated player.
At first glance, this seems like football blasphemy at its finest—or worst, right?
Well, maybe not.
Lewis is an first-ballot Hall of Famer, without question.
He's been the heart-and-soul of the Baltimore Ravens defense for more than a decade and he has epitomized what it means to be an impact middle linebacker in the modern NFL. He's been named to 13 Pro Bowls, seven All-Pro teams and has totaled over 100 tackles in 13 of this 16 seasons as a professional.
Lewis has been given deserved notoriety and publicity throughout his career.
But before his season-ending triceps injury, was he finally being overrated?
Slightly.
He got his playing weight down to 240, which, by Lewis standards, is skinny.
Due to that, he hasn't been as keen shedding blocks and making impact plays against the run. He also isn't as fast as he used to be, especially sideline-to-sideline.
Is the hands down best linebacker in the game today like he was for about 10 years?
No.
Is he overrated?
I can't say that. The masses know how prolific Patrick Willis, NaVorro Bowman and others are.
SELL
Michael Vick: 4 Percent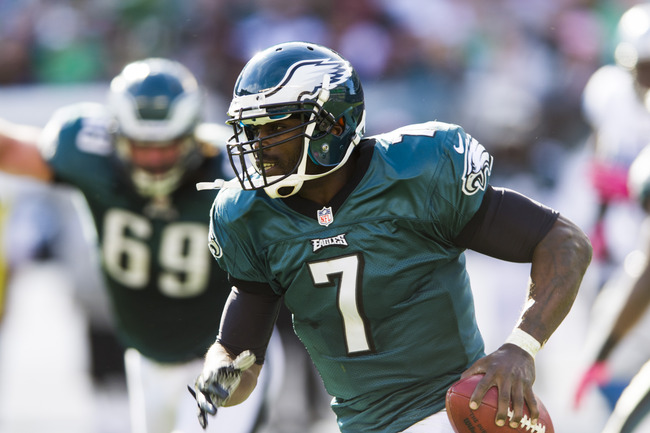 Howard Smith-US PRESSWIRE
Next up was Michael Vick, a mere one percent higher than Ray Lewis.
Lewis is certainly featured in more commercials and is probably more respected around the league than Vick, but the Philadelphia Eagles quarterback is still touted as one of the game's most dynamic playmakers.
With Lewis, we've seen a drop-off in production over the course of the 2012 season and, arguably, during the latter portions of 2011.
For Vick, it's been an ongoing slip for many years now.
Sure, the early 2000s Vick absolutely transcended the quarterback position. His athleticism and scrambling ability were unmatched throughout history and his Atlanta Falcons teams enjoyed consistent success, culminating in trip to the NFC Championship game in January of 2005.
While he's become a slightly more accurate passer in his time with the Eagles, his tenure in Philadelphia been marred with injuries, turnovers and general disappointment despite lofty expectations.
Vick's an extremely gifted quarterback, but an amazingly maddening one.
BUY
Tony Romo: 8 Percent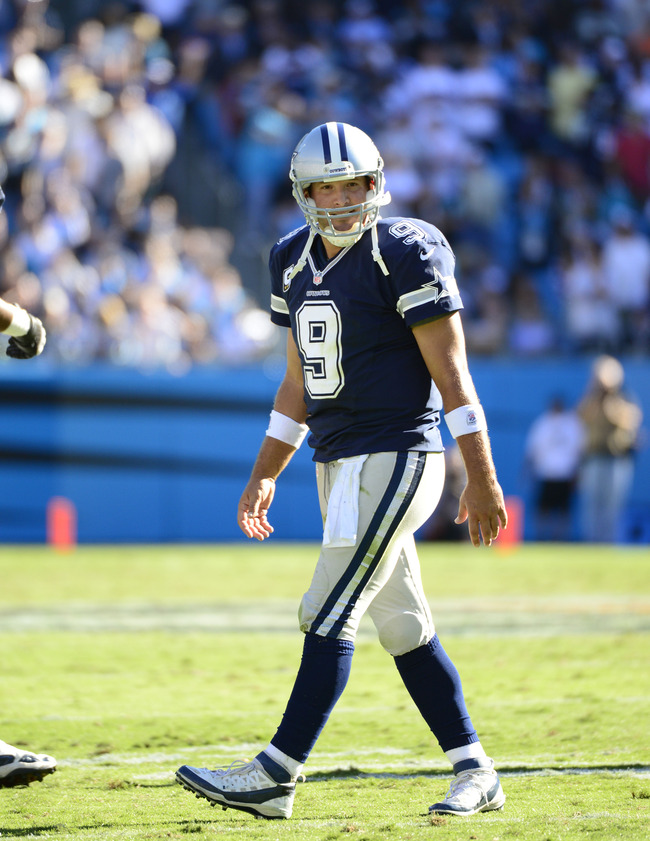 US PRESSWIRE
For a player to be overrated, there has to be many people "rating" him highly, right?
With Tony Romo, that's undeniably the case, but some of that has to do with the fact that he's the Dallas Cowboys' quarterback.
No, they're not "America's Team," but a large market, Jerry Jones and three Super Bowl victories in the 1990's make them a hot topic every year.
However, Romo isn't a chump that simply gets pub due to his job title.
He is a viable signal-caller that traditionally has come up short in big situations. Last year, he threw 31 touchdowns to only 10 interceptions, but the Cowboys failed to make the postseason.
Because we saw what he's capable of in previous years, most namely a somewhat impressive 36-touchdown, 19-interception season in 2007, the bar was set high for Romo.
But his unsteadiness has ultimately made him a guy that hasn't been able to live up to what many expect of him.
He's not the most overrated player in the NFL, but close, just as the poll suggests.
BUY
Mark Sanchez: 8 Percent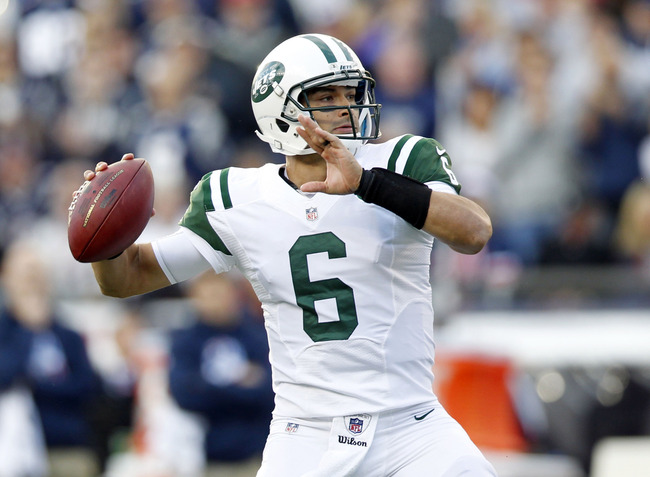 Greg M. Cooper-US PRESSWIRE
This one I don't quite understand.
Maybe the players in the poll misunderstood the question or simply have a different definition of the term "overrated."
I don't see Sanchez being overrated at all.
Where's the group that says he's a great quarterback?
Sure, he's probably discussed on television far too often, but the logo on his helmet and the guy behind him on the depth chart is the reason for that.
Rex Ryan's bravado doesn't help, either.
Sanchez is an inconsistent, sometimes good, sometimes really bad signal-caller.
Nearly everyone feels that way, right?
If anything, Sanchez is perpetually rated as one of the league's most abysmal quarterbacks.
SELL
Tim Tebow: 34 Percent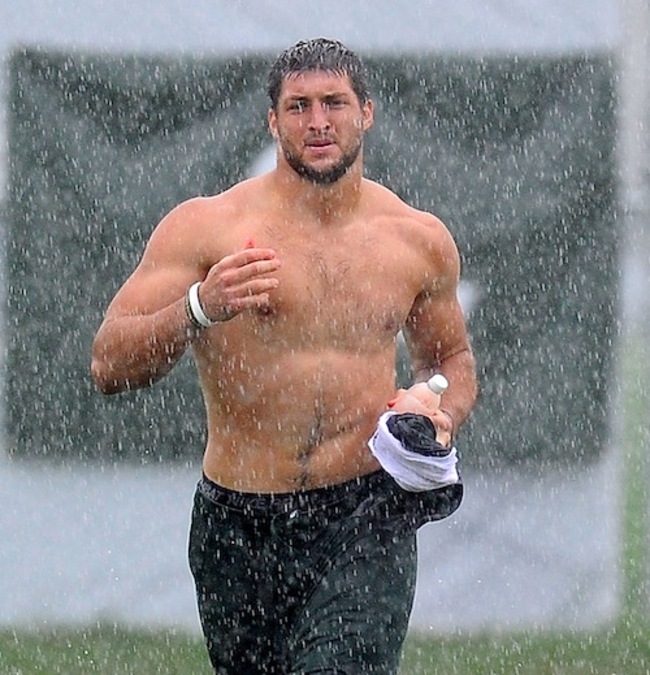 Photo Courtesy: Larry Brown Sports

Oh, Tim Tebow.
The most scorching hot button in football, if not all of sports.
Write his name in the headline and just like that, you're an SEO alchemist.
A whopping 34 percent of NFL players polled have him as the league's most overrated player.
Again, like Mark Sanchez, I really can't say many people think too highly of the Jets backup quarterback, punt protector, running back novelty decoy, so the term "overrated" probably doesn't fit.
Is he discussed on television and mentioned in articles on the Internet when it's unnecessary far too often?
Majorly.
There probably isn't a GM in the league today that thinks Tebow is truly a franchise quarterback, and even his most ardent supports can't deny his extremely visible shortcomings.
Most overrated?
Eh. Maybe.
Most over-hyped?
Without question.
SELL
Keep Reading