Predicting the L.A. Clippers Rotation in 2012-13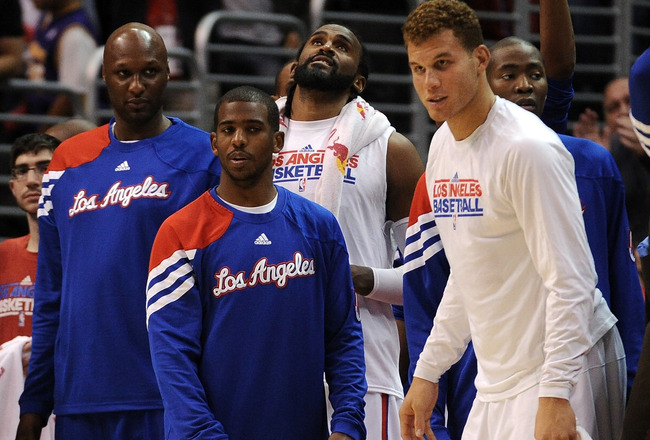 What will the Clippers rotation look like this season?
Harry How/Getty Images
How will Vinny Del Negro manage the Los Angeles Clippers rotation during the 2012-13 season?
That's a question on the forefront of many minds in Clippers Nation, especially after an offseason that featured a complete overhaul of the bench mob. We know that last year's starters remain entrenched in the first five this season, but the rest of the rotation has yet to be unveiled.
Let's pull out our coach's clipboard and sort this out here and now.
Chris Paul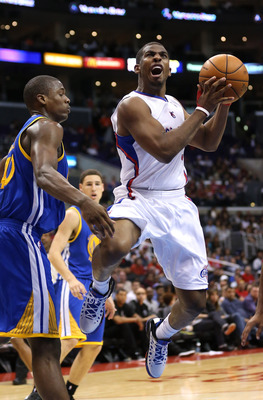 Stephen Dunn/Getty Images
You can be sure that Chris Paul will be out there for the majority of the game. However, with up and coming stud Eric Bledsoe backing him up, the Clips have the luxury of resting Paul perhaps a little more than he's used to.
Chauncey Billups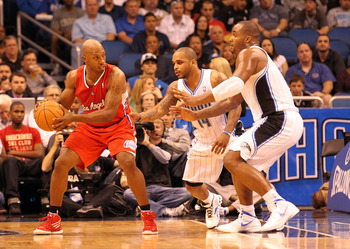 Sam Greenwood/Getty Images
The Clippers will have one of the savviest backcourts in the NBA with Chauncey Billups riding shotgun alongside Paul. Given his age and last year's serious Achilles injury, the Clippers may decide to save Billups' strength for the postseason. They certainly brought in other players capable of spelling Chauncey at the 2.
Caron Butler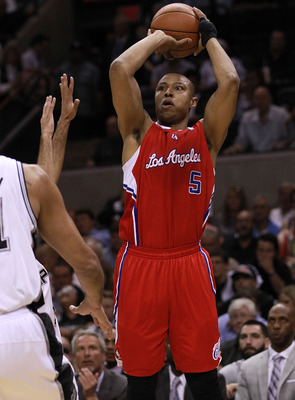 Ronald Martinez/Getty Images
Expect to see the decline of Caron Butler's minutes continue. Butler's scoring efficiency has dropped off lately and backup Grant Hill will get a lot of court time as a defensive specialist. Matt Barnes could steal some minutes at small forward as well.
Blake Griffin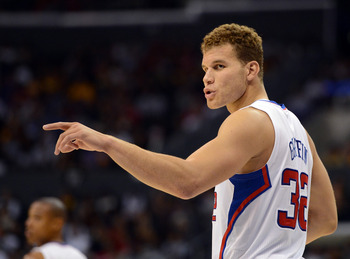 Harry How/Getty Images
The most exciting player in the league will once again be a workhorse. Blake Griffin should easily top 35 minutes a night and lead the team in rebounds and highlight-reel plays. If he diversified his offensive portfolio over the offseason, he may be in the running for the "Best Power Forward in the League" title.
DeAndre Jordan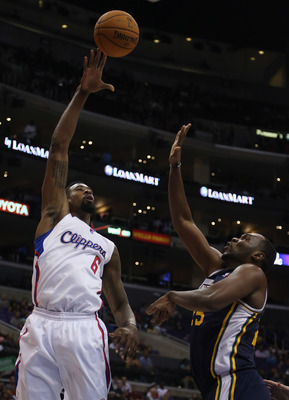 Jeff Gross/Getty Images
DeAndre Jordan will be one of the most important players in the Clippers rotation this season. He needs to be a fearsome defensive presence for the Clips to advance deep in the playoffs. However, Jordan's struggles at the free-throw line may cause him to sit on the bench in favor of a more reliable big down the stretch of tight games as he did last postseason.
Jamal Crawford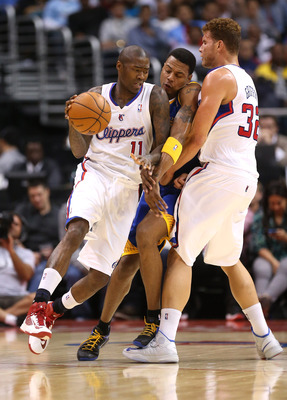 Stephen Dunn/Getty Images
The first guard off the bench will be Jamal Crawford. He'll be playing a familiar role as a guy who can come in cold and immediately string baskets together. A big plus for the Clippers is Crawford's ability to create for himself and for others, taking some of that pressure off of Chris Paul.
Lamar Odom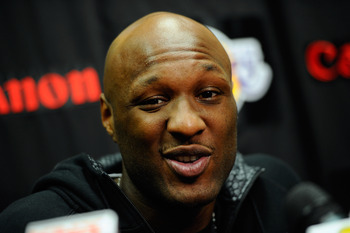 Kevork Djansezian/Getty Images
Lamar Odom will be the first reserve big man to come into the game. It's a role he was awarded the Sixth Man of the Year for in 2011. The big question is whether Odom is in game shape or not. If he isn't, then the Clips will struggle with their big man depth early on.
Grant Hill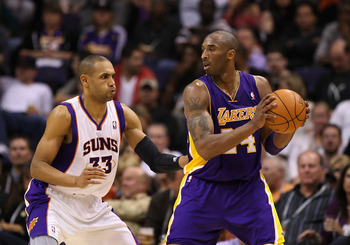 Christian Petersen/Getty Images
At this point in Grant Hill's career, he's no longer a superstar capable of putting up 25 points a night. But he is still a dogged defender who the Clippers will rely upon to slow down the likes of Kobe Bryant and Kevin Durant for stretches. His locker room leadership adds intangibles as well.
Eric Bledsoe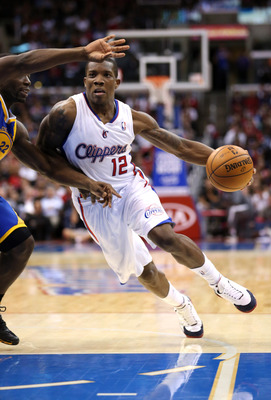 Stephen Dunn/Getty Images
Will this be the year that Eric Bledsoe puts it all together? It sure seemed like he was headed that way last postseason, when he was the best player on the floor for the Clippers at times. If he proves himself to be a valuable contributor on a consistent basis, Vinny Del Negro will have no choice but to find more minutes for him. We may see more smallball lineups from the Clips this year featuring Paul and Bledsoe together in the backcourt.
Keep Reading

Los Angeles Clippers: Like this team?