Oklahoma-Notre Dame: Who Had 1st Play Like a Champion Sign?
Use your ← → (arrow) keys to browse more stories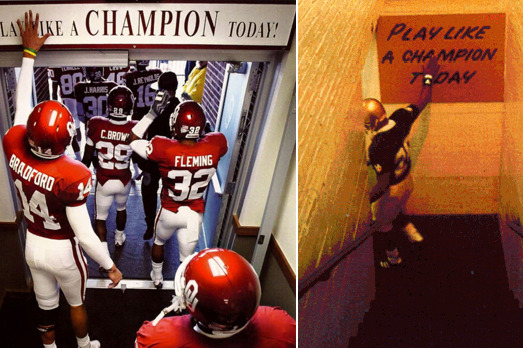 The phrase "Play Like a Champion Today" is most widely attributed to Notre Dame football. The Irish's pregame ritual of touching a sign with the phrase before heading out onto the field is so well known that the university used the phrase as the basis of a promotional TV ad a few years back and it appeared in the 1993 film Rudy. But is it possible that the practice of touching a sign with the phrase started at Oklahoma, who Notre Dame faces in a battle of Top 10 teams this Saturday?