Teams That Are Nowhere Near Ready for 2012-13 NBA Regular Season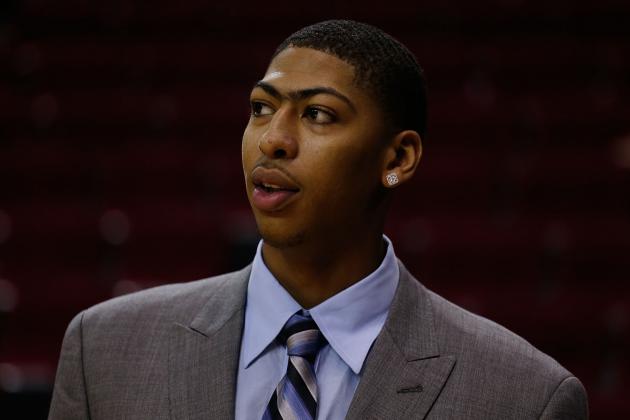 Scott Halleran/Getty Images

It never gets old to say this: the 2012-13 NBA regular season is less than one week away.
With this being known, all 30 NBA franchises have been thrust into a situation in which their adjustments and rotational alignments must be solidified in a hurry. For some, this means that an evaluation of their entire preseason is in store.
For others, however, such a limited amount of time means that they will be unprepared come the regular season.
Some teams will be expected to struggle. Others, meanwhile, will have postseason aspirations that may be placed on hold as they look to fix what could potentially plague their regular season.
Regardless of what position they are in, the following teams are severely unprepared for the regular season.
Begin Slideshow

»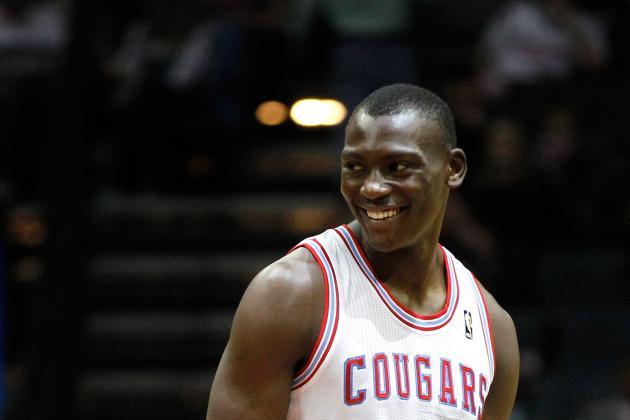 Streeter Lecka/Getty Images

2011-12 W-L Record: 7-59
Key Additions: Michael Kidd-Gilchrist, SF; Ben Gordon, SG; Ramon Sessions, PG; Brendan Haywood, C
Key Losses: Corey Maggette, SF; D.J. Augustin, PG
Despite having an active offseason, how much better do we actually believe the Charlotte Bobcats to be? Although optimism is necessary for a team hoping to escape the memory of a record-setting seven win season, there still isn't much to believe in.
Michael Kidd-Gilchrist, Kemba Walker, Byron Mullens and Bismack Biyombo all have legitimate star potential.
MKG and Biyombo are potentially elite defenders, while Walker and Mullens have proven capable of filling up the scoreboard with the best of the young.
Unfortunately, they remain young and inexperienced. Their supporting cast, meanwhile, is respectable but far from postseason caliber.
Ben Gordon, Ramon Sessions and Brendan Haywood are all quality players. The truth of the matter is, none of the players listed has proven to be more than a mere role player, which would help a contender but does nothing for a team of this stature.
Unless Gerald Henderson continues his rise up the ranks of NBA shooting guards, the Bobcats will find themselves competing for the first overall draft choice in 2013. If they manage to turn things around, however, consider head coach Mike Dunlap the favorite for Coach of the Year.
There is very little reason for optimism in Charlotte. Without faith, however, what do we have?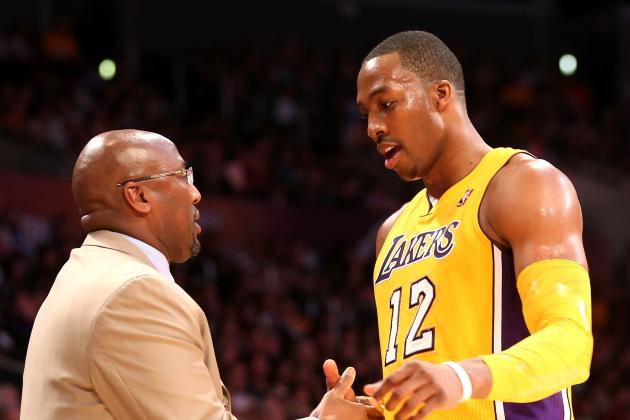 Stephen Dunn/Getty Images
The Lakers will be dominant. For now, however, they will simply be dominant with growing pains.
2011-12 W-L Record: 41-25
Key Additions: Chris Duhon, PG; Dwight Howard, C; Antawn Jamison, PF; Jodie Meeks, SG; Steve Nash, PG
Key Losses: Matt Barnes, SF; Andrew Bynum, C; Ramon Sessions, PG
Calm down, Lakers fans. The team has far too much talent to end up anywhere but above .500 through the first month of the season.
With such a massive roster overhaul and the need to build chemistry, however, the team fits this bill.
The Lakers must develop team chemistry on the fly, which could lead to some early season losses. As we witnessed with the Miami Heat in 2010-11, even stars can struggle to discover each other's tendencies.
With time, the Lakers will live up to the hype. Until they've spent a significant amount of regular season games together, however, the Laker show will find that having a bull's-eye on their backs can be none too kind for a developing unit.
Keep in mind, Dwight Howard just played in his first game of the preseason (via ESPN Los Angeles). Kobe Bryant is also nursing an injury, which suggests that there will be a small period of time in which the Lakers take a few losses while recovering and progressing as a team (via ESPN Los Angeles).
In a recent interview with 710 ESPN Los Angeles, Dwight Howard said it best (via SportsRadioInterviews.com).
I think it's coming along well. The chemistry? It gets better every day and these guys on the offense try to just play to play, but once we get everything down pat in terms of moving the ball and getting into the spots we need to get into, it's going to be a hard team to guard.
Be prepared for a memorable year in Los Angeles.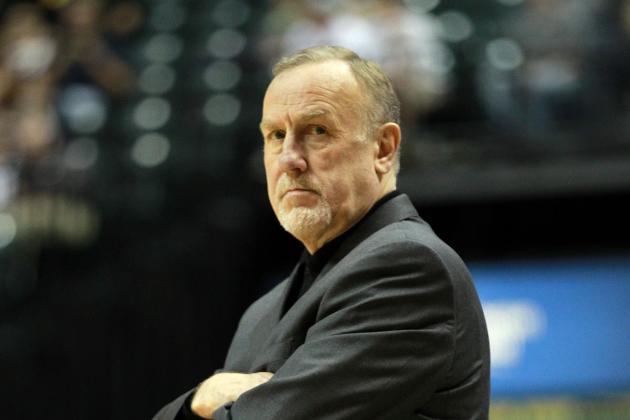 Andy Lyons/Getty Images
Without Kevin Love and Ricky Rubio, the T-Wolves could be in for a repeat of 2011-12.
2011-12 W-L Record: 26-40
Key Additions: Andrei Kirilenko, SF; Brandon Roy, SG; Chase Budinger, SF; Alexey Shved, G; Dante Cunningham, PF; Greg Stiemsma, C
Key Losses: Michael Beasley, SF; Anthony Randolph, PF; Martell Webster, SG; Wayne Ellington, SG; Wesley Johnson, G/F
Entering the 2012-13 NBA season, expectations were high for the Kevin Love-led Minnesota Timberwolves. Unfortunately for Rick Adelman and company, at least the first month of the regular season will be spent without Love.
And point guard Ricky Rubio.
With their two best individual players sidelined, it is virtually impossible to temper the concerns surrounding the T-Wolves. Considering six of their rotational regulars will be new additions to the roster, chemistry becomes an equally as concerning aspect of this talent depleted Wolves team.
Although the team should be able to maintain a .500 record with the talent they possess, losing their two leaders certainly damages their postseason chances. It also proves that this team is not ready for the regular season.
Keep in mind, the Timberwolves lost 21 of their final 26 regular season games in 2012. Although fans will claim that the losses came by virtue of injuries to Love and Rubio, that is the same situation that they are placed in right now.
Although the arrival of Andrei Kirilenko and Brandon Roy offers hope, neither player has seen a minute in an NBA game in over a full calendar year. They might hit their stride at some point this season, but the learning curve could be a severe hindrance.
Head coach Rick Adelman will have this team as prepared as possible. The question is, how prepared could they possibly be with the weapons they possess?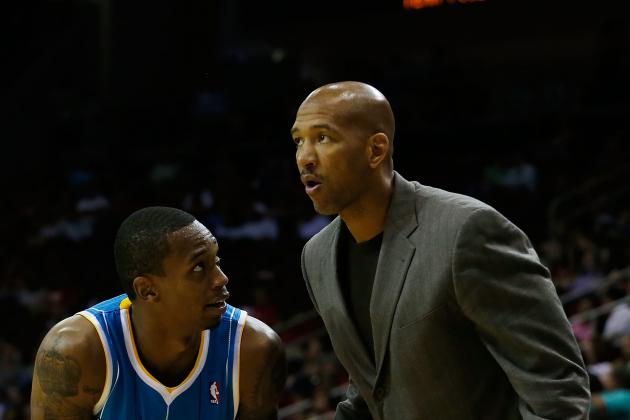 Scott Halleran/Getty Images
Monty Williams is a phenomenal coach and will have this team ready. They just aren't there yet.
2011-12 W-L Record: 21-45
Key Additions: Ryan Anderson, PF; Anthony Davis, C; Robin Lopez, C; Austin Rivers, G
Key Losses: Trevor Ariza, SF; Marco Belinelli, SG; Jarrett Jack, PG; Carl Landry, PF; Chris Kaman, C; Emeka Okafor, C
The New Orleans Hornets join the Minnesota Timberwolves as one of the teams poised for a surprising push for a postseason berth. Unfortunately, the Hornets suffer from the same symptom as the hopeful T-Wolves.
Injuries.
First round draft choice Austin Rivers recently suffered a sprained ankle and he appeared to be in severe pain (via ESPN.com). Although Rivers claims he will play through the pain, this has to be the opposite of what the Hornets want to hear considering the history of injuries for another one of their young stars.
The reputation-driven Eric Gordon.
Gordon, recovering from the latest episode in a saga of knee injuries, has yet to resume full contact activities (via The Times-Picayune). Although some have projected Gordon would be available for the Hornets' opening game against the San Antonio Spurs on October 31st, rushing back from injury is the worst possible idea for a player who has missed 83 games in the past two seasons.
Until the team is healthy and developing the chemistry that these young players are likely to lack, the Hornets can only be labeled as unprepared. Keep in mind, Ryan Anderson, Anthony Davis, Gordon and Rivers have never played a regular season minute together.
Until they have, basing a positive analysis of chemistry off of the preseason would be rather blasphemous.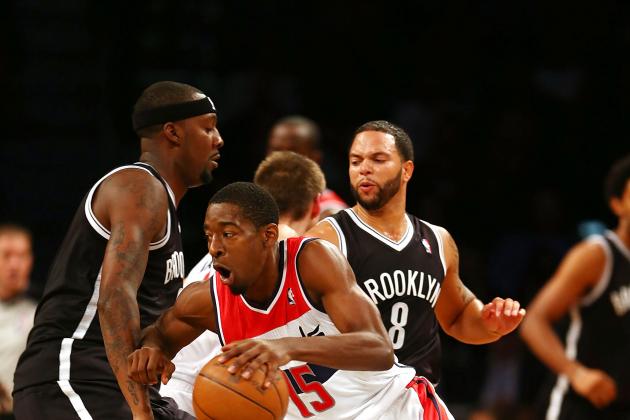 Alex Trautwig/Getty Images

2011-12 W-L Record: 20-46
Key Additions: Trevor Ariza, SF; Bradley Beal, SG; Emeka Okafor, C; A.J. Price, PG; Martell Webster, SG
Key Losses: Andray Blatche, PF; Rashard Lewis, SF
Entering the 2012-13 NBA preseason, the Washington Wizards had become a trendy pick for the Eastern Conference team that will surprise in competing for a postseason berth. The Wizards won six of their final eight regular season games in 2011-12, thus leading to elevated expectations for 2013.
Due to John Wall's stress injury in his right knee, however, those dreams have been placed on hold (via The Washington Post).
The team has become marginally better than a year ago. With the addition of players such as Trevor Ariza, Emeka Okafor and rookie Bradley Beal, both the perimeter and interior have seen marginal improvements.
Unfortunately, the point guard position will now be handled by the likes of Shelvin Mack and A.J. Price. Improved talent offers promise, but is hardly a guarantee of victories.
With Okafor and Nene Hilario in the frontcourt, the Wizards could potentially find themselves at .500 when Wall returns. This will be no easy feat, however, as the Wizards play 11 of their first 16 games against 2012 postseason teams.
To hit the ground running, Washington will need to play at a very high level. Without their leader, however, that is a very unlikely occurrence.
With three potential starters entering their first year with the team, missing your franchise point guard becomes even more difficult to overcome.