WWE Hell in a Cell 2012: 5 Additional Matches We Need Added to Card ASAP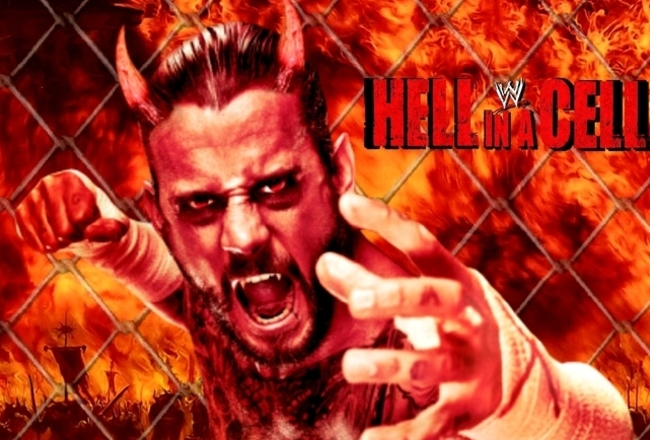 Photo courtesy of WWE.com

While Hell in a Cell is obviously a lower-level pay-per-view that doesn't receive the same treatment as a WrestleMania or Royal Rumble, the card for Sunday's event leaves a lot to be desired. Only five matches have been announced thus far, so there is obviously plenty of room for more action to spice up the show.
WWE has such a large and talented roster that it's almost impossible to get everyone involved on a pay-per-view, but the writers should at least make a concerted effort. Plenty of top-flight wrestlers are without a match right now, and if the WWE decides to leave them off the card, it would be a colossal blunder.
Even with an extra hour of RAW every week, the WWE has struggled to properly develop midcard feuds and that is quite apparent based on the lack of announced matches just a few days prior to Hell in a Cell. It's too late now to create angles in time for the pay-per-view, but that doesn't mean that some entertaining matches can't be added.
Here are five matches that should be added to the Hell in a Cell slate between now and Sunday in order to bolster what looks to be a mediocre pay-per-view.
Antonio Cesaro vs. Justin Gabriel
Antonio Cesaro has been the United States Champion since taking the title from Santino Marella at SummerSlam, but the lack of credible opponents he has faced has been alarming. There is no question that the midcard face depth is almost nonexistent, but there is no excuse for Cesaro to have not yet had a proper feud. A feud can't just magically be created before Hell in a Cell, but there is an obvious challenger for Cesaro's title.
At Hell in a Cell it is clear that Cesaro must defend the United States Championship against Justin Gabriel. Cesaro has steamrolled through competition like Gabriel, Brodus Clay, Tyson Kidd and Ted DiBiase in recent weeks, but Gabriel got revenge on Monday by beating Cesaro cleanly with an impressive 450 Splash.
The WWE wouldn't have halted Cesaro's considerable momentum for no reason, so I have to believe that a rubber match will indeed take place between them at Hell in a Cell. Gabriel's mic skills and charisma are weak points, but since there isn't actually any storyline to speak of, Gabriel is the ideal opponent based on his in-ring ability alone.
Cesaro and Gabriel have already had a couple great matches, and they should have another one at Hell in a Cell. I respect Gabriel for his supreme athleticism, but Cesaro's future is much brighter, so he should retain after a hard-fought battle.
Eve vs. Layla vs. Kaitlyn
Perhaps the prospects of a Divas match aren't going to get too many fans excited, but for the first time in a very long time, the creative team is actually putting some effort into a Divas angle. Apparently Kaitlyn has found incriminating evidence on Eve's iPad regarding the identity of her mystery attacker at Night of Champions, and things heated up on Monday.
Eve and Kaitlyn proceeded to brawl in the backstage area, and when Layla tried to break it up, she got involved as well. Both Kaitlyn and Layla have wanted to get their hands on Eve and her Divas Championship, so a triple-threat match for the butterfly belt at Hell in a Cell is in order.
Trish Stratus vs. Lita it is not, but this particular Divas match wouldn't be too bad. Eve, Kaitlyn and Layla are all capable in-ring competitors, and I feel like they could definitely put on a passable, 10-minute match. The real intrigue surrounding the match will be how the scandal plays out, though. Kaitlyn accused Eve of having Aksana wear a blonde wig while attacking her, but I get the feeling that there is more to it.
Adding a triple-threat Divas match isn't going to convince anyone to drop $60 on this pay-per-view, but time and effort is being put into the feud, so it would be silly not to have a blow-off match at Hell in a Cell.
Rey Mysterio & Sin Cara vs. Prime Time Players
The renewed emphasis on the tag team division in WWE has been absolutely fantastic over the past couple months, and I believe the writers should capitalize on that momentum at Hell in a Cell. There is already one tag match scheduled for the event, as Rhodes Scholars will challenge Team Hell No for the Tag Team Championships, but there are so many teams on the roster now that adding another bout makes sense.
The Prime Time Players as well as the duo of Rey Mysterio and Sin Cara advanced into the semifinals of the No. 1 contenders' tournament with the luchadores even making it to the finals before losing to Rhodes Scholars. Regardless of who wins the Tag Team Championship match, the next No. 1 contenders should be in order, and a match between The Prime Time Players and Rey Mysterio and Sin Cara could decide that.
It's very clear that the pecking order in the tag division starts with Team Hell No and Rhodes Scholars, along with Rey Mysterio and Sin Cara and The Prime Time Players trailing close behind. The next No. 1 contenders would be dependent upon who wins the straps at Hell in a Cell. Team Hell No would feud with the heel Prime Time Players, while Team Rhodes Scholars would feud with Rey Mysterio and Sin Cara.
No matter the result, the WWE should be trying to showcase its tag team division as much as possible, and this would be a great match to kick off Hell in a Cell.
Dolph Ziggler vs. Brodus Clay
Despite the fact that he is Mr. Money in the Bank and a future World Heavyweight Champion, Dolph Ziggler is not currently scheduled to wrestle at Hell in a Cell. I initially thought that he might face Ryback, but that match will happen on Main Event instead with Ryback facing CM Punk for the WWE Championship at Hell in a Cell. With that said, there isn't an obvious opponent out there for Ziggler.
Ziggler really should be included, though, so I would throw him into a match with Brodus Clay. The two of them had a quick feud a few months back when Clay was surging and Ziggler put him over on a couple of occasions. Now that Clay is plummeting down the totem pole and Ziggler is slowly climbing his way back up, though, it's time for The Funkasaurus to return the favor.
The diehard wrestling fans wouldn't be shocked or surprised if Ziggler beat Clay based on the way things have been booked lately, but the more casual fan would see Dolph win that match and begin to buy him as a possible world champion. Losing to Chris Jericho and Randy Orton on pay-per-view since winning Money in the Bank has damaged Ziggler's credibility, so he is owed a win.
Whether he has a match, Ziggler will try to cash in on Sheamus at Hell in a Cell, but I believe he'll be foiled before he can do so. In an effort to save face, though, it would be very smart to give him a win over a much bigger opponent at the event as well.
Wade Barrett vs. Great Khali
The WWE has a bona fide star on its hands in the form of Wade Barrett, but it seems like the writers aren't sure what to do with him. Rather than having him make a major impact upon returning from an elbow injury, he unceremoniously appeared on an episode of SmackDown and squashed Yoshi Tatsu. Barrett has had three entertaining matches with Sheamus recently, though, so perhaps bigger and better things are on the horizon.
The options are limited in terms of possible Hell in a Cell opponents, so I would put him up against a returning Great Khali. The Indian superstar recently made his return at a Saturday Morning Slam taping after surgery to remove a tumor from his pituitary gland. Khali is an awful in-ring worker and he can barely move, but his sheer size makes him someone who the casual fans are interested in.
I would have Barrett come out to the ring and demand a match with somebody, prompting Khali to slowly limp down the ramp. Barrett could then absolutely eviscerate the big man, winning in a minute or less and solidifying himself as one of the toughest men in the entire WWE.
Obviously that match wouldn't win any awards, but assets need to be built up in the WWE and Barrett can't be built up if he's sitting on the sidelines. Such a segment would take only a couple minutes of air time, but it would do the brawler from Manchester, England a great service.
Follow @MikeChiari on Twitter and listen to him on Ring Rust Radio.
Keep Reading