Updated Predictions for Every Major 2012-13 NBA Award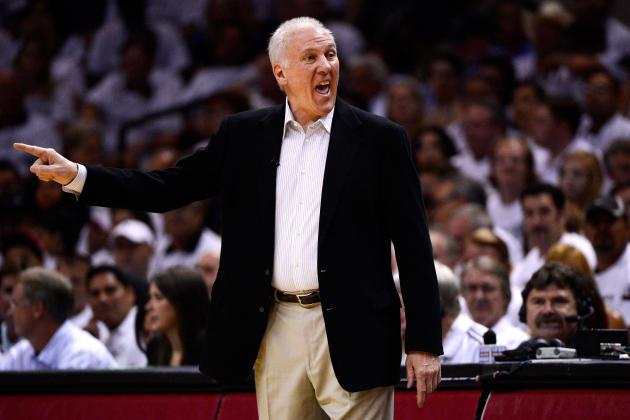 Ronald Martinez/Getty Images

Gregg Popovich, Kyrie Irving, James Harden, Tyson Chandler and LeBron James. Those names were among the best of the best last season, taking home the five major NBA awards, respectively: Coach of the Year, Rookie of the Year, Sixth Man of the Year, Defensive Player of the Year and Most Valuable Player.
As time inches ever closer to the 2012-13 season, a few favorites stand out over others to claim these accolades at season's end.
Are there any candidates poised to knock LeBron James off his MVP throne? What first-year players have the best shot at becoming the next Rookie of the Year?
Read on to find out.
Begin Slideshow

»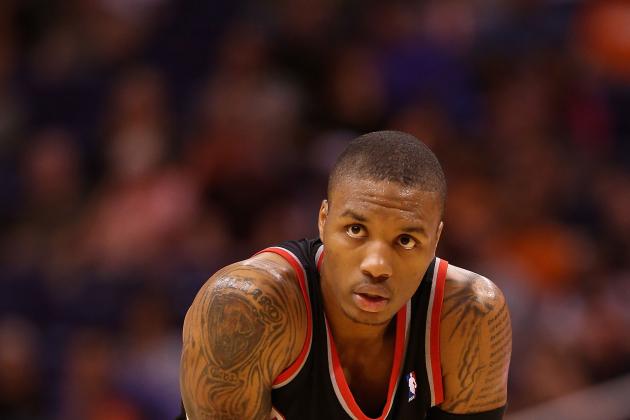 Christian Petersen/Getty Images

It's safe to assume that just about every list you've seen to this point has Anthony Davis of the New Orleans Hornets as the favorite to win Rookie of the Year. Honestly speaking, putting anyone else as the favorite over this year's first overall pick may seem foolish given Davis' pedigree.
Nevertheless, Damian Lillard has proven again and again that he's the real deal. The Portland Trail Blazers' point guard of the future started his NBA career on the right foot when he shared co-MVP honors with Josh Selby of the Memphis Grizzlies for his Vegas Summer League performance.
Lillard averaged 26.5 points, 5.3 assists and four rebounds per game over the course of four Summer League games.
As if that isn't impressive enough, Lillard's performance out on the court has been just as solid during preseason. After five preseason games, he has averaged 17 points, six assists and 2.8 rebounds per game. His points per game have taken a dip compared with the 26.5 he posted in Vegas, but his scoring efficiency is what truly stands out, which is a sign of maturity in the young guard.
During those five preseason games, the rookie out of Weber State has shot 50 percent from the field, 40.7 percent from three-point range, and 94.1 percent from the free-throw line. Those were all huge improvements from his Summer League shooting percentages: 43.8 percent from the field, 37.9 percent from three, and 89.3 percent from the charity stripe.
In college, Lillard was forced to score a lot of points to keep his team competitive. Now that he has NBA-level teammates, including All-Star caliber forward LaMarcus Aldridge, Lillard appears poised to embrace the opportunity and have a breakout year.
Davis is still the odds-on favorite for Rookie of the Year for good reason. However, Lillard's blistering start in Summer League and preseason has raised the bar.
Other Candidates: Anthony Davis, Bradley Beal, Jonas Valanciunas, Andrew Nicholson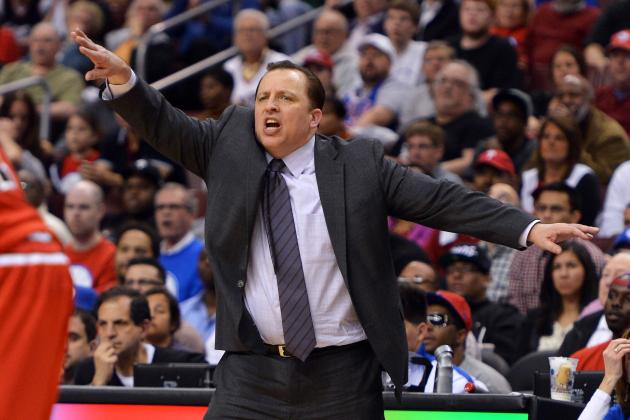 Drew Hallowell/Getty Images

Although there are plenty of upstart NBA teams and returning contenders with great coaches, Tom Thibodeau heads into the 2012-13 season with a disadvantage he can morph into an advantage in terms of winning personal accolades.
Last season, the Chicago Bulls had an 18-9 record when Derrick Rose was sidelined due to injury. Joakim Noah, Luol Deng and Carlos Boozer helped keep the team afloat without their floor general, but the bulk of the credit has to go to Thibodeau.
Now that the Bulls will be without their leader and floor general for the bulk of the season, Thibodeau will once again have to right the ship and make proper adjustments to keep the team's heads above water.
If Thibodeau can keep the Bulls impressively competitive without Rose, like they were last season, his chances at winning Coach of the Year will skyrocket.
Short of Rick Adelman in Minnesota and Rick Carlisle in Dallas, no other coach will have to start the season without the team's best player. If Thibodeau coaches his way out of this lackluster situation, he should be rewarded with the hardware.
Other candidates: Mike Woodson, Gregg Popovich, Alvin Gentry, Rick Carlisle
Ronald Martinez/Getty Images

The last NBA player to win back-to-back Sixth Man of the Year awards was Detlef Schrempf, who did so with the Indiana Pacers in 1991 and 1992. It hasn't happened in 20 years.
With that said, if anyone can change the trend, it's James Harden.
Whereas some NBA players who win Sixth Man of the Year leave their situations for starting jobs and/or new teams, Harden is back with the championship-contending Oklahoma City Thunder. He'll have the exact same role during 2012-13, providing instant offense off the bench and wreaking havoc on opponents with matchup problems.
Harden averaged 16.8 points per game off the bench last season and has improved statistically for three straight seasons. Now that he's a year older with another year of experience under his belt, Harden should improve statistically once again.
Other candidates: Jason Terry, Manu Ginobili, Antawn Jamison, J.R. Smith
Stephen Dunn/Getty Images

Dwight Howard is going to erase a lot of defensive mistakes for the Lakers this season. When the two Steve's, Nash and Blake, get torched by quicker guards on defense, Howard will be waiting to bail them out.
D12 has been a mainstay as a top-five NBA shot-blocker, but what sets him apart from other great defensive big men is his ability to rebound.
Last season, Howard led the NBA in defensive rebounding, averaging 10.8 per game. His ability to clean the glass and prevent second-shot opportunities for opposing offenses is precisely why he's such a phenomenal defensive player.
If he manages to stay healthy, now that he's been rejuvenated by a championship-caliber supporting cast he should be able to lock up his fourth Defensive Player of the Year award. That would tie him with defensive greats Dikembe Mutombo and Ben Wallace for most all time.
Other candidates: Serge Ibaka, Tyson Chandler, LeBron James, Tony Allen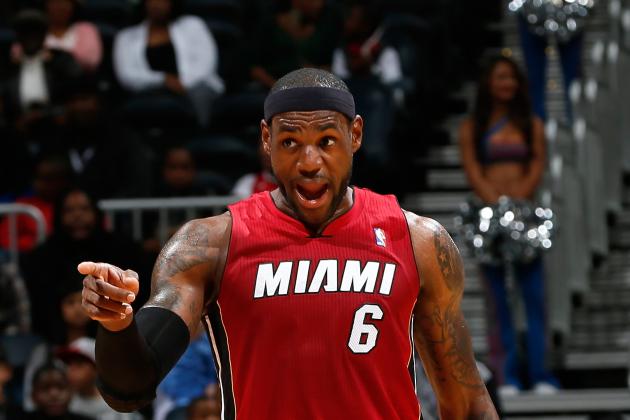 Kevin C. Cox/Getty Images

Bitter NBA fans may not like it, but LeBron James isn't going anywhere. He's the best basketball player on the planet right now, and the favorite to win the 2012-13 MVP award (which would be his fourth).
James has always been a transcendent talent, capable of scoring, rebounding and passing with the best of them. Despite that, he wasn't able to transfer all of his talent into winning championships until recently.
Now that James knows what it takes to win on the highest stage, the rest of the league needs to watch out. Ray Allen and Rashard Lewis have signed on to continue the winning trend in Miami, and the Dwyane Wade/Chris Bosh duo have had a chance to get healthy.
James is the best player in the league and now he has the championship swagger. There's no reason why he can't win yet another MVP award.
Other candidates: Chris Paul, Kevin Durant, Tony Parker, Rajon Rondo