Colorado Buffaloes vs Oregon Ducks: Complete Game Preview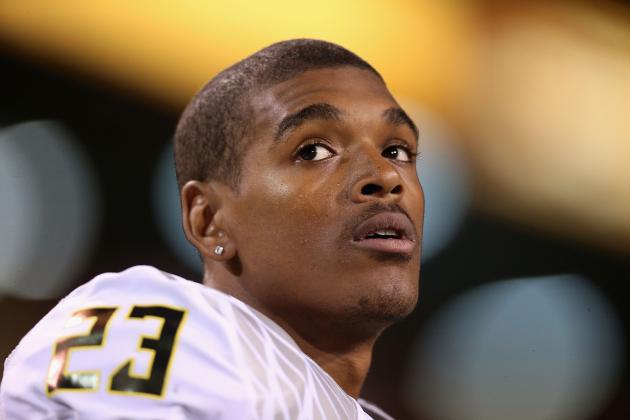 Christian Petersen/Getty Images

Homecoming weekend for the Oregon Ducks is a step down as the Ducks venture back into the confines of Eugene to take on the Colorado Buffaloes, a week after dismantling Arizona State.
Last season the Ducks demolished Colorado in a 45-2 victory, with the only blemish being a Cliff Harris safety on a punt return.
Oregon played the game without quarterback Darron Thomas and running back LaMichael James.
Begin Slideshow

»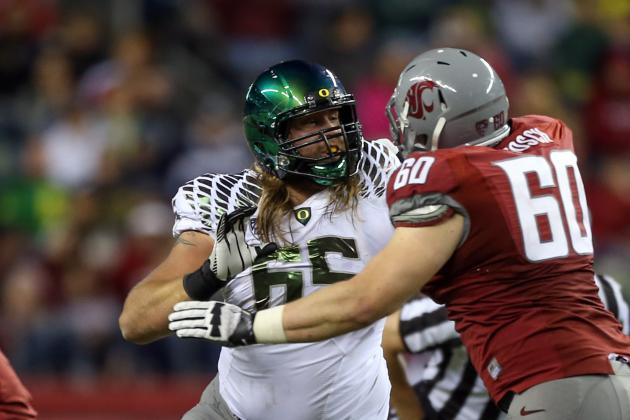 Otto Greule Jr/Getty Images

As it turns out, there was no transgression with Isaac Remington.
Remington's blood alcohol level was 0.6, below Oregon's legal limit of 0.8, and prosecutors have decided to drop the case against Remington, leading to his reinstatement on the team by Chip Kelly.
Seeing how it will be Remington's return, he is a player to watch for the Ducks, not just because of his ability to make plays in the backfield, but because he is going to be the only thing that analysts are going to be talking about during the game.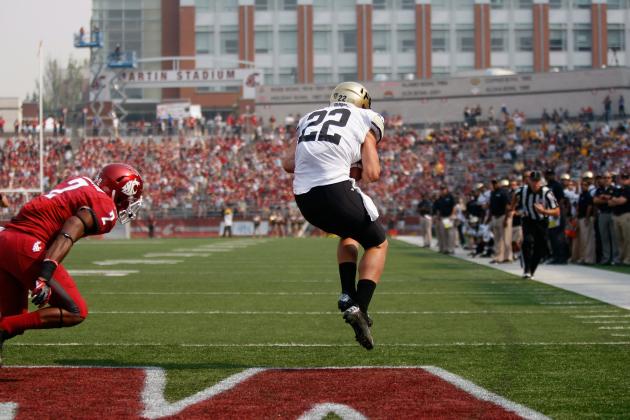 William Mancebo/Getty Images

Spruce is the leading receiver for the Buffaloes with 28 receptions for 307 yards and two touchdowns.
At this point, he is Colorado's only chance for making this an interesting game.
If Spruce can make some big plays to move the chains downfield, than the Buffaloes have a shot.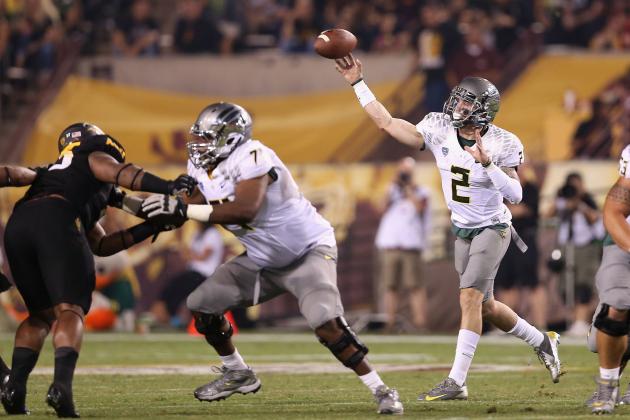 Christian Petersen/Getty Images

For the third time this season, the Ducks went into the game on an upset watch, and for the third time this season, Oregon absolutely dismantled their opponent.
Marcus Mariota ran for a score, passed for a score, and caught a touchdown pass to lead the Ducks to a 43-21 victory over Arizona State.
The score was 43-7 at halftime.
However, for the second straight week, the Ducks were dropped in the BCS poll to No. 4 in the country. It's still early enough in the season that Oregon shouldn't worry about being left out of the championship game.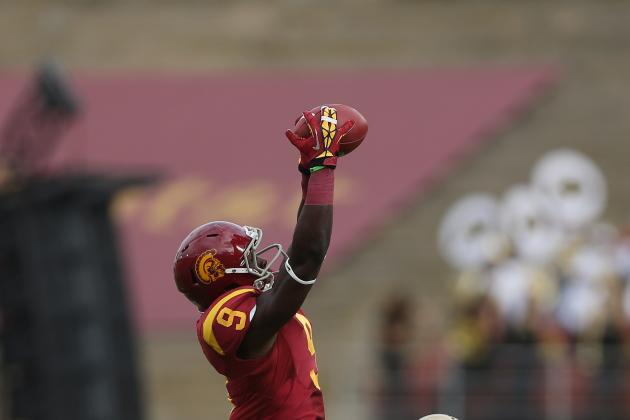 Jeff Gross/Getty Images

The picture says it all, Colorado was absolutely manhandled by USC last Saturday.
The Trojans held the Buffaloes out of the end zone all game, and picked off three passes from Jordan Webb.
With the loss, Colorado dropped to 1-6 on the season.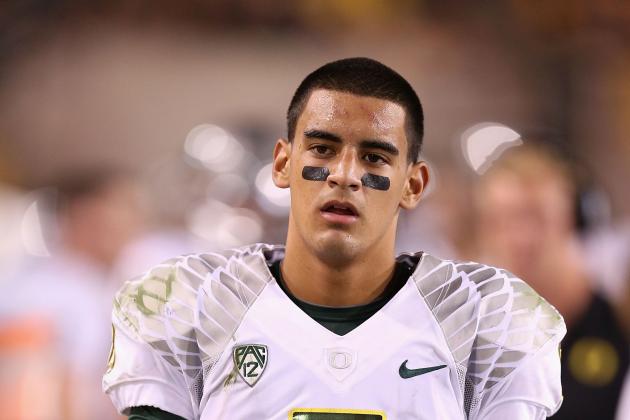 Christian Petersen/Getty Images

As it's been the past three weeks, Oregon doesn't have much to earn this week.
A win against Colorado, no matter how big will not improve their chances of moving in the BCS standings this week.
For Colorado, hopefully this game will show them if they should stick with Jordan Webb at quarterback, or put Connor Wood in as the starter.
Wood replaced Webb late last week against USC.
If the Buffaloes can somehow pull off an upset against Oregon, it won't do much.
Sure it will be a nice rallying cry and a feel good story, but the season is a lost. Colorado won't become bowl eligible this season, and just need to continue to try and work towards improving next season.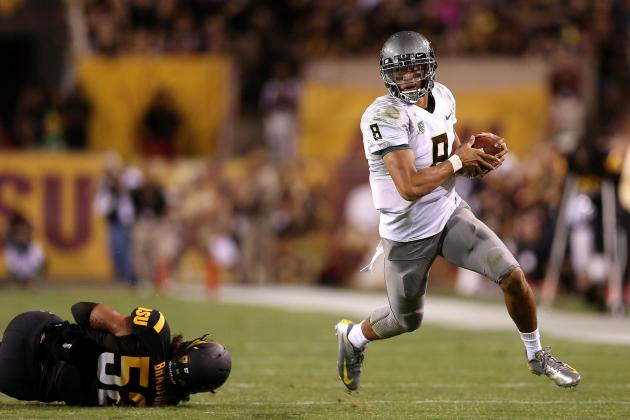 Christian Petersen/Getty Images

..they continue to play Oregon Ducks football.
There's no way to sugar coat it; this is going to be a blow out in favor of Oregon.
Maybe the Ducks can try some new things in preparation for USC and let the second and third stringers get better.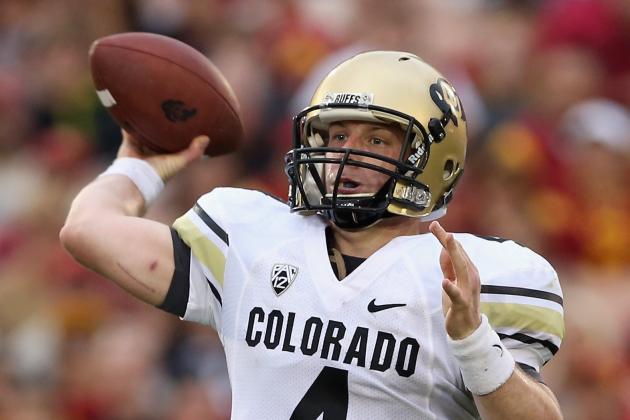 Jeff Gross/Getty Images

...somehow they can put points on the board.
There's no one thing that Colorado will have to do to have a fighting chance in this game, but putting points on the score board is a good start.
Sadly it's also an unlikely start.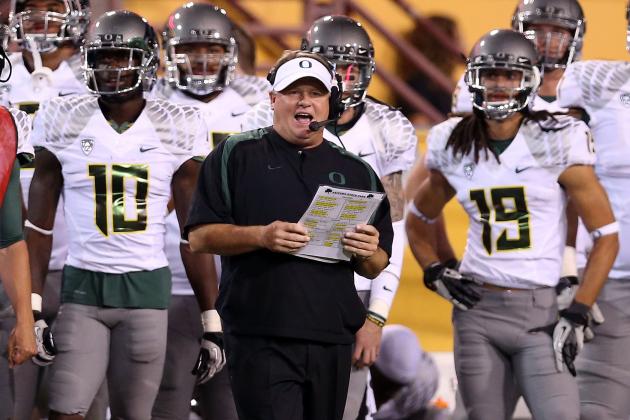 Christian Petersen/Getty Images

Oregon- 63, Colorado- 3
Like I said earlier, there is no way to sugar coat it, Oregon is the overwhelming favorite, and I just can't see them slipping up against Colorado.
If the Ducks can absolutely dismantle an ASU defense that was Top 20 in the nation, what does everyone expect will happen to Colorado?