MMA: The Top 10 Most Talked-About Fights in MMA History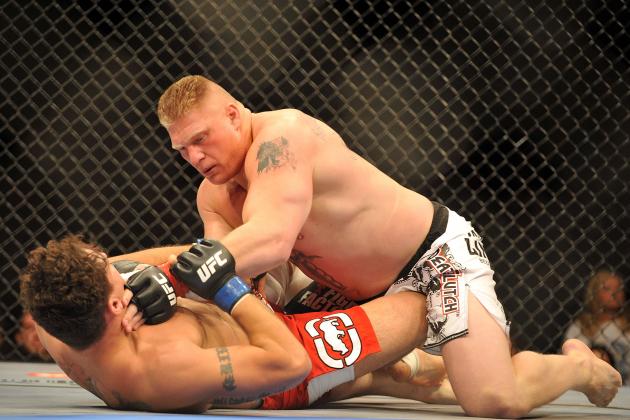 Jon Kopaloff/Getty Images

There's been thousands upon thousands of MMA fights since the sport became popular with the formation of the UFC.
Just think about all the punches, kicks and takedowns that have occurred between UFC 1 to UFC 153.
Still, there's a small handful of fights that fans still talk about to this day.
Some were so hyped that they ultimately fell short of our expectations, while others more than exceeded them. A few of these memorable bouts came out of nowhere to shock us all.
Whether it was the pre-fight hype, the action in the cage, or what transpired after, all of these fights became the most talked-about fights in MMA history.
Begin Slideshow

»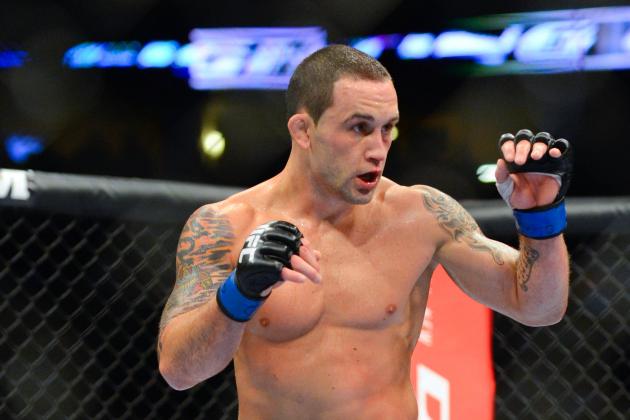 Ron Chenoy-US PRESSWIRE

Has there ever been a guy in so many close fights?
Frankie Edgar may be the MMA version of Rocky, but you could also very easily call him "The Comeback Kid."
Edgar first won the UFC Lightweight title at UFC 112 after dethroning BJ Penn. That fight was mired in controversy, but Edgar effectively squashed all claims of a Penn victory by dominating him in the rematch.
The champion's battles against Gray Maynard were also razor-close as well. Both the rematch and rubber match began the same way, with Edgar nearly being finished at multiple times.
In the second fight, Edgar was able to survive being dropped numerous times and fought his way back to a draw. In their third meeting, Edgar was able to drop Maynard in the fourth round for the TKO victory.
In his final title defense, Edgar lost a close decision to former WEC champ Benson Henderson. Their second meeting was also incredibly close to score, and saw Edgar defeated once more.
Each of his title fights were filled with controversy for their own reasons, but they all had fans hitting the message boards to state their claims.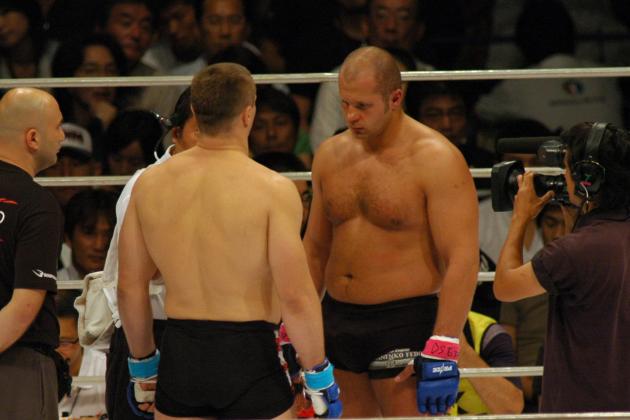 Tomokazu Tazawa/Getty Images

In what may have been the biggest heavyweight fight in Pride history, Fedor Emelianenko faced Mirko "Cro Cop" at Pride Final Conflict 2005.
"Cro Cop" was a huge fan favourite due to his devastating striking techniques. His vaunted left high-kick was expected to be on full display against the Russian Emelianenko.
Emelianenko was also an extremely popular fighter, due to his aggressive style, stoic nature and unbeaten streak in MMA.
When the two met, fans expected fireworks between the two.
Although Emelianenko's MMA base comes from a Sambo background, the Russian has no qualms with throwing heavy hands. That figured to play right into "Cro Cop's" strength of being a K-1 Kickboxing star.
Ultimately, Emelianenko was able to work his ground game to wear down the kickboxer, and even began to win some of the striking exchanges in the later minutes.
The fight didn't live up to the hype surrounding it, but there was no chance of that ever happening.
To this day, it remains one of the most talked-about fights in Pride history.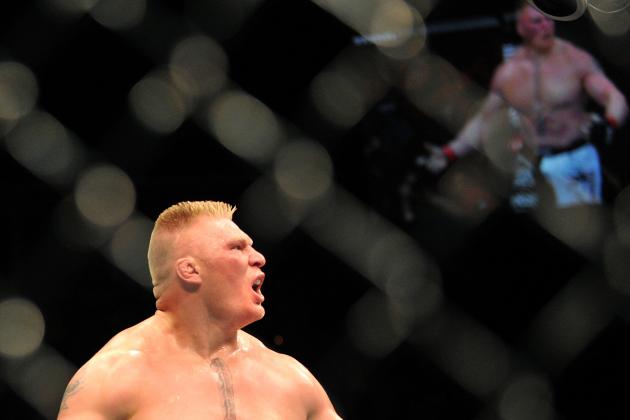 Jon Kopaloff/Getty Images

This was the closest thing combat sports fans had to a heavyweight showdown since the days of Mike Tyson.
Brock Lesnar and Frank Mir legitimately did not like each other, and both came into UFC 100 with gold around their waist.
Lesnar held the UFC Heavyweight title, while Mir held the interim title, a belt he won after becoming the first man to stop Antonio Rodrigo Nogueira.
The pre-fight hype coming into this was pretty crazy, as Lesnar and Mir didn't mince words when it came to talking about one another. Besides the fact that this was a huge matchup for the UFC, it also happened to be the main event of the biggest show in its history.
The fight wasn't that entertaining, with Lesnar providing a one-sided beatdown for nearly all of the fight.
What makes the fight so memorable, and what got people talking, was Lesnar's post-fight tirade in which he channeled his inner-WWE.
When your heavyweight champion disses one of your main sponsors and talks about his plans in the bedroom with his wife, it's going to generate a lot of buzz.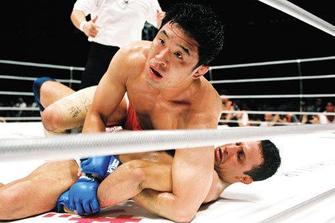 cagepotato.com
They didn't call him "The Gracie Hunter" for nothing.
Kazushi Sakuraba almost single-handedly destroyed the aura of invincibility surrounding the Gracie family and Gracie jiu-jitsu.
The first instance came when Sakuraba faced Royler Gracie at Pride 8. Sakuraba eventually secured a kimura, but Royler refused to tap. The referee intervened with just under two minutes left in the contest.
The win promoted Sakuraba to superstar status in Japan, but the Gracie family was extremely upset, as Royler never actually gave in.
The Gracies sent Royler's younger brother and UFC champion Royce Gracie to the Pride Grand Prix finals in 2000. The Gracies even prepared a specific set of rules in the event of a Sakuraba-Royce showdown.
The two eventually met under the rule that the fight would only end via submission or knockout.
Sakuraba and Gracie battled for 90 minutes, with the fight coming to an end after Rorion judged that his Royce could take no more. Despite claims that the fight was personal between the two, both Sakuraba and Gracie embraced one another in the ring.
These two fights are some of the most discussed in MMA history, due to Sakuraba ending the run of dominance by the Gracie family in MMA and becoming one of the first Japanese superstars in MMA.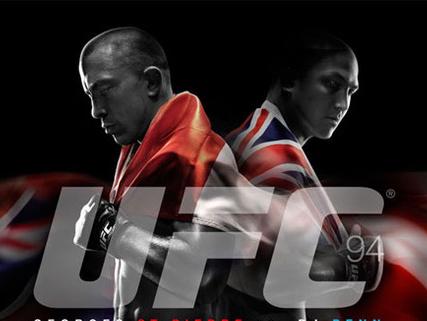 mmamania.com
When Georges St-Pierre met B.J. Penn at UFC 94, it was much more than just a highly anticipated rematch. The fight was a champion-vs.-champion showdown.
The two first met at UFC 58, with St-Pierre earning a very controversial split-decision victory over the Hawaiian.
Penn showcased his trademark takedown defense and boxing game in the first match, and it was expected that he'd do the same at UFC 94.
The only problem is that Penn seemed unmotivated for this fight, during the UFC Primetime series, while St-Pierre was at the top of his game.
Penn was able to thwart St-Pierre's takedowns in the first frame, but then steadily the fight went more and more the way of GSP.
In the end, GSP embarrassed Penn to the point where the lightweight champion refused to come out for the final round.
The hype for this fight far overshadowed the actual fight, as GSP controlled virtually every aspect of the bout.
Still, fans couldn't stop going back and forth as to how their favorite fighter was going to win prior to the fight, and all the Penn fans complained about "Grease-gate" following the bout.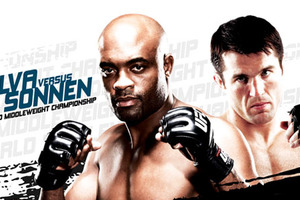 cagedinsider.com
Although the first meeting between Anderson Silva and Chael Sonnen didn't have nearly as much hype as their UFC 148 encounter, there was no shortage of drama.
For the months leading up to their showdown at UFC 117, Sonnen paraded himself around like the conquering hero sent to vanquish the unbeatable foe.
Many fans laughed at Sonnen's claims, while others simply brushed it aside as a fighter promoting his fight.
Boy, how wrong were we.
From the opening second, Sonnen dominated the fight. Silva had previously seemed untouchable, but Sonnen was able to destroy "The Spider's" aura of invincibility. Sonnen was just a few minutes away from being crowned UFC middleweight champ.
Then the biggest comeback in UFC history was mounted. Silva slapped on a desperation triangle choke that forced Sonnen to tap.
It was perhaps the most incredible moment in UFC history, with Silva pulling off the victory despite being beaten up on for the better part of four rounds.
What also helped this bout in being discussed by fans was Sonnen's failed drug test afterwards that caused him to be suspended.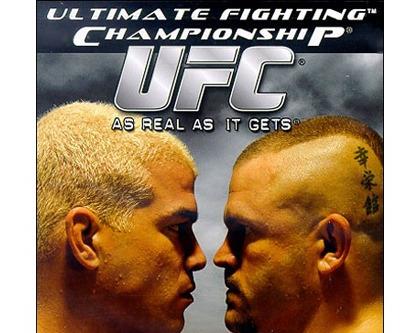 thecombatshop.com
UFC 47 was the UFC's first big hit on PPV. The rivalry between Chuck Liddell and Tito Ortiz was months in the making, as both men argued over whether or not they were truly friends.
Ortiz claimed they had made a bond during training that they wouldn't fight one another, while Liddell stated there was no bond and that Ortiz was ducking him.
The fans empathized with Liddell, and rumors of Ortiz dodging "The Iceman" were commonplace. That all came to a head when the two finally met at UFC 47.
The two men had a feeling-out process in the first round, but Liddell began to open up as the round came to a close. Ortiz shrugged off a Liddell high-kick and taunted "The Iceman" as the two went to their corners.
Liddell turned up the heat in the second round and landed a flurry of punches that caused a TKO stoppage.
Ortiz would claim the infamous "Liddell Eye-Poke" caused him to lose his vision.
It was the UFC's first mega PPV and mega-rivalry since the Zuffa takeover.
Both Liddell and Ortiz would go on to become stars within the company, but undoubtedly Liddell was the bigger superstar.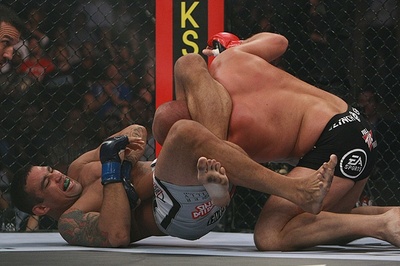 Dave Mandel/Sherdog
Oh, man.
That's the thought that went through everyone's mind, as Fedor Emelianenko tapped out to a Fabricio Werdum triangle choke.
It was the first time we saw Emelianenko legitimately lose in a MMA fight, and it effectively ended the aura of invincibility surrounding "The Last Emperor."
What made this moment ironic (to me at least) was the fact that Emelianenko survived all kinds of dangers during his undefeated run, but fell victim to a rookie mistake.
Werdum has used the win to catapult himself up the heavyweight rankings, while Emelianenko struggled during the rest of his tenure in Strikeforce, but was ultimately able to close out his MMA career with a series of wins.
After thinking about it, the win isn't as shocking, given Emelianenko was on the downside of his career, while Werdum, a jiu-jitsu master, was still in his prime.
Even so, Werdum's win was still one of MMA's biggest upsets.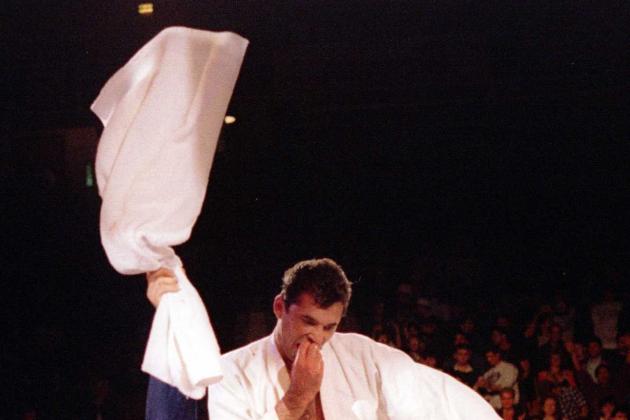 Holly Stein/Getty Images

Royce Gracie makes the list due to an overall performance, rather than a single fight.
When Gracie entered the cage against some of the chiseled behemoths standing across from him, fans were expecting quick KOs.
They instead witnessed the evolution of MMA before their very eyes.
Instead of seeing some devastating one-punch death strike, fight fans saw a small Brazilian use his family's martial art to win the UFC 1 tournament.
When Gracie was able to submit the talented Ken Shamrock, every MMA fan and analyst was left saying "Wait, what?"
Gracie's performance at UFC 1 is by far one of the most talked about performances ever, due to the revolutionary ramifications.
Without Gracie and his family's jiu-jitsu, the sport of MMA might look radically different than it does today.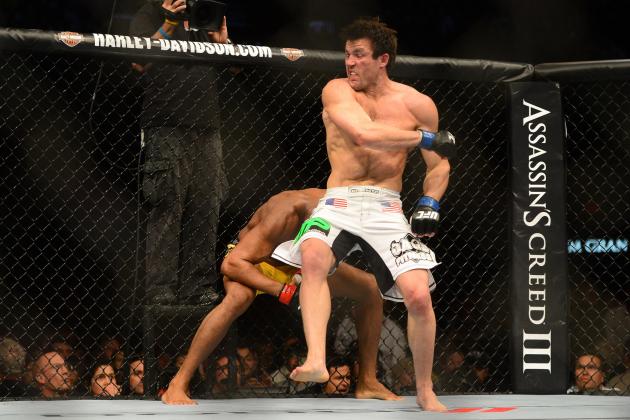 Mark J. Rebilas-US PRESSWIRE

It may have been the most hyped fight in UFC history when Chael Sonnen challenged Anderson Silva for the UFC middleweight title in a rematch.
Sonnen has never been shy when it comes to promoting a fight (other than his bout with Brian Stann), but there was just something about Silva that brought out the best (or worst depending, on your stance) in the Sonnen hype machine.
The former middleweight spent months antagonizing not only Silva, but virtually everyone who called the country of Brazil home.
Sonnen even made a comment about Silva's wife. It was strange to see someone take so much verbal abuse without offering anything in return.
That all changed with just days before the fight. During an UFC 148 press conference call, Silva unloaded with a barrage of verbal threats aimed directly at Sonnen. To his credit, Sonnen seemed unfazed, and prepared to do exactly what he had done at UFC 117.
For a round, Sonnen seemed well on his way of doing just that, dominating Silva with a quick takedown. The round belonged to the challenger, and it appeared we were in for a repeat of UFC 117.
And then the second round came.
Sonnen failed to take Silva down, and appeared to be mentally broken after it.
A failed spinning back fist later and Sonnen was on the ground, as "The Spider" pounded away, prompting a referee stoppage.
Their fight had by far the most hype, and possibly the most discussion afterward, due to the nature of how it all went down.