UFC on FX 6: Kyle Noke vs. Seth Baczynski Head-to-Toe Breakdown
Via TheMMAReport
UFC on FX 6 in Australia plays host to an exciting affair in the welterweight division as Australia's own Kyle Noke takes on the surging Seth Baczynski.
Both men are great competitors and veterans of The Ultimate Fighter 11. Noke was the first pick for Team Liddell, while Baczynski was the final pick for Team Ortiz. This fight will show how both men have grown.
Here is a head-to-toe breakdown of Noke and Baczynski's upcoming scrap.
Striking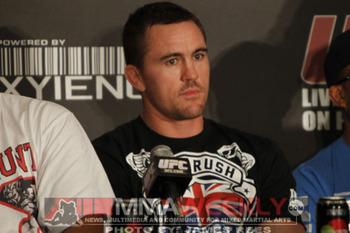 Via MMAWeekly
Both men have power in their hands and can end fights with their hands.
Kyle Noke comes from a boxing background and has used his hands to put away seven opponents with strikes. He owns UFC knockouts of Josh Bryant and most recently, Charlie Brenneman.
Seth Baczynski is better known for his submissions, but he does own six wins by knockout. Recently, he added Simeon Thoresen to his list of knockout victims, joining other notables Tim McKenzie, Alex Garcia and James Warfield.
Both men can put each other to sleep, but Noke gets the slight edge here for technique and power in combination.
Edge: Noke
Wrestling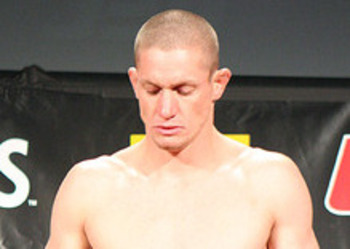 Via MMAWeekly
Neither man is a power wrestler, but both men have takedowns and work with a number of great wrestlers.
Kyle Noke, who trains with Greg Jackson's camp, has shown he is capable of getting opponents to the ground. With Jackson's MMA, Noke has notable wrestlers at his disposal, such as Clay Guida and Jon Jones, to help him out.
Seth Baczynski is in a similar position training out of Power MMA and Fitness. He trains alongside Ryan Bader and C.B. Dollaway to get him prepped for this fight.
Both men are capable of takedowns, but there is no edge here.
Edge: Push
Grappling/Submissions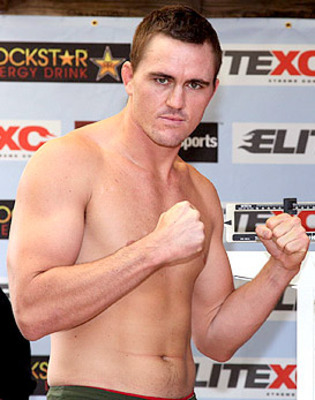 Via MMAWeekly
Both men are tremendously underrated grapplers with a good arsenal of submissions.
Kyle Noke owns eight submission wins to his record against just two submission losses. He has choked out Chris Camozzi and Rob Kimmons while with the UFC, showing how good he can be on the ground.
Seth Baczynski has 10 submission wins, but he has been tapped out three times. Matt Brown and Clay Harvison have fallen victim to Baczynski's submission game while in the UFC.
It is close, but Noke's size and experience earns him a very close edge.
Edge: Noke
Prediction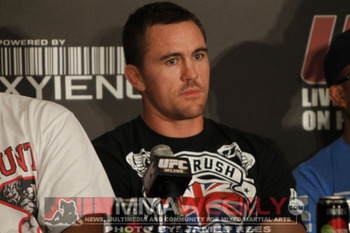 MMAweekly
This one will be a good one, believe me. Both guys have tremendously improved throughout their UFC tenures, and since being on The Ultimate Fighter.
On the feet, Kyle Noke's speed, technical prowess and power will give Seth Baczynski problems throughout. Baczynski will try to get the fight down, but Noke will be ready for him.
Noke may knock him out late in the fight, but I think Baczynski is durable enough to just absorb the punishment. Expect a Noke victory on the scorecards.
Prediction: Noke def. Baczynski via decision or late knockout
Keep Reading