Picking a World Series Winner Using San Francisco & Detroit Cultural Superiority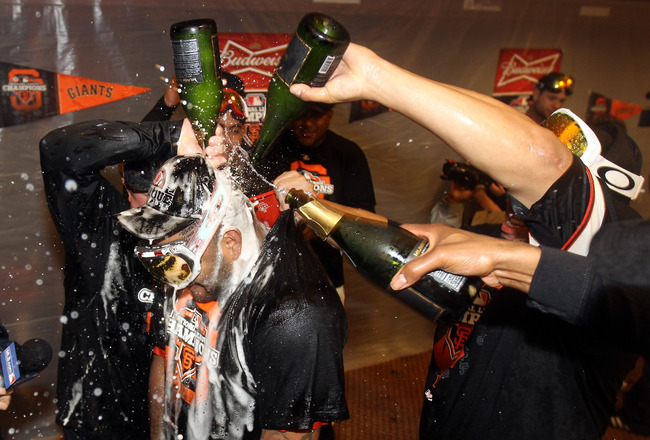 Christian Petersen/Getty Images
Both Detroit and San Francisco are fantastic cities with great Americans who are wonderful sports fans.
Now let's try to figure out which city is better!
With the World Series between the Tigers and Giants ready to kick off, we thought it would be fun to determine which city is more likely to host a parade next week, but rather than break down the lineups, the starting rotations, the bullpens and the managers, we're trying to ascertain the upcoming World Series winner through cultural superiority.
Is it possible to determine the World Series champion based on which city is better in a totally arbitrary assessment of random cultural references from each place?
Sure it's possible. Why the heck isn't it possible?
Nobody has any idea who will win this series on the field. The Giants were left for dead six times this postseason and made it to the World Series. The Tigers had fewer wins than two teams that didn't even qualify for the playoffs and they made it to the Fall Classic as well.
Both teams deserve to be there and both fanbases will do their all to make sure home-field advantage is more than just whoever gets up to bat last. The fans matter, which is why the cities will be just as important in this matchup as the teams that represent them.
Besides, have you ever talked to a Yankees fan about anything? Recent struggles notwithstanding, Yankees fans have developed a superiority complex through the team's success. It's like somehow winning nearly 30 World Series has not only made the Yankees better than every other team, but the success had made their fans superior to the rest of us; like rooting for a winner has transformed them into winners by osmosis.
So, if a team's success can make those who live in the same city feel superior, maybe it works the other way around. Maybe a city's success can put one team over the top in this too-close-to-call World Series.
Let's give it a shot in a seven-game, winner-takes-all World Series of Cultural Superiority. Have fun with this, especially the city that loses.
Game 1: Music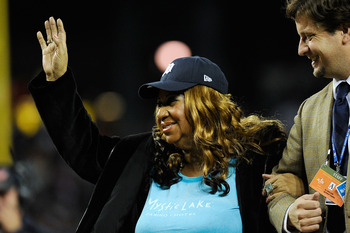 R-E-S-P-E-C-T.
Kevork Djansezian/Getty Images
At first I thought Detroit would win this game in a blowout. Motown? Are you kidding me? Is there another town in the entire country, outside of New Orleans for jazz, that is more synonymous with one style of music?
Motown was more than just music. Motown was an enormous part of the changing culture across America in the 1960s.
Sure, San Francisco can take credit for the hippie movement of a similar time in history, and a case can be made that hippies had just as much, if not more cultural impact over a generation than anyone coming out of Detroit at the time.
Jerry Garcia was from San Francisco, so there's that, too. Carlos Santana and Huey Lewis and Courtney Love and Vince Guaraldi, who composed music for the Peanuts cartoons, are all from San Francisco. Tony Bennett once left his heart there.
Still, it's not Detroit. Aretha Franklin, Diana Ross and The Supremes, Smokey Robinson and The Miracles, Stevie Wonder, The Four Tops, and The Temptations all came through Detroit.
You like rock and roll? How about Alice Cooper or Iggy Pop or Bob Seger or Glenn Frey or Ted Nugent or the Suicide Machines?
Hey, what about Madonna? She was raised in the suburbs of Detroit.
Are we dating ourselves? How about more recent stars like Eminem or Xzibit or The White Stripes or The Raconteurs or, for better or worse, Kid Rock?
Detroit wins Game 1. It's really not close.
Game 2: TV Shows in or About the City
Stephen Dunn/Getty Images
Before doing the research—read: looking it up on Wikipedia—I thought Detroit would take this game. After looking at the actual shows, it might be a San Francisco blowout.
Detroit does have Home Improvement, which, for however annoying you may find Tim Allen's shtick, was a good, wholesome family comedy for its time. Plus, Richard Karn ended up as a host on Family Feud and Pamela Anderson ended up…well, everywhere. Did you ever wish that Tool Time was the actual show and the rest of the family stuff would just go away? Other than Wilson, who was good in my book.
But I digress.
Detroit had Martin. It also was the setting for 8 Simple Rules; John Ritter, may he rest in peace. Detroit 1-8-7 was a short-lived cop drama a few years ago that really deserved more attention than it got. Hardcore Pawn reportedly takes place there, which is not to be confused with the OTHER show about a pawn shop that's incredibly popular. America!
Oh, and Freaks and Geeks was in Detroit? Wait, this might be closer than I thought.
San Francisco had, wow, a lot of shows. We all know Full House was in San Francisco because they crammed the city down our throats during the credits. (Try to get THAT theme out of your heads now.)
Ironside may be the most famous show from San Francisco. That, or Party of Five. Dharma & Greg took place in San Francisco, which makes a lot of sense given the hippie undertones. I'm going to save time by just naming names now: Monk, Nash Bridges, Charmed, That's So Raven and Too Close For Comfort; Ted Knight, may he rest in peace.
There are a lot more, but maybe the most important show on the list puts San Francisco over the top: MythBusters.
Game 2 goes to San Francisco.
Game 3: Most Famous Person (Or Celebrity, If Celebrities Are People)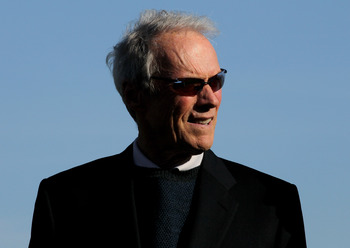 Stephen Dunn/Getty Images
I was going to make this about the current rash of fake celebrities in this country, trying to find which city had the least "most annoying" celebrity. The problem with that is, other than maybe a Real Housewife or something, the celebrities from both towns are super legit.
Now, we've already addressed the music side of things, but that got me thinking of who the most famous celebrity from a city might be. I'm outside Philadelphia, and while there are hundreds of famous people I can name off the top of my head, nobody in this town will ever be more famous than Benjamin Franklin. (Yes, he was born in Boston, but that's not the point.)
Celebrity is a relative term. Perhaps finding the most famous person would be best.
In San Francisco, might the most famous person be Clint Eastwood? Is there a person in America who doesn't know Eastwood? That would be hard to imagine.
That said, there are two others in the running who may be more famous. Joe DiMaggio hails from San Francisco, so for our purposes as sports nerds, he might be the guy.
Did you know that Mel Blanc was from San Francisco? While you may not know his name, you certainly know his voice. Blanc was the voice of Bugs Bunny, Daffy Duck, Porky Pig, Tweety, Sylvester, Yosemite Sam, Foghorn Leghorn, Marvin the Martian, Pepe le Pew, Speedy Gonzales and the Tasmanian Devil.
Oh, right, Blanc was also the voice of Barney Rubble on The Flintstones and Cosmo Spacely on The Jetsons.
Clint Eastwood, Joe DiMaggio or nearly every great cartoon character of a generation. That's all, folks.
Though when I asked Bleacher Report's King Kaufman who the most famous person from San Francisco may be, he tried to convince me that Emperor Norton is more famous than everyone. That—read he—is insane. The Emperor, not King.
For Detroit, there are a lot of very famous people but not too many who stand out from the crowd like, say, Bugs Bunny might. Having said that, Henry Ford has a pretty famous name, so I'd probably go with him.
If that doesn't work for you, maybe James Earl Jones would be better suited for this conversation. Is Bugs Bunny's voice more famous than Darth Vader's? Is Diana Ross's voice more famous than either of them?
Game 3 goes to San Francisco, probably in extra innings on a disputed call that has people clamoring for robot umpires.
Game 4: Food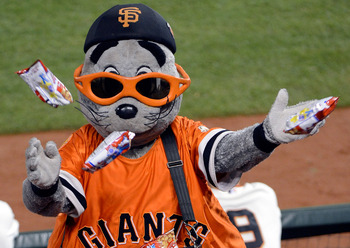 I hear seal meat is delicious too.
Thearon W. Henderson/Getty Images
Detroit and San Francisco are very different cities when it comes to food. I'll let a few locals handle this one.
B/R baseball writer Ian Casselberry shared this with us:
I used to think that metro Detroit really didn't have any food distinctive to the area, but since moving away, I've really come to miss the Detroit Coney Dog.

Yes, to some, it might just look like a chili dog. And it's named after Coney Island, which isn't in Detroit. But there is history and character in every bite of a Detroit Coney. Its origins go back to Greek immigrants who put down roots in the Detroit area, establishing a business for their family but also providing a good, cheap meal for the working-class citizenry.

But it's not just about the hot dogs slathered in chili sauce, mustard and onions. It's about the establishments that serve them. Coney Islands are a place where you can get a solid breakfast, lunch or dinner at an affordable price among people of all different ages, backgrounds and professions. You know what you'll get and it's comforting.
Kaufman countered with this:
An anecdote. When I worked at the Examiner, the real estate editor, a rather refined fellow in his 50s, went to Paris with his wife. He came back, said they had a lovely time, etc., etc., but also said this: "All my life I've looked forward to going to Paris for the great restaurants there. And you know what? I was disappointed. The restaurants were fine. They were wonderful. But not as good as San Francisco."
Let me just say if your most famous food is named after a part of a different city (Coney Island) because that food is more famous there than in your city, you should automatically be disqualified.
Plus, San Francisco has great sourdough, which should be worth extra points. And it has Incanto, which I am still kicking myself for not forcing the B/R staff to take me to last time I was there. Chris Cosentino, if you are reading this, I would like to be friends and if we ever hang out as friends, I would like you to bring the food. Does that make me an awful person?
Game 4 is a blowout. There are 100 restaurants I could have mentioned.
Game 5: Beer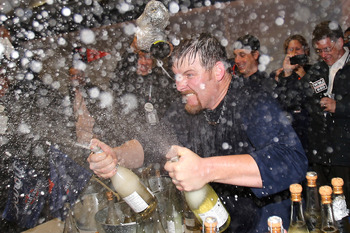 There is beer in there somewhere.
Jonathan Daniel/Getty Images
Down 3-1, Detroit needs to make a move, culturally speaking. Thank goodness there is beer. Thank goodness there is Stroh's.
NFL lead writer Mike Schottey chimed in on Detroit's beer edge:
If the entire state of Michigan is involved in the beer battle, Bell's and New Holland take this home. Detroit as a city, though, is developing as a quality microbrew city.

Historically speaking, Stroh's will always have a special place in the hearts of anyone who was once a college student.
See, I always thought of San Francisco as a wine city. Our editor Mark Smoyer gave me the scoop on the local beer:
San Francisco has a classic beer, Anchor Steam, brewed in SF since 1896. And it's hippest current beer could be Speakeasy, which started in 1997 and has slowly penetrated more and more bars. Get out of San Francisco a little bit, and you can find the brewery for Trumer Pils, in Berkeley, Gordon Biersch, in the South Bay, and Lagunitas, in the North Bay. Lots of variety, but maybe too much heavy beer.
B/R scribe Ty Schalter may be tipping his hand, or mug, to the other side:
Stroh's used to be Detroit's claim to beer fame. It was "fire brewed," I guess, before it got bought by Pabst. Today, most of Michigan's best breweries are on the west side of the state, but Detroit Beer Co. and Atwater Block do a good job.

I'd agree that Anchor Steam is not the world conqueror it's made out to be, but I've had the Anchor Porter and it's completely awesome. I don't think there's a beer brewed in Detroit that good.
Did you know Kid Rock has his own beer? Or had, until he severed ties with the brewer who was evicted from its facility. Still, having your own beer would be pretty badass. Badass. That's the name of it, if it exists.
Beer, like food, is a personal taste. But any beer company that also made ice cream is a beer company I can get behind. Detroit wins a squeaker.
Game 6: Chief Export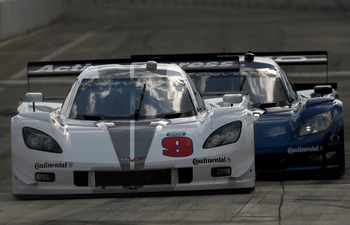 Jonathan Ferrey/Getty Images
San Francisco is probably responsible for more technological inventions and creations than any other major city in America.
San Francisco gives us Google.
Detroit gives us cars.
So the question is, which is more important: the information superhighway or the ability to drive on an actual highway?
I understand the irony of an Internet writer choosing anything over his livelihood, especially when our main offices are in San Francisco. Still, there is no invention in the history of the world better than the car. The fact that Detroit is still pumping them out, albeit with a little help from the government bailouts, is pretty darn impressive and should be supported by purchasing them. Just go online and…wait…
Game 6 goes to Detroit. I still love you, Internet.
Game 7: Baseball – the Best Player, Past and Present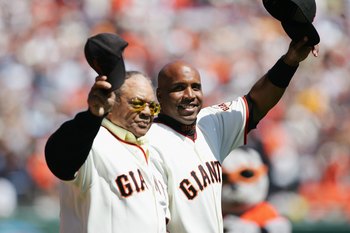 Jed Jacobsohn/Getty Images
With the series conveniently tied, let's try to figure out which city boasts the better players now, and all time.
First, Detroit has Justin Verlander who won the Cy Young and MVP last year. The Tigers also have Miguel Cabrera, who just recorded the first Triple Crown in a generation.
The Giants have Buster Posey who could win the NL MVP and Tim Lincecum who, despite coming out of the bullpen now, does have two Cy Young Awards to Verlander's one.
If we are talking right now, the lead goes to Detroit. But when we talk about the best players of all time, San Francisco comes back in a big way.
The Tigers have some great baseball names in their history. Hank Greenberg, Al Kaline, Sparky Anderson as a manger. Some guy named Ty Cobb.
Cobb is obviously the best Tiger ever, but is he better than the best Giant?
No, but it's close.
Willie Mays is regarded by many as the second-best baseball player of all time after Babe Ruth. To be fair, we're splitting hairs here. None of us saw Cobb play, so it's hard to know if he was or wasn't better than Mays.
Still, when you consider that Barry Bonds was the best player of his generation, clean or otherwise, it's hard to consider Cobb better than both Mays and Bonds. I know I'm creating a debate between Bonds and Greenberg that I just can't win, but the point still remains, I'd take Mays over anyone in the history of the game not named Ruth. I'd take Bonds, in his prime, over almost anyone else.
Of course, Christy Mathewson might have been better than all of them, but that's a debate for another day.
Game 7 goes to the Giants, thanks to some all-time greats.
A Winner Is Crowned: Let's Plan the Parade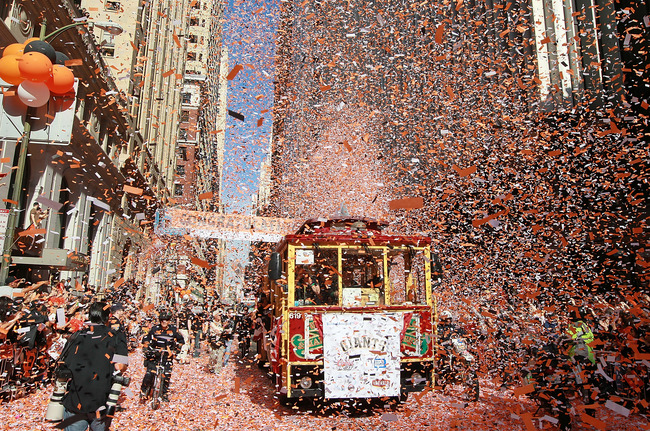 Justin Sullivan/Getty Images
In a close cultural competition, San Francisco comes out on top of Detroit four games to three, winning TV shows, celebrities, food and historical players, while losing music, beer and chief exports.
We can only hope the actual series will be this close. For now, the eventual winner can be just as hotly debated.
Keep Reading