Is Ahmad Bradshaw Right? Should Giants Run the Ball More?
Use your ← → (arrow) keys to browse more stories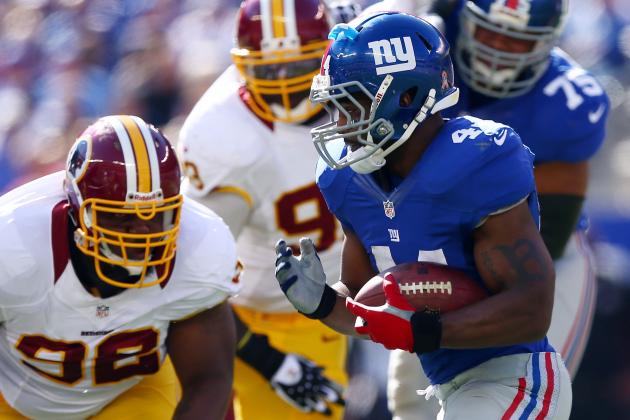 Elsa/Getty Images

Ahmad Bradshaw certainly isn't shy. As we've seen from him before, the running back again got fired up on the sidelines during the Giants' 27-23 win over Washington on Sunday.