MLB Free Agency: 18 Players Who Are About to Get Filthy Rich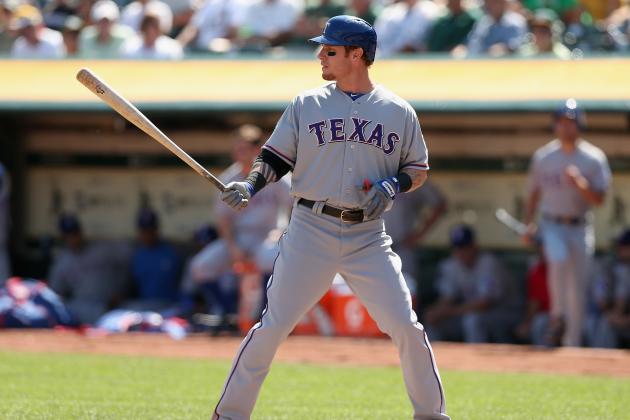 Ezra Shaw/Getty Images

Several players across MLB are about to get paid.
A few of them may need to bring along a wheelbarrow.
This year's crop of free agents may not rival that of last year's, and it's highly doubtful that anyone is going to walk away with $240 million (Albert Pujols)—or even $214 million (Prince Fielder).
However, between $150-$200 million is not out of the question.
Here is a list of players who could very well join the ranks of the filthy rich this offseason.
Begin Slideshow

»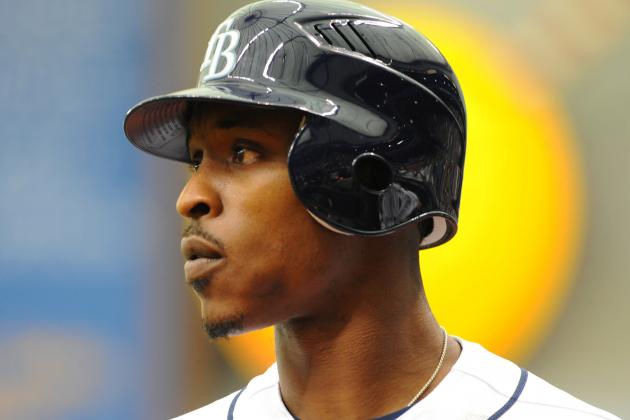 Al Messerschmidt/Getty Images

At just 28 years of age, free-agent center fielder B.J. Upton has already been in the majors for eight seasons. In that time, Upton has amassed over 100 home runs and five straight seasons with at least 30 stolen bases.
Upton has also earned over $16 million for his efforts during that time as well.
He'll likely match that in less than two seasons with his new contract.
Upton will definitely have value this winter for several teams. His power and speed work in his favor, and teams will have no issue offering at least a five-year deal for a player of Upton's age.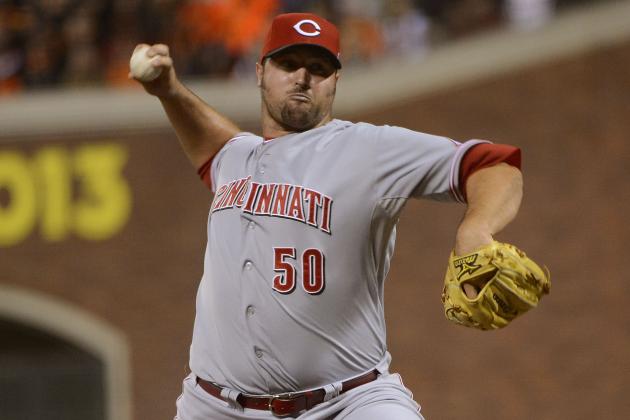 Thearon W. Henderson/Getty Images

With a relatively weak closer's market compared to last year's, Jonathan Broxton will be sought after and will likely get a big contract.
Broxton made $4 million this season—first closing for the Kansas City Royals, then as support for closer Aroldis Chapman with the Cincinnati Reds.
With 27 saves and a 2.48 ERA, Broxton could be looking at a multi-year deal in the $6-$8 million range.
Not too shabby for a guy who took a pay cut to resurrect his career.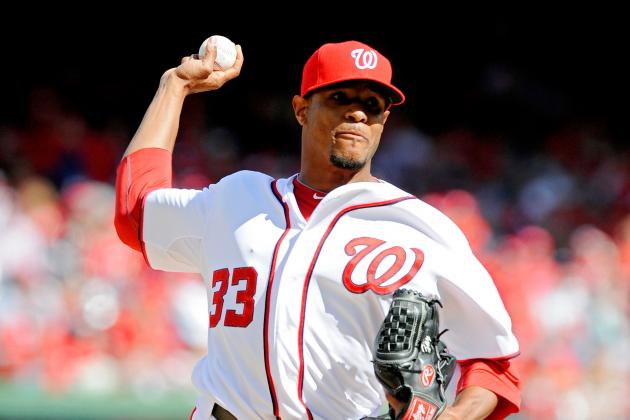 Patrick McDermott/Getty Images

Starting pitcher Edwin Jackson will spend his second consecutive offseason looking for a multi-year contract.
He just might get it this time around.
Jackson was certainly not lights-out this past season for the Washington Nationals. In fact, his numbers (10-11, 4.03 ERA) were eerily similar to his career marks (70-71, 4.40).
But someone will make him richer than he already is.
Teams have a history of overpaying for middle-of-the-rotation guys. John Lackey was paid $82.5 million over five years by the Red Sox to essentially serve as the No. 3 starter behind Josh Beckett and Jon Lester.
The St. Louis Cardinals just gave a one-year, $8.75 million contract extension to Jake Westbrook, and he wasn't even good enough to make their postseason roster.
Jackson will get paid this winter. At least one GM will value him way too much.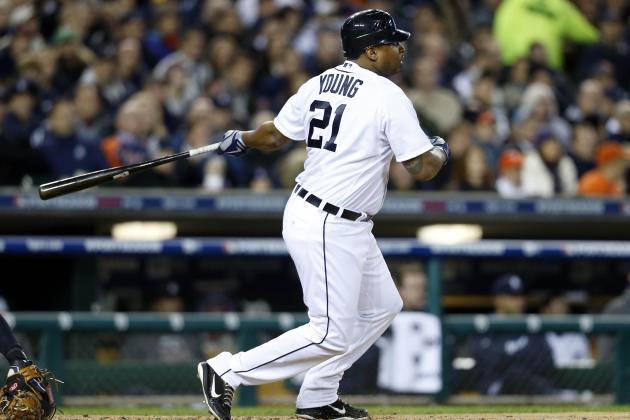 Rick Osentoski-USA TODAY Sports

Free-agent outfielder/designated hitter Delmon Young is hitting the open market as a young 27-year-old, but with considerable baggage.
His racial outburst and arrest for assault this past spring will likely be on the minds of general managers as they consider the merits of bringing Young on board.
As a hitter, Young has the ability to mash, clubbing 18 home runs with 67 RBI this past season for the Detroit Tigers. And he's continued to help his team during the postseason, hitting .353 with two homers in the Tigers' four-game sweep of the New York Yankees, earning ALCS MVP honors.
But will Young command a lofty contract?
Age is obviously in his favor, but he is definitely not gifted defensively, and a .296 on-base percentage with just 20 walks in 608 plate appearances doesn't help him.
But hey, it's baseball. Someone always overpays.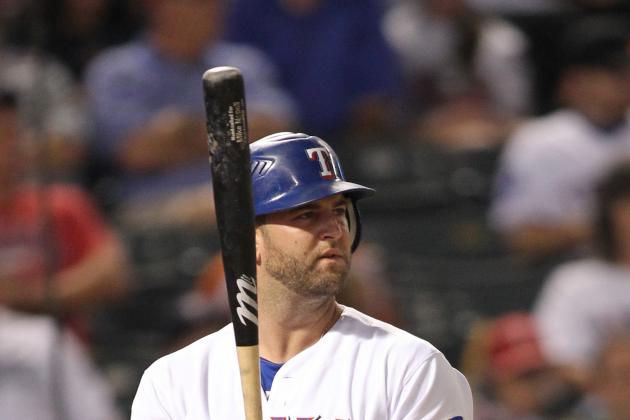 Tim Heitman-US PRESSWIRE

After a career year offensively in 2011, Texas Rangers catcher Mike Napoli had a considerable decline in his production this past season.
Napoli hit just .227 with 24 home runs and 56 RBI—a far cry from a .320 average, 30 home runs and 75 RBI in the previous year.
Napoli also saw a dramatic rise in his strikeout rate—from 19.7 percent in 2011 to 30.0 percent this year.
Much of Napoli's offensive ineptitude this year can be blamed on nagging injuries. He dealt with a sprained ankle in spring training that carried over from last year's World Series, left and right quad injuries and a sprained knee.
He re-injured the left quad in August, landing him on the disabled list for over a month.
Napoli was paid $9.4 million last season in his final year of arbitration eligibility. The Rangers clearly have decisions to make behind the plate. Geovany Soto is still arbitration-eligible, but likely not a long-term answer.
A three-year, $30 million isn't out of the question for Napoli, either from the Rangers or any number of other teams desperately in need of offensive help behind the plate.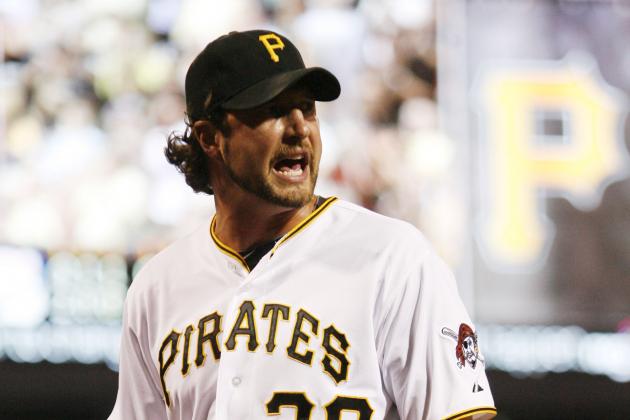 Charles LeClaire-US PRESSWIRE

In 2010, Pittsburgh Pirates reliever Jason Grilli thought his career might be over. Now, just two-plus years later, he could be looking at a hefty pay raise.
Grilli missed the entire 2010 season after a loose bone chip in his right knee tore through his quad muscle. After doctors reattached the ligament to his kneecap, Grilli went through intense rehab just to have a fighting chance at pitching again.
In 2012, Grilli posted a 2.91 ERA in 64 appearances for the Pirates—arguably one of their most reliable bullpen arms. And he did it while making just $1.1 million.
Grilli won't draw a paycheck anywhere near that of a Jonathan Papelbon, but even at triple his current salary, he'd still qualify as filthy rich in my book.
Jonathan Daniel/Getty Images

A player who puts up career numbers at the age of 35 is not in itself unusual. However, when you add the demands of the position of catcher, it certainly becomes unusual.
That's what Chicago White Sox backstop A.J. Pierzynksi did this past season. He hit a career-best 27 home runs and tied a career high with 77 RBI—all while catching 126 games in his 15th season.
Pierzynski won't be getting a long-term contract, not at his age, but Chicago could well set him up to retire in a White Sox uniform with a nice fat paycheck.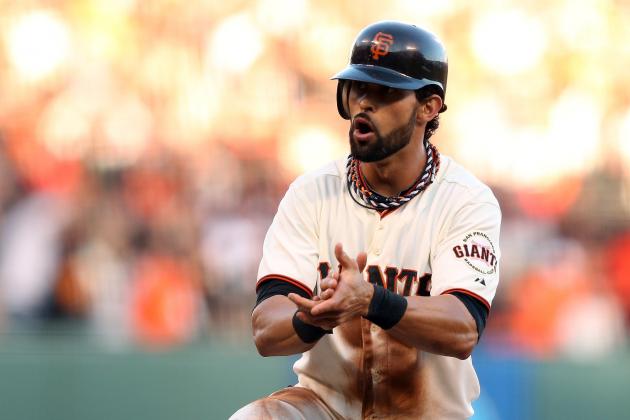 Ezra Shaw/Getty Images

During this past offseason, the New York Mets and San Francisco Giants traded outfielders, with the Mets getting Andres Torres and the Giants acquiring Angel Pagan.
It's safe to say the Giants got the better of that deal.
Pagan was stellar for the Giants at the top of the order, hitting .288 with a major league-leading 15 triples. He brought the element of speed, stealing 29 bases.
Pagan will become a free agent for the first time, and while he's made $11.1 million during his career, he could conceivably make close to that in one season alone with his next contract.
My guess is that Giants GM Brian Sabean will have Pagan locked up long before other teams get the chance to do their bidding.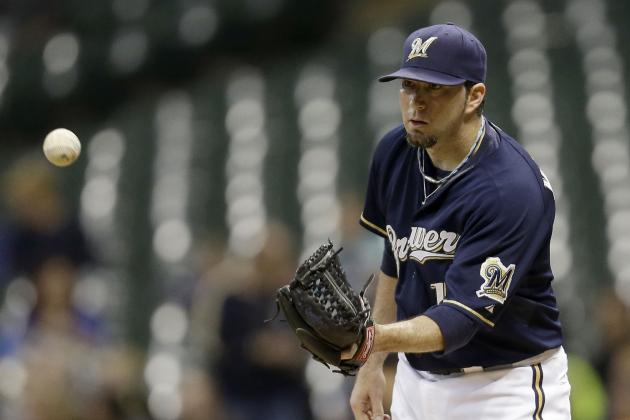 Mike McGinnis/Getty Images

This winter, free-agent starting pitcher Shaun Marcum will be looking for a nice payday. Unfortunately, it won't be coming from the Milwaukee Brewers.
Marcum told Todd Rosiak of the Milwaukee Journal-Sentinel earlier this month that the Brewers haven't reached out to him, and he's not expecting them to.
"They haven't said anything. I think that ship sailed a long time ago," Marcum said. "It's just one of those things. It's baseball, it's a business and we all understand that. You play to get to free agency, so we'll see what happens."
Injury concerns will be on the minds of general managers as they ponder whether to take a chance on Marcum. An elbow strain kept him off the mound for two months this past season, although he returned in September and made three quality starts before the end of the season.
Marcum is well aware his checkered past with injuries could hinder negotiations with other teams:
I've had a few injuries in my career; it's part of the job, part of pitching. But I think track records speak for themselves. Being able to come here and pitch, and pitch in the American League East and to have an ERA around 3.70 for a career (3.76) and close to 1,000 innings, that's a track record that speaks for itself.
The track record is solid, no doubt. And someone will pay for that track record, regardless of injury concerns.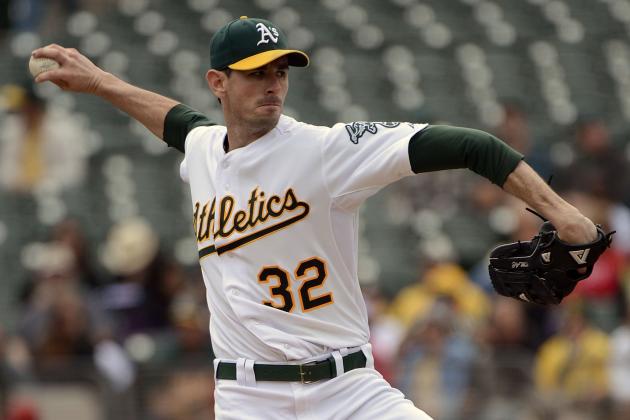 Thearon W. Henderson/Getty Images

While free-agent pitcher Shaun Marcum presents an interesting case due to injury concerns, Brandon McCarthy presents even more of an issue.
The key phrase concerning McCarthy is "if he can stay healthy."
Shoulder injuries have the been the issue for McCarthy ever since he started his professional career. He missed the entire 2010 season with a stress fracture, and he also missed a good chunk of the 2008 season with elbow issues.
You can see why McCarthy is such a conundrum now, right?
However, enough has been seen of McCarthy in the past two seasons that clearly draws the interests of opposing GMs. His overall ERA of 3.29 since the beginning of 2011 is the third-best of any starting pitcher in this year's free-agent class (Kyle Lohse, 3.11; Hiroki Kuroda, 3.20).
It's entirely possible that the A's could retain McCarthy. He'd already stated a desire to remain in Oakland before his emergency brain surgery after getting hit in the head by a line drive off the bat of Los Angeles Angels shortstop Erick Aybar. The response from fans and management following his surgery cemented McCarthy's wish to stay.
Either way, McCarthy will be a lot richer as a result.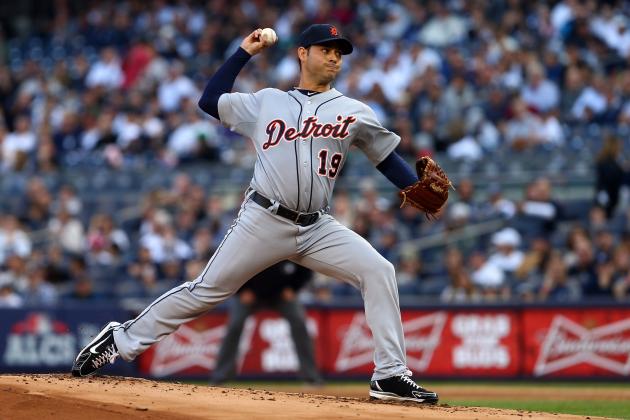 Alex Trautwig/Getty Images

It appears that Detroit Tigers starting pitcher Anibal Sanchez has been saving his best for last. And that best just might land him a fat paycheck this offseason.
Sanchez was excellent in the final month of the season, posting a 2.43 ERA in six starts. He's picked it up in the postseason as well, with a sparkling 1.35 ERA and 0.98 WHIP in two starts, including a dazzling seven-inning, three-hit performance against the New York Yankees in the ALCS.
If Sanchez's recent success continues in the World Series, there could be a nice payday waiting for him in November.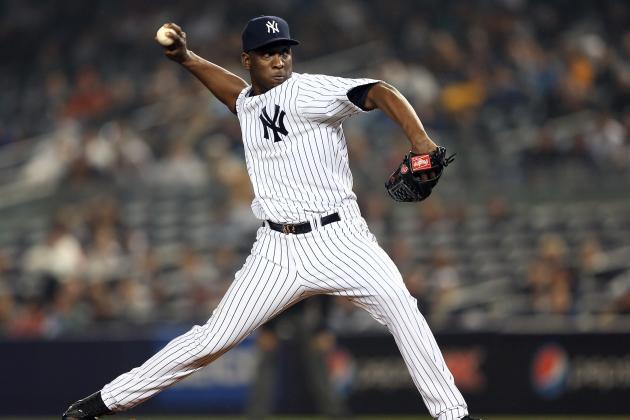 Elsa/Getty Images

There have already been strong indications that New York Yankees closer Rafael Soriano will opt out of the final year of his contract, worth $14 million.
If that happens, Jon Heyman of CBSSports.com tweeted that the Yankees would make a qualifying offer to retain Soriano.
It certainly makes sense, given the uncertainty of Mariano Rivera's return. If Rivera is indeed healthy, he'll likely pitch only one season anyway, with Soriano waiting in the wings.
Soriano's stock is certainly on the rise after replacing Rivera and posting 42 saves with a 2.26 ERA.
Soriano's not stupid. First, he has Scott Boras for an agent, and second, he knows there's a sucker—er, team—out there that will give him a long-term contract worth much more than $14 million.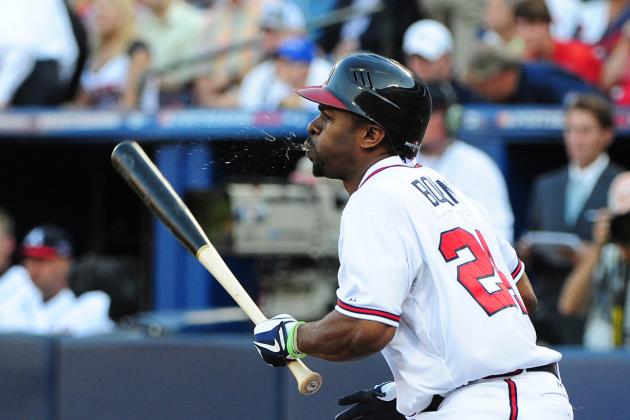 Scott Cunningham/Getty Images

Ah, another Scott Boras client looking to get paid.
Atlanta Braves center fielder Michael Bourn will be one of the more highly sought-after free agents this coming offseason. With a combination of speed, ability to get on base and solid defensive instincts, Bourn is likely to be looking somewhere in the range of five years and $60 million.
The Braves do have money to spend, with both Chipper Jones and Derek Lowe coming off the books. However, dealing with Boras is another matter entirely, and he'll do all he can to drive up Bourn's value as high as possible.
Either way, Bourn will be filthy rich as a result.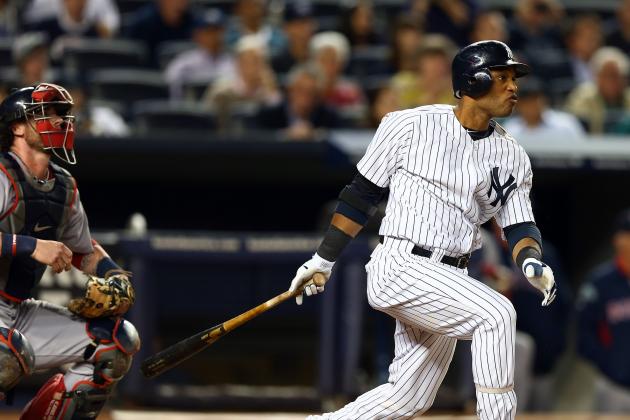 Elsa/Getty Images

New York Yankees second baseman Robinson Cano turned 30 years old on Monday. In his 30th year, he could become even richer than he already is.
Cano has already made just under $43 million in his career, and he's scheduled to make another $15 million in 2013 if the Yankees exercise his option.
My guess is that not only will they exercise it, but they'll extend Cano as well.
There's a lot of question marks surrounding the Yankees this offseason. Nick Swisher is likely gone, center fielder Curtis Granderson's long-term future is in doubt and several aging veterans (Eric Chavez, Andruw Jones, Raul Ibanez, Andy Pettitte) are free agents as well.
One decision that should be a no-brainer is signing Cano. He is the heart and soul of the offense and will continue to be in the coming years.
Re-signing Cano should be the easiest decision GM Brian Cashman makes this winter.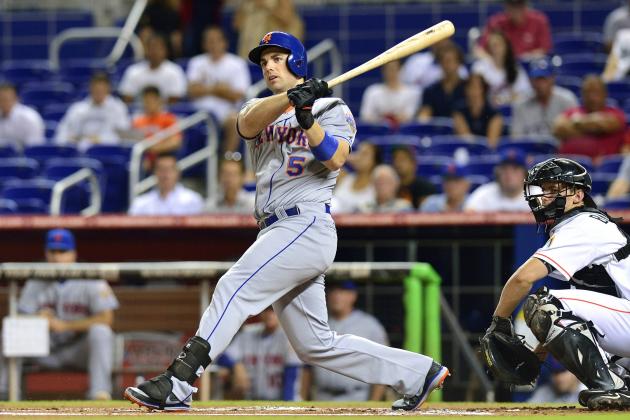 Steve Mitchell-US PRESSWIRE

New York Mets third baseman David Wright and general manager Sandy Alderson have already started discussions on a long-term contract to keep Wright in New York.
Alderson told WFAN radio early in October that he intends to move quickly in getting Wright on board. The Mets hold a $16 million option on Wright for next season.
It's conceivable that Wright could be signed to a deal similar to the one inked by Washington Nationals third baseman Ryan Zimmerman earlier this year: six years and $100 million.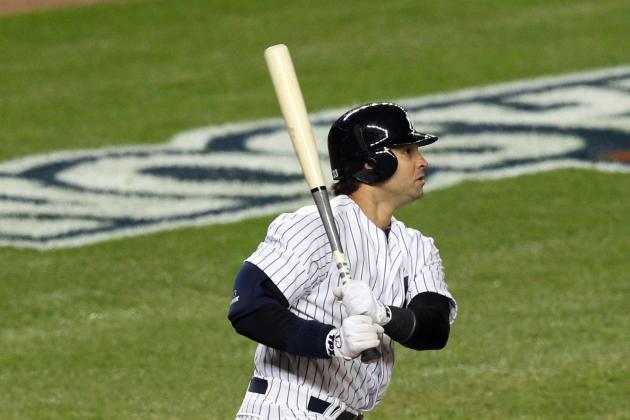 Brad Penner-USA TODAY Sports

No matter how you feel about New York Yankees right fielder Nick Swisher's postseason numbers—and they are abysmal—he will still get paid this offseason.
The .169 career average in the playoffs certainly doesn't help Swisher's cause, but he still produces with amazing consistency during the regular season. He's always good for somewhere around 25 home runs and 85 RBI. Any general manager worth his salt would be happy to take that.
There was speculation earlier this season that Swisher was looking for a contract comparable to the one signed by Jayson Werth with the Washington Nationals two years ago: seven years and $126 million.
That's not likely to happen, but Swisher could possibly see something much farther north than his current $10.25 million salary.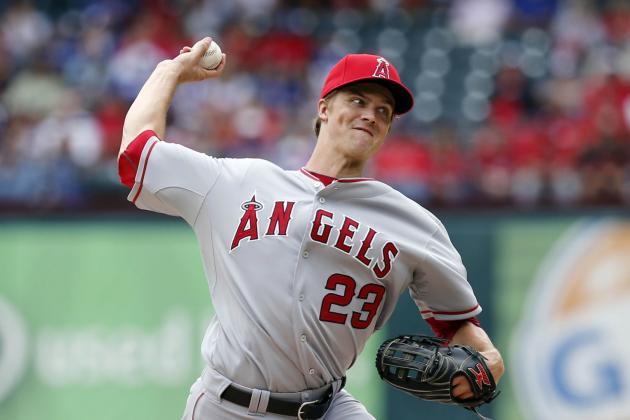 Jim Cowsert-US PRESSWIRE

Starting pitcher Zack Greinke is absolutely the top pitcher on the market this winter, and $100 million likely won't be enough to sign him.
His old team, the Milwaukee Brewers, reportedly offered him a five-year contract for at least that much money, and Greinke turned it down. That prompted the Brewers to get what they could for Greinke in late July.
With the signings of Matt Cain and Cole Hamels this past season, Greinke has an idea of his worth. The Los Angeles Angels, Greinke's current team, are aware of his worth as well. They may be willing to part ways with both Dan Haren and Ervin Santana to free up the money necessary to ink Greinke long term.
If the Angels fail in their negotiations, the bidding war could get nasty. Greinke will walk away a filthy rich young man no matter where he ends up.
Matthew Emmons-US PRESSWIRE

No matter how you slice and dice Texas Rangers outfielder Josh Hamilton's 2012 season, he's headed toward a bloated paycheck.
Yes, the months of June and July were miserable for Hamilton. Yes, he picked an inopportune time to lay off the smokeless tobacco. And yes, it's clear that Hamilton is a needy individual who needs constant monitoring.
But it's hard to ignore 43 home runs and 128 RBI.
Will Hamilton get a $200 million contract like Prince Fielder and Albert Pujols? It's entirely possible. And it's possible that contract could come from the Rangers themselves.
In any event, Hamilton will walk away this winter with a bundle of cash.
Doug Mead is a featured columnist with Bleacher Report. His work has been featured on the Seattle Post-Intelligencer, SF Gate, CBS Sports, the Los Angeles Times and the Houston Chronicle.