WWE Raw: 5 Talking Points from Monday Night's Show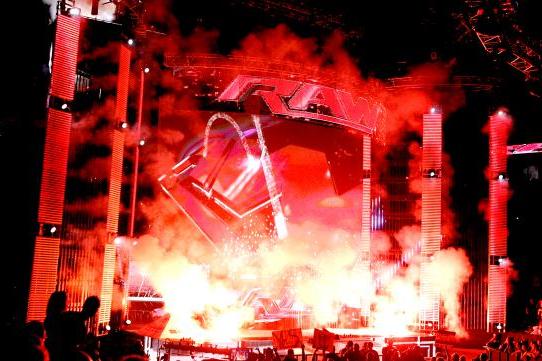 Photo courtesy of WWE.com
Raw had much deliver this week, given that it was the show's final episode before this Sunday's eagerly anticipated Hell in a Cell pay-per-view.
But rather than building on the current storylines heading into this Sunday's event, a number of new avenues were explored which would appear to have little to do with Hell in a Cell.
Either way, these new developments made for interesting viewing, and as a result, I was somewhat spoiled for choice in selecting my five specific talking points to come from the show.
Nonetheless, after some careful deliberation, here are the most salient issues to emanate from Raw this week, with a brief discussion of what they may mean as we move into the future.
Begin Slideshow

»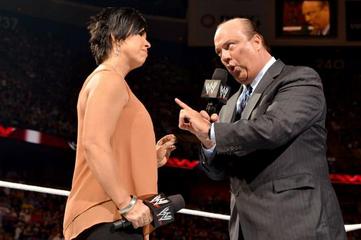 Photo courtesy of WWE.com
AJ hasn't had the most successful spell as Raw GM, but I wasn't expecting to see her reign end already.
And to see Vickie Guerrero then assume the new role of "Managing Supervisor" was an equally great surprise, though she certainly has the credentials to competently fill the position.
Paul Heyman's interjection during this segment teased the possibility of a return to authority for the former ECW chief, but obviously that idea was quashed by Mr. McMahon.
For a split second, I even thought we could be seeing the return of a former star, perhaps Mick Foley or, and I know it's a long-short, the Nature Boy Ric Flair.
But to have Vickie installed into this new position of power does seem to make sense, even if it was a slightly anti-climatic conclusion.
The great thing here though is that this one seems far from over. Perhaps a power struggle between Guerrero and Heyman will now ensue? And is AJ really going to step down from the position that she loved so easily?
This one will most definitely have future consequences somewhere down the line, making this is a particularly intriguing storyline to be thrown into the works by Creative.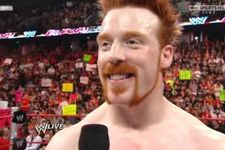 Photo courtesy of Xwlleague.forumotion.com
I appreciate that Sheamus is a face, but the extent to which he is portraying the role is now bordering on ridiculous.
What was once a smiling, jovial World Champion has now become a bit of a joke, something that was all too apparent in his segment involving the WWE's shameless plugging of their Brawlin' Buddies merchandise.
I know he's been told to advertise the product in such a way, but his attitude still seems too relaxed, too care-free; he is after all about to face a seven-foot giant at Hell in a Cell this weekend, surely he should be selling the magnitude of that match a little more convincingly?
Once again I found myself thankful for Big Show's demands for a more serious attitude, and feel that what was once a feud full of potential has been ruined by Sheamus acting like a fool.
Hopefully, a new World Heavyweight Title rivalry will commence after Hell in a Cell, one which is taken as seriously as a World Title match should be.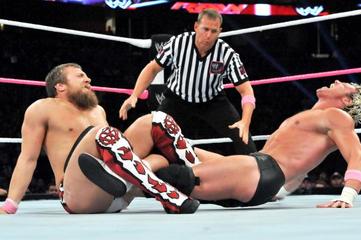 Photo courtesy of WWE.com
Okay, this isn't so much a talking point with huge ramifications for the future, but a match of this quality deserves a mention nonetheless.
Both men's offense was highly unorthodox, and we saw a wide array of submission manoeuvres from Bryan in particular, including a well-received figure four leg-lock among others.
Needless to say, Ziggler played his part also, selling Bryan's running dropkick into the turnbuckle brilliantly, while his sit out face buster from the top rope was truly something out of the ordinary.
A match of PPV quality, I would arguably rather see this contest for the World Heavyweight Championship at Hell in a Cell than the Sheamus vs. Big Show clash that we will be subjected to instead.
They may of course end up slugging it out for the Title somewhere down the line, but until then, let's just appreciate what was a fantastic match between two of the best workers in the WWE today.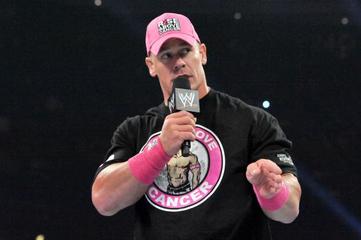 Photo courtesy of WWE.com
Another new storyline thrust into the limelight; AJ has allegedly been "fraternising" with WWE poster boy John Cena.
Though this story may be slightly too reminiscent of the AJ Styles affair that hit TNA over the summer, it's an interesting move by the WWE nonetheless, mainly as is involves star John Cena.
He is obviously not the bad guy, as he was simply having a "business dinner" with the former GM, but he has nonetheless received a very negative reaction from the likes of Vickie Guerrero and Dolph Ziggler.
So is Cena in the wrong or not?
Whatever the truth may be, this storyline fits Cena's current persona perfectly. Both loved and hated in equal amounts, what better way to book the WWE's most polarizing superstar than with one of the most polarizing storylines conceivable?
If the company persists with this idea, it could yield great rewards, adding to both the interest in Cena and the divisive nature of his character.
Definitely a scenario to keep an eye on.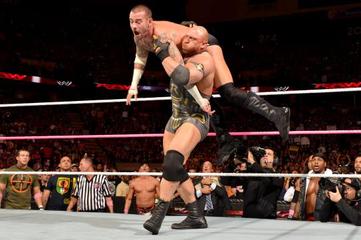 Photo courtesy of WWE.com
The main event on Raw was slow to start, but ended at a frantic pace with Ryback manhandling CM Punk with a variety of powerful moves and throws.
The ease with which Ryback tossed Punk around gave us a glimpse of what to expect this Sunday, and only increased the anticipation ahead of their Hell in a Cell clash.
However, the WWE have a frequently occurring habit of having the loser of the PPV go over and look strong in the weeks leading up to his big match.
If this trend is anything to go by, have the WWE given away the end to Sunday's main event already?
I highly doubt it, as this one is going to have to have a controversial end in my opinion, as the WWE will want to preserve both CM Punk's title reign and Ryback's undefeated streak.
Nonetheless, regardless of the finish, I am certainly looking forward to this one after seeing Ryback's innovative and dominant offense applied to Punk in the closing moments of Raw.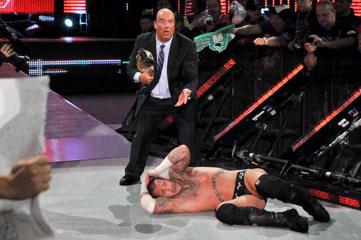 Photo courtesy of WWE.com
With the final touches being applied to some of Hell in a Cell's more notably matches, as well as new seeds being sown for additional storylines after the event, Raw was an interesting show this week.
There still remain a few loose ends to be tied though before this Sunday's PPV, so stay posted for my article on the five talking points from SmackDown at the end of this week, where hopefully we will have a better idea of the full Hell in a Cell card.
Until then though, don't forget to comment below.
Let me know exactly what you thought of Raw this week, as well as whether or not you agree with some of the ideas discussed in the article.