South Carolina Football: 5 Things That Must Happen to Get Back on Track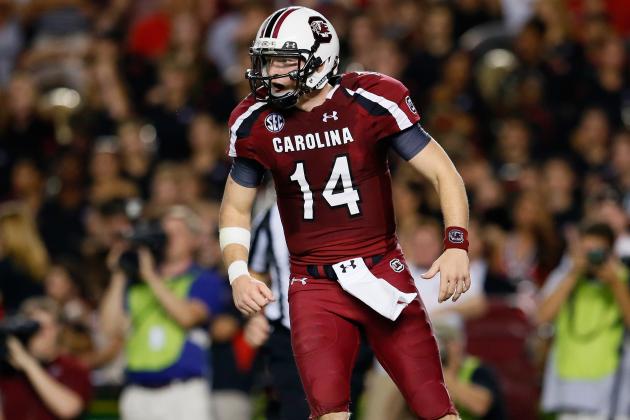 Kevin C. Cox/Getty Images

It has been a rough two weeks for the Gamecock faithful. The very poor road performances against LSU and Florida are behind them, but they haven't been forgotten by fans.
There are some glaring weaknesses on this team. While some fans seem to think an 11-2 season would be a waste, I'd like to think of it as another good season in what's becoming a string of them.
This feels like the South Carolina program hump. Are they going to push through and win the remaining games on their schedule? An 11-2 record with a 5-2 record in league play with victories over highly ranked Georgia and Clemson teams and a high quality bowl win would be a success, and another one of the best seasons in South Carolina history.
Those of you calling for Steve Spurrier's head...have you forgotten where the team came from?
I digress...here are the five things this team must improve to win out and have a great season.
Begin Slideshow

»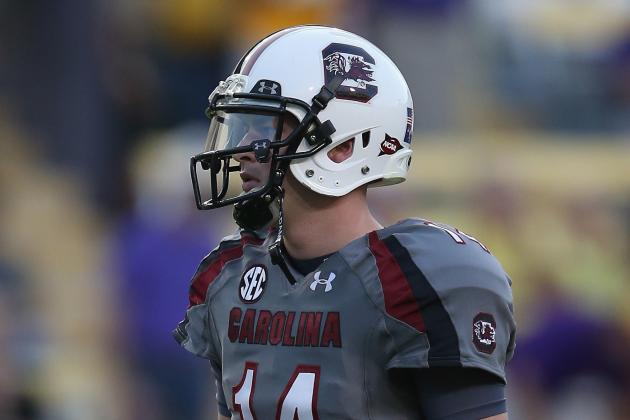 Ronald Martinez/Getty Images

Connor Shaw was one of the best quarterbacks at holding on to the football and making great choices. He was on his way to an All-SEC caliber year, even with injury.
Then, against LSU and Florida, he turned into Stephen Garcia.
Shaw was flighty in the pocket, made poor decisions, poor throws, bad reads and fumbled. He was a mess. He was benched in favor of Dylan Thompson in the second half of the Florida game. Granted, Thompson didn't do any better than Shaw.
The Gamecocks can only go as far as Shaw can take them. He is a great passer. People don't realize this. He has excellent touch and accuracy to go along with his legs.
He just has to keep his mind where it needs to be.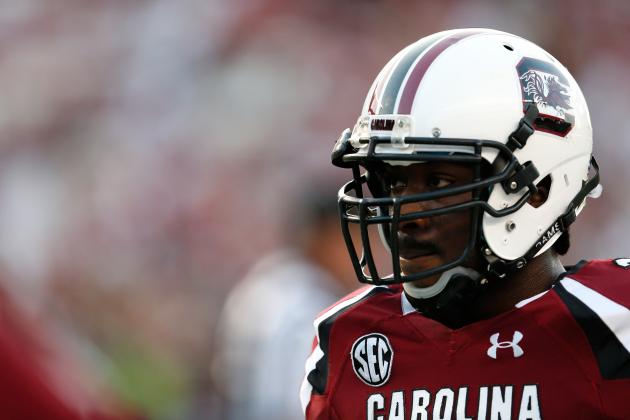 Kevin C. Cox/Getty Images

I am finally starting to agree with the folks that say Marcus Lattimore isn't 100 percent. He isn't. Granted, the offensive line can't run blocks to save their lives, but the Lattimore we all know makes something out of nothing.
This Lattimore still has the vision and skills to do well in certain situations. However, his body hasn't healed all the way. Next year should be a bounce-back year for him.
In the meantime, Lattimore needs to try and find the old spark that made him a great running back. Right now, he's good.
The Gamecocks need him to be great.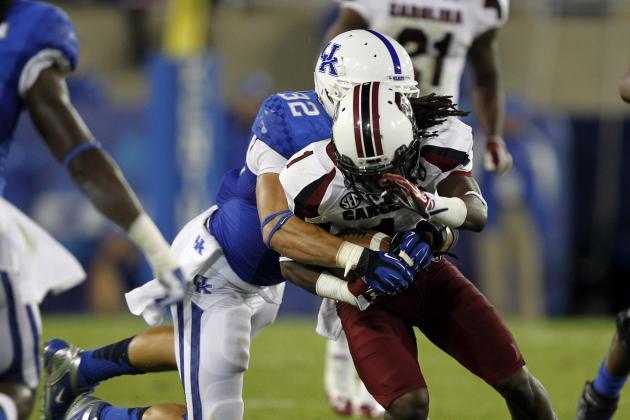 John Sommers II/Getty Images

The turnovers in the last two games absolutely destroyed the Gamecocks. Against LSU, South Carolina was driving until Connor Shaw's ill-advised floater over a wide open receiver.
Against Florida, South Carolina was out of it before they even had a chance because of fumbles, and it could have been worse if Bruce Ellington's kickoff return fumble wasn't picked up by the good guys.
This is a rather new development, but it's a shocking one. The Gamecocks need to go back to the basics, because they don't carry the ball correctly. This may be the most dangerous issue of all. The Gamecocks defense will always keep them in games.
The offense must not cripple their efforts.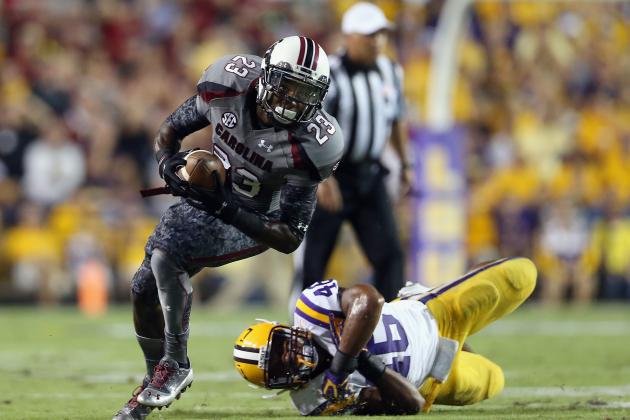 Ronald Martinez/Getty Images

The Gamecocks don't prepare for road games any differently than home games.
Well, coach, don't you think it's about time to try something different? Something as simple as having the offense wear earplugs during offensive snaps in practice could simulate the deafening sounds of "Death Valley" or "The Swamp."
The Gamecocks looked rattled. They looked tentative. Hell, they looked scared.
Something has to give. They need to ensure that they can communicate to one another without being able to use normal communication. That needs to be practiced.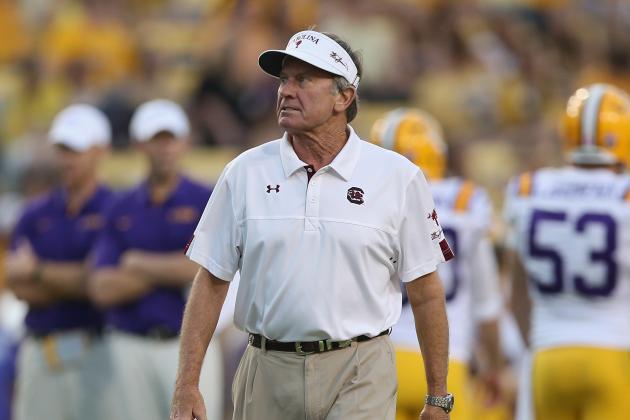 Ronald Martinez/Getty Images

It has been bad. Coach Spurrier will admit it.
Whether they try to go for the kill shot too early, or throw three incompletions on difficult passing plays, or run a play that someone's deaf and blind grandmother could see coming, the Gamecocks' offense is ugly.
On 3rd-and-1, if you have a quarterback keeper every single time, don't you think the defense knows it's coming? When the Gamecocks get a lead and they always start slinging it downfield, don't you think the defense knows it's coming?
Why do you line up in formations that practically give the play away? Why haven't you used the option run more?
Why do you only get fancy near the goal line where it isn't necessary?
They are a frustrating team to watch. If they can adjust the game plans, they will be fine. It starts this week with Tennessee coming to town.