5 NBA Teams in Prime Position for Free-Agent Spending Spree in 2013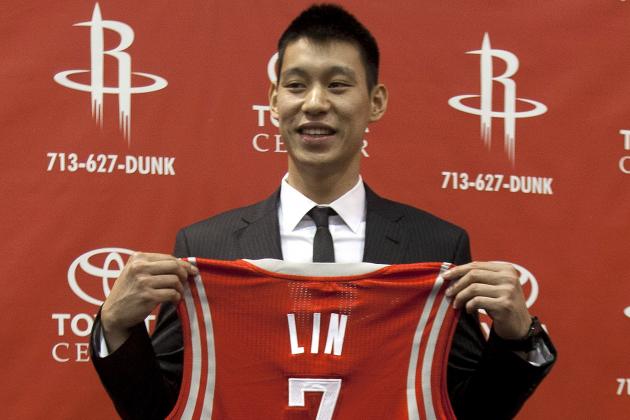 Bob Levey/Getty Images

It is never too early to talk free agency. The 2013 free-agency period will be an important for many teams, especially the ones who really have the cash to make things happen.
While 2013 is no 2010 in terms of big-name free agents, it is an important year both for a few superstars and many NBA teams. While teams like Oklahoma City, Los Angeles and Miami have their primary payrolls set for years to come, there are many teams that still have major cap flexibility to make big offseason moves.
Those teams should be the movers and shakers of the 2013 free agency period. While many of them have been bottom-dwellers recently, a few of them appear poised to breakout as a contender before long. Making a big 2013 free agent splash can only help.
Before we begin, here is a quick explanation of the basic numbers in play here:
The NBA salary cap is currently at $58.044 million for the 2012-13 NBA season, with a luxury tax threshold of $70.307 million. That basically means that teams can spend up to the $70 million mark without paying a penalty. Higher than that, and they will have to pay a $1 tax for each dollar they spend above that mark. Those numbers will likely remain the same (or be similar) for the 2013-14 season. We will assume that for the sake of being able to specifically discuss the financial situations of these franchises in that season.
All salary and payroll statistics courtesy of ShamSports.com
Begin Slideshow

»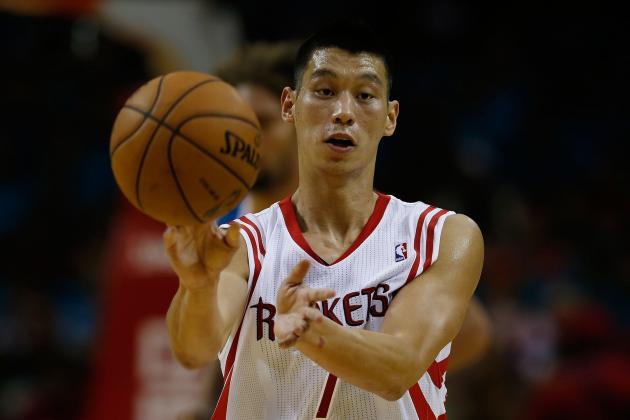 Scott Halleran/Getty Images

2013-14 Salary Total: $35.4 million
The Houston Rockets will undoubtedly have the most cap space saved up for the 2013 free agency period, and they could have even more if they decline a few of the team options they will have with specific players.
The biggest reason the team will have so much cap room in 2013 is the end of Kevin Martin's contract. He is scheduled to make $12.9 million during the 2012-13 season, making him the highest-paid Rocket by far. His salary coming off the books in 2013, is a huge part of this team's enormous cap flexibility.
This franchise set itself up for this, attempting to get Dwight Howard during the 2012 offseason. It ended up settling with (and overpaying for) Jeremy Lin and Omer Asik, but even with those two on the books, this team has plenty of money to throw around. Houston will be a big free agency player yet again in 2013.
Whether or not they can land a big fish remains to be seen. Chris Paul and Dwight Howard will likely be the biggest fish available, but each of them appears to be in a winning situation. Convincing either to leave for Houston would be a tall task, especially considering the very inexperienced youth this team has. Neither Paul nor Howard is getting any younger, and winning a title in Houston is going to take a long time.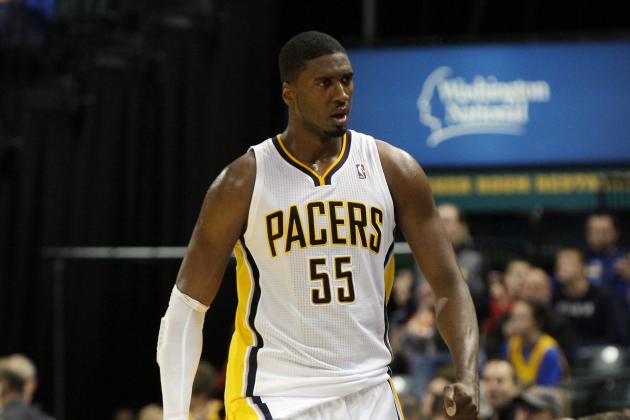 Pat Lovell-US PRESSWIRE

2013-14 Salary Total: $49.9 million
The Indiana Pacers took big steps toward title contention this season, making it to the second round of the Eastern Conference Playoffs and pushing the Miami Heat to six games. Thanks to their solid management of their roster and cap space, they will have some much-needed flexibility in the next few years.
In 2013, the team will have about $8 million to work with below the cap, and they could extend that to about $11 million to $12 million depending on what they choose to do with certain player options. Considering that two of those players are Paul George and Tyler Hansbrough, it is probably safe to assume that they will only have the $8 million.
The two biggest veterans who will come off their books as free agents are D.J. Augustin and David West. It has been West's presence on this team that has really made it the contender it has become, as he was the piece that this team needed. His averages of 12.8 points and 6.6 rebounds were not superstar-caliber, but they did help out a team that struggled at times offensively.
However, the Pacers may not think he is worth it at age 32. That cap room could be used to fill in some gaps with multiple, lower-level free agents, building an even deeper core around Roy Hibbert, Danny Granger and George Hill. It will be a difficult choice to make, but the hardest part (the money) will be there to help the Pacers out.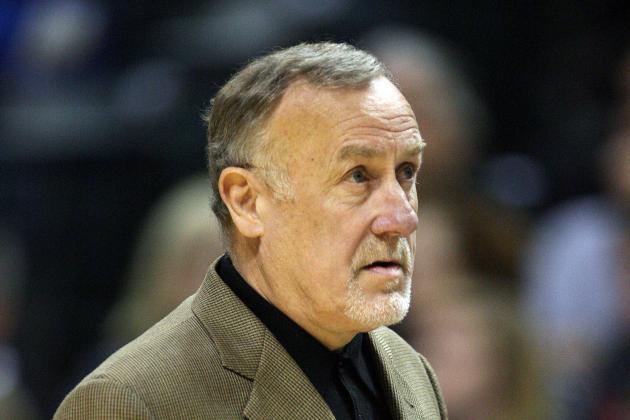 Brian Spurlock-US PRESSWIRE

2013-14 Salary Total: $56.8 million
The Minnesota Timberwolves' salary situation can be a bit misleading when merely looking at the raw numbers. While they appear to only have a little over a million dollars to work with under the salary cap, they actually have around $13 million to use before they would get into the luxury tax area.
It is also important to note that, as with all of the teams in the NBA, their 2013-14 total salary is not completely knowable. It largely depends on team and player options, which the Timberwolves have plenty of. It is possible, although very unlikely, that this team could be $10 million to $15 million below the salary cap by the 2013 if it really wanted to be.
That would require giving up some pretty good players like Andrei Kirilenko, Nikola Pekovic and Ricky Rubio, so you can see why it is very unlikely. However, even if they keep those key pieces, they are still looking at being able to sign a fairly high-level free agent if they deem it necessary.
That could also equate to several lower-level free agents, possibly veterans looking to join a contender. If the Timberwolves continue to manage their money well though, they should be able to keep their two biggest future-building blocks Kevin Love and Rubio, provided of course that each of them wishes to stay there. That is the most important goal of this team.
So even though a 2013 free-agent spending spree is an option for this squad, it might not happen.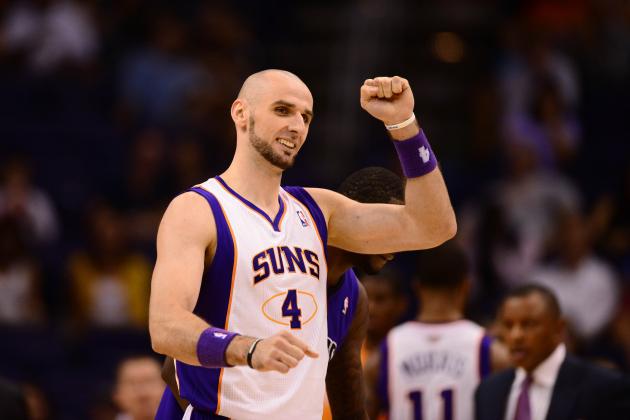 Mark J. Rebilas-US PRESSWIRE

2013-14 Salary Total: $50.3 million
The Phoenix Suns will have about $7 million to %$8 million to use under the cap heading into the 2013-14 season if they choose to exercise both of their team options (Markieff Morris, Wesley Johnson). If they choose to exercise neither, they would have around $15 million to spend.
If the Suns were to decline those options, it would probably give them enough money to go after the player who most believe is on their radar, 2012 Sixth Man of the Year James Harden. If he does go out onto the open market as a restricted free agent, Harden would likely require a max deal or close to it.
Harden has ties to the Phoenix area, as his mother still lives there and he played for Arizona State in that area during his college days. Using that cap flexibility to their advantage, the Suns would probably have a great shot at prying Harden out of the Oklahoma City Thunder's grasp.
They could front load his deal (as Houston did in 2012 with Jeremy Lin), forcing the Thunder to either pay significant amounts of luxury tax or giving up and allowing Harden to head to Phoenix.
There are other players out there who might be of interest to Phoenix, but Harden is the big fish they will want. His youth and talent would make them very good for awhile, especially with the other pieces they have. The best part of this entire scenario is that Phoenix could nab Harden without going over the luxury tax threshold.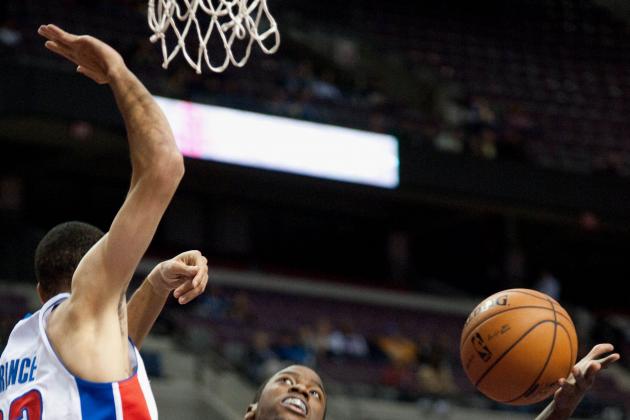 Tim Fuller-US PRESSWIRE

2013-14 Salary Total: $41.1 million
It is comforting that the Charlotte Bobcats do not pay much for the terrible basketball they are currently branded by. The payroll for the Bobcats heading into the 2013-14 season is among the NBA's lowest, and that is with every player or team option being exercised.
The highest paid player on the team is Ben Gordon, who will be paid $13.2 million during the 2013-14 season if he chooses to exercise his player option and remain in Charlotte. Whether he would or not is up for debate, but it would seem dumb considering the fact that there is no chance he could get that kind of money anywhere else.
The Bobcats need help, and they really need to try and make something good happen during the 2013 free agency period. They have potentially up to $20 million in cap space to work with, and they could even go higher without paying luxury tax. Given the fact that they have a poor product and are in a small market, having the money to do that seems unlikely.
There really are not any particular players to look for here in terms of potential free agent signings. The Bobcats should take whatever they can get in terms of even mid-level free agents. A superstar is not going to come, but a younger player like James Harden or the like may be enticed by a big enough offer.