Fantasy Basketball Rankings: The Definitive Top 5 Players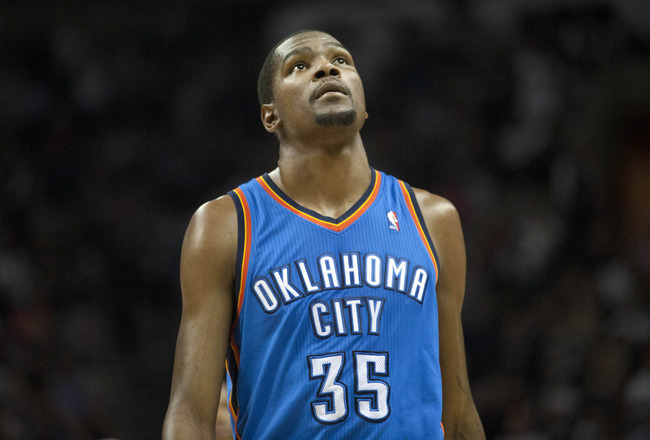 Brendan Maloney-US PRESSWIRE
Most of your fantasy drafts may be happening this week—if they haven't already—which means that your scouting should be near complete. Right now, you all have plans for what you want your team to be offense or defense oriented, and only one question remains: In the first round, who will you select to be the cornerstone of your fantasy team?
Simply put, unless you're the type of person who drafts a team by picking names out of a hat, it's hard to mess up the first round. The key here is to just pick the best player available, as most of the guys near the top of the board will provide excellent numbers in most major categories, be it points scored and field goal percentage or those two statistics plus rebounds. No matter how you look at it, the player you take with your first-round pick will be a lock to put up incredible numbers night after night, barring a major injury.
Be it Kevin Durant (pictured), LeBron James or somebody else completely, there's no denying that when it comes to fantasy basketball, the group of players that can regularly be relied on for greatness is exclusive. If you can get your hands on one of them come draft time, then your team may be set on that alone.
No. 5: Russell Westbrook, Oklahoma City Thunder
Mark D. Smith-US PRESSWIRE
2011-12 Stats: 23.6 PPG, 5.5 APG, 1.7 SPG, .457 FG%, .316 3P%
Along with Derrick Rose, Westbrook is the best scoring point guard in the league and is a great fantasy option for multiple reasons. Not only is he great at scoring points, but he chooses his shots wisely and isn't afraid to drive hard to the basket and draw a foul. On top of that, though his assist average dropped from 8.2 per game two years ago to 5.5 last season, he still has good court vision and can dish off some pretty passes.
Most important of all, however, is that Westbrook knows how to balance his scoring with his defense. His NBA career may only be four seasons old, but he is a great pest and it's always great to watch him come away with a steal. Throw in his ever-improving three-point shot, and this former UCLA Bruin is one of the best fantasy options out there.
No. 4: Kevin Love, Minnesota Timberwolves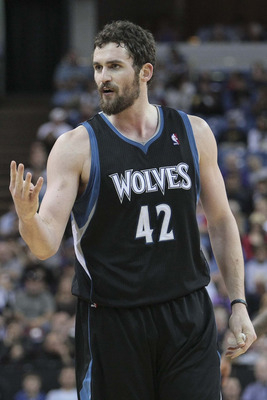 Kelley L Cox-US PRESSWIRE
2011-12 Stats: 26.0 PPG, 13.3 RPG, .448 FG%, .372 3P%
Love may not be the best player available, but he is still every fantasy owner's dream. The man is a fine scorer both in and out of the paint, and his work from behind the three-point line is highly respectable. Best of all is the fact that Love is a rebounding machine, never hesitating to go after a loose ball. And he already has a 30-rebound game under his belt at age 24.
Yet, there's a red flag on Love right now as he is expected to miss 6-8 weeks with a broken hand. Thus, regardless of where he's drafted, he's opening the season on the bench. Still, if he's available when your turn comes around, definitely draft him. He is still a phenomenal athlete and once he's back at 100 percent, he's sure to be an absolute beast in the fantasy world.
No. 3: Chris Paul, Los Angeles Clippers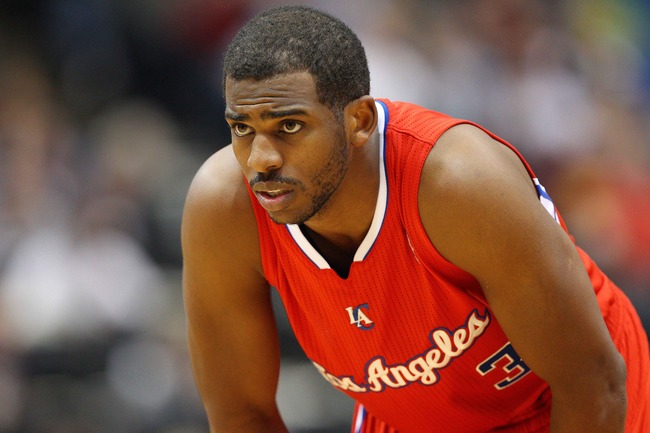 Jesse Johnson-US PRESSWIRE
2011-12 Stats: 19.8 PPG, 9.1 APG, 2.5 SPG, .478 FG%, .371 3P%
When it comes to fantasy point guards, Paul is simply the best. He can score, shoot from long range, distribute the ball and play excellent defense. On top of that, he is the kind of player and leader who makes those around him better.
That said, is there any more reason as to why Paul should be drafted if he's available at your turn? Well, think of the offseason his Clippers have had. Rather than shake up the roster, team management went and added some fine talent in Jamal Crawford, Grant Hill and Lamar Odom. This provides Paul with three new scoring targets on top of the teammates he already has, which means that his assist totals could go through the roof this season.
Throw in his accurate shooting and tough defense, and Paul is the ultimate fantasy dream at the point.
No. 2: Kevin Durant, Oklahoma City Thunder
US PRESSWIRE
2011-12 Stats: 28.0 PPG, 8.0 RPG, .496 FG%, .387 3P%
It's hard to get better than Durant in fantasy basketball, as the man has been the leading scorer in the NBA each of the past three seasons.
On top of that, his Thunder have improved every year since Scott Brooks took over as head coach, culminating with an NBA Finals appearance last year, where they lost to the Miami Heat in five games. In 2012-13, Oklahoma City is sure to be hungry to get back to the Finals and walk away the winner.
This means that Durant is going to be playing extra hard as well, which means high scoring and tough defense in the paint. Count on him to make plenty of trips to the free-throw line, score a ton of points and pull down his fair share of rebounds. The man is almost machine-like on the court, and he's not going to shut off until he has his championship ring.
This spells gold in fantasy points.
No. 1: LeBron James, Miami Heat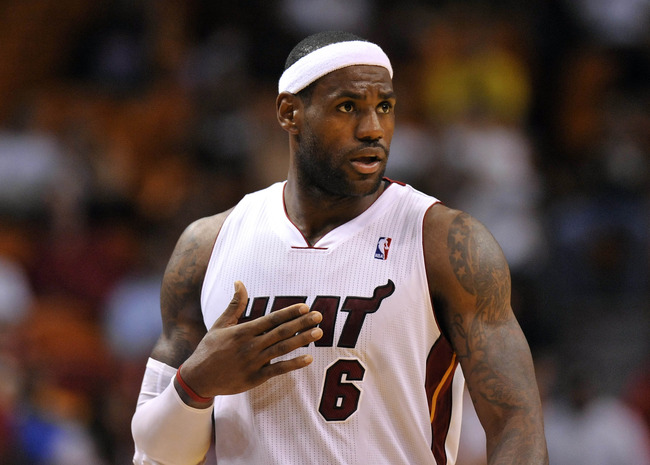 Steve Mitchell-US PRESSWIRE
2011-12 Stats: 27.1 PPG, 7.9 RPG, 6.2 APG, 1.9 SPG, .531 FG%, .362 3P%
Take a look at James' numbers from last year's MVP season, and it's easy to see why he's the best fantasy player.
The former No. 1 pick can simply do it all—from scoring from any spot on the floor, to playing exceptional defense, to running the point and providing great leadership. Draft him, and you'll probably be in the running for a playoff spot in your league just from having him on your roster.
Also, keep in mind that James is one of many stars on a Miami Heat team that prides itself on scoring a lot of points. Their approach to victory is scoring a ton of points in very little time while also playing some shutdown defense.
James can do all of this, as he carried his team throughout the playoffs last year and was rewarded with a ring. In 2012-13, expect him to play even harder, as he will be looking to repeat his playoff accomplishments from last season.
Keep Reading