WWE: 3 Replacements for Raw General Manager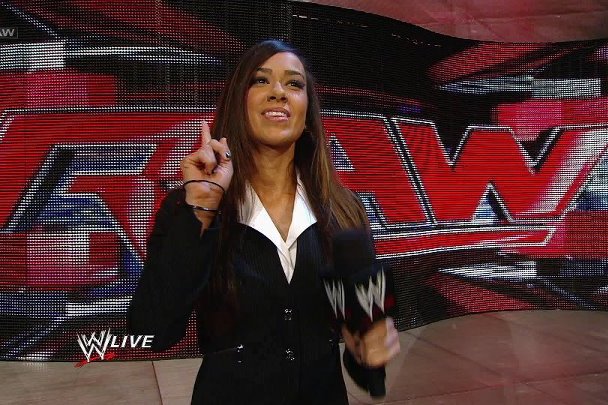 Photo credit: Primaryignition.com
Monday afternoon, Raw general manager AJ Lee tweeted that she would be meeting with the Board of Directors.
Been called to an emergency meeting with the WWE Board of Directors at #WWE Global HQ. #Confused #RAW — A.J. (@WWEAJLee) October 22, 2012
Would this be the end of AJ as general manager?
Many thought that AJ was a bad choice for GM. At the time, she was currently involved in a storyline with Daniel Bryan. During a wedding segment between AJ and Bryan, AJ said "yes," but she revealed that she wasn't saying "yes" to Bryan. She said "yes" to someone else and that someone else was Vince McMahon.
Mr. McMahon came out and announced that AJ had agreed to be the new Raw general manager.
Since the announcement, AJ has been an average GM. Her character changes depending on who she is interacting with. One minute she is a heel, the next she is a face. She was also overexposed on TV in a short period of time.
On this past Raw, Vince and AJ came out to the ring. Vince was smiling, while AJ remained stoic. AJ said because of allegations of her fraternization with a wrestler on the roster (later revealed as John Cena), she had resigned as GM. Vince then introduced Vickie Guerrero as the Managing Supervisor of Raw.
Guerrero has already been general manager of both Raw and SmackDown. She drew excellent heat as the heel GM whenever she came out to the ring.
However, I don't think that Guerrero is the long-term GM. I believe she is just a place holder for a bigger name.
Here are three people I see taking over for Guerrero in the future.
Begin Slideshow

»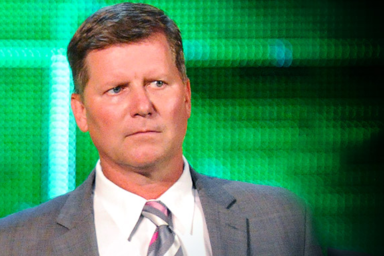 Photo credit: Wallsofjerichoholic.blogspot.com
John Laurinaitis was the former interim Raw general manager from late 2011 to June 2012.
He began appearing on-air after Punk's infamous pipe bomb on the June 27 edition of Raw. During that time, Laurinaitis was involved in feuds with CM Punk, John Cena and Triple H.
Vince McMahon announced him as the interim Raw general manager on October 10 and Laurinaitis did a good job in the role. Although he was in pay-per-view matches, he was the type of GM that the fans would love to see get hurt.
He introduced People Power and made life hell for the babyface Superstars, like John Cena. It makes for good television when the babyface star overcomes the obstacles the heel GM puts in the way and Laurinaitis did just that.
Laurinaitis hasn't been on TV since he resigned as the Senior Vice President of Talent Operations and became a road agent again.
However, I do feel being off TV for a while was a good thing for not only Laurinaitis, but the WWE Universe as well. His return would relieve WWE fans of constantly seeing Vickie Guerrero every week.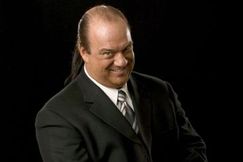 Photo credit: Onlineworldofwrestling.com
Paul Heyman is one of the greatest talkers in professional wrestling history.
Heyman has experience in the general manager role. He took over as SmackDown GM after Vince McMahon defeated his daughter, Stephanie, and forced her to resign in October 2003.
During his time in power, he realigned with Brock Lesnar and irritated The Undertaker, John Cena and Chris Benoit, just to name a few.
Although he didn't last long in his role, Heyman was one of the most entertaining and successful general managers WWE has had.
Heyman returned to TV on May 7 as Brock Lesnar's legal advisor. He was immediately thrown into the Triple H and Lesnar feud. After Lesnar defeated Triple H, he announced he was done with WWE.
Heyman wouldn't be seen again until the closing segment of the September 3rd edition of Raw, when he was driving the car CM Punk entered after attacking John Cena. He has since been accompanying Punk to the ring for matches and promos.
I don't see Heyman staying with Punk for much longer. Punk is excellent on the mic and he doesn't need Heyman. WWE can continue to use Heyman on TV even with Lesnar supposedly leaving after WrestleMania 29.
He draws heat so easily, it seems effortless for him. In a recent interview with Fighting Spirit Magazine (h/t Yardbarker), Heyman said he is enjoying his current run with WWE, but why let it stop him from being a manager? He would be the perfect GM for Raw.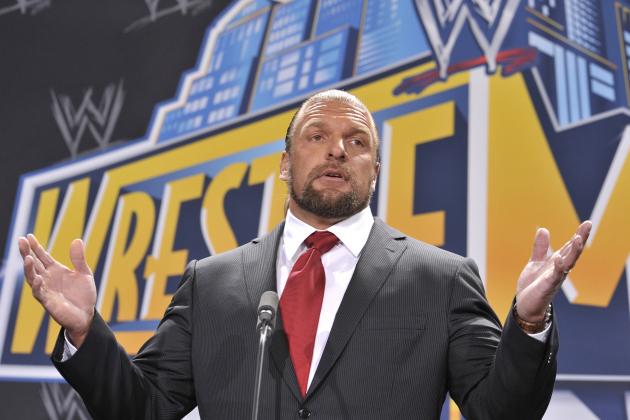 Michael N. Todaro/Getty Images

The Game. The Cerebral Assassin. The King of Kings. The new Raw general manager?
Triple H hasn't been seen since August 27 when he addressed the WWE Universe about his future. Though he didn't make a definite decision, he said he was unsure about his career.
Since 2010, Triple H has had an increased role in the backstage work as Executive Senior Advisor. In 2011, he was named Executive Vice President of Talent & Live Events. He also works as a director and producer of the creative direction and storylines.
If Triple H couldn't be any more corporate, he even cut his hair following SummerSlam.
Besides his on-screen role last year as Chief Operating Officer, Triple H never had a non-wrestling role in the company.
Having Triple H as the GM would be a change of pace for the role. AJ Lee played a tweener-type general manager, but most general managers have been heels.
I don't think Triple H is done in the ring, but I do think he'll be back on TV sooner rather than later.
Seeing Triple H as the GM may be a long shot, but he would be the type of general manager who wouldn't favor anyone and he would call everything down the middle. It's time that WWE went in this direction.