NHL Lockout: Why Playing Overseas During the Stoppage Is Beneficial to Players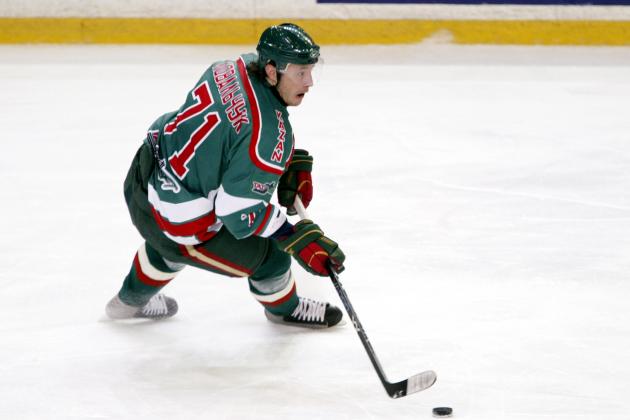 Oleg Nikishin/Getty Images

The NHL lockout has forced the top players from the league to seek asylum elsewhere for the season. As players have begun to sign and play all over the world their NHL clubs have been filled with worries about the safety of their players.
While teams constantly worry about the safety of their stars overseas, they should ease their worrying, because in the long run, playing overseas is only beneficial to those who elect to go down that road. For the players, playing overseas provides them an opportunity to keep playing the game they love while improving.
Despite what fans and members of the media are saying, playing overseas can be beneficial for NHL players. Young stars and wily veterans both can gain many things from playing overseas.
For some players it's a chance to go home. For others, it's a chance to spend time in a new part of the world, to explore the globe.
Here's a look at four reasons why playing overseas is beneficial to those NHL players who decide to do so.
Begin Slideshow

»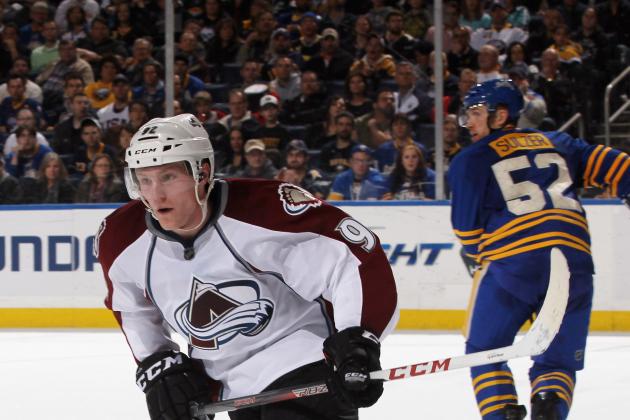 Bruce Bennett/Getty Images

For young NHLers the chance to play overseas is a chance to gain more experience at the professional level, and grow as players. NHL clubs like Colorado have to be thrilled with the prospect of players like Gabriel Landeskog playing against top competition.
Landeskog, who won the Calder Trophy as last year's top rookie, will gain much more experience from playing overseas. If the Avalanche had forced Landeskog to play in the AHL, he would still get experience and lots of playing time, but he would not be playing against top talent like he is in Europe.
While most NHL teams would prefer to be able to monitor their top stars during the lockout, the chance to play against better competition is something that teams can only be happy with.
For young stars and struggling players alike, playing overseas provides them with more experience and allows them to grow as a player in ways they would not by staying in North America and playing in the AHL or not playing anywhere.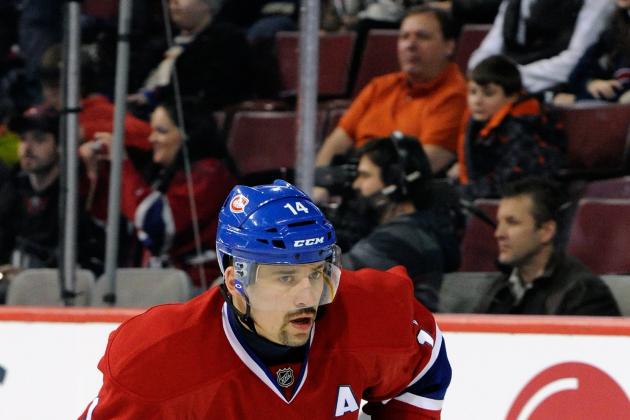 Richard Wolowicz/Getty Images

Oftentimes, the NHL's European stars maintain offseason homes in their hometowns. While these players enjoy being able to play in the world's top league (the NHL), they love the ability to play in front of their hometown crowds.
For NHL players like Tomas Plekanec, the NHL lockout means a chance to star in the town where they grew up. Players who have struggled at times often find the chance to play in front of a hometown crowd refreshing. It allows them a chance to be a "Hometown Hero."
Oftentimes during the playoffs, comments will be made about players' hometowns staying up until the early hours of the morning to watch the playoff games. Many European players have become big stars in their respective hometown, and playing in their hometown is only beneficial for them.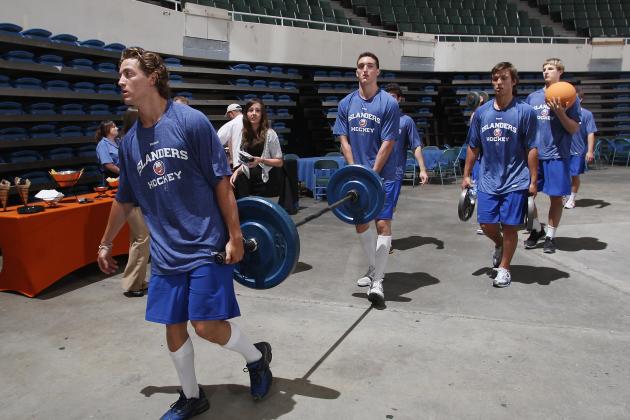 Bruce Bennett/Getty Images

The NHL season is one of the most physically demanding seasons in sports and being physically prepared to handle it is a key to being successful. One of the key benefits of playing overseas for NHL players is being able to stay in top shape, as well as keeping their bodies ready for the rigors of the NHL season.
When, if ever, the lockout ends, teams will probably be limited to a seven-day training camp. While most players do not come into training camp out of shape, there is a difference between a player who is in game shape and just in shape.
For those players who have departed North America to play overseas, coming into a seven-day training camp in shape and ready to play will not be a problem.
Some players have elected to stay home at train or skate several times a week with fellow NHL players. These players will come into the abbreviated training camp in shape, but they will not be as sharp as others who have been overseas. Playing overseas allows players to not only gain valuable experience as mentioned earlier, but also stay physically ready.
There are some NHL players like Steven Stamkos who utilize a hardcore trainer like former NHLer Gary Roberts to help them stay ready during the NHL season. For lots of others, the best way to stay ready for the NHL season is to play for a European club.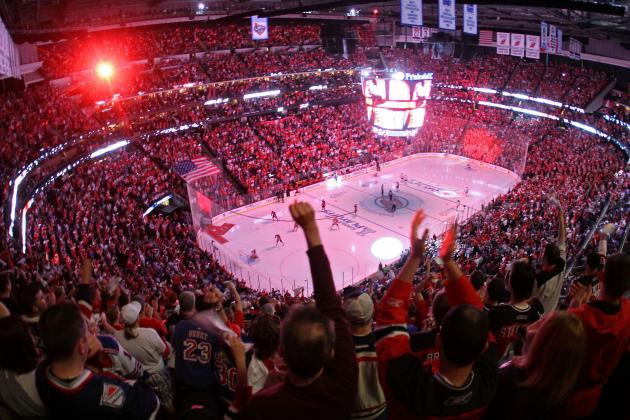 Michael Heiman/Getty Images

It is no secret that the European style of play differs from the NHL style. The European style of hockey is slowly creeping into the NHL as more and more European players are brought in. There are still many differences remaining between the NHL style and the European style.
Playing in Europe allows players to focus more on the finesse and speed aspects of hockey. The European game is one that is more focused on speed and less on the physical aspect of the game. Players like Boston's Rich Peverley, who often find themselves in third or fourth line roles that require them to play a more physical style, can take the time to polish up the finesse part of their game.
Players are also able to experiment with different or new moves and other aspects of their game while overseas as well. The skill level is not quite up to par with the NHL and NHL players are often among the most skilled players in the league.
Playing against inferior competition to what they are used to playing against allows players to work on holes that have developed in their game while playing in the NHL.
Players who are willing to analyze their own game and work at their deficiencies are often times able to return from playing in Europe a better player than when they left.
This is something that NHL teams should be happy with, because it makes these players much more dangerous players upon returning. While the Swedish, Swiss and other European leagues do not have the talent that the NHL does, the competition is still tough enough to allow players to sharpen their skills.