One Weakness for Each Top 10 Offensive Line Prospect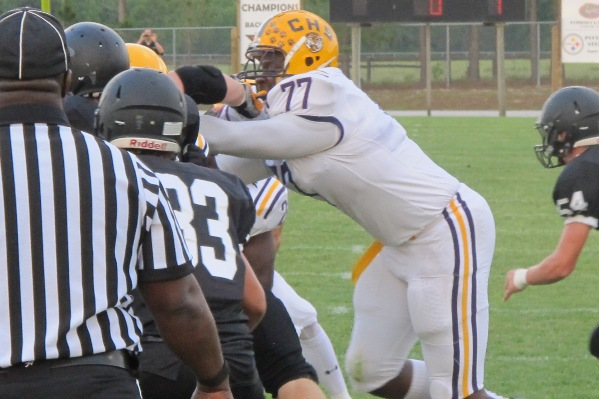 247Sports.com
Aside from having a great QB, an offense absolutely needs to have a great offensive line unit. College programs stock up on great blockers every year because you can never have enough of them. Coaching and developing them is imperative, and there are some talented offensive line prospects this year.
Continuing our "weakness" series today, this read will bring us to the top 10 offensive line prospects right now within the 2013 recruiting class. I want to use this opportunity to give you guys one weakness each top offensive line prospect has and needs to work on.
Let's get started.
Begin Slideshow

»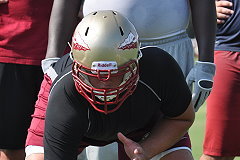 247Sports.com
Golson is a 6'6", 284-pound tackle from Alabama. He has good feet, technique and is a wall-off type of blocker. He is committed to Florida State and should become a solid player for Jimbo Fisher.
Golson is not the strongest and most powerful blocker in the country. He will need to add more strength to his frame, but his skill set will always be based on quickness and technique anyways.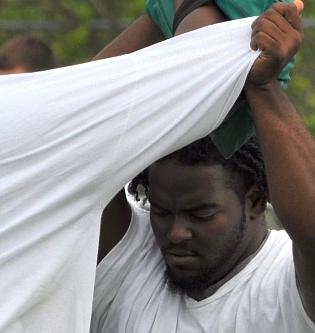 247Sports.com
A big and nasty guard, Crowder is a 6'2", 325-pound trench man from North Carolina. He has good snap quickness, but it's his strength and power that many coaches really covet.
Crowder can play both guard spots and has a mean streak. I would like to see him get better hand placement on his targets and play with a lower pad level more consistently.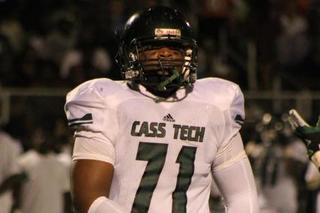 247Sports.com
Dawson is from Michigan and stands 6'4", 285 pounds. He has decommitted from Michigan, and I think Florida is where he will end up now.
On the field, Dawson comes off the ball quickly with good hand placement and has the strength to generate a push on the line. He has good set quickness and technique as a pass protector, but I think Dawson needs to be more patient in this area of his game.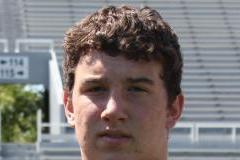 247Sports.com
From Illinois, McGovern is a 6'6", 291-pound offensive tackle that is headed to Notre Dame.
He shows the potential to be a complete blocker in both the run and pass, but he will need to add more strength and bulk to his frame to continue his development.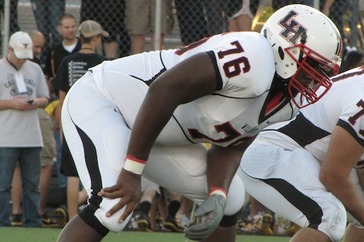 247Sports.com
Perkins is a 6'5", 295-pound blocker who has committed to Texas. He is a very solid athlete with good strength and the ability to mirror well in pass protection. He has good strength as a run blocker and should be a starter one day in Austin.
Perkins will need to refine his pass protection technique, as he gets by now by simply being better than his opponent. Big 12 rushers will quickly teach him that he needs to play with better technical details.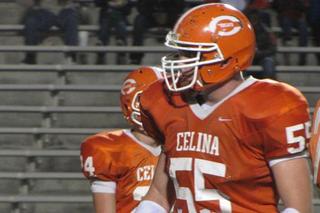 247Sports.com
Raulerson is also headed to Texas, like Perkins.
He's 6'5", and has gotten into the 260 pound range. Even though Raulerson has good athleticism, strength, agility and mean streak, he still needs to add more bulk to his frame.
Once he does, this is a guy who could play just about any spot on the offensive line.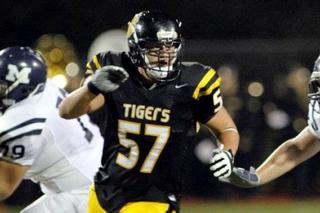 247Sports.com
Kugler's father, Sean, is the Steeler's OL coach. Patrick has certainly learned how to play with outstanding technique from his father, and it shows on tape.
At 6'4", 275 pounds, the Michigan commit plays tackle but will be a guard in Ann Arbor. He's a tenacious blocker that plays with great strength and physicality. He just needs to keep adding more bulk to his frame.
247Sports.com
Johnson is a 6'6", 285-pound tackle prospect from Pennsylvania. He shows great snap quickness, heavy hands to jolt his targets and strength to move opponents of their marks.
A solid athlete in pass protection, Johnson is productive in space and has good movement skills for a big man. He can stop his feet upon contact at times, and this forces him to stall in the running game.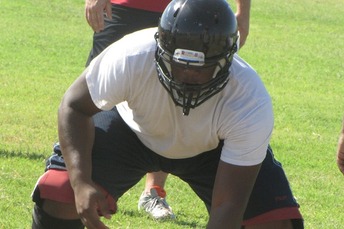 247Sports.com
James is a huge 6'5", 320-pound center prospect who has also pledged to Texas. He is a very good athlete that also has great strength.
James adjusts well to rushers attacking him in space, has power in his punches and can maul as a blocker in the running game. He will need to clean up his footwork, as it can get a little careless and sloppy at times.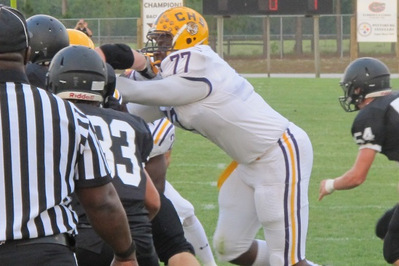 247Sports.com
Tunsil has the potential to become a top flight left tackle in college at 6'6", 295 pounds. He is from Florida and is as athletically gifted an offensive lineman as you'll see at the prep level.
He has quick feet, balance, agility and body quickness. It's his power and strength that just need to be improved among other technical aspects in his skill set. Tusil can have problems versus mass and power while also choosing to catch his blocks way too often.
Edwin Weathersby has worked in scouting/player personnel departments for three professional football teams, including the New York Giants, Cleveland Browns and the Las Vegas Gladiators of the Arena League. He spent a year evaluating prep prospects & writing specific recruiting and scouting content articles for Student Sports Football (now ESPN Rise-HS). A syndicated scout and writer, he's also contributed to WeAreSC.com, GatorBait.net and Diamonds in the Rough Inc., a College Football and NFL Draft magazine.