Breaking Down the Best BCS Championship Games at Week 9
Randy Sartin-US PRESSWIRE
After eight weeks of college football, there aren't too many teams in position to play for a national title. Alabama and Florida sit at No. 1 and No. 2 in the latest Bowl Championship Series standings, but these two teams will likely play each other in the SEC Championship Game if they keep winning.
Trust me, there won't be a rematch.
No. 3 Kansas State, No. 4 Oregon and No. 5 Notre Dame all have decent chances of making it to at least No. 2 in the final BCS rankings. Teams like No. 6 LSU, No. 7 Oregon State, No. 8 Oklahoma and No. 9 USC could also find themselves in Miami, but not without a little bit of help from the teams ahead of them.
And it would be foolish to eliminate undefeated No. 11 Mississippi State just yet. If they run the table against the teeth of the SEC West they too could very well make it as high as No. 2 or even No. 1.
So realistically, there are 10 teams still alive in the BCS National Championship race barring some complete major upsets, but only about the top five really have a solid chance at this point.
So, what would be the best BCS National Championship Games between these teams? Read on.
Kansas State vs. Florida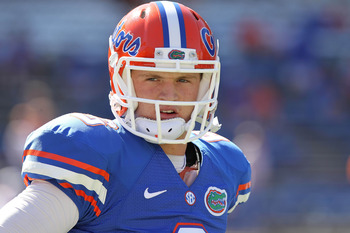 Kim Klement-US PRESSWIRE
If Kansas State and Florida turn out to be our BCS National Championship Game, I'd expect to see a whole lot of rushing.
The Gators average 212.7 yards rushing per game while the Wildcats gain 233.9 yards per game. Neither Collin Klein nor Jeff Driskel depend upon the pass, but both have shown that they can make a play with their arms as well as their feet if their team needs it.
It would be an interesting challenge for both teams' defenses, but both of them are in the Top 15 in scoring defense.
Kansas State vs. Oregon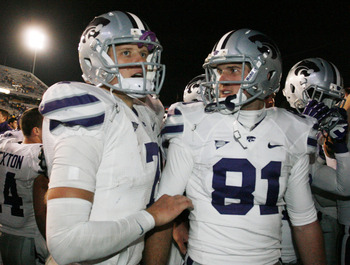 Charles LeClaire-US PRESSWIRE
If you're one of those fans who wants a non-SEC BCS National Championship Game, this one is probably your best bet.
This would feature two Big Ten offenses, although I would give Kansas State a bit of an edge here as the Wildcats have already shown that they can shut down high powered offenses like West Virginia's.
Is this game likely? No. But SEC haters will probably hope for it nonetheless.
Alabama vs. Notre Dame
Matt Cashore-US PRESSWIRE
Call this an old school football fan's dream.
Here, you would have two of the oldest and greatest college football programs in the country going head to head in a clash of the titans. We could party like it was 1973!
For those not in on the joke, the 1973 Sugar Bowl between the Crimson Tide and the Fighting Irish was one of the best games of the last century.
And, like in the old days, I wouldn't expect too many points scored as this would place the No. 1 scoring defense (Alabama) against the No. 2 defense in the land (Notre Dame).
Oregon vs. Alabama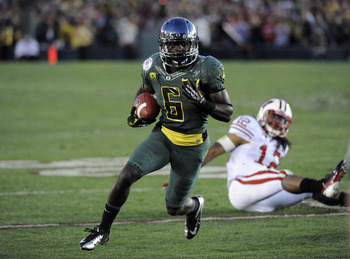 Richard Mackson-US PRESSWIRE
Oregon has the No. 2 scoring offense in the country while Alabama has the No. 1 scoring defense.
Something would have to give.
This would give us a good game. Don't forget what happened the last time a team from the state of Alabama (in this case Auburn) matched up with the Ducks with the national championship on the line.
It was sure a whole lot better than Alabama vs. LSU...
Kansas State vs. Alabama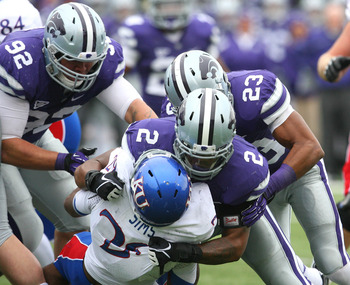 Scott Sewell-US PRESSWIRE
Out of all the likely match-ups in Miami, this one is the most intriguing.
You have the defending champion Alabama Crimson Tide with the No. 1 scoring defense in the country and the No. 14 scoring offense taking on the No. 10 scoring offense and No. 14 scoring defense in Kansas State.
Kansas State's Klein offense is well known, but how about that defense? They've held the likes of Oklahoma and West Virginia to only 19 and 14 points respectfully.
Given how many points the Sooners and Mountaineers have dropped on other teams, that's no small feat.
This would be a game for the ages.
Keep Reading