Why Wade Barrett Is the Next Great Heel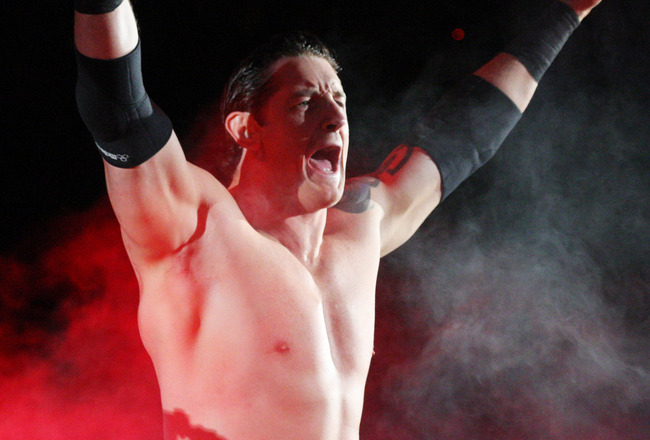 Gallo Images/Getty Images
Wade Barrett is the next great heel for the WWE.
It's just a matter of time before this bare-knuckle brawler takes his spot as one of the best bad guys in the WWE. Barrett has all the tools the WWE looks for in a wrestler. The only thing he needs now is time to show these gifts.
The British native has learned well from experience feuding with the top names, notably John Cena and Sheamus. He came up from NXT under the tutelage of Chris Jericho, the former leader of the Nexus stable.
Barrett is primed and ready to go. It's time to make Barrett the next big heel in the business.
Here are a few of Wade Barrett's qualities that make eligible him becoming the next great heel.
Presence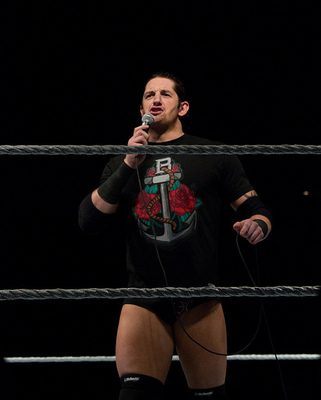 photo on FLickr by Anton Jackson
Wade Barrett is billed as 6'7" and weighing 246 pounds. He has a towering presence that helps his wrestling character get over.
Inside the ring, Barrett's presence gives off a threatening aura. He can stare down Sheamus and any other wrestlers without batting an eye.
Why should Barrett be intimidated when he stands as a near seven-footer? He can be billed as a big man, something the WWE desperately desires. Just look at classic wrestlers such as the Undertaker, Kane, Triple H and The Rock. They stood at 6'7"-plus, with the Undertaker at virtually seven feet tall.
With presence alone, Barrett can be billed on his height in the WWE.
Promos
Wade Barrett knows how to cut a promo.
During NXT, Barrett seemed like the complete package. When the Nexus formed, it was clear Barrett would emerge as the leader of the group. It was a role he played perfectly. He got the right responses from the crowd and effectively did his job as a heel.
His comeback featured amazing vignettes revealing his new gimmick, which is more like him. Coming back as the bare-knuckle brawler surely ignited new interest in Barrett's role in the WWE.
Barrett's demeanor and words during the promos sell his character. This is exactly what a heel needs to do.
Wrestling Style
Barrett has a smash-mouth wrestling style that works and looks great in the ring.
He originally had the "wasteland," which featured him carrying his opponents on his shoulders and slamming them down. It didn't seem as effective as some hoped.
When Barrett came back, he changed his finisher. He currently uses the "souvenir elbow," which suits him better than the wasteland. It's short and sweet. It doesn't need to look fancy.
Barrett kept a lot of his arsenal when he came back. He uses an elbow drop from the turnbuckle. The Barrett Barrage, a combo of moves against the ropes that ends with a big boot to the face, looks vicious in the ring. He uses the infamous sidewalk slam, a maneuver used by the late Big Boss Man.
Barrett's arsenal fits his wrestling style. These maneuvers will help Barrett thrive in the wrestling world.
Chemistry with Opponents
Barrett has developed quite the reputation when working with others.
The brawler has put on good matches with his opponents. He may have worked mostly squash matches since his return, but Barrett has shown why he can put on a good match.
Each match with Sheamus for the past few weeks has gotten more brutal. In fact, the two men should fight each other next on pay-per-view.
Barrett also worked well with Cena and Orton in PPV encounters. His victory over Daniel Bryan at the 2011 edition of SummerSlam is underrated. If you haven't seen that match, watch it when you can.
Barrett can wrestle any opponent and put on an entertaining match. Why not put Barrett in a big heel role?
Charisma
Wade Barrett would not be capable of having any of the previous qualities if it weren't for his charisma.
The Brit oozes confidence whenever he steps through the curtain. Not once has Barrett shown any weakness. Not once has Barrett backed down from a fight.
His confidence rubs fans the wrong way. That's what a heel is supposed to do. Heels need to get under the fans' skin and in due time force them to respect what they do.
Wade Barrett does his job to the fullest extent. It's only a matter of time before Barrett becomes the next great heel for the WWE.
Keep Reading