Wrestlemania : Memories of a Lifetime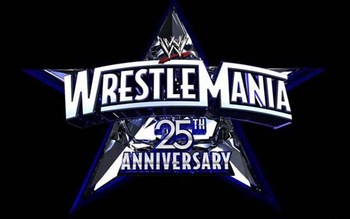 Wrestlemania, is a great vault of everlasting memories. Here are the top 10 based on my personal assessment.
Their relevance may be arguable but I've considered primarily the totality of moments and assessed them basically on their overall effects on the audience and viewers based on emotional content as well as quality.
Macho Man-Elizabeth Reunion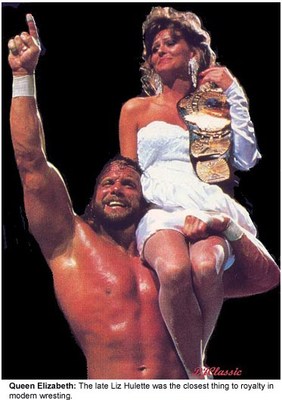 Randy Savage and Elizabeth are an immortal pair in Wrestlemania history and their reunion at Wrestlemania VII was filled with emotions. There were fans crying all around the arena.
Brothers of Destruction
Undertaker faced off against the original masked Kane at Wrestlemania XIV and this confrontation, backed up with all the supernatural effects and theatrics, was among the most anticipated matches ever in Wrestlemania history.
Phenom vs the Giant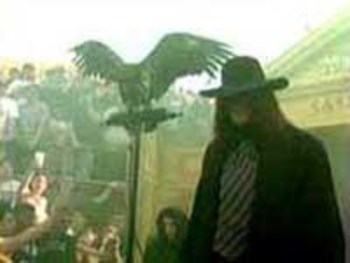 Another Undertaker moment that will remain crystal clear forever in the minds of Undertaker fans around the world. This unique entrance happened at Wrestlemania IX, where 'Taker faced off against a seemingly unstoppable 7'7" Giant Gonzalez and is arguably the best 'Taker entrance ever, in my personal opinion.
Icon vs Icon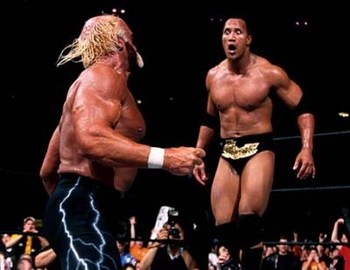 If you don't believe in the popular quote "Dreams do come true", then open your eyes and have a look at this one. Here's a dream match right before your eyes.
It's Hogan vs Rock and this epic showdown between two of the greatest superstars ever to walk on planet earth happened at Wrestlemania XVIII, and the atmosphere was electric...and I mean "electric."
Foley, Edge, and Flaming Tables
Nobody who watched Wrestlemania XXII will ever forget this frame, that of Mic Foley and Edge crashing into a flaming table, with the former taking a spear on to the flames. This was undoubtebly the greatest hardcore match in WWE history.
Ladder Mania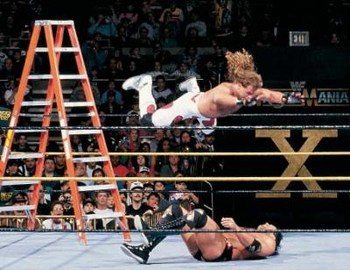 If that wasn't enough, here is "The Ladder Match" and the two men who put the ladder on the map. At Wrestlemania X, the heartbreak kid showed the entire world why he is rightfully called "Mr.Wrestlemania."
Thank You Ric!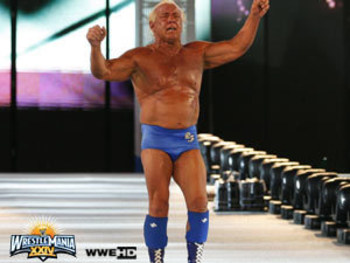 There will perhaps be very few moments in sports entertainment history that will match up to this. It's one of the most emotional moments in the history of Wrestlemania.
Ric Flair finally walks away ending 36 years of historic moments. In the name of the nature boy, WOOOOOOOOOOO....
Austin Era begins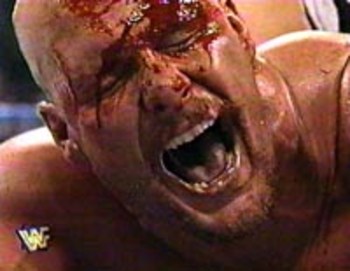 Here is one of the greatest landmark moments in the history of this industry. The bloody Austin who never gives up, just won the hearts of millions and millions of Wrestlemaniacs who'll welcome with open hands, "The Attitude Era."
Hulkamania Runs Wild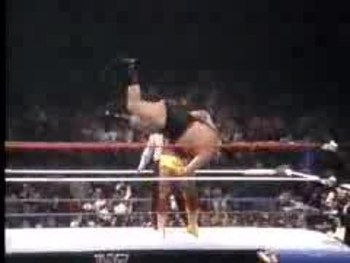 There is perhaps no other instance in history, that is more unbelievable than this. Hogan has just bodyslammed Andre at Wrestlemania III, with millions around the world, watching in sheer disbelief.
Moment of a lifetime!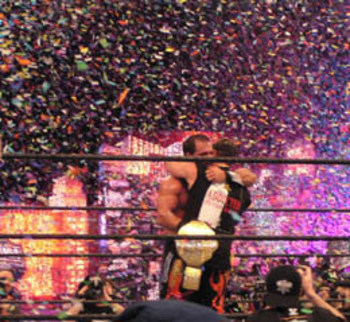 Finally, here's what I consider to be the greatest Wrestlemania moment in history. The Eddie Benoit celebration at Wrestlemania XX. In my personal opinion, it could also be the greatest moment in the history of sports entertainment.
Filled with emotion and sportsmanship, this to me, is the greatest of them all.
Keep Reading