WWE Raw Live Results: Reaction and Analysis for October 22, 2012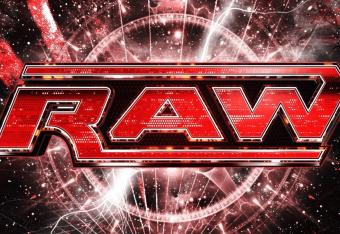 Photo: WWE

Welcome, everyone to the Bleacher Report Raw coverage for October 22, 2012 where all the action will be covered as it happens live on TV.
We are just six days from Hell in a Cell and as of right now there are five confirmed matches, so WWE has a chance to make a last minute addition or two tonight.
WWE Champion CM Punk and his cohort Paul Heyman are sure to have something to say about the attack following the contract signing between Ryback and CM Punk.
The finals for the WWE tag team title tournament should take place tonight after we had the match postponed last week due to an illness taking Mysterio out of the match.
Team Hell No and Rhodes Scholars have had some interactions lately so it seems like a good bet that they will end up winning the finals of the tournament.
Antonio Cesaro has yet to have a match at Hell in a Cell made for his US title and the same can be said for Eve and her Divas title. One of those could end up on the pre-show.
I encourage readers to engage in discussion and debate in the comments section, so if you are not a B/R member make sure to sign up and join in on all the fun.
This is the go-home show for HIAC so make sure to bookmark this page and come back at the start of the show for the live coverage of all the action as it unfolds.
Thanks for joining me for eht live blog of Monday Night Raw and make sure to check back Sunday where I will be covering Hell in a Cell live.
Have a good night everybody!
I think the end of Raw made Ryback look like more of a star than any of his squash matches ever could. Punk took some big slams from Ryback there and I give him credit for helping with the powerbomb.
Cena did not get put into the main event for HIAC so it looks like it is actually Ryback vs. Punk without anyone else involved.
Match of the night was easily Ziggler vs. Bryan, but the main event was pretty good given that it was a lumberjack match.
Punk vs. Sheamus Part 3
Punk goes up top and misses the Macho Man elbow. Sheamus hits the Irish Curse for the near fall.
Sheamus tries for the cloverleaf and Punk is able to block it. Sheamus gets dumped outside againa dn Sheamus fights them off and ends up hitting White Noise to Punk when he gets back in the ring.
Sheamus calls for the Brogue Kick and Cesaro runs in the ring. So does Jinder and they get knocked down. Big Show chokeslams Sheamus from the apron and Punk gets the pin and the win.
Winner: CM Punk
Ryback comes out right away and the lumberjacks prevent him from leaving. Ryback hits a nice backbreaker powerslam combo.
Ryback throws Punk into the air by his throat and catches him for a powerbomb. Ryback gorilla presses Punk and throws him into the heel lumberjacks outside the ring.
I have to say that Ryback looked awesome right there. I guess it takes a guy like Punk to help Ryback look like the star WWE wants him to be.
That powerbomb was freakin awesome.
Punk vs. Sheamus Part 2
After the break we see Sheamus fight out of a headlock. Punk kicks him in the face for a near fall.
Big Show watches with a smile as Punk keeps on Sheamus. Big Show ends up yelling at the announcers for some reason.
Sheamus gets dumped outside again and the lumberjacks jump him again. Some of the faces fight off limberjacks and I think Ziggler was trying to help.
Punk goes up top and hits a sloppy double axe handle and then he climbs up again and hits a better one this time.
Punk goes up a third time and this time Sheamus hits him in the gut on the way down. Sheamus goes to work with hard shots to Punk but Punk hits a knee lift to get him back down.
Punk teases the Macho Man elbow but then he just jumps off and drops an elbow from the ground for a near fall. That was strange.
Big Show stares at Sheamus as he starts mounting some offense. Sheamus hits the Irish Hand Grenades and a suplex for a near fall to Punk.
Punk catches Sheamus with a heel kick for another near fall. Punk goes for the high knee and Sheamus tries for White Noise.
They counter until Punk hits the high knee this time. This has been a decent match so far, but the lumberjack aspect is taking away from it.
Sheamus tries for the Irish Curse and Punk goes for the GTS but he settles for sending Sheamus' face into the turnbuckle for a near fall.
CM Punk vs. Sheamus Part 1
Punk is in mid-entrance when we return. Sheamus comes out second and the match begins after some posing by both men.
The bell rings and they two circle each other a bit before locking up. Punk goes behind Sheamus and Sheamus reverses it and takes Punk down.
Sheamus throws Punk out of the ring and the lumberjacks throws him back in so Sheamus can beat on him some more for a near fall.
Punk fights back with headbutss to Sheamus but it is not enought o keep him down. Sheamus hits a big slam and then follows up with an elbow.
It is funny to see Heyam and Big Show standing so close to each other considering their history.
Punk gets dropped with a sidewalk slam for another two count. This match has a slow pace so far.
Sheaus hits the Irish Hand Grenades but Punk pulls him down over the rope and then springboards in with a clothesline for a near fall.
Sheamus gets sent out of the ring and he gets beaten on by the lumberjacks before he is rolled back in the ring.
The throw to commercial was a little off.
Heyman and Punk are backstage and Punk complains about being in a lumberjack match. He says he is already missing AJ as GM.
Heyman gives Punk a pep talk as we go back to ringside for the entrance of the lumberjacks.
Josh Matthews is all smiles as he welcomes Dolph Ziggler. Ziggler says he is happy about beating Daniel Bryan and then he says AJ being fired was sad but fair.
Ziggler says Cena is to blame for everything and that AJ should have had better taste.
Back at ringside Michael Cole plugs Hell in a Cell.
We go backstage and see Cena confront Vickie and he calls her a liar. She says AJ can't separate business from pleasure and Vickie should not have cost AJ her job.
She brings up when Cena jokingly asked out AJ and then actually had dinner with her. Cena walks off looking dejected.
Alberto Del Rio vs. Zack Ryder
JR makes a joke about how long it takes for Ricky to introduce Del Rio. Del Rio goes right after Ryder after the bell and hits kicks and stomps.
Ryder hits a few shots but Del Rio puts him down with a snap suplex. A Ryder chant breaks out as Del Rio locks in a submission.
Ryder breaks out and hits a sunset flip for a near fall. Del Rio is up right away and he kicks Ryder in the face for a a near fall.
Del Rio works over the arm of Ryder a bit and he continues to stop Ryder at every turn.
Ryder starts to mount some offense and he ends up hitting a pair of knees to Del Rio before he misses the Broski Boot.
Del Rio pulls Ryder's arm through the rope and kicks it repeatedly. Del Rio locks in the Cross Arm Breaker for the submission win.
Winner Alberto Del Rio
Del Rio squashes Ryder and then celebrates a little before taking a mic and asking if Randy likes that. He locks in the CAB to Ryder and acts like he is Orton in the submission.
Cena finds McMahon and he kind of yells at McMahon. Vince says this is not the time and he says there was some incriminating evidence to support the rumor.
Vince says he doesn't even know what a managing supervisor is and then gets in his limo.
Del Rio is coming to the ring when we go back to the action.
Santino is backstage with AJ and John Cena walks up. Cena says he will do whatever he can for AJ. She thanks him.
She says it was Cena she was accused of having an affair with. She says she resigned so he wouldn't get hurt. Apparently they never hooked up from what they are saying.
Cena hugs her and says he will take care of it.
Big Show vs. Kane
After the break we see the match already in progress and Show has Kane down in the corner. Show keeps on him while calling Bryan a hobbit.
Kane breaks free and runs into Show in the corner a few times before Show runs him over with a spear.
Show continues to punish Kane and he hits a bodyslam and a falling elbow for a near fall. Big Show puts Kane in a bearhug.
Kane tries to slam Show and he ends up almost getting pinned. Kane and Show starts slugging it out and Kane ends with a DDT for a near fall.
Kane hits a clothesline from the top rope but Show ends up hitting the WMD after Rhodes Scholars come out to distract.
Winner: Big Show
Rhodes Scholars starts beating on Bryan while Kane is still down in the ring. Both tag champs just lost matches.
There is no set whatsoever for this supposed game show. Four chairs does not count. Striker tells Kane and Bryan to say a bit about themselves.
Bryan says he is a former world champion, he does not have a goat face and he is the world's toughest vegan, but more important than anything else, he is the tag team champions.
Kane says he is a scorpio, he enjoys long walks on the beach, rainbows and puppies. Striker asks if it is true and he says hell no.
Bryan says Kane loves rainbows and they argue until Rhodes Scholars come out. Damien Sandow is pissed off that they would be invited to this.
Rhodes says they will win the titles on Sunday. Sandow says "You're welcome" and they leave.
Kane mocks Striker a little and Striker says Team Hell No wins by forfeit and Bryan celebrates like he just won a huge match.
Kane and Bryan focus on Striker and Striker runs off. Striker says he wants them to lose and then Big Show comes out of nowhere and throws Striker all the way across the stage.
Kane vs. Big Show is up next.
The lockerroom should have been paying close attention during the Bryan and Ziggler match. That was a PPV-level match for anybody else.
Now that Ziggler is in the hunt for the World Title with all this cashing in talk I hope he and Bryan have a title feud down the line. It would be one of the best series of wresting matches we could see today.
After the break we get a replay of AJ resigning as GM.
Kane and Bryan argue after the match and Matt Strike comes out on the ramp and tells them to listen up. He says Vickie told him to come out because she has a surprise for them.
They will compete in a therapy gameshow? If it was any two other superstars I might think this was stupid right away but they might pull it off.
Striker says their opponents for the contest are Rhodes Scholars. This gameshow will happen after the break.
What do you think?
Ziggler vs. Bryan Part 2
We return to see Bryan down in a headlock. He fights his way up and flips in the corner before hitting the flying elbow.
Kane is at ringside for support as Bryan runs into Ziggler with a hard dropkick in the corner for a near fall. Bryan is doing his version of Hulking up as he hits the chest kicks to Ziggler.
He misses the last kick and Ziggler tries for a Zig Zag. Bryan counters into a No Lock attempt and the two end up in pinning combinations.
Ziggler hits a jumping DDT to Bryan that JR thought was a spear by Bryan for some reason. Ziggler gets up and pounds Bryan in the corner.
WOW! Ziggler just went right over the top rope and hit the ring post really hard on the way down. That was insane.
He really overshot on that one. Bryan runs out and hits a suicide dive and this match is making me mark out a little bit right now.
These two are really taking some chances tonight. Bryan climbs to the top and Ziggler runs up the turnbuckles with ease and drops Bryan with a huge face buster.
Bryan kicks out at the last second. Bryan ends up hitting a huge roundhouse to take Ziggler down. Bryan climbs up to the second rope to yell at Kane and Ziggler hits a ZIg Zag out of nowhere for the win.
Winner: Dolph Ziggler
Finally. I am so glad Ziggler won that match. Great show from both superstars..
I just realized that Vickie was already not at ringside for Ziggler's match. I wonder if they will even address her absence with a storyline?
Dolph Ziggler vs. Daniel Bryan Part 1
This is going to be awesome. Ziggler and Bryan circle each toehr before locking up. Bryan gets Ziggler's arm but Ziggler reverses.
Bryan takes Dolph down and he retreats to the corner. Bryan goes behind Ziggler and Dolph uses his wrestling background to break out of it.
Bryan misses a roundhouse kick to Ziggler and the two square off for a third time. Ziggler gets a kick to Bryan's gut and he and Bryan start trading rights.
Ziggler runs into Bryan's boot but he returns to favor with a perfect dropkick. Ziggler hits the Rude Awakening and then picks up Bryan for a suplex but Bryan reverses.
Bryan takes down Ziggler in mid air and then locks in a surfboard-style submission before stomping Ziggler's knees into the mat.
Great match so far. Bryan works over Ziggler's leg a bit but Ziggler kicks him into a turnbuckle and then follows up with kicks and punches in the corner.
Bryan rolls Ziggler into a figure-four out of nowhere somehow and Ziggler makes it to the ropes. Bryan lays in with kicks while Ziggler is on the apron.
Ziggler grabs Bryan and suplexes him out of the ring. Bryan grabs his left knee and the ref goes to check on him as Kane's music hits.
Kane comes out as we go to break. I wonder if Bryan is really hurt. I hope he is ok.
Ebe is backstage trash talking AJ and Kaitlyn is listening to her the whole time. She shows Eve the picture she took of her iPad.
Eve freaks out and Kaitlyn calls her a witch. Eve and Kaitlyn get into a brawl and Katie gets pulled off by Layla. Eve hits Layla and then Layla attacks. That was hilarious.
Did Josh Matthews really just plug a WWE product during a throw to an interview with Sheamus. More like Shameless.
Sheamus talks about his lumberjack match with CM Punk for later. Big Show walks in and knocks the brawlin buddy out of Sheamus' hands.
He says he will beat Sheamus on Sunday and he better get serious. We go back to the ring and Daniel Bryan's music hits.
Bryan takes a sign from a fan and rips it up. He takes a goat mask from someone else and rips that as well.
Bryan will be in action after the break.
Ryback vs. Miz
Ryback is out after the break for his match against Miz. Miz is not to happy as he comes out to face the monster in the ring.
Miz gets brought into the ring the hard way by Ryback and the bell rings with Miz trying to circle Ryback. The Goldberg chants started early tonight.
Ryback tosses Miz out of the ring right away. Miz gets back in the ring and he is able to fight out of a powerslam but he gets downed by a big boot.
Ryback runs over Miz but he gets hung up on the top rope by Miz. Miz leaps off the top into Ryback's hands and Ryback slams him.
Ryback gets a feed me more chant going as he hits a meathook clothesline. He calles for his finisher and puts Miz up for the Shell Shocked.
Ryback gets the win and Miz gets buried before his title match on Sunday.
Winner: Ryback

This is from the WWE.com live chat.

The Fink:

This scenario actually makes me want to see John Laurinaitis back in power
Vince says No to Heyman. He says he is bringing out the managing supervisor of Monday Night Raw. Vickie Guerrero.
I really hope this means Ziggler will go off on his own now. Vickie comes out and gets some great heat as she tries to talk.
Heyman excuses himself to Vickie and he tells her that her first decision should be to let CM Punk choose his opponent again.
Heyman seems to be afraid of Ryback beating CM Punk. Vickie says Ryback will still face Punk at HIAC and she has another announcement.
Tonight's main event will be CM Punk vs. Sheamus, a rematch from Main Even a couple weeks ago. Heyman drops the mic as he leaves, furious.
Heyman is freaking out to himself as he walks up the ramp and now it is just AJ and Vickie in the ring. Vickie brings up AJ being accused of having an affair with someone.
She tells AJ to leav and AJ slowly goes to leave but then she stops, smiles and turns back around to attack Vickie.
The crowd erupts as the two beat on each other. AJ rips at Vickie's top and they are really going at it in the ring. AJ's top came open a little bit curing the scuffle and she buttoned it back up after Vickie left.
I am going to bet her affair was with Dolph Ziggler and that is what will make Vickie and Ziggler break up. just a guess.
When we return we see McMahon and AJ already in the ring. McMahon talks about AJ's meeting with the board. They discussed her time as GM on Raw.
He hands the mic to AJ and she says she has been accused of messing around with someone on the roster and she is resigning as the GM of Raw.
I love how during what is supposed to be an emotional moment the camera will catch a guy in a bright red Angry Birds hoodie in the front row.
AJ says she could have been fired several times so she is not upset by this. She cries a bit while talking but she says some people like a crazy chick.
A yes chant breaks out. Clearly crazy chicks are welcome in WWE. I hope this means AJ is getting back in the ring as a wrestler.
AJ talks about growing up with almost nothing and how going from homeless to being the boss was special. She is almost acting like this is the last time we will see her. AJ is one of the better actors in WWE.
She thanks Vince for the opportunity. She hugs him and Paul Heyman comes out on the ramp to gloat. He says he was unaware of AJ's life story.
Heyman runs her down and she looks pissed. He says there needs to be a new GM on Raw and he says someone has to be named immediately.
Heyman lists a bunch of qualities he doesn't actually have as he petitions for the job.
Antonio Cesaro vs Justin Gabriel
This is a rematch from last week. The bell rings before Cesaro even has his jacket off. Cesaro grabs a mic and speaks in Swiss.
Gabriel leaps over the top rope and takes Cesaro down. Cesaro ends up hitting a stun gun on Gabriel and he picks him up for a european uppercut.
Cesaro hits his delayed throw and then jumps up and lands his feet on the gut of Gabriel. Cole and JR say Cesaro is wrestling with torn tendons which is why his fingers are wrapped.
Cesaro puts Gabriel on the turnbuckle and takes him back down for a near fall. Gabriel has yet to have more than a split second of offense.
Cesaro hits an awkward throw on Gabriel, but Gabriel flips up and ends up taking Cesaro down with an elbow.
Gabriel climbs up for the 450 but Cesaro hits the rope and takes him down. Cesaro climbs up and tries for a superplex but Gabriel fights him off.
Cesaro fights up again but Gabriel hits a kick to the head and Gabriel climbs up and hits the 450 for the surprise win.
Winner: Justin Gabriel
I am betting this will earn him a title shot during the pre-show at HIAC.
We go backstage to see a limo pulling up and out comes Vince McMahon and AJ, who looks worried.
I wonder if she is being fired or being made to join the kiss my ass club. Both undesirable positions to be in.
This article is
What is the duplicate article?
Why is this article offensive?
Where is this article plagiarized from?
Why is this article poorly edited?