NBA 2012-13 Rookie Stock Watch: Who's Soaring Entering the Season?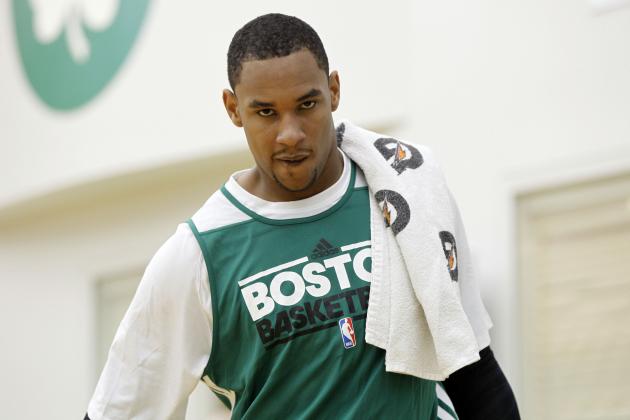 Greg M. Cooper-US PRESSWIRE

The preseason is a tremendous opportunity for NBA rookies to boost their stock heading into the regular season, and the 2012 preseason has witnessed some masterful performances.
Gauging exhibition-game prowess is tricky because lineups are often weaker, but we can still tell who has arrived to play productive, efficient basketball. It's all about making the most of every cameo and proving capable of filling a key role.
The Atlantic Division features a trio of rookies with rapidly climbing value, while one of Dallas' rookies is turning heads out west. Who else's stock is soaring?
Begin Slideshow

»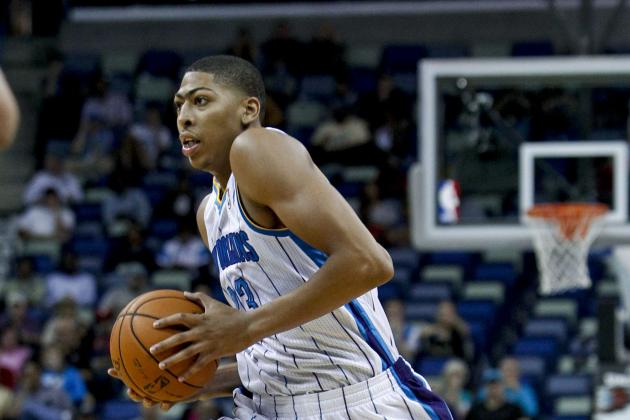 Derick E. Hingle-US PRESSWIRE

Key Stat: Double-double preseason (13.4 points/10 rebounds per game)
One poor shooting night against the Mavericks doesn't erase the fact that Anthony Davis is having an impressive preseason.
He's averaging a solid double-double in exhibition action, scoring 13.4 points and grabbing 10 rebounds per game. In his Oct. 22 meeting with the Dallas, he ripped down 17 boards against an undersized Mavericks squad.
Davis has a modest 1.4 blocks per game, and he isn't the terror he was in college. But he's still impacting that end of the floor by altering shots and cleaning up the defensive glass.
His mix of instincts, athleticism and level-headedness puts him in a good position to enter the regular season strong.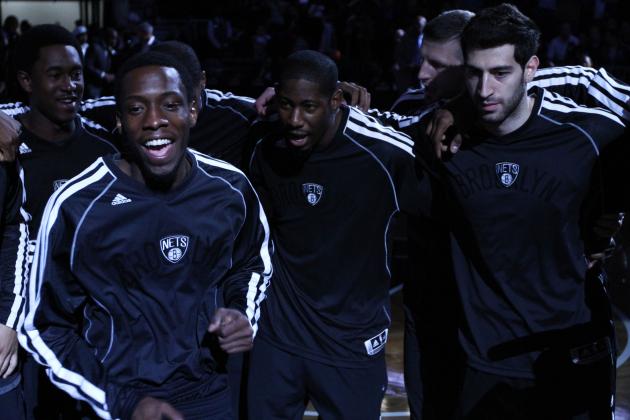 Debby Wong-US PRESSWIRE

Key Stat: 3.5-to-1 assist-to-turnover ratio in preseason
Since returning from his quad strain, Nets rookie Tyshawn Taylor has shown he belongs in Brooklyn and can run the point off the bench.
He looked comfortable as a floor general, and he effectively put pressure on the defense
In his first exhibition, Taylor looked the part of a competent pro guard, dishing five assists with one turnover in 17 minutes against Boston. He followed that up with another solid game against the Celtics, dropping eight points and two assists off the bench.
C.J. Watson will be an excellent backup point guard for Deron Williams, but Taylor will earn some minutes if he keeps up the efficient play.
Tom Szczerbowski-US PRESSWIRE

Key Stat: Lowest-scoring night was 10 points
Washington Wizards rookie Bradley Beal isn't lighting up the scoreboard from downtown (just 32 percent so far), but his stock is still sky-high in autumn because he constantly finds a way to be productive.
For example, in Washington's recent win over Milwaukee, Beal scored just 10 points. However, he stepped up his passing game, dishing four assists while refraining from over-shooting from three-range.
The Wizards need that kind of discretion now more than ever, with John Wall currently in street clothes and the team's backcourt in flux.
Although he's young, Beal hasn't disappointed. Scoring 13.5 points with 2.8 assists per game isn't bad for a 19-year-old, and we know his shooting percentage will go up once Wall is back in the lineup.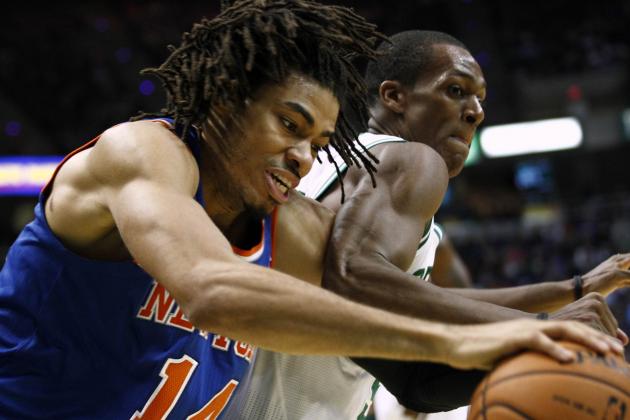 Mark L. Baer-US PRESSWIRE

Key Stat: 34 points vs. Boston on October 20
In his last few preseason performances, New York Knicks training camp invitee Chris Copeland put himself in great position to grab the final roster spot.
The 28-year-old rookie unloaded 21 points in 19 minutes against the Celtics on Oct. 13 and then torched them for 34 more a week later. He continued the high-percentage shooting against the 76ers on Oct. 22, as he scored 15 points on 6-of-10 shooting.
Bleacher Report Knicks analyst Ciaran Gowan explains the unique task Copeland could have in 2012-13:
On a Knicks bench that lacks youth, Copeland could have a big role to play as a backup forward, especially considering his ability to slide over and play at the 2 as well. ... The Colorado graduate can not only score in isolation, but can act as a spot-up shooter too, which is something that could really add a new dimension to the Knicks bench.
Just because he's low on the depth chart doesn't mean Copeland won't be a factor in the regular season. He has the size, maturity and scoring prowess to be a regular contributor.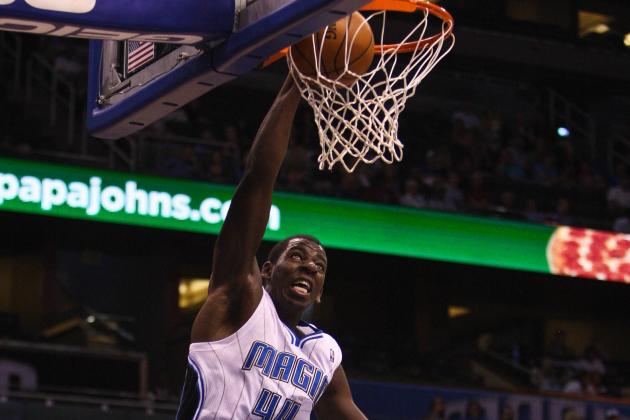 Rob Foldy-US PRESSWIRE

Key Stat: 18 points in 18 minutes vs. Spurs
Talk about making a case for a starting spot!
In his last four exhibition games, Orlando newbie Andrew Nicholson has registered 14.8 points in 21.8 minutes per night while shooting 55 percent from the field. In the Magic's Oct. 21 win over San Antonio, Nicholson shot 7-of-8 from the floor, scoring 18 points in 18 minutes.
He also rewarded the Magic at the charity stripe, where he is shooting 82 percent thus far.
Orlando is clearly not a divisional or conference contender, so Nicholson was going to see decent playing time in 2012-13 no matter what transpired in the preseason.
But his recent play is an excellent audition for even more time and a featured role.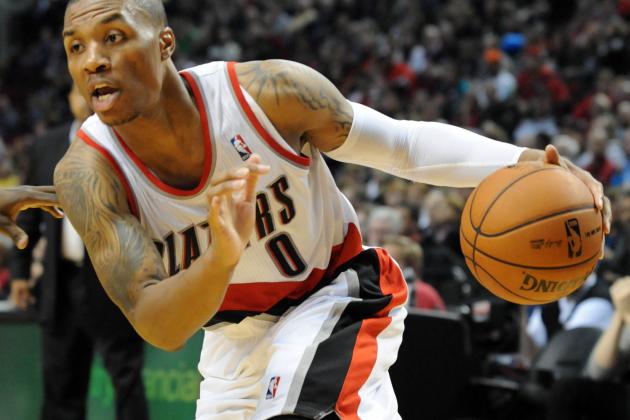 Steve Dykes-US PRESSWIRE

Key Stat: 18 points and 7.5 assists per game over last two games.
He was already highly regarded after a superb summer, but Damian Lillard's stock is officially soaring now after five straight impressive exhibitions.
Portland's guard of the future is scoring 17 points and dealing six assists per game in the preseason. His latest handiwork includes a 21-point, eight-assist ballgame against the Jazz.
It's rare to find a rookie who can score and facilitate in the same game, and the Trail Blazers are starting to see just how valuable he can be.
There will be some growing pains and turnovers to persevere through, but it will be worth it for Portland as Lillard pairs with LaMarcus Aldridge to bring the franchise back to respectability.
The club won't be a championship contender overnight, but Lillard's stellar autumn shows it is moving in the right direction.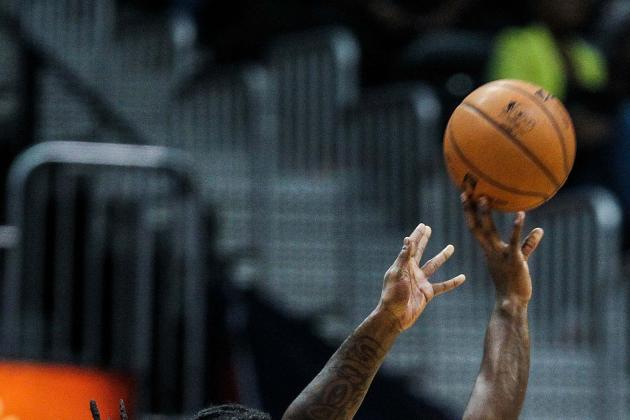 Daniel Shirey-US PRESSWIRE

Key Stat: 11 steals in three nights (Oct. 15, 17 and 20)
Out of all the second-round picks in the 2012 NBA draft, Mavericks forward Jae Crowder is shining the brightest in the preseason.
In his last three exhibition games, the Dallas rookie finally got some substantial playing time and made the most of it.
The 2012 Big East Player of the Year has excelled on both ends of the floor as a pro. In addition to scoring 14.3 points per game in his last four games, he's swiped three steals per night.
Rick Carlisle has no choice but to give him more opportunities as the Mavericks transition toward the regular season.
Crowder is too useful in all phases of the game to stay on the sidelines. Whether it's outside shooting, rebounding, passing or defense, he makes the most of his minutes.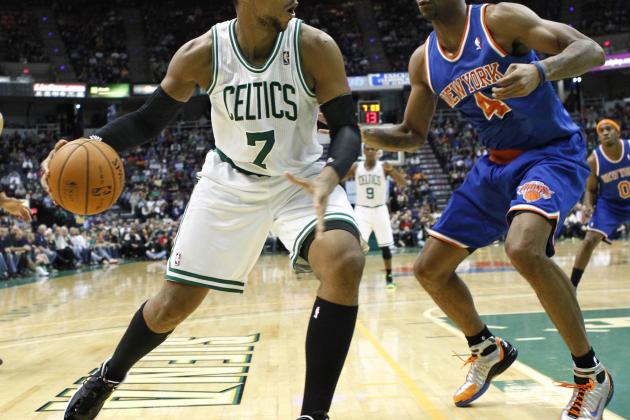 Mark L. Baer-US PRESSWIRE

Key Stat: 50 percent shooting or better in seven of eight preseason games.
Boston is looking smarter every day for drafting Jared Sullinger late in the first round.
Although the back injury risk is still there, Sullinger is making Danny Ainge and company pleased about their draft decision because he's delivering for them.
His approach is simple, and he knows what to do with the ball once he gets it. When he was drafted, I questioned his ability to succeed against superior athletes, and he has proved thus far that he can hold his own.
Sullinger is attacking the defensive and offensive glass consistently throughout the preseason, and it has led to favorable looks and 56 percent shooting from the field.
With his post scoring, rebounding and reliable mid-range jump shot, the Celtics frontcourt has the depth it needs for Boston to be a top-five NBA squad.
For more NBA discussion and analysis, follow me on Twitter: @Danielobleacher