Daniel Cormier vs. Fabricio Werdum: Head-to-Toe Breakdown
Kyle Terada-US PRESSWIRE

Daniel Cormier and Fabricio Werdum are two of the growing number of heavyweight contenders in MMA. A once laughed at division has become one of the sport's most interesting and exciting over the past couple of years.
Cormier was set to meet Frank Mir in November until an injury forced the former UFC Heavyweight Champion out of the fight, and the decision was made to cancel the entire fight card.
Now the search is on for a heavyweight to meet Cormier on Strikeforce's January card.
Werdum would be an excellent choice to take on Cormier in a potential title elimination bout.
How do these two match-up against one another? Lets take a look.
Begin Slideshow

»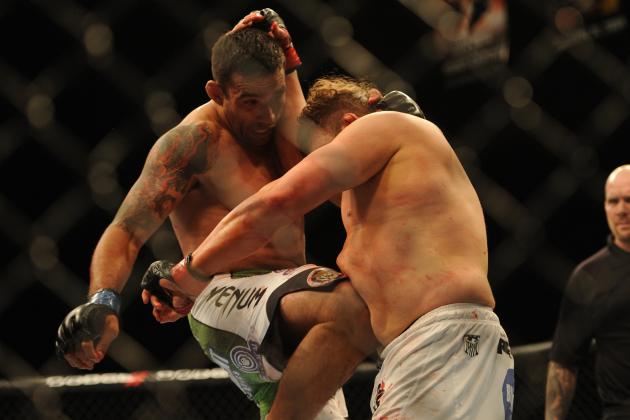 Kelvin Kuo-US PRESSWIRE

Neither Cormier or Werdum come from a striking background, but both have made leaps and bounds since debuting in mixed martial arts.
One of Cormier's biggest advantages in the stand-up department is his raw power. He showcased it by leveling Antonio "Bigfoot" Silva in their meeting. He continued to show improvement when he took the Strikeforce Heavyweight Grand Prix with a win over grizzled veteran Josh Barnett.
Werdum's return to the UFC has brought to light his improved striking. He punished both Roy Nelson and Mike Russow with a varied attack. While many expected him to continue using his superb jiu-jitsu he came in with a vicious striking attack.
Both are still growing as strikers, but Werdum takes the slight edge because of his varied attacks.
Edge: Werdum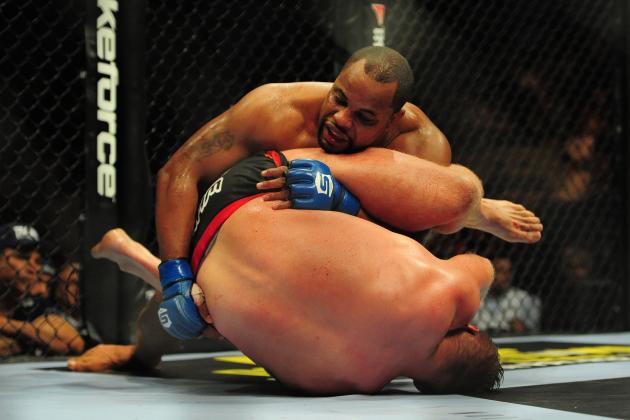 Kyle Terada-US PRESSWIRE

Cormier is a world class wrestler who has stymied everyone up to date.
For 25 minutes he controlled the action against Josh Barnett. At every turn he kept the fight where he wanted it and defended all the submission attacks by the former UFC Heavyweight Champion.
The former Oklahoma State Cowboy holds the decided advantage in this category.
Werdum is one of the best heavyweights in the world on the mat, but getting it there is not his specialty. This will give Cormier the advantage should they meet. He will be able to decide where he wants this fight to take place.
Edge: Cormier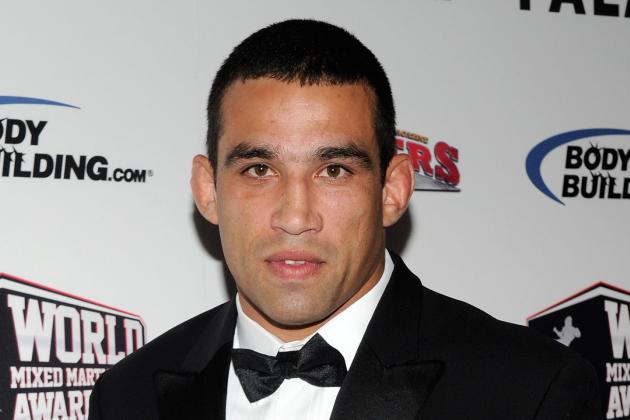 Ethan Miller/Getty Images

Vai Cavalo is one of the most decorated submission artists in the game today. His jiu-jitsu acumen led to the shocking submission victory over Fedor in 2010.
Cormier showed his improved ground defense against Barnett in May of this year, but Werdum brings a different set of problems on the ground with his jiu-jitsu.
If Cormier takes the fight to the ground he will be in Werdum's world. Werdum has many more submission options than Cormier in this fight.
Should the fight end up on the canvas it will be the most interesting aspect of the fight. Can Cormier stifle Werdum like he has everyone else? That's the biggest question entering the fight. However, Werdum undoubtedly holds the advantage on paper.
Edge: Werdum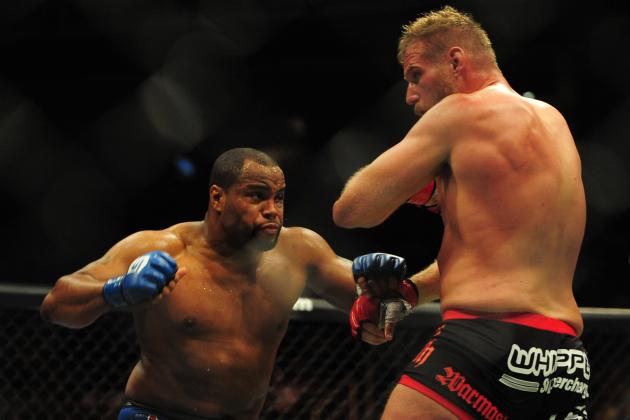 Kyle Terada-US PRESSWIRE

Werdum's X-Factor: Make Cormier Uncomfortable
In all likelihood Werdum will not be able to take Cormier down, and he will also probably not be able to stop Cormier from taking him down. Thus, he must make Cormier uncomfortable wherever the fight should take place.
If Werdum gets the better of the striking then Cormier will go back to his roots, but if Werdum also continually threatens with submissions and has Cormier on the defensive, he will make it hard for the AKA heavyweight to find a path to victory.
The Brazilian has the talent to keep Cormier defensive no matter where the fight takes place.
Cormier's X-Factor: Submission Defense
Should he decide to take Werdum down he will need to keep his submission defense on point.
If he stays out of trouble on the mat he can dole out his own ground and pound to score points on the judge's scorecards.
No doubt Cormier knows how dangerous Werdum is, but everything he planned for can quickly go out the window once he actually gets on the floor with him. He'll need to not make the big mistake while trying to punish Werdum.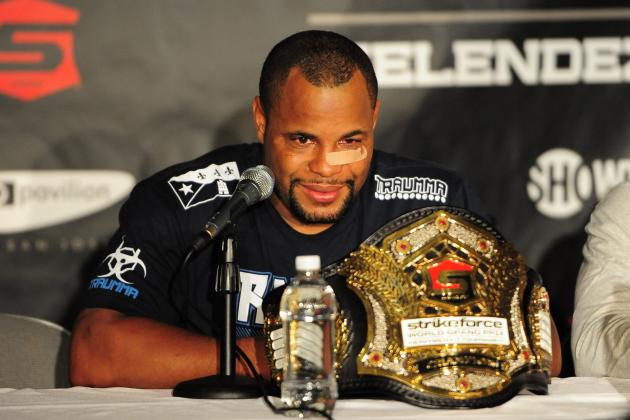 Kyle Terada-US PRESSWIRE

These are two of the best heavyweights in the world today, and this contest will show why.
Cormier's ability to dictate where the fight takes place could be the deciding factor in this fight. He should be the fighter who gets to choose where he wants it, which will give him the better shot at a victory.
I think that will be the ground for Cormier.
He can use his phenomenal wrestling and ground and pound to control Werdum.
I believe Cormier will be able to avoid any submission attempts and slowly wear down Werdum throughout the course of the fight. Eventually the punishment will add up and the fight will be stopped late in the fourth round.
Prediction: Cormier defeats Werdum by TKO in the fourth round.