Strikeforce: 5 Reasons Daniel Cormier Must Be Moved to the UFC Right Now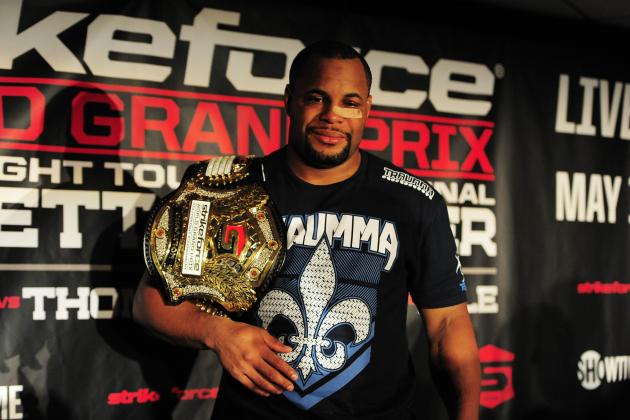 Kyle Terada-US PRESSWIRE

Though Daniel Cormier has one fight left on his Strikeforce contract, it's irresponsible to make this man wait around while the company continues to cancel shows.
The last Strikeforce event to take place was on Aug. 18, and after the company cancelled its remaining fight cards in 2012, Cormier's eventual UFC berth is put on hold.
How fair is that to Cormier? Here's one of the best fighters in the world that could give any man in the heavyweight division or light heavyweight division trouble just sitting on the shelf and wasting away.
Honoring a contract is noble, but if the company is unable to put on an event and find an opponent for Cormier, then he needs to jump ship to the UFC, where they will find him an opponent. A move to the UFC must happen now.
Begin Slideshow

»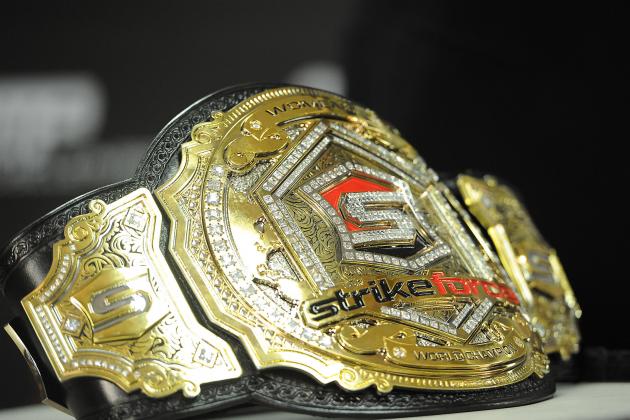 Jayne Kamin-Oncea-US PRESSWIRE

Let's not sugarcoat this—Strikeforce is a dying brand.
Strikeforce has only put on five shows in 2012. Five! That fails in comparison to the company's 16 fight cards put on in 2011.
It seems that the executives in Strikeforce and Showtime can't figure out what they're trying to do, and because of this, Cormier, along with other great fighters, are suffering for it.
After notable moves such as Alistair Overeem, Antonio "Bigfoot" Silva, Fabricio Werdum and Lavar Johnson all going to the UFC, Strikeforce's heavyweight division is depleted.
Simply put—there's no one left to fight Cormier, and that's why Strikeforce set up a fight with UFC heavyweight Frank Mir. Because Mir was injured, along with Strikeforce middleweight champion Luke Rockhold, Strikeforce cancelled the planned event altogether. Time is running out for Strikeforce.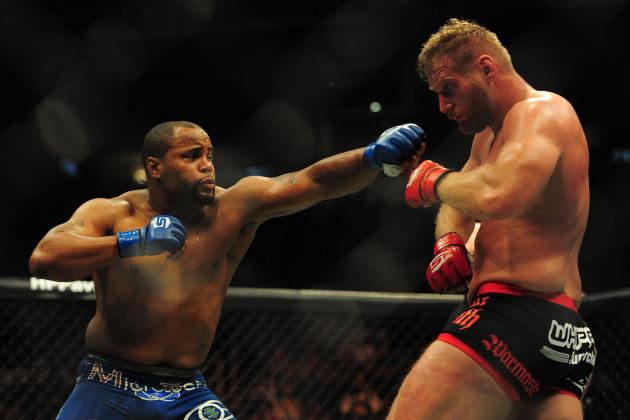 Kyle Terada-US PRESSWIRE

At 33 years old, Cormier is in his prime.
What a waste it would be for Cormier to stay in purgatory any longer, while the best in the world are throwing down in the UFC.
Cormier is an amazing athlete that has uncanny wrestling ability, and his striking is ever-improving.
Heck, it has to be for fans to start calling this guy the "Black Fedor." Athletes are only given a short window of opportunity to be the greatest at what they do and receive recognition for it, and the same goes for MMA fighters.
While Cormier is sitting around in Strikeforce, he could be fighting the best fighters in the world and proving that he's the best rather than comparing him and other greats on paper.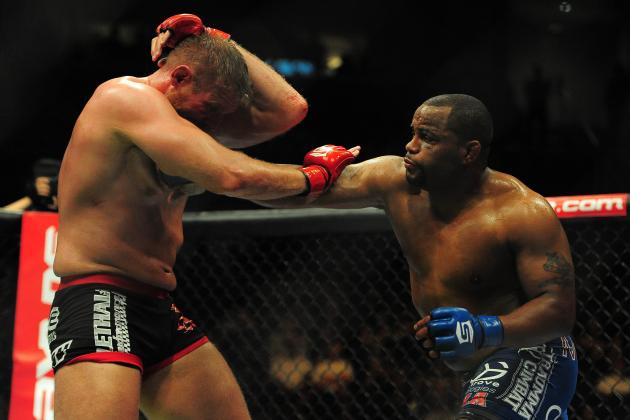 Kyle Terada-US PRESSWIRE

The UFC needs to start educating fans on who Cormier is right now.
Of course, the hardcore fans know who Cormier is because he's beaten notable fighters such as "Bigfoot" Silva, Jeff Monson and Josh Barnett, but the casual fans don't even know who those fighters are.
If Cormier is going to eventually challenge for a championship belt in either the heavyweight division or at light heavyweight, the UFC needs to build his popularity to build Pay-Per View buys.
A fight between Cormier and Junior dos Santos or Jon Jones deserves to be treated like the biggest fight of the year. But as Jones said, he wasn't open to coaching The Ultimate Fighter opposite of Cormier because "he's relatively unknown."
Want to stop Jones from using that excuse? Put Cormier in the UFC now and have him fight on PPV and on FOX. People will know about him soon enough.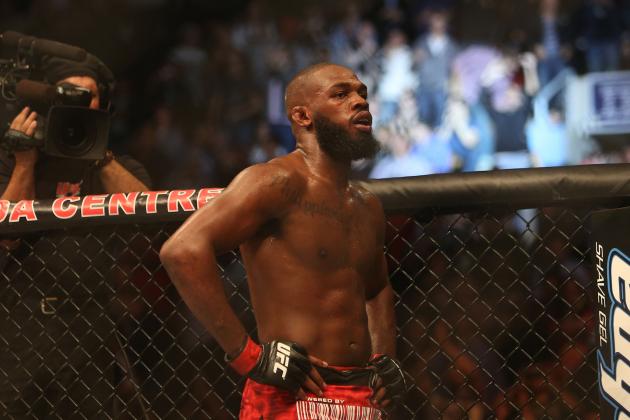 Tom Szczerbowski-US PRESSWIRE

Jon Jones is running out of challengers and rivalries.
Sure, his next bout with Chael Sonnen will garner headlines because of Sonnen's trash talk, but once the fight rolls around, Jones shouldn't have any trouble handling him because it's a bad matchup for Sonnen.
Jones' wrestling is good enough to keep Sonnen from taking him down, and once he forces Sonnen to stand with him, he has the advantage in the striking game.
Cormier, on the other hand, is both big enough and strong enough to put Jones on his back. And if he's unable to, he has a better chance of winning the striking battle than Sonnen.
For those reasons alone, a fight with Jones is compelling to any fight fan.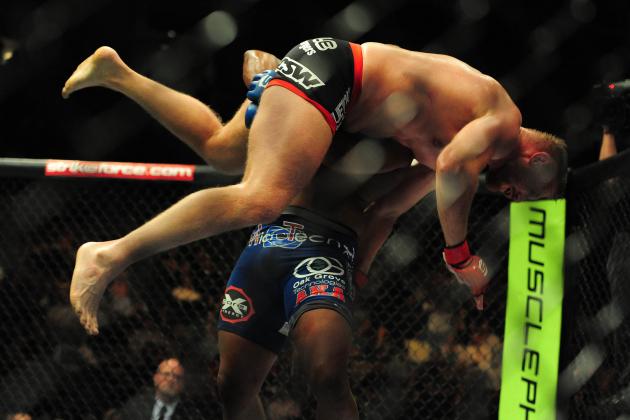 Kyle Terada-US PRESSWIRE

Your claim to fame isn't legitimate until you face UFC competition.
Guys like Eddie Alvarez and Gilbert Melendez are thought to be some of the best fighters in the world, but they can never claim that title until they fight in the UFC.
The same thing goes for Cormier, who's 10-0 in MMA and is thought to be one of the best heavyweights in the world.
Cormier was going to get to test his skills against an accomplished UFC heavyweight champion in Mir, but once again, injuries forced Strikeforce to pull the plug on the card.
Cormier deserves to fight the best in the world because he is one of the best in the world. No more fooling around—get this man inside the Octagon.