20 Best Tattoos in World Football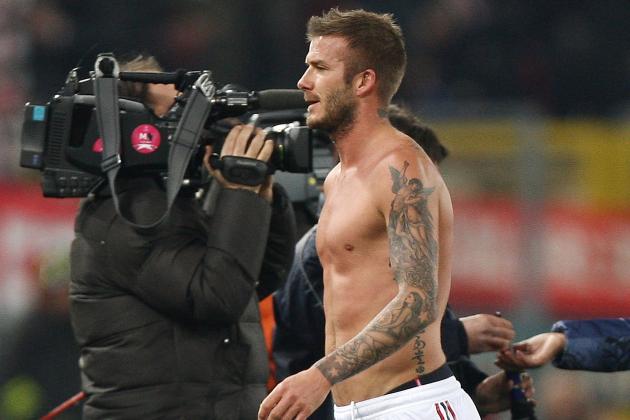 Paolo Bruno/Getty Images

It seems like you can't be a footballer without tattoos these days.
Every week, we see these amazing players showing off their newest pieces of ink and it's almost as if they're having a competition with each other!
Tattoos have become a part of the game, with players inked up across the world.
Let's take a look at 20 of the best tattoos in world football.
Begin Slideshow

»
Image courtesy of www.holymoly.com/Getty Images
Well-travelled English striker DJ Campbell kicks off this list with the flames he's got shooting up his right forearm.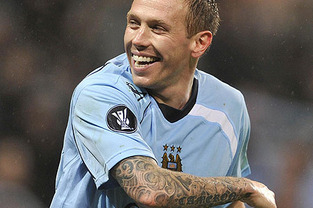 Image courtesy of yanksarecoming.com
Not everyone will like Craig Bellamy's personality, but he's got some pretty sweet tattoos, including this sleeve.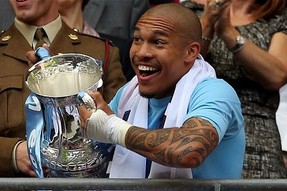 Image courtesy of mike-walsh-davidsilvasleftfoot.blogspot.com
Keeping the sleeve theme going is Bellamy's former Manchester City teammate Nigel de Jong.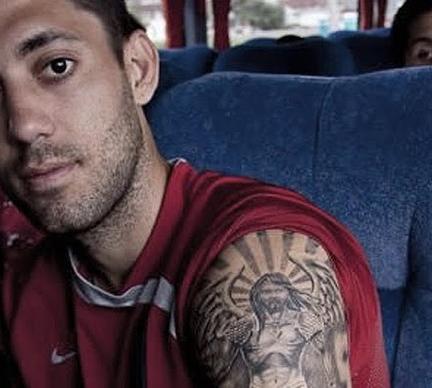 Image courtesy of programmedfromchildhood.blogspot.com
New Tottenham forward Clint Dempsey has a few tattoos, most notably this one on his upper left arm.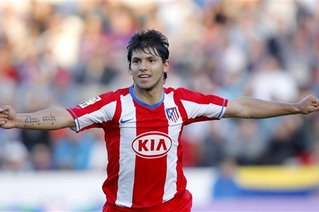 Image courtesy of vanishingtattoo.com
Manchester City's Argentine striker Sergio Aguero has a tattoo of his name in Elvish on the inside of his right forearm.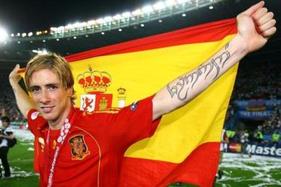 Image courtesy of tolkienlibrary.com
Keeping the Tolkien theme going is another former Atletico Madrid player and the most expensive player in British football history, Chelsea striker Fernando Torres.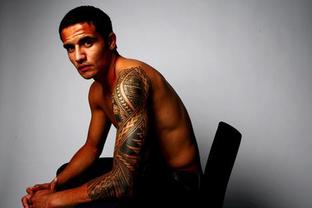 Image courtesy of sleeplessinsamoa.blogspot.com
One of English football's most underrated players was Tim Cahill.
He's now playing in the MLS, but his Maori sleeve tattoo is one of the coolest in world football.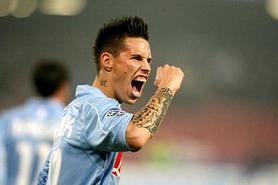 Image courtesy of inbol.net
Another player with a Maori-influenced tattoo is Napoli's Marek Hamsik.
This one on his right arm is just one of the tattoos he's got on his body.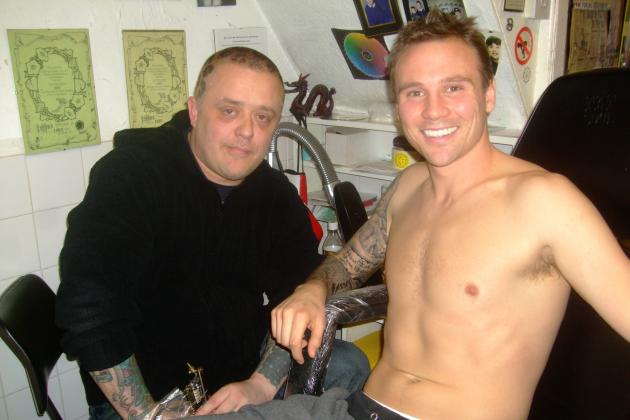 Image courtesy of dave-t.com
West Ham midfielder Matt Taylor is just another player with a love for getting ink.
This picture shows him getting work done on the sleeve of his right arm whilst at Bolton Wanderers a few years ago.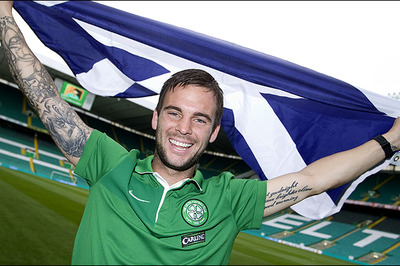 Image courtesy of thescottishsun.co.uk
Scotland left-back Danny Fox had this picture was taken when he was at Celtic, but since then, he's filled up both of his arms with a couple of impressive sleeve tattoos.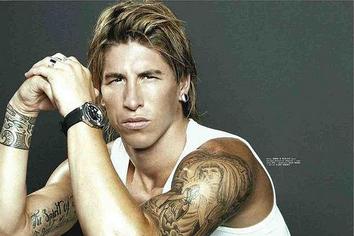 Image courtesy of tattooset.com
With tattoos on his right wrist and the inside of his right arm, as well as a partial sleeve on his left bicep, Sergio Ramos' tattoos look as if they'll continue to grow into full sleeves.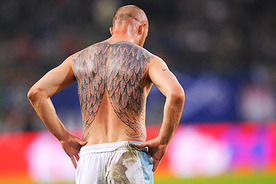 Image courtesy of dreamingarm.wordpress.com
I've got absolutely no idea what possessed Stephen Ireland to get a pair of wings tattooed across his back, but one thing's for sure—it definitely stands out!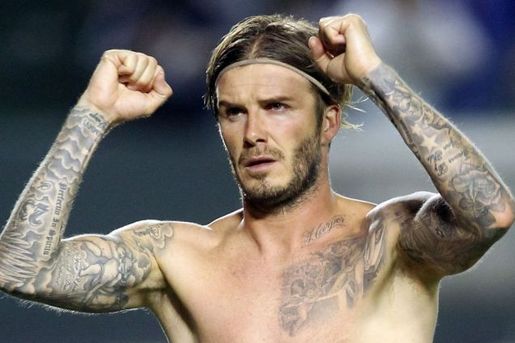 Image courtesy of metro.co.uk
David Beckham's got so many tattoos, it's difficult to find a photo with most of them in it!
I swear he's got more tattoos than he does winners medals (and he's got a lot of those too!).
As well as the full sleeves and one over the left side of his chest, he's got a couple on his back too and must be one of the most tattooed footballers ever.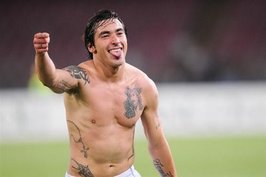 Image courtesy of zimbio.com
Although he's got a lot of tattoos, he doesn't have a sleeve.
Each tattoo on Ezequiel Lavezzi has a different meaning, from the one on his chest, to the one at the top of his right arm.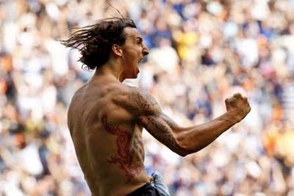 Image courtesy of fcbtransfers.blogspot.com
Zlatan Ibrahimovic has 11 tattoos spread across his body, each with a special meaning: either about his friends, family or as good luck charms.
The one up the right side of his body, which looks like a dragon, is probably the sweetest of the lot!
Image courtesy of whoateallthepies.tv
I said earlier that I was having trouble looking for a picture of all of David Beckham's tattoos and I failed.
I had much more luck searching for Djibril Cisse's.
Basically, the nomadic French striker has turned the whole of his upper body into a sleeve, with the tribal look at the front, but I think the wings on his back are the most impressive of the lot!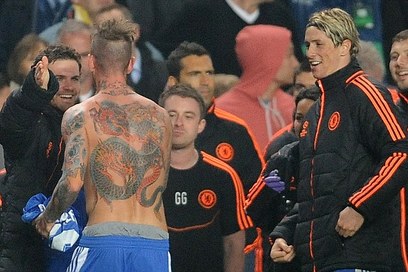 Image courtesy of dailymail.co.uk
He might have had some dodgy haircuts in his time, but Portuguese midfielder Raul Meireles is one of the most tattooed footballers in the world.
From the sleeves on both of his arms, to the back of his neck and the epic dragon tattoo on his back, this guy just loves tattoos!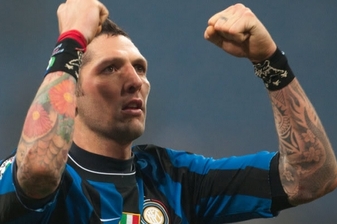 Image courtesy of sonointerista.it
Whether people remember him as the World Cup winner or as the man who's partly responsible for the premature and disgraceful end of Zinedine Zidane's playing career, Marco Materazzi divides opinion.
He does have a fair few amazing tattoos though, ranging from the sleeves shown above to ink on his legs inspired by members of his family.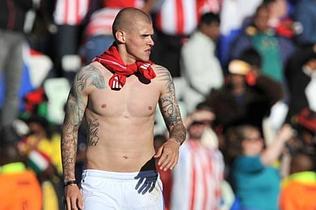 Image courtesy of www.tumblr.com
He's the first of two current Liverpool players in this list.
Skrtel's sleeve tattoos stand out as some of the best I've seen.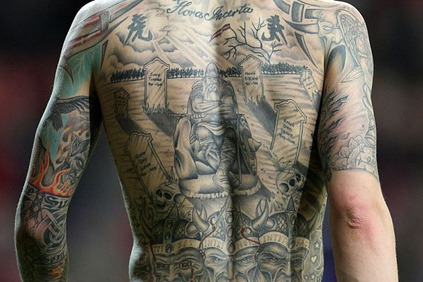 Image courtesy of inbol.net
The only way I could finish off this list is with Liverpool's Daniel Agger.
I genuinely believe that the only part of his body that hasn't been tattooed is the lower part of his right arm.
He's even just got the initials YNWA tattooed on his knuckles as a show of respect for his current club, Liverpool.
The thing that makes his tattoos stand out is the one on his back depicting a Viking scene.
For the detail in that one alone, Agger's top the list of the best tattoos in world football.