Fantasy Football Week 8: Fact or Fiction on Week 7's Top Superstars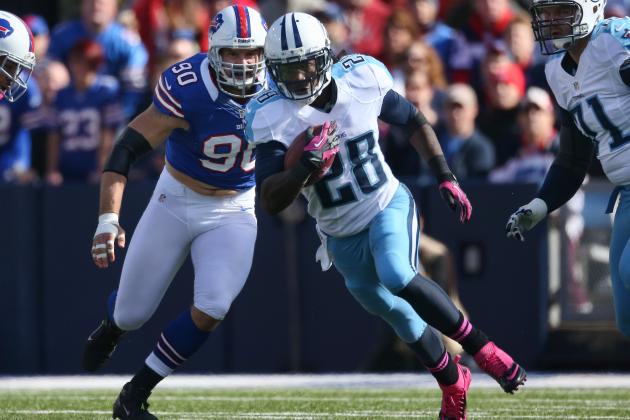 Tom Szczerbowski/Getty Images

Managing a successful fantasy football team throughout a season often comes down to one key factor: Can you distinguish between trends and mirages from week to week?
Some players put up big numbers in the midst of trending upwards for fantasy owners. Other players are one-week wonders who become the sexy pick on the waiver wire and do nothing but disappoint.
Week 7 offered plenty of both varieties, and we've taken some of the most intriguing such players and examined them closely here. No, you won't find Week 7 studs like Drew Brees, Vincent Jackson, Aaron Rodgers, Robert Griffin III or Adrian Peterson on this list—we know those guys are fantasy studs.
We're more interested in the less obvious players. It's fact or fiction time, folks.
Begin Slideshow

»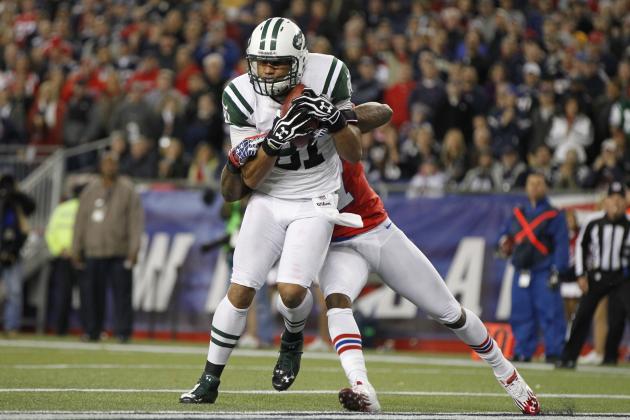 Greg M. Cooper-US PRESSWIRE

Week 7 Stats
Seven receptions for 93 yards and a touchdown; 15 fantasy points in standard-scoring leagues
Fact or Fiction?
Hey, Mark Sanchez has to have someone to throw to, right?
Keller has always been a bit of a hit-or-miss fantasy commodity, but with Santonio Holmes out for the year and the Jets lacking dynamic playmakers on the outside, Keller has taken on a new value. And given his production in his first week fully healthy, he could be a midseason addition that really aids your team.
I'm not telling you that you'll be getting Rob Gronkowski or Jimmy Graham production here, but there is no reason Keller can't put up solid numbers the rest of the season. If you need another tight end to play matchups with week-to-week, Keller is a player you should be targeting.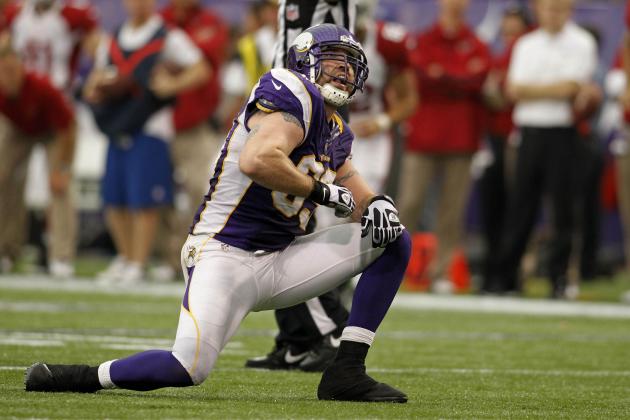 Bruce Kluckhohn-US PRESSWIRE

Week 7 Stats
14 points allowed, two turnovers, one touchdown, seven sacks; 17 fantasy points in standard-scoring leagues
Fact or Fiction?
It's time to start taking this Minnesota defense seriously from a fantasy perspective.
The Vikings defense has scored double-digit fantasy points for owners in four of the last five weeks and has only hurt owners in a Week 6 game against the Washington Redskins.
The Vikings are third in the NFL with 22 sacks, have 10 turnovers on the year and have notched three touchdowns for fantasy owners. The unit is a huge reason why the team is a surprising 5-2, and if you haven't already, you should pay attention from a fantasy perspective.
They aren't the level of a must-start each week, but you should be utilizing them often if you have them. This unit is legitimate this season.
Tom Szczerbowski/Getty Images

Week 7 Stats
27-of-35 for 225 yards, three touchdowns and one interceptions; two carries for 23 yards and a fumble; 19 fantasy points in standard-scoring leagues
Fact or Fiction?
Believe it or not, I think this one is a fact when taken in context. A tepid fact, but one nonetheless.
Here's what Fitzpatrick is this season: a decent quarterback who can be very good to fantasy owners against favorable matchups, but a player you can't trust every week. He has 18 or more fantasy points four times this season, and he's had nice matchups each time.
But against the San Francisco 49ers and Arizona Cardinals, he managed just nine fantasy points combined. Against the New York Jets, he put forth 13 fantasy points.
Fitzpatrick is like that crazy hot sauce your Uncle Hubris makes with ghost peppers: Use sparingly and at the right times, and he's the perfect addition to your team.
But use him too much, and you're guaranteed to get burned.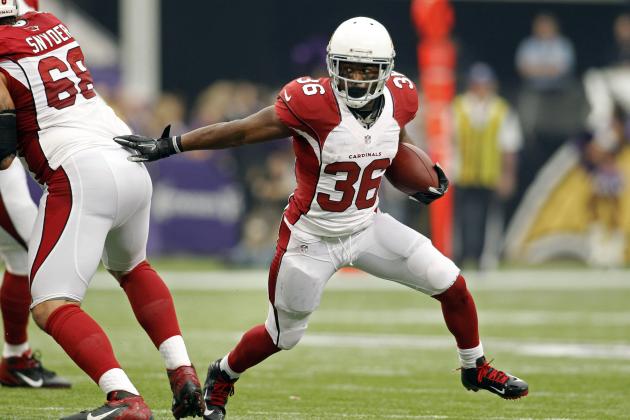 Bruce Kluckhohn-US PRESSWIRE

Week 7 Stats
20 rushes for 104 yards and a touchdown; four receptions for 45 yards; 20 fantasy points in standard-scoring leagues
Fact or Fiction?
I always thought Stephens-Howling was the running back you would want in Arizona rather than William Powell. That said, I didn't think you would be getting any 20-point fantasy weeks from him.
Stephens-Howling is a fiction if you expect big performances such as this one, but he's a fact if you have realistic expectations. And those expectations are six to 12 fantasy points per week.
He looks more explosive than Powell in the running game, and he's certainly more dangerous catching the ball out of the backfield. But the Cardinals are a poor running team (just 89.3 rushing yards per game, 27th in the NFL), instantly limiting his upside.
Stephens-Howling is worth a flex spot when the going gets tough in your bye weeks. He's the back you want in Arizona. But it's more likely that he'll have 20 fantasy points in the next three weeks combined than replicate his performance against the Minnesota Vikings.
Doug Pensinger/Getty Images

Week 7 Stats
Eight receptions for 89 yards and two touchdowns; one reception for 19 yards; 21 fantasy points in standard-scoring leagues
Fact or Fiction?
As much as I like Cobb as a weapon—and I think he's going to be a very important player in Green Bay for years to come—I think performances like the one he had on Sunday against the St. Louis Rams will be the exception rather than the rule this year.
The problem for Cobb is where he falls on Aaron Rodgers pecking order in the passing game. For now, Jordy Nelson and James Jones will generally see more targets, and the same holds true when Greg Jennings returns to action.
And if Jermichael Finley could ever live up to expectations, Cobb would find himself as the fifth option in the passing attack.
Plus, Cobb was extremely opportunistic on Sunday, ending up with eight receptions on eight targets. Give credit to Rodgers for his extremely accurate outing, but Cobb won't always be so efficient.
Yes, Cobb has double-digit fantasy points three games in a row. If Jennings remains out, Cobb is worth flexing. But once Jennings returns, Cobb's fantasy value will take a hit. For that reason, he remains a fiction in my book.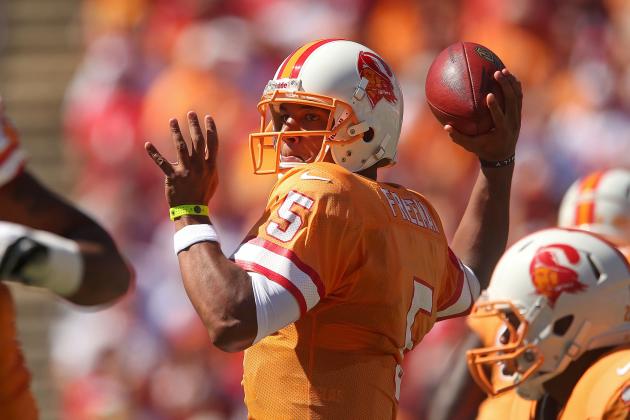 Mike Ehrmann/Getty Images

Week 7 Stats
24-of-42 for 420 yards and three interceptions; two rushes for nine yards; 28 fantasy points in standard-scoring leagues
Fact or Fiction?
Freeman is all fiction. The New Orleans Saints came into this game 27th in fantasy points allowed to opposing quarterbacks and are giving up 305.2 passing yards per game.
It wasn't terribly surprising he was able to do work against this defense.
Freeman has been solid the past two weeks, but that was against the Kansas City Chiefs and Saints, two very quarterback-friendly defenses. And keep in mind he's put up more fantasy points in the past two weeks than he did in the Bucs' first four games.
Freeman is a guy you should keep an eye on. But for now, he remains fiction as a viable fantasy starter in my opinion.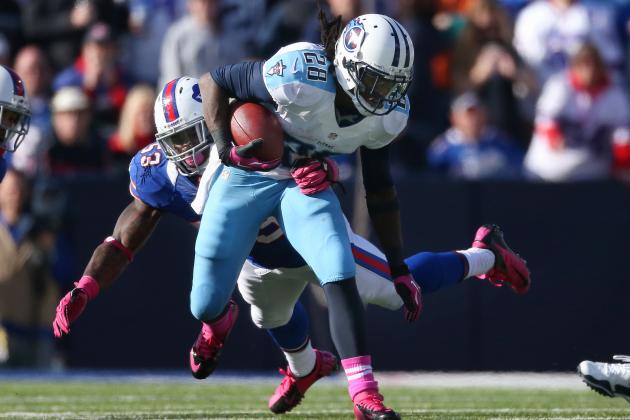 Tom Szczerbowski/Getty Images

Week 7 Stats
18 rushes for 195 yards and two touchdowns; one reception for three yards; 31 fantasy points in standard-scoring leagues
Fact or Fiction?
Fact: Chris Johnson will continue to frustrate fantasy owners throughout the season, fluctuating between big afternoons such as the one he had against the Buffalo Bills and weeks when he simply doesn't show up.
Fiction: The pre-2011 Johnson is back. Puh-lease. We saw him intersperse big games last year in an otherwise disappointing season, so I'm not buying that he's suddenly regained his form.
Fact: You should sell high on him now. Johnson has 42 fantasy points in his past two games. If you wanted to get anywhere near market value for him, now would be the time to do it.
Hit me up on Twitter—my tweets have more bite than the Florida Gators.