Winners and Losers from Week 3 of Chicago Bulls Training Camp
Bradley Leeb-US PRESSWIRE

After three weeks of preseason, the Bulls have played five games thus far. In those games, they are 3-2. The team overall has been underwhelming to say the least, shooting only 42 percent from the field, and under 35 percent from the three-point line.
However, despite the negative vibe surrounding the team relative to last year, there is a lot to be hopeful about. Many of the Bulls' new acquisitions are stepping up and carrying their weight on the floor. Here are three winners and losers so far this preseason.
Begin Slideshow

»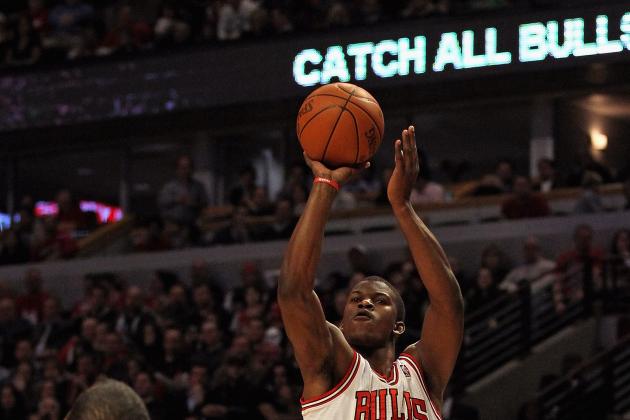 Jonathan Daniel/Getty Images

Jimmy Butler is a player who really needs to step up this upcoming season with the departure of Ronnie Brewer. Butler is known as a defensive stud already in his career, and also has an improving offensive game that is increasingly based on hustle.
So far in the preseason, however, Jimmy Butler has looked awful. He's averaging under six points per game, 28.6 percent from the field, under 17 percent from three-point range and is playing 25 minutes per game. If Jimmy wants to really get into the rotation, then he needs to improve his play.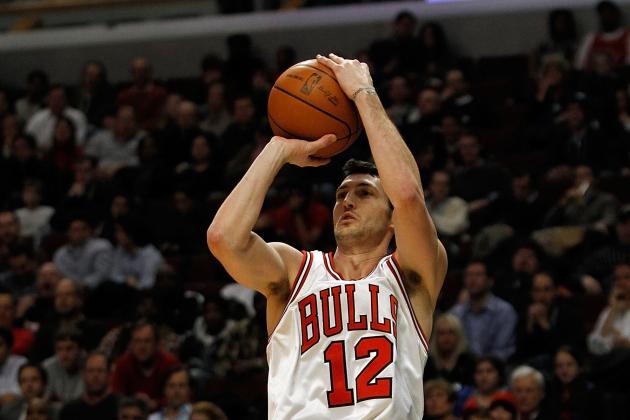 Jonathan Daniel/Getty Images

Kirk Hinrich was a Bull during the first many years of his career. He made a living by being a solid playmaker, a great leader and a staunch defender. Hinrich was eventually traded during the summer of 2010.
So far during the preseason, Kirk Hinrich has been fairly effective in limited minutes. He's averaging just about double digits, six-and-a-half assists and a steal and a half. He also is shooting 50 percent from the three-point line in the past two games.
But perhaps the best sign is that Hinrich is finding ways to contribute on the court even when he isn't shooting well. He is contributing on the defensive end, running the offense and being a net positive on the court.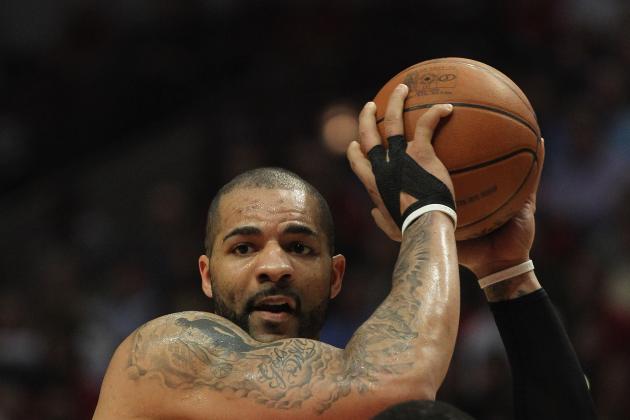 Jonathan Daniel/Getty Images

Carlos Boozer was the secondary offensive option on the Chicago Bulls last year, which means he should step up to the plate in the absence of Derrick Rose. If the Bulls are going to be successful this season, Carlos Boozer NEEDS to learn to be the primary scoring option, especially since his defense will not warrant playing time.
So far, Boozer has only had one good game, and that was against Minnesota without Kevin Love. If you take that outlier out, then Boozer is averaging 7.8 points, 5.0 rebounds, 0.5 assists and 35.1 percent from the field. Those averages just are not going to cut it if the Bulls want to stay competitive.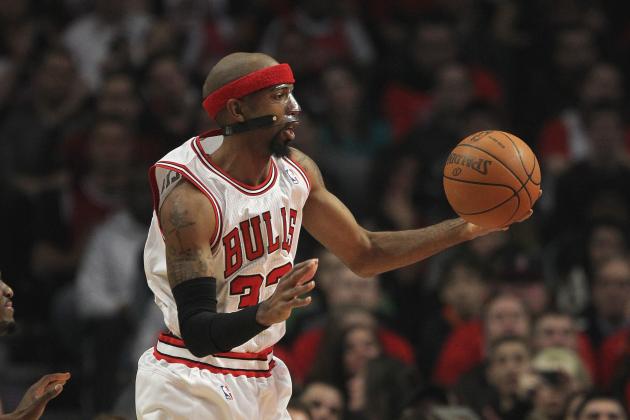 Jonathan Daniel/Getty Images

Richard Hamilton came to Chicago after spending most of his career in Detroit. We hoped that Rip could come in and be one of the top scoring options next to Derrick Rose, but he just didn't get the job done last season, especially as he was hurt for over half of it.
During the preseason, Rip has done a good job of being an effective scorer thus far. He is averaging over 15 points per game in 26 minutes per game, and is shooting over 50 percent from the field. He has also been relatively efficient, scoring double digits in every game he has played so far. If Derrick Rose can come back healthy, and Rip Hamilton can play like this, who can beat Chicago?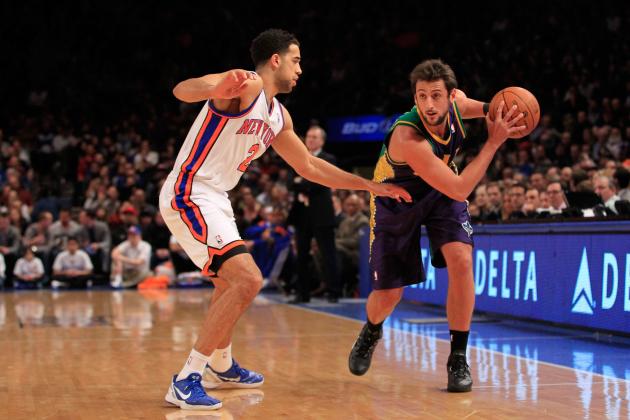 Chris Trotman/Getty Images

Marco Belinelli was one of the players who came into Chicago with the most expectations. We have heard that Belinelli is a deadly shooter, that he can put the ball on the floor and even create plays at times.
Unfortunately, Bulls fans have not seen any of those things. Belinelli is averaging under five points per game. That's pathetic for any player, much less one brought in to score. He has still not made a three-pointer in any of the preseason games. He's averaging under an assist and a half a game.
And more than anything, we are seeing that he is just confused on the defensive end. When Belinelli was brought in, we expected so much more out of him, so we will see if he can improve.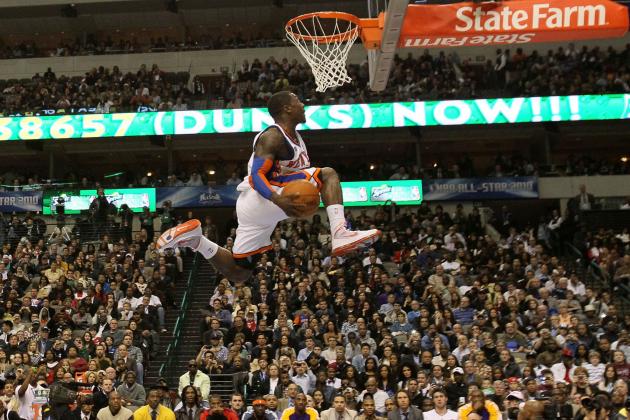 Jed Jacobsohn/Getty Images

Nate Robinson had been struggling mightily over the previous few games, but finally exploded on October 16 against Milwaukee. In that game he scored 24 points on 7-for-16 shooting, was 4-for-8 from the three-point line and had 13 assists in only 23 minutes.
Robinson will not be able to keep up this level of production for an entire season, or even for stretches of games. However, Robinson will be able to bring energy off the bench, and perhaps even playmaking as well. This game cements Robinson's place in the lineup indefinitely.