5 MLB Players Who Could Be Traded Before Next Season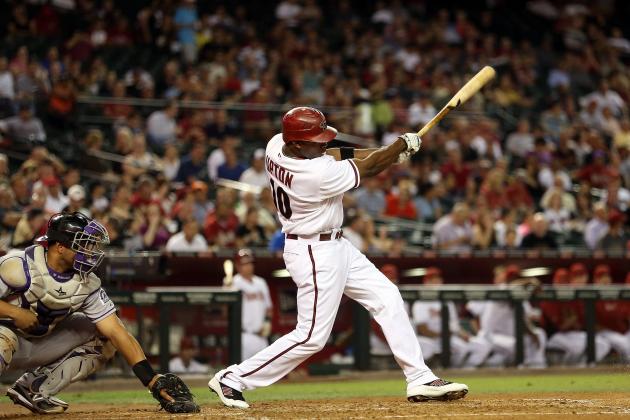 Christian Petersen/Getty Images
Despite a down year, Justin Upton will generate a huge amount of interest from teams around the league as the Diamondbacks look to rebuild.
As the baseball season comes to an exciting finish, it's time to look ahead to the offseason to determine which players will have a change in scenery come 2013.
We already know about some of the big names who will be involved in trade talks—a few are mentioned here—but there are also a few players with little to no hype who could pay big dividends for a team willing to make a move.
As the Los Angeles Angels proved last season, grabbing the most expensive player on the market is not always the best strategy in terms of winning games. Baseball is not a sport necessarily tailored to the skill sets of high-priced lineups (see Washington Nationals, Tampa Bay Rays).
Whenever the opportunity arises, finding that diamond in the rough on the trade market could be the difference between playing into October and playing golf when the leaves change.
Begin Slideshow

»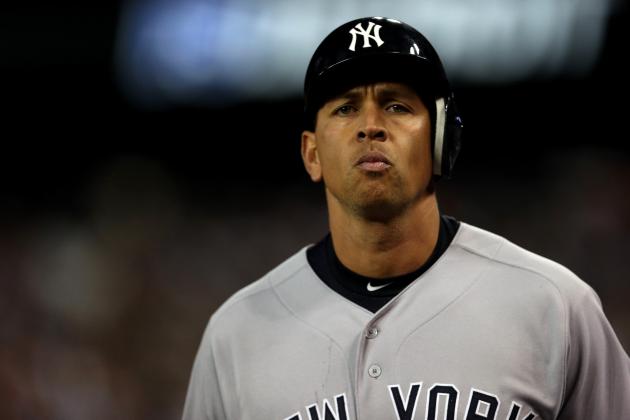 Jonathan Daniel/Getty Images
Alex Rodriguez's career is on its last legs, and New York could be looking to move his massive contract after another dismal playoff performance.
No matter what Alex Rodriguez says, the Yankees are going to try to find a way to ship their former superstar to another team. A-Rod recently told reporters that he would not waive his contract's no-trade clause and that he wants to be back with the team.
But it would behoove the Yankees, who sport baseball's oldest roster, to move his gigantic contract, a deal that still has five years and $114 million left on it. If the Yankees want to get younger, they'll need to trade a guy like A-Rod.
The bright side is, there are probably a couple of teams (Miami comes to mind) that wouldn't mind Rodriguez's services. As long as the Yankees eat a bunch of his salary, they could conceivably get a nice package in return.
Rodriguez is no longer a superstar, but he's a 15-20 home run guy who can still bat .270. Add in the fact that he has name recognition, and you have a recipe for a small-market team to try and add him to their roster.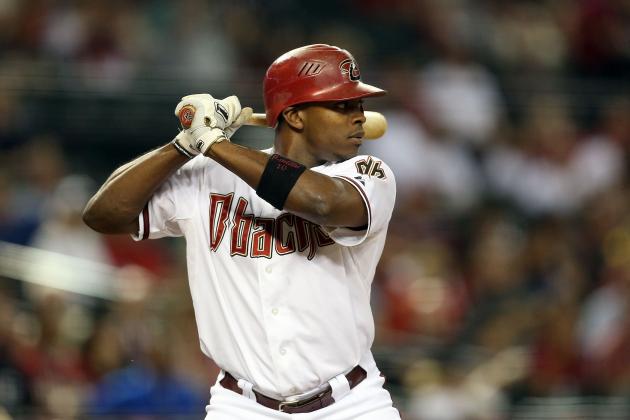 Christian Petersen/Getty Images
Justin Upton is coming off of a disappointing season for the Diamondbacks, who were supposed to make a playoff run this season.
This was supposed to be the year the Diamondbacks took the next step. With young stars and young pitching, Arizona was looking to erase last season's walk-off Game 5 NLDS loss to the Brewers and start anew.
It didn't work out that way, and Justin Upton was a big part of the problem.
Upton, considered by many to be one of the best young hitters in baseball, followed up a 31-homer season with only 17 gopher balls, and plated only 67 runs in 150 games. But Upton may still be the most valuable trade piece in the entire league.
The Diamondbacks will have a tough decision to make, because their roster needs improving and trading Upton could bring several pieces—but he is only 24 and it could be a decision they regret for a long time.
If they decide to shop him, they won't have trouble finding a place for him to go. There are probably 25 or more teams that would love to have him on their roster, no matter what the cost.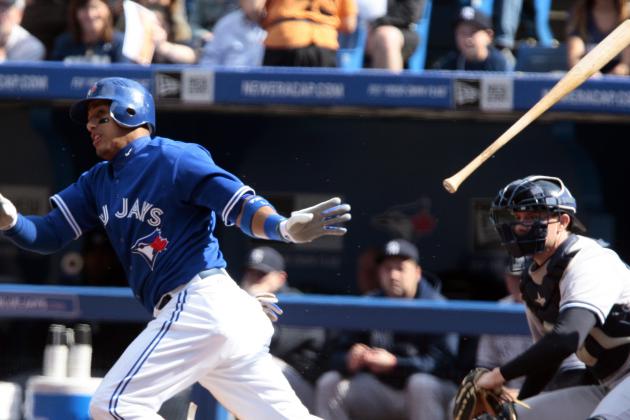 Abelimages/Getty Images
Yunel Escobar couldn't find the same success as he enjoyed in 2011, but there are teams who will be looking for his services if the Blue Jays try to trade him.
Yunel Escobar made headlines for all the wrong reasons in 2012, starting with poor play and ending with backlash after writing a homophobic slur on his eye black and wearing it during a game.
But the veteran is still a very good player and could be traded for significant value should the Blue Jays try to shop him around. His stats and overall level of play weren't as good as they usually are last season, but he's a solid lead-off guy that a contender could use.
A team that needs improvement in their on-base percentage could chase Escobar on the trade market. He's a career .282 hitter who can give you 10 home runs a year, so there will definitely be interest.
Ezra Shaw/Getty Images
Coco Crisp had a large role in helping the A's win a division title. Teams will show interest in the speedy veteran.
In addition to having arguably the best name in baseball, Coco Crisp also had one of his best seasons as a pro in 2012. He became a leader on a young Oakland squad and helped the team overcome a massive second-half deficit to take over the Texas Rangers and win the A.L. West.
With the recent addition of Chris Young, Crisp has little room to play in an outfield that already includes stars like Josh Reddick and Yeonis Cespedes. It wouldn't be surprising to see the A's shop Crisp around, especially since teams will have faith in him after a very good age-32 season.
Crisp's biggest value is probably on the base paths, where he stole 39 bases this year and was only caught four times. But he's also a solid hitter, batting .259 (has a .274 career average).
He's also an excellent defensive player and in addition, had his most home runs in a season since 2005 (in only 120 games).
Some team will definitely try to trade for Crisp, who could be a factor in determining whether a contender makes that one play to get a big win in a huge spot.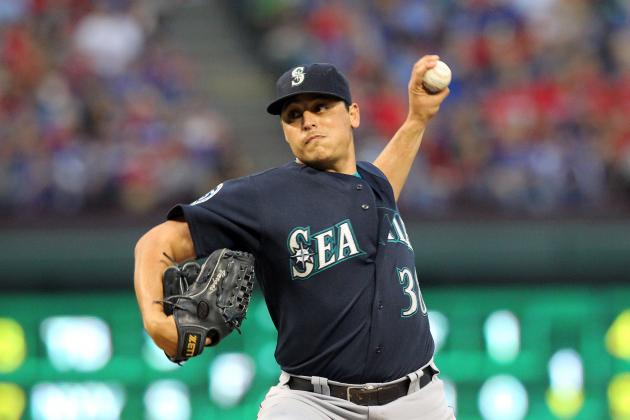 Layne Murdoch/Getty Images
Jason Vargas had a solid year in 2012, but he has been placed on waivers and will generate interest from teams needing a back-end starter.
Jason Vargas finally figured it out this year, pitching very well for the Seattle Mariners and compiling a 14-11 record with a 3.85 ERA.
The Mariners had a better year than many realize, and they could be looking to move certain players in order to get more punch in their batting order.
Pitching is not an issue on a team that had a collective 3.76 ERA. It's the offense, which finished 27th in runs, and 30th in batting average, on base percentage, and slugging percentage.
Vargas is only 29 and appears to have turned a corner. His contract isn't very big and a team looking for a back-end starter could find a lot of value in his arm.
The Mariners won't get a huge package in return, but they could start rebuilding their anemic offense by moving the southpaw to another team.