Indiana Basketball: 5 Questions the Hoosiers Must Answer This Season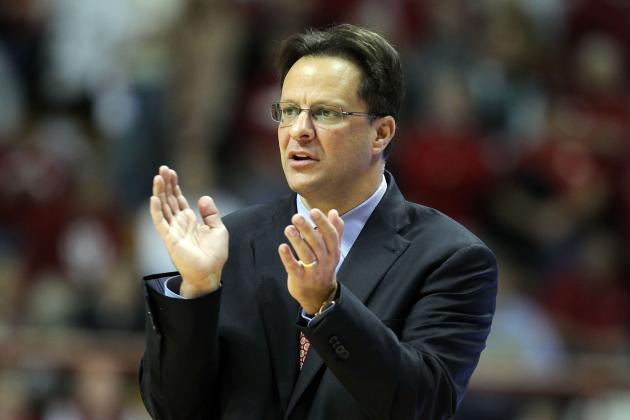 Andy Lyons/Getty Images
Tom Crean's Hoosiers have big hopes as the season approaches.
The Indiana Hoosiers are ranked No. 1 in the preseason polls and have come a long way since head coach Tom Crean took over a team in disarray rocked by scandal four years ago.
Crean has his squad at the top of these polls, but we know nothing is won in the preseason, and the Hoosiers must answer many questions regarding this season.
It is great to have Indiana back in the spotlight of college basketball. College basketball needs the Hoosiers to be great.
The road to a national championship and future success for the Hoosiers will not be easy, so let's take a look at questions they must answer if they want to cut down the nets in Atlanta in April.
Begin Slideshow

»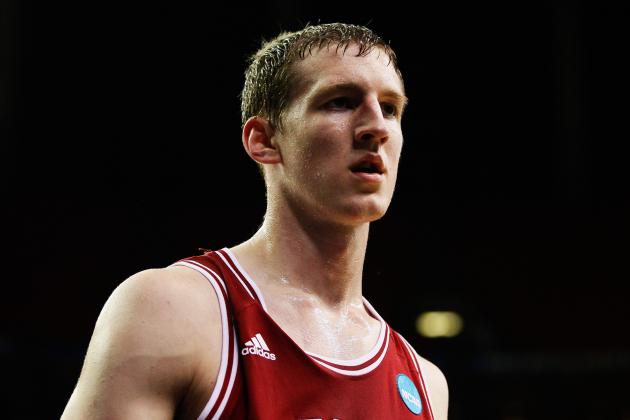 Kevin C. Cox/Getty Images
The talented sophomore Cody Zeller has to be on his game for Indiana to be the best.
There is a lot of pressure associated with being No. 1. The Hoosiers seem to be handling it well in the preseason, but they will have to take care of business when the ball is tipped.
Nos. 2-5 in the rankings boast Louisville, Kentucky, Ohio State, and Michigan. Louisville, Kentucky and Ohio State all made the Final Four in March and may feel they are more deserving than IU to be at the top of the polls.
Crean's team is very deep and loaded with talent, but it must perform under the national spotlight this year more than ever and prove they are not just the trendy pick.
Last year, the Hoosiers were expected to improve from their previous three years of struggle that saw them win a combined 28 games, but they were not expected to go 27-9, knock off No. 1 Kentucky and No. 2 Ohio State and reach the Sweet 16 of the NCAA tournament.
With these achievements for a team that returns four starters and brings in a very strong freshman class, the heat will be on the Hoosiers to make an even deeper run.
Streeter Lecka/Getty Images
The Hoosiers must remain focused against teams they should beat.
The Hoosiers enjoyed thrilling wins over the likes of Kentucky, Ohio State and Michigan State last season, but they also suffered disappointing losses to Minnesota, Nebraska and Iowa.
In the grind of a Big Ten schedule, it is inevitable the Hoosiers may lose a couple of games. But they must beat the teams they should beat if they want to win the conference and gain a possible No. 1 seed in the NCAA tournament.
Those three losses certainly hurt Indiana's chances of getting a higher seed in the NCAA tournament last season. They must find ways to win these games even when they are not playing their best basketball.
Indiana will not play perfect basketball all year against the teams they should steamroll over. Their true character will come out in games where they gut it out and make enough plays to emerge victorious.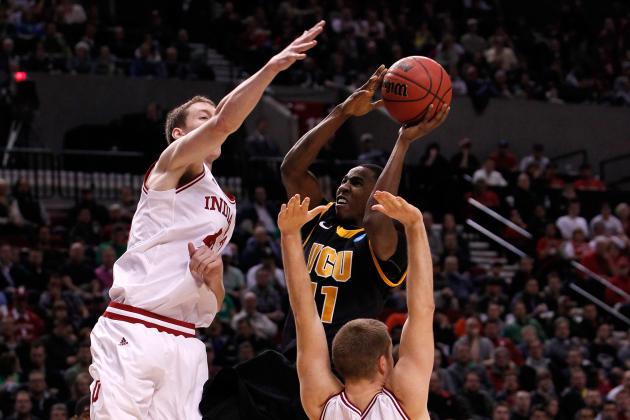 Jonathan Ferrey/Getty Images
IU's defense must be better in the 2012-13 season.
The Hoosiers play an uptempo style of basketball on the offensive end, leaving some vulnerability to be scored on at times.
Indiana scored 77.3 points per game, good for 18th best in the nation, last year, but it also surrendered 66.4 points per game, just 159th best in the country. The Hoosiers do not need to be the Kentucky Wildcats of last season on the defensive end, but they must improve upon a defense that gave up 102 points to UK to end last season.
The Hoosiers are stockpiled with guys who can score. Crean must get his players to put effort on both ends of the floor if the Hoosiers want to win the most meaningful games this season and sustain No. 1 status.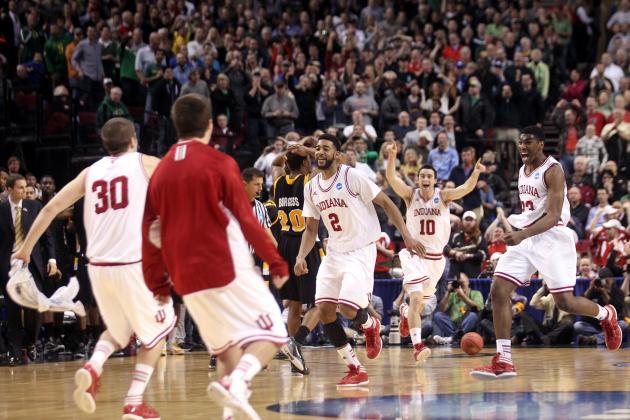 Jed Jacobsohn/Getty Images
Will the 2012-13 team have a chemistry as magical as last year's team?
Indiana certainly has the talent and depth to make a deep run, but that doesn't necessarily mean all the pieces will fit together perfectly.
The Hoosiers bring in four talented freshmen in Hanner Perea, Kevin "Yogi" Ferrell, Jeremy Hollowell and Peter Jurkin.
The tricky part for Tom Crean is deciding how to effectively blend these players with the returners who have already know how to play with each other and have tasted success from last year.
For example, how much will Crean be able to use Ferrell when senior Jordan Hulls is capable of leading the team at the point guard? The Hoosiers lacked this depth last year and now will have to figure out what roles players will fill.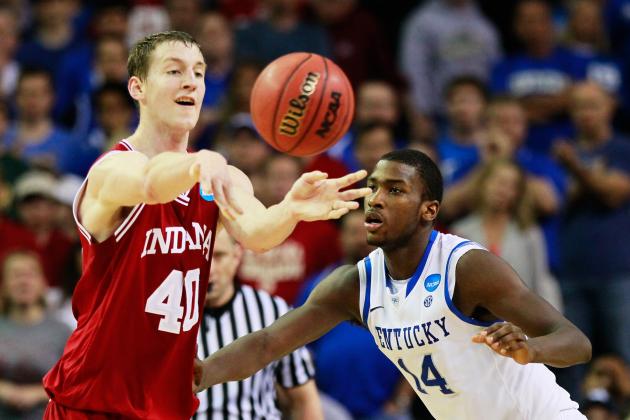 Kevin C. Cox/Getty Images
Will excellence be the new norm for Indiana basketball?
After struggling to get back on their feet for three years, the Hoosiers made huge strides in the 2011-12 campaign, jumping up 15 wins from 12 in the 2010-11 season to 27 in the 2011-12 season.
With high expectations for this year and years to come, can the Hoosiers set a standard similar to that of the Kentucky Wildcats' basketball program?
Indiana fans were treated to a dreamlike season last year, but this only means fans will be expecting future seasons to be better with sustained dominance.