Building an NFL Trade Deadline Wish List for the Baltimore Ravens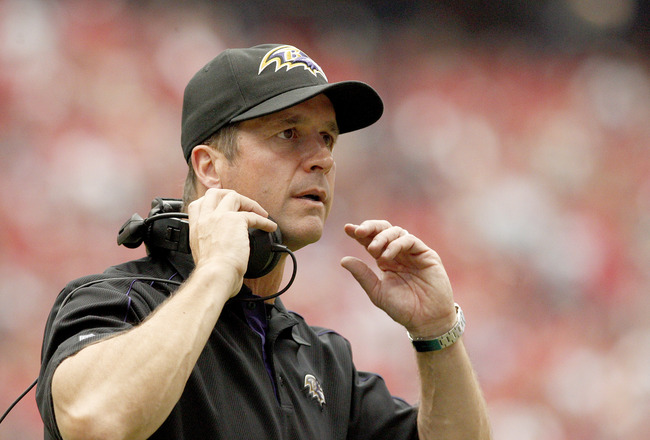 Thomas B. Shea/Getty Images
With the NFL trade deadline only a week away, the Baltimore Ravens have to seriously consider as to whether or not they will make a move. Even with the trade deadline's reputation as a quiet period where very few teams do anything, the Ravens may be in a position where they have to do something.
This week saw the Ravens suffer a humiliating 43-13 loss to the Houston Texans. The 30-point loss was the most lopsided defeat that the Ravens have suffered during the Harbaugh era and it raises serious concerns about several positions that were clearly exposed as weaknesses.
Even though they are still 5-2 and have the second best record in the AFC, the Ravens should be worried after that performance. The Texans completely dominated them, which means that the gap between the two teams is a lot bigger than most experts had thought.
Even with the second best record in the AFC at 5-2, the Ravens have some difficult games on deck, and in a murky AFC, it's far too soon to know for certain that the Ravens will win their division or even that they'll make the playoffs.
Injuries have played a major part in the Ravens' struggles this season. Amazingly, their four defensive Pro Bowlers from last season have all suffered injuries, with only Ed Reed not missing time due to being hurt. And even though Terrell Suggs is back in action earlier than anyone could have dreamed, he's not going to be able to cover up all the weaknesses that they have on defense.
Here's a look at the trade deadline wish list for the Ravens if they do decide to do something. There are options for players that they can go out and get. What remains though is for them to gauge whether or not any of these players can sufficiently fill a need and potentially be a player that helps to ensure games like the one at Houston don't happen again.
Nose Tackle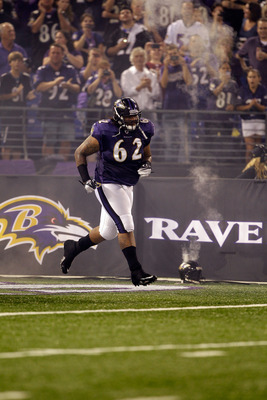 Rob Carr/Getty Images
An obvious weakness for the Ravens so far has been the nose tackle position. Last year's starting nose tackle Terrence Cody had a lackluster preseason, and it resulted with him being benched.
Now veteran journeyman Ma'ake Kemoeatu is the starter, but he really doesn't inspire much confidence. Kemoeatu has been dealing with weight issues and injuries too, which is what resulted in Cody getting the start this week.
Cody's inconsistency has been a problem during his time as starter, and last Sunday was more of the same. He was blown off the line a few times and he only had two tackles for the day.
With both him and Kemoeatu not getting the job done, could the Ravens look for a new nose tackle to take over a starting role this season?
One player that the Ravens could trade for is Detroit Lions nose tackle Corey Williams.
The Lions are off to a rough 2-3 start, and should they lose on Monday night, they will be at least two games behind every team in their division. This kind of regression in one of the NFL's toughest divisions could lead management to decide to blow things up and try to get some draft picks through a trade.
A nine year veteran, Williams has been a consistent starter for the Lions over the last two seasons. This year, though he's been injured, he's still managed to play and start in three games. And like several of his teammates, Williams has dealt with some court issues during his time in Detroit, so perhaps a change in scenery would help him to avoid trouble with the law.
Another team that could potentially be trade partners in getting the Ravens a defensive end is the Philadelphia Eagles. Cedric Thornton has played in all six games, however he's buried behind players like Cullen Jenkins and Derek Landri on the depth chart.
Thornton is very versatile so he could probably move across the defensive line. He's also a productive pass-rusher with five quarterback pressures this season.
Cornerback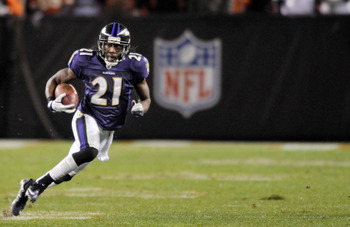 David Richard-US PRESSWIRE
It's hard to overstate just how much the Ravens are going to miss Lardarius Webb. He was clearly one of the best young cornerbacks in the league and his 2012 stats were on pace for a Pro Bowl-type season.
Sunday's game against the Texans paints a grim picture for the Ravens' pass defense sans-Webb. Jimmy Smith was burned by Kevin Walter twice, with one of those plays going for a long gain. Williams struggled to communicate with his safeties and this cost him giving up plays to Walter and Andre Johnson.
Not to say these two cornerbacks are awful, however the NFL is a league where many teams lack patience. The Ravens could soon decide to bring in Chykie Brown or Corey Graham in more packages or even make one of them a starter.
Or the Ravens could attempt to bring in a cornerback via trade. A trade for someone like Captain Munnerlyn of the Carolina Panthers.
The Panthers were expected to contend in the NFC South during year two with Cam Newton, but that is obviously not the case so far.
They are currently the worst team in the NFC with a 1-5 record, and with the Atlanta Falcons still undefeated, the Panthers are two or three losses away from being eliminated from the playoffs.
Munnerlyn is only 24 years old, so he's relatively unproven in his brief career. Last year was his best, as he started 14 games and had 58 tackles. Health has, in general been, a strong point for Munnerlyn, who has played in 14 or more games every year in his NFL career.
Also set to become a unrestricted free agent in 2013, Munnerlyn could be leaving the Panthers anyway
His team-leading four pass deflections and an interception return for a touchdown show a player who can make plays on the defensive side of the ball. Munnerlyn would be a player that could start for the Ravens ravaged corner position, and if he and Smith developed well enough, the Ravens could set themselves up for the next great young cornerback tandem.
Middle Linebacker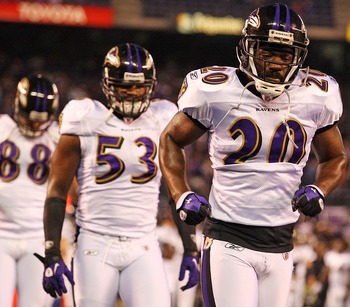 Jake Roth-US PRESSWIRE
The Return of Terrell Suggs in Week 7 was a big boost for the wounded Ravens linebacker corps. Now with two weeks rest, Suggs should be even better when the Ravens take the field against the Cleveland Browns in two weeks.
The other outside linebacker spot seems like it will go to Courtney Upshaw, who is making improvements every week. Upshaw should continue to play thanks to his tremendous upside which is far more than that of Paul Kruger and Albert McClellan.
At middle linebacker though, the Ravens still have some issues. Mostly with the MIKE linebacker, aka Ray Lewis's old spot, which has now been taken over by Jameel McClain.
McClain has 29 tackles on the season and now is burdened with the additional pressure of calling defensive signals. He's also shown some trouble in pass coverage in the past, with these troubles being on display against the Houston Texans.
For now, it's still true that McClain and Dannell Ellerbe represent the best bets as starters for the Ravens inside linebackers. McClellan could also shift to inside linebacker should the Ravens have any more injuries at the position.
It couldn't hurt though to add someone else to the linebacker position; someone who could really provide some pressure for McClain to step his game up. A player like Jacksonville's Paul Posluszny could be a great pickup.
The Jacksonville Jaguars look very hopeless with a terrible 1-5 record. Yet Posluszny is quietly having a great year racking up tackles on what is a very mediocre defense. With nothing to play for in 2012 and a shot at landing the first overall pick, the Jags could certainly be convinced to let Posluszny go.
Posluszny has also spent his entire career with either Buffalo or Jacksonville and has yet to play on a team with a winning record. He would likely be revitalized in a city like Baltimore with a team that has playoff aspirations. As Corey Redding showed during his time in Baltimore, sometimes the players who endure years and years of losing are the ones that most greatly appreciate times of success.
The trouble with Posluszny though is he will likely be in high demand for any team with linebacker problems. Besides Posluszny, the Ravens could go for a young player like Rolando McClain from the Oakland Raiders or Ashlee Palmer.
Both of these players are young guys that are playing on teams who could be looking at disappointing seasons in 2012. McClain was a high draft pick for Oakland several years back, but he has had brushes with the law and appears to be undisciplined. Palmer is largely unproven after three years mostly riding the bench in Detroit.
Keep Reading

Baltimore Ravens: Like this team?