Washington Redskins: Top 5 Tight Ends to Replace Fred Davis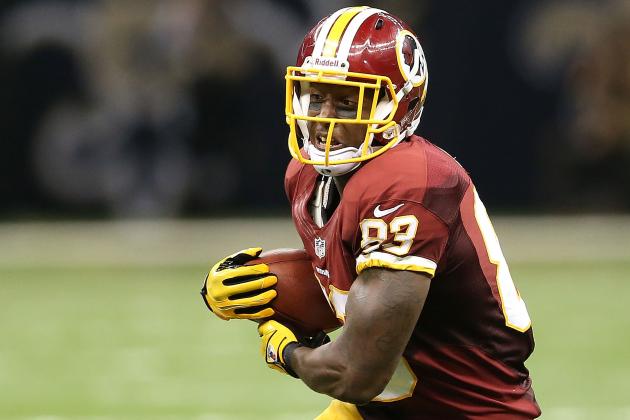 Ronald Martinez/Getty Images

In the first quarter of Sunday's game against the New York Giants, Washington Redskins tight end Fred Davis tore his left Achilles' tendon, ending his season early for the second straight year.
Fred Davis had been creating a good rapport with quarterback Robert Griffin III since Week 3, catching 20 balls for 273 yards and averaging 13.9 yards per catch. Although Davis didn't have any touchdowns, Griffin could almost always count on him for his quick slant and in-routes that defenses had not been able to stop this season.
The Washington Redskins franchise-tagged Fred Davis last offseason, now leaving a huge question mark at tight end not only for the rest of this season but next season as well.
Redskins fans learned last year from LaRon Landry that Achilles' tendon injuries can be tricky and can hamper a player even with a full offseason of rest.
However, that is something they will have to deal with next year. They still have to fill the roster spot that Fred Davis will vacate.
The market for tight ends is not deep, but they could also look through 31 other teams' practice squads for help. In the meantime, here are some options they should consider.
Begin Slideshow

»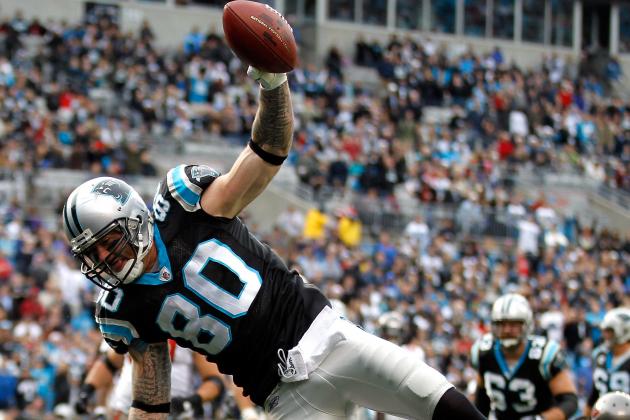 Streeter Lecka/Getty Images

Jeremy Shockey has seen his production decline for the last five seasons, and he's now 32 years old. He had a decent season last year under another dynamic rookie quarterback Cam Newton. He played 15 games, and caught 37 passes for 455 yards and four touchdowns.
Shockey can still make great catches, but his injury history and inability to separate from linebackers places him at No. 5 on my list. He can still be an asset when it comes to blocking, but Logan Paulson's showing yesterday in the absence of Davis wouldn't necessarily suggest that Jeremy Shockey is an upgrade.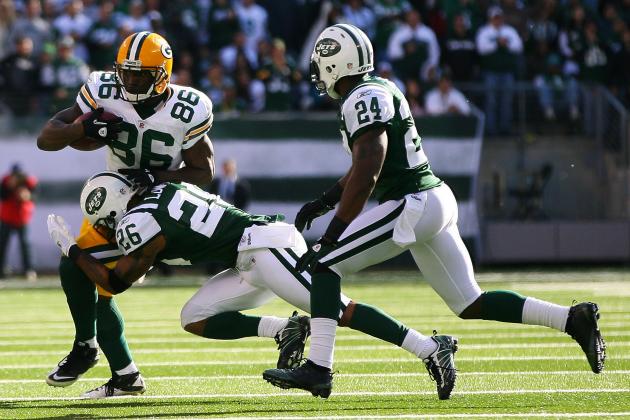 Andrew Burton/Getty Images

4. Donald Lee
Donald Lee is another player who has seen his production decline, catching only 22 passes in the last two seasons. He was released from a Cincinnati Bengals team who had two young tight ends in Jermaine Gresham and Orson Charles last season. However, at 6'4" and 248 lbs., Lee can be a valuable red zone target for Griffin.
In this scenario, current tight ends Niles Paul and Logan Paulson would be No. 1 and 2 on the depth chart with Donald Lee serving as the third option. This would allow him to be used in red zone and goal line packages.
He won't do a ton of damage from outside the red zone, but he should at least be brought in for a workout to see if he could possibly fit the role.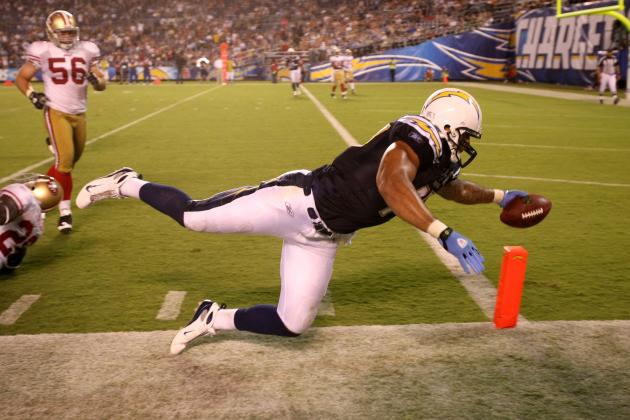 Stephen Dunn/Getty Images

3. Kory Sperry
Kory Sperry came into the league in 2009 as an undrafted tight end out of Colorado State. Still just 27 years old, Sperry can stretch the field better than both Shockey and Lee. He is 6'5", 265 lbs. and runs about a 4.77 in the 40-yard-dash.
Sperry caught 141 balls and 20 touchdowns coming out of college and has good size and speed—very similar to Fred Davis (6'4", 258, 4.76 40-yard-dash). The Redskins won't be able to get immediate productivity out of him like the other veterans, but he is an intriguing prospect that could create mismatches for linebackers as Fred Davis did.
This is another scenario where Kory Sperry can be the No. 3 tight end and come in on packages used to help spread the field in certain situations. He won't be much of a blocking tight end at first, but behind Niles Paul and Logan Paulson, he will be able to learn and contribute at the same time.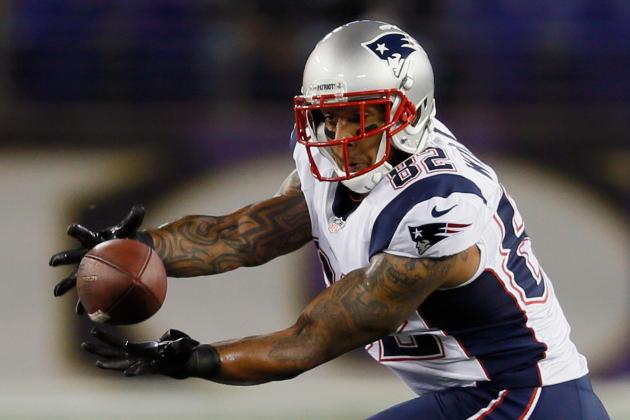 Rob Carr/Getty Images

2. Kellen Winslow
At age 29, Kellen Winslow is still a productive tight end who after digesting the playbook can come in and contribute for the Washington Redskins immediately.
Standing at 6'4", 240 lbs., Kellen Winslow had a great 2011 season for the Tampa Bay Buccaneers under young quarterback Josh Freeman. In 2011, he had 75 receptions for 763 yards and two touchdowns. He was with the New England Patriots at the start of this season, but requested a release from the team realizing he was buried behind a host of tight ends including Rob Gronkowski and Aaron Hernandez.
There were also questions about a knee injury, but after more than a month of rest he should be ready to make his return to football.
Winslow offers an upgrade in blocking and catching over converted wide receiver Niles Paul. He has a bigger body and will cause opposing defenses to game plan against him.
A healthy Kellen Winslow could offer a big boost where it will be lost due to the injury of Fred Davis. He can be Griffin's security blanket on the hot and underneath routes when defenses blitz, or when he needs a check down.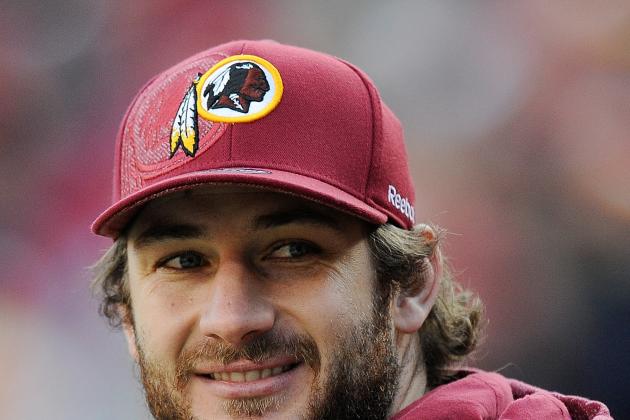 Patrick McDermott/Getty Images

1. Chris Cooley
The return of Chris Cooley would be a welcome sight for fans who were shocked to see his name as one of the Washington Redskins final cuts this preseason.
This would be one of the easiest moves for the Skins as Cooley has been in the system for three years. He made it through the entire offseason with no setbacks from the knee that cut his season short last year and still should have some rapport with Griffin from training camp and the preseason games.
Chris Cooley has turned down numerous offers from other teams for two reasons: he wants to start and he wants more than the league's minimum salary. Here is where the Redskins could run into a snag.
It was believed that the Washington Redskins released Cooley so they could bring him back for lower pay. However, that never happened and the two sides remained split. With these new circumstances, things could change quickly.
Chris Cooley would then have a chance to show he still has what it takes to be productive either with the Redskins for next season or increase his market value for free agency.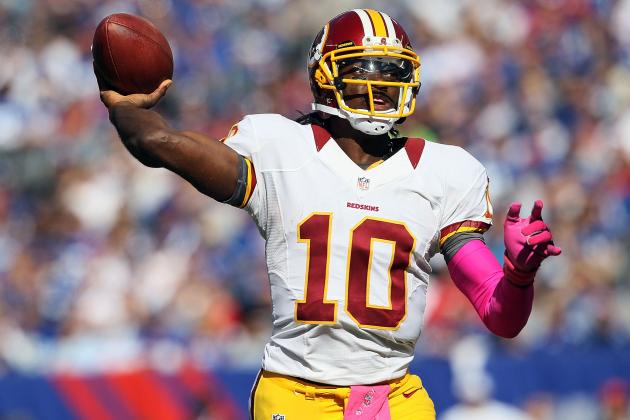 Alex Trautwig/Getty Images

The Washington Redskins will need to make a move to help rookie quarterback Robert Griffin III whether it's with any of these five candidates or not.
Right now they have a gaping production hole where Fred Davis used to be, and they'll need to find a way to solve it with one person or collectively with two or more.
Niles Paul is more of a pass-catching tight end, but has had a few drops this season. He does offer some blocking ability, but it is yet to be seen how he stacks up against 250 pound linebackers and defensive ends in the consistent three-point stance.
Logan Paulson is more of a blocking tight end and has done everything asked of him so far this season including a crucial fourth down reception in yesterday's game to keep the drive alive, which ultimately led to a Redskins touchdown.
Fred Davis was equivalent to Niles Paul and Logan Paulson put together. If the Redskins are unsuccessful in finding one person who can fill that role, they will have to rely on whoever they sign and hope all three tight ends are able to contribute to make up for the loss of one man's production.