MLB Trade Rumors: 8 Win-Win Moves That Make Sense for Both Sides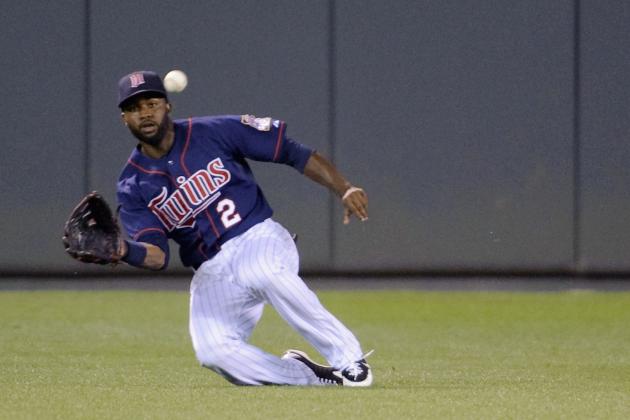 Hannah Foslien/Getty Images

The MLB rumor mill always seems to be running on all cylinders, and with the Detroit Tigers and San Francisco Giants sitting as the only remaining teams this season, the majority of the league is seeking out valuable pieces to solve their team's playoff puzzle for 2013.
But while the wish lists are easy to make, getting the deal done remains the biggest battle.
We've seen some very big names change organizations this summer and we will likely continue to see that trend occur in the next few months as 2012 winds down.
All parties involved inevitably get something in return when a deal is done, and though sometimes a team's hand can be forced, that doesn't mean they can't benefit.
Here are some players who could be moved this offseason, while still yielding a worthwhile return for their former teams.
Begin Slideshow

»
Christian Petersen/Getty Images

Potential Destination: Pittsburgh Pirates
The Arizona Diamondbacks may have placed star Justin Upton on waivers earlier this season, and while it's not clear whether or not any serious suitors emerged, the Pittsburgh Pirates did come up at times.
Acquiring a player like Upton would give the Pirates a great compliment for Andrew McCutchen in the outfield and would solidify the offensive core of the franchise for years to come.
The Diamondbacks pitching staff performed admirably at times in 2012, but was average at best. Pittsburgh has some of the best pitching prospects in minor league baseball, and while it's not certain that they'd be willing to part with any of them, it never hurts to listen.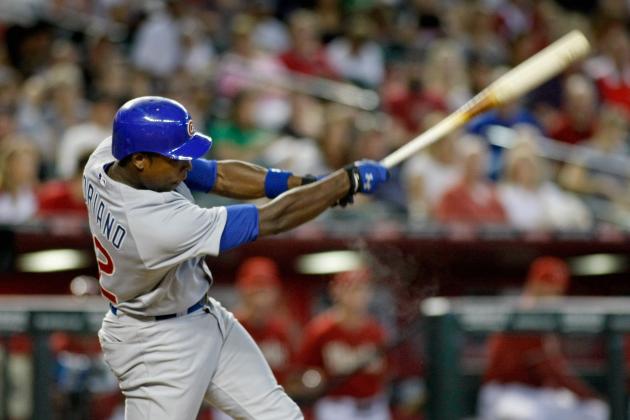 Ralph Freso/Getty Images

Potential Destination: San Francisco Giants

In the midst of a World Series run, it's hard to believe the Giants are giving any consideration to their offseason plans. That will all change in a couple weeks when they stare the offseason head on and prepare to possibly defend a championship.
Earlier this season it would've seemed to be a certainty that the Giants would make a run at re-signing Melky Cabrera, but with his PED suspension hanging over him, that could change.
CBSsports.com's Jon Heyman brought up the possibility of the team bringing in Alfonso Soriano earlier this season, though obviously nothing came to fruition.
As the Cubs find themselves making offseason plans, GM Theo Epstein has already noted that Soriano is available, so talks could very well heat up.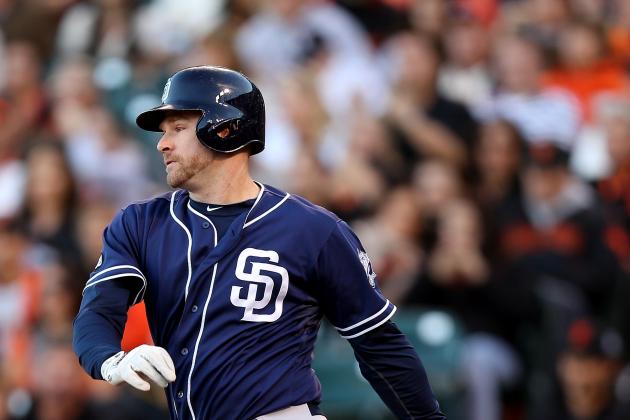 Ezra Shaw/Getty Images

Potential Destination: New York Yankees
Earlier this season, the Yankees were said to be one of a number of teams in the picture on Chase Headley as his name emerged in trade talks.
They may not have been interested enough to make a deal at the time, but if A-Rod ends up finding his way out of the Bronx in some way, his name could come back into play.
Even if A-Rod does stay in New York, Headley is under team control until 2015 and his solid offense (.286 BA, .376 OBP) would help the Yanks add depth as they lead into a new season.
For the Padres, receiving a package that could include pitching prospects would help San Diego improve a pitching staff that finished in the bottom third of the league in most categories.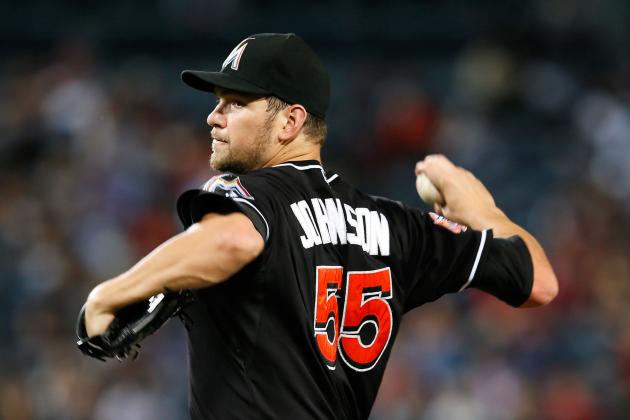 Kevin C. Cox/Getty Images

Potential Destination: Minnesota Twins
As one of the most active teams last offseason, the Miami Marlins headed into 2012 with a very different look and high expectations to go along with it.
They had a disappointing season on many accounts, however, and a number of stars including Heath Bell, Hanley Ramirez and manager Ozzie Guillen are now gone.
It's hard to say whether or not there will be more moves made in the near future, but if there are, Josh Johnson has to be in the mix.
Ridding themselves of a pitcher that they likely wouldn't be willing to re-sign when free agency comes around after 2013 would net prospects that a franchise can build around, and the Minnesota Twins just might have some pieces they'd be interested in.
The Twins have one of the worst starting rotations in baseball, and the notion of acquiring Johnson, a Minnesota native, was brought up by Phil Mackey of ESPN1500 earlier this summer.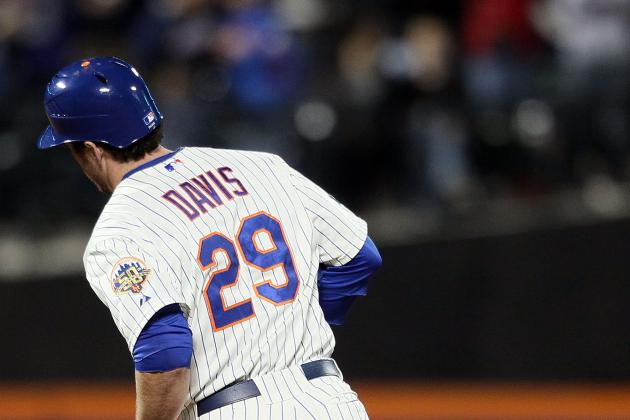 Alex Trautwig/Getty Images

Potential Destination: Boston Red Sox
Pulling off one of the most surprising August trades we've ever seen, the Boston Red Sox ridded themselves of a massive amount of payroll in trading Josh Beckett, Adrian Gonzalez and Carl Crawford to the Los Angeles Dodgers.
In doing so, they left themselves a few holes to fill, and with a new manager in town for the 2013 season they'll turn their attention this offseason towards filling those gaps.
One possible candidate may be closer than they think, as Ike Davis has the makings of a star first baseman.
He batted just .227 this season, but hit 32 home runs and drove in 90 runs to pace the Mets offense. Davis will be under team control until 2017 so New York could likely cash in on a deal that would build their farm system for the long haul.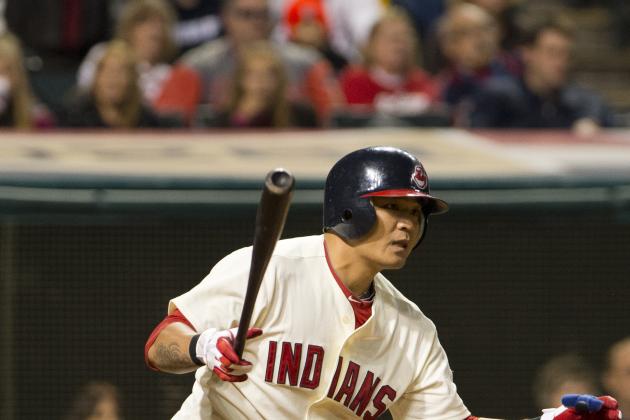 Jason Miller/Getty Images

Potential Destination: Pittsburgh Pirates
The Pittsburgh Pirates were one of the best stories early on this season and appeared primed make their first postseason appearance in nearly two decades before tailing off in the second half.
They shored up their rotation when they traded for Wandy Rodriguez, and though it wouldn't be enough, they'll have plenty of reason to believe that a move or two could make a huge difference for 2013.
The Cleveland Indians are another team that looked good early on, only to fall back to the pack towards the end, and with plenty of decisions to make on their future, Shin Soo Choo could end up being a casualty.
Choo was in the picture as a potential deadline pickup for the Pirates earlier this season, and if the Indians determine that they won't be able to re-sign Choo, they may look to cut their losses and take on valued prospects.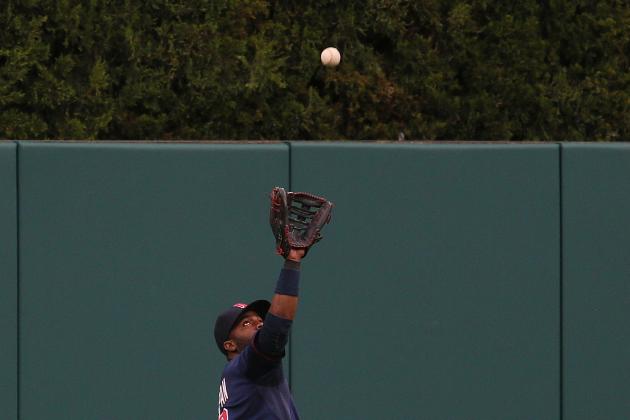 Dave Reginek/Getty Images

Potential Destination: Washington Nationals
The Minnesota Twins are coming off their second consecutive dismal season after showing such promise in their final season at the H.H.H. Metrodome and inaugural season at Target Field.
Starting pitching ultimately did them in throughout 2012, as the staff was pieced together with less than stellar prospects that would hardly crack a major league roster anywhere else.
Denard Span was a bright spot for the team, though his name came up in trade rumors this season, much like it did in 2011 when the Nationals discussed a potential deal.
The Nationals have enough pitching prospects to peak the interest of the Twins, and with a plethora of infield prospects in the farm system, Span may indeed be expendable.
J. Meric/Getty Images

Potential Destination: Texas Rangers
The biggest name of this offseason's market for starting pitching came off the board before free agency even hit when Cole Hamels signed his mega extension, leaving teams in need of pitching with one less option.
Zack Greinke will likely set the market, and though the Texas Rangers will likely kick the tires on him, they will also want to throw some feelers out on James Shields.
Shields will be a free agent after this coming season, and with the Rays continually facing payroll issues it's unlikely he'd be a candidate to sign for the long haul.
The Rangers have a stable of viable candidates in their farm system that would put the Rays in good position moving forward, it's just a matter of understanding how high the bar is set.