WWE Hell in a Cell 2012: 5 Matches We Need Added to Card ASAP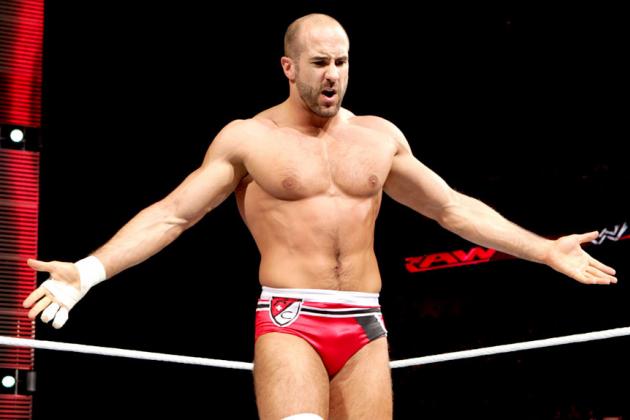 The United States Champion Antonio Cesaro needs a match this Sunday Photo Courtesy of WWE.com
WWE will return to pay-per-view this Sunday with Hell in a Cell. As it sits right now, the Hell in a Cell card has some exciting matches in place.
So far the card features the following matches:
- Randy Orton vs. Alberto Del Rio
- Tag Team Champions Team Hell No vs. The Rhodes Scholars
- Intercontinental Champion Kofi Kingston vs. The Miz
- World Heavyweight Champion Sheamus vs. The Big Show
- WWE Champion CM Punk vs. Ryback
With just five matches on the card (six if the Divas Championship is up for grabs), the WWE will have to add some filler matches for the three-hour event.
While I fully understand that five more matches probably won't fit on the card, these are intended simply as separate candidates.
Here are five matches that need to be added to the card as soon as possible.
Begin Slideshow

»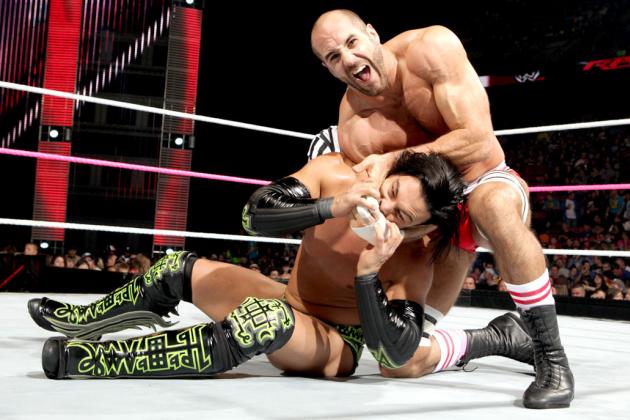 Cesaro looks for revenge after losing to Justin Gabriel on Raw Monday night. Photo Courtesy of WWE.com
Coming in to the last few weeks of WWE shows, the midcard titles were mostly an afterthought. As we got closer to Hell in a Cell, the midcard title competition heated up, as we saw the Intercontinental title change hands on WWE Main Event.
But what about the US Championship? Antonio Cesaro has mostly been beating up on everyone on the midcard with no real rhyme or reason.
Until last Monday.
Monday on Raw, Justin Gabriel got a shocking victory over Antonio Cesaro. Gabriel, who most consider to be a very underrated talent on the roster, deserves a program, and the match on Monday shows that the WWE may agree.
Cesaro and Gabriel are two young and exciting Superstars with very different styles who deserve some time on the big stage.
What better way to show them off then at Hell in a Cell?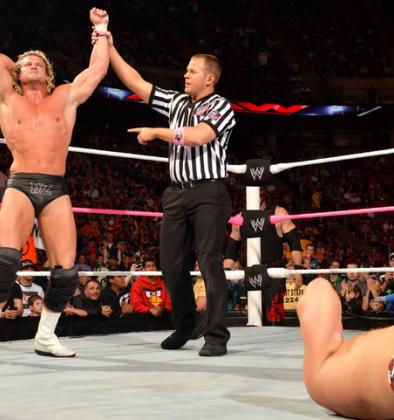 Ziggler hasn't done much since capturing the Money in the Bank briefcase. Will all that change Sunday? Photo Courtesy of WWE.com
This one is technically a match. Dolph Ziggler versus the winner of Big Show and Sheamus needs to happen because Sheamus as the World Heavyweight Champion is getting stale. While Sheamus is great in the ring and decent on the mic, he isn't doing anything as the champ that he can't do without the belt.
It's time for Dolph Ziggler to get his chance after winning the Smackdown Money in the Bank briefcase this summer.
Dolph cashing in his briefcase for a shot at the champ after a grueling match on Sunday will be a great way to get Ziggler instant heat and give something new to the WWE Universe.
Ziggler cashing in needs to happen on Sunday. We've waited long enough.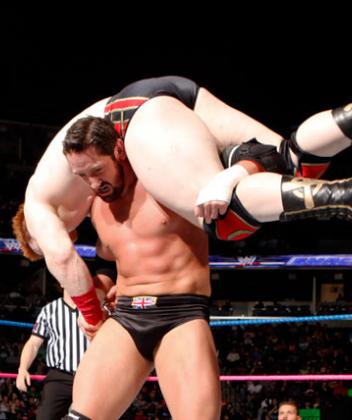 Wade Barrett has returned from injury with a new look and a new attitude. He needs a match Sunday to continue his return. Photo Courtesy of WWE.com
I'm not a huge fan of the WWE's recent infatuation with bringing Superstars back for two months of squash matches, but Wade Barrett is different.
Barrett's return from injury has him looking more dominant than ever, tossing around lower-card Superstars with ease.
Wade has even got a taste of current World Heavyweight Champion Sheamus on a few occasions, showing that he's ready for the main event.
The WWE needs to find a spot for Barrett on the card so he can come in and hand out a few souvenir elbows to a midcard face like Tyson Kidd.
The former NXT winner needs to remind the WWE Universe how dominant he is as he looks to get back into the main-event race.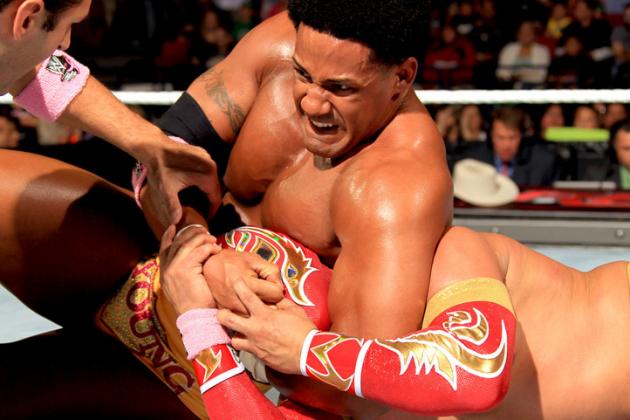 While the Primetime Players and Team ReyCara won't compete for the tag team titles Sunday, we still need to see them. Photo Courtesy of WWE.com
While two tag team matches on the same card might sound a little strange, hear me out.
The WWE has been furiously building up the tag team division in the past few months. This reemergence of tag team wrestling has been building through the tag team tournament that we've watched over the past few weeks.
The Rhodes Scholars won the tournament, but the WWE can't forget about the other teams if they want to keep it competitive.
To keep the rebirth of tag teams rolling, the WWE should let the Primetime Players and Team ReyCara go at it for a few minutes on Sunday.
The Primetime Players are one of the tag teams with the most heat from the crowd while Mysterio and Sin Cara are two of the favorites with the kiddies.
Why not run out a few guys the crowd loves to beef up the card?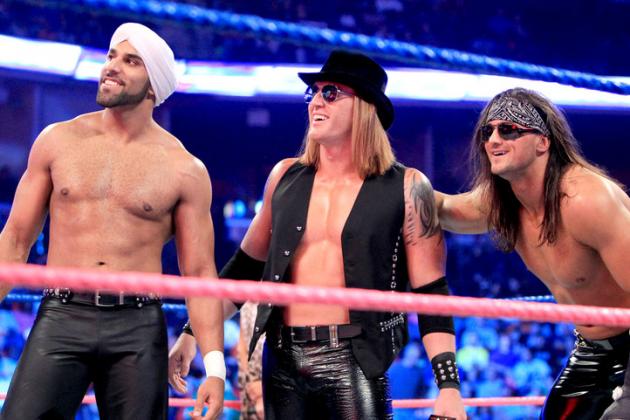 The new "3MB" needs to show up Sunday and show the WWE Universe what they're all about. Photo Courtesy of WWE.com
This one is sure to get some criticism.
It seems like every WWE pay-per-view has a short match for no reason. Why not make that match have a reason? Well, kind of a reason.
Heath Slater and his new "Three Man Band" faction has taken the WWE by storm...sort of. They haven't done much apart from beating up Santino and Zack Ryder a few times.
Putting the ringleader, Heath Slater, up against a fan favorite like Zack Ryder or Santino will give us another look at this new "faction" along with running out one of the crowd favorites in Ryder or Santino.
If you're going to have a short filler match, why not give us these guys? They're one of the most intriguing things going on right now because the WWE Universe doesn't really know what the deal is. We know that they apparently like music and leather, but what is their goal?
Let's find out on Sunday!
While the Hell in a Cell card already has some solid matches, adding a few of these could make it great from beginning to end.
What matches would you like to see added to Hell in a Cell on Sunday?